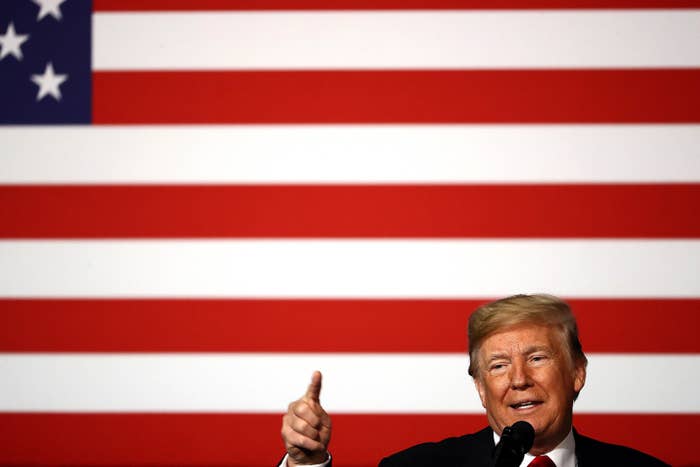 SAN FRANCISCO — The 9th US Circuit Court of Appeals on Friday denied the Trump administration's attempt to reinstate its policy that bars asylum for those who cross into the country without authorization.

In a 2–1 ruling, the 9th Circuit said the proposal, which was instituted on Nov. 9 and later temporarily blocked by a US District Court judge in San Francisco, was likely "inconsistent" with existing law. The Trump administration had requested a "stay" of the temporary order pending its appeal of the decision.
The order is the latest in a long line of legal defeats for the Trump administration, as it attempts to reshape the immigration system and restrict entry.
"We are acutely aware of the crisis in the enforcement of our immigration laws," US Circuit Judge Jay Bybee, who was appointed by former president George W. Bush, wrote in the ruling filed Friday. "The burden of dealing with these issues has fallen disproportionately on the courts of our circuit. And as much as we might be tempted to revise the law as we think wise, revision of the laws is left with the branch that enacted the laws in the first place — Congress."
The ACLU, which filed the lawsuit against the policy, said the 9th Circuit's ruling would be consequential for migrants at the border.
"The Ninth Circuit's decision to keep the asylum ban blocked is consistent with the decision Congress has made and will save lives," said Lee Gelernt, an attorney with the civil rights group who argued the case in front of Judge Jon Tigar in San Francisco.
The Department of Justice declined to comment Friday night but had previously criticized Tigar's block of the policy, stating that the administration had the right to carry out such a proposal.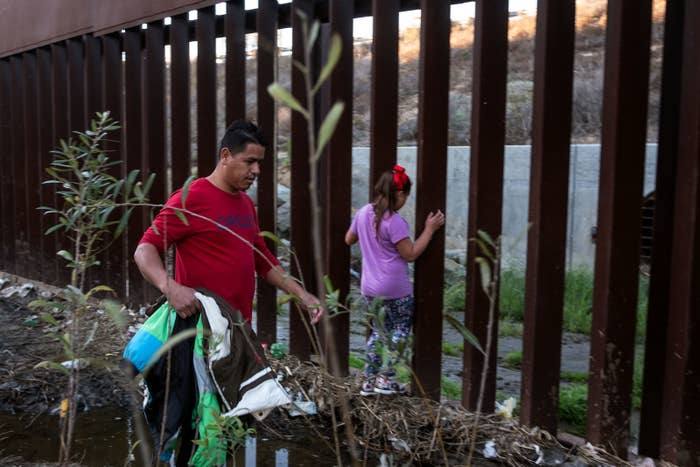 The administration can appeal the decision to all the judges of the court or attempt to go to the US Supreme Court. A hearing in federal court over a preliminary injunction of the policy is scheduled for Dec. 19 in front of Tigar.

"At the end of day, what's happening here is quite simple: The executive is trying to unilaterally undermine the rule of law," said Pratheepan Gulasekaram, a professor and immigration expert at Santa Clara University School of Law. "But federal judges are telling him that there is no emergency situation that requires rethinking the fundamental precept of our system of government — the president can't simply change laws because he disagrees with them."
On Nov. 9, President Trump signed a proclamation that suspended entry into the United States from across the US–Mexico border. The order gave teeth to regulations announced by the Department of Justice and Department of Homeland Security a day before that made it so anyone cited in a presidential proclamation would not be eligible for asylum. The order directed administration officials to recommend within 90 days whether the policy should continue.
The 9th Circuit said the administration had attempted an "end-around" of Congress.
"The Proclamation attempts to accomplish one thing," Bybee wrote. "In combination with the Rule, it does indirectly what the Executive cannot do directly: amend the [Immigration and Nationality Act]. Just as we may not, as we are often reminded, 'legislate from the bench,' neither may the Executive legislate from the Oval Office."