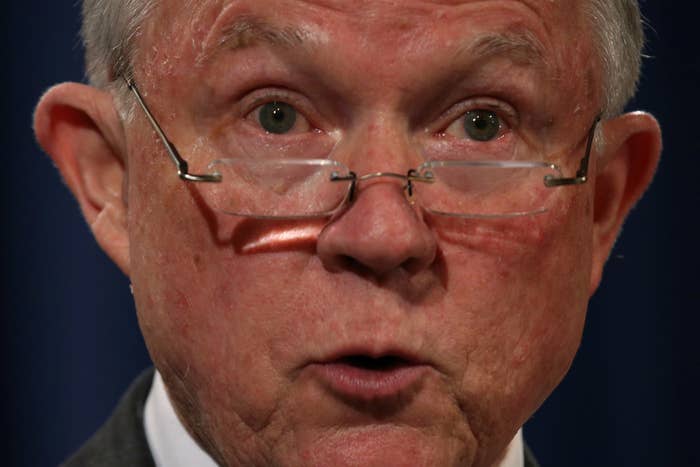 A Philadelphia immigration judge was removed from a high-profile case and replaced with a judge who would order the man in the case immediately deported, a move that smacks of judicial interference by the Trump administration, according to a letter signed by a group of retired judges this week.
Advocates call the removal of a judge in the middle of a case the latest in a line of steps by the Trump administration to undercut the independence of immigration judges, further a political agenda, and accelerate deportations.
"As a democracy, we expect our judges to reach results based on what is just, even where such results are not aligned with the desired outcomes of politicians," read the letter, signed by 15 former judges and members of the immigration appeals board, and circulated Monday.
It all began when Judge Steven Morley presided over a case involving Reynaldo Castro-Tum — a man who'd failed to show up at his immigration court hearings. Morley suspended the case using a procedure known as "administrative closure," citing the fact that the notice sent to Castro-Tum may have been sent to the wrong address. "Administrative closure" has been used in hundreds of thousands of cases across the country.
In his position overseeing the immigration court, Attorney General Jeff Sessions referred the case to himself and wrote an opinion in May restricting the use of "administrative closures," a decision that could dramatically alter the way deportation cases are handled and potentially add hundreds of thousands of cases to an already backlogged court system.
Sessions said that "administrative closures" lacked legal foundation and undermined the court's ability to quickly hear cases.
In the meantime, Sessions sent the case back to Morley's court, writing that if Castro-Tum did not appear for his hearing, he should be ordered deported. He didn't show up but an attorney advocating on his behalf, Matthew Archambeault, argued that Castro-Tum didn't have enough notice and that he wanted to file a brief on the case.
Morley then scheduled a hearing in late July to go over those issues. But before the hearing, Morley was replaced with a supervising judge by the Executive Office of Immigration Review, the Department of Justice body that oversees the immigration courts, according to the American Immigration Lawyers Association.
The new judge, whom Archambeault identified as Deepali Nadkarni, an assistant chief immigration judge, ordered Castro-Tum deported.
Ashley Tabaddor, an immigration judge who heads the judges' union, the National Association of Immigration Judges, said her organization was "deeply concerned" about the incident and that they were exploring "all available legal actions."
The Department of Justice declined to comment on the letter or Morley's removal. Nadkarni did not respond to a voicemail requesting comment.
Tensions have increased in recent months between the union and Sessions, who has warned that immigration judges, who are Justice Department employees, will be evaluated on the basis of how many cases they've heard. His referring cases to himself to establish policy also has rankled the immigration judges' union.
Former immigration judge Jeffrey Chase, who was among those signing the letter, said that Morley is an experienced and well-respected judge who served as a private attorney before being appointed to the immigration bench in 2010. Morley, Chase said, was pushed off of the case "because he had the courage to exercise his independent judgment in the pursuit of a fair result."
César Cuauhtémoc García Hernández, a University of Denver law professor, said the case would be remarkable if it turns out that a judge was pushed off the case for another judge who would rule the way the Justice Department wanted.
"Judges should never be assigned to a case because of how they are likely to rule," he said.
He noted that unlike other federal judges, whose positions can only be second-guessed by appeals courts, immigration judges report to Sessions. "Regrettably, the immigration courts are susceptible to this type of manipulation," he said. "Immigration judges are not protected from internal pressures or politics in the same way that other federal judges are."
CORRECTION
Ashley Tabaddor's name was misspelled in an earlier version of this post.