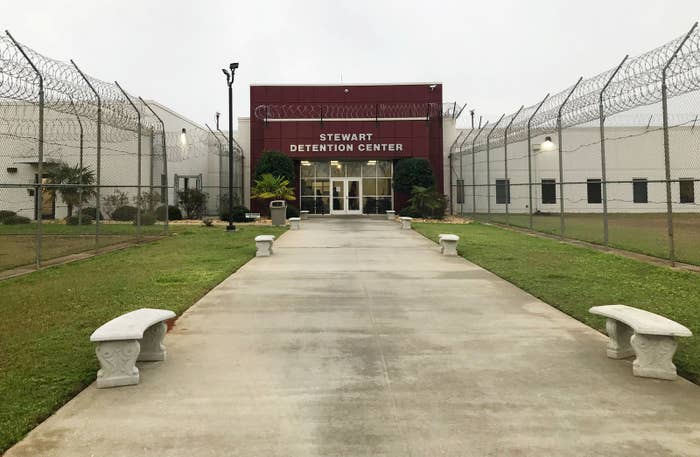 A 44-year-old Mexican man died Wednesday while in the custody of Immigration and Customs Enforcement in Georgia.
The man had been in ICE custody since April as he went through deportation proceedings, a source told BuzzFeed News.

Following publication of this story, ICE confirmed the death of the man and identified him as Pedro Arriago-Santoya.
The Mexican national died at Piedmont Midtown Medical Center in Columbus, with staff there identifying his preliminary cause of death as cardio-pulmonary arrest. Secondary causes of death were listed as multi-organ system failure; endocarditis, or an infection of the inner linings of the heart; diluted cardiomyopathy, or a reduced ability by the heart to pump blood; and respiratory failure.
On June 6, he had been ordered deported by an immigration judge and was sent to Stewart Detention Center in Lumpkin, Georgia.
Last year, federal investigators found that the Stewart Detention Center has seen incidents of drug smuggling, medical staff shortages, and safety issues, according to documents first published by the Center for Investigative Reporting and Atlanta radio station WABE.

On July 20, he was taken to a local hospital after complaining of abdominal pain. Two days later, he went into cardiac arrest and was placed on a ventilator and moved to the intensive care ward, where he remained comatose until he went into cardiac arrest again on Wednesday.
ICE officials said they had contacted the Mexican consulate to alert them to Arriago-Santoya's death, but that representatives there had been unable to find any of his family members.
Arriago-Santoya is the seventh person to die in ICE custody since October.

"ICE is firmly committed to the health and welfare of all those in its custody and is undertaking a comprehensive agency-wide review of this incident, as it does in all such cases," said ICE spokesperson Bryan Cox. "Fatalities in ICE custody, statistically, are exceedingly rare and occur at a small fraction of the rate of the US detained population as a whole."