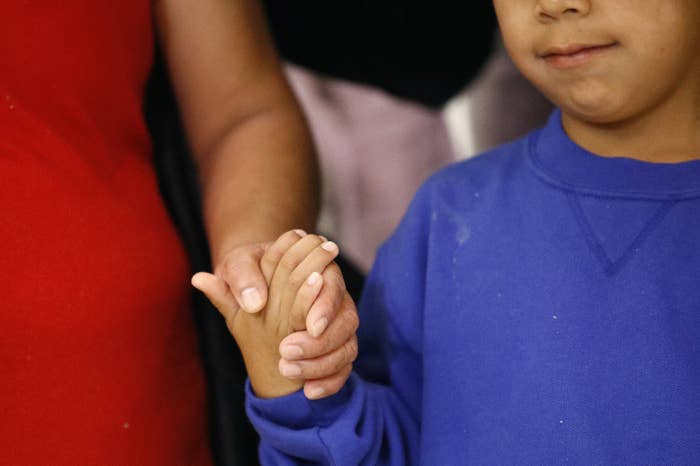 Two prominent Democrats are asking the Trump administration to turn over to them an unredacted government memo that justified the separation of hundreds of immigrant families at the border.
Rep. Jerrold Nadler of New York and Sen. Dianne Feinstein of California wrote to Department of Homeland Security Secretary Kirstjen Nielsen requesting an unredacted version of the DHS memo and all its attachments. A redacted copy of the memo was released earlier this month in response to a Freedom of Information Act request from the group Open the Government and the Project on Government Oversight (POGO) and shared with BuzzFeed News.
Feinstein and Nadler said the unredacted version of the memo would provide details into how the family separation policy had been implemented. The two Democrats noted that Nielsen has repeatedly said publicly that the Trump administration did not have a policy of separating families at the border.
But in the April 23 memo she signed, Nielsen approved an option to prosecute all adults who crossed the border illegally, including those with children, knowing it would lead to family separations.
"DHS could also permissibly direct the separation of parents or legal guardians and minors held in immigration detention so that the parent or legal guardian can be prosecuted," the memo said.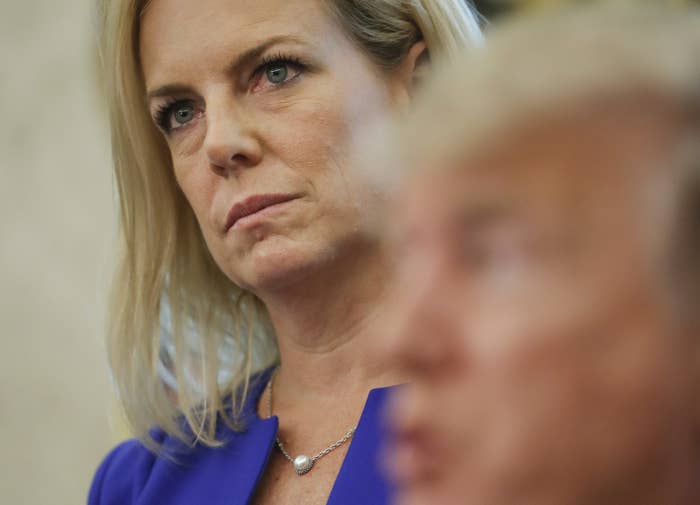 The Trump administration's "zero tolerance" policy sought to prosecute every adult caught crossing the border; though not every adult migrant was prosecuted, the policy had the effect of separating hundreds of families. The government has acknowledged in a San Diego federal court that it separated at least 2,654 children from their parents before President Donald Trump signed an executive order ending the practice in June.
There are still some 136 kids in the custody of the government and waiting to be reunited with their parents, according to the most recent status update in the case.
The memo was sent by Border Protection Commissioner Kevin K. McAleenan, Director of Citizenship and Immigration Services L. Francis Cissna, and Director of Immigration and Customs Enforcement Thomas Homan.
Earlier in October, the DHS' Office of the Inspector General published a report that found the agency planned poorly for the impact of the policy on immigrants with small children, had no system for keeping track of what it called "pre-verbal children" who had been separated from their parents, and no effective way to track children who had been handed over to the custody of the Department of Health and Human Services.
Feinstein and Nadler said the unredacted version of the memo would clarify "the process by which the 'zero tolerance' policy was implemented and answer the questions raised by the recent Inspector General's report."