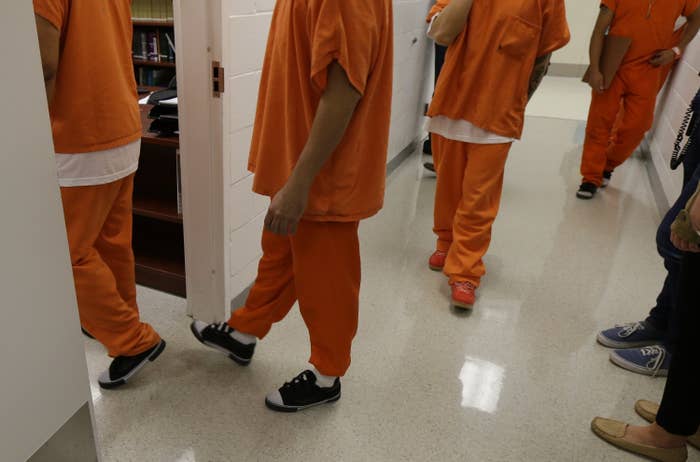 The American Civil Liberties Union asked a federal court on Monday to force officials to release a group of immigrants who have a lung disease, heart disease, diabetes, epilepsy, or kidney disease to protect them from a potential spread of COVID-19, the disease caused by the novel coronavirus, in a Seattle-area detention facility.
The filing in the US District Court for the Western District of Washington identified nine immigrants in custody at the Northwest Detention Center in Tacoma, including a 48-year-old Jamaican woman with cholangitis, a progressive liver disease, who has been told she has only 10 to 12 years to live. The advocates said the woman was "critically vulnerable to COVID-19 because of her autoimmune disease and diabetes."
Though the virus originated in China, it has become a pandemic. The virus has been spreading within US communities for weeks. This has led to cancellations of large conferences, concerts, and other events; widespread closures of schools; and quarantines of entire communities. States and cities across the country have ordered restaurants and bars to close immediately. The state of Washington has been the epicenter of a growing number of cases of the coronavirus, including more than 40 deaths.
The Northwest Detention Facility is operated by Geo Group, a private prison contractor that houses ICE detainees in jails across the country.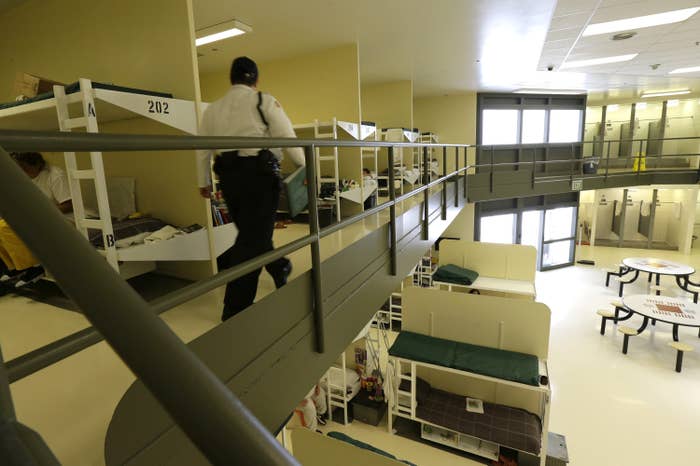 "ICE has the responsibility to protect the safety of all who are in immigration detention. As a first step, it should immediately release our clients who have already been identified by the federal government as being most at risk because of this epidemic," said Matt Adams, legal director for the Northwest Immigrant Rights Project, which joined the ACLU in the lawsuit. "If it waits to react to worst-case scenarios once they take hold, it will already be too late."
The groups are calling for the inmates to be released immediately. They cite two public health experts who've recommended releasing those who are at risk, including the elderly and those with underlying medical conditions, as a "critically important way to meaningfully mitigate that risk."
As of Friday, ICE had no positive cases of the coronavirus in its custody. On Sunday, a staffer at a private jail housing ICE detainees in New Jersey voluntarily self-quarantined after not feeling well, according to the agency. The staffer was being tested for the coronavirus.
ICE officials have said they are constantly monitoring detainees and staying in close touch with medical experts on the potential spread of the disease in detention facilities.
"Detainees who meet CDC criteria for epidemiologic risk of exposure to COVID-19 are housed separately from the general population. ICE places detainees with fever and/or respiratory symptoms in a single medical housing room, or in a medical airborne infection isolation room specifically designed to contain biological agents, such as COVID-19," ICE said in a statement describing its process for isolating detainees who potentially have the disease. "This prevents the spread of the agent to other individuals and the general public. ICE transports individuals with moderate to severe symptoms, or those who require higher levels of care or monitoring, to appropriate hospitals with expertise in high risk care."