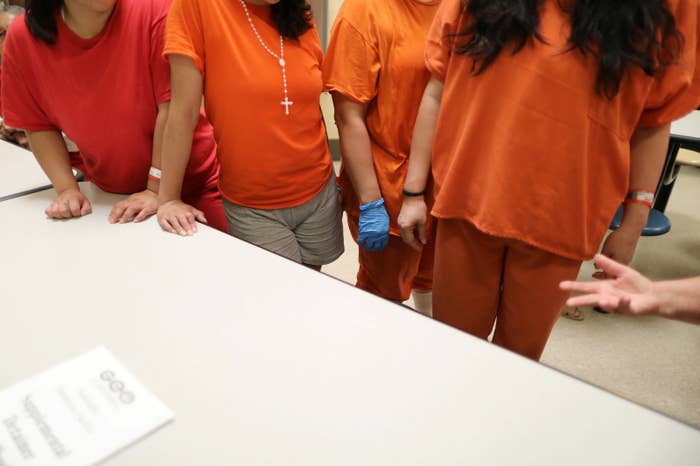 Immigration and Customs Enforcement is detaining more than 52,000 immigrants in jails around the country, officials said Monday, an apparent all-time record as the Trump administration contends with a surge of migrants at the southern border.

As of Monday, ICE was holding 52,398 migrants, of which 998 are family units, an agency official told BuzzFeed News. The number represents a significant population spike from just two weeks ago when ICE was holding more than 49,000 migrants.
Advocates expressed alarm at the latest detention figures.
"What the administration is doing is operating entirely outside of the constraints imposed on them by Congress by jailing more and more people every week to now hit a breathtaking record," said Heidi Altman, director of policy at the National Immigrant Justice Center. "The administration knows very well that this is needless cruelty and there are better alternatives that work and are cheaper and more humane."
ICE has requested an increase in bed space as it deals with a record influx of Central American migrants crossing the border. Administration officials have repeatedly described the entire immigration system as being stretched beyond limit. One ICE official said the detention numbers "have a direct correlation to border crossings."
The population in ICE custody has quickly increased from the Obama era, a consequence of the Trump administration's decision to expand arrest priorities to include nearly every undocumented immigrant, experts have said. In the latter years of the Obama administration, the population level generally hovered around 35,000.

Earlier this year, ICE requested 52,000 detention beds but was instead given a limit by Congress to have an average daily population of 45,000 individuals by the end of the fiscal year in September. Earlier this month, the average daily population was 46,873.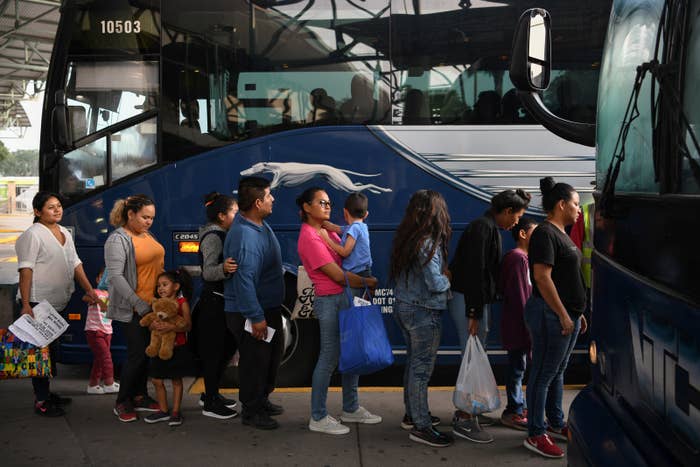 "This new record continues ICE's now historical habit of ignoring congressional limitations on its budget and unilaterally increasing its detention bedspace," said Sarah Pierce, a policy analyst at the Migration Policy Institute. "The fact that ICE has rather brazenly now exceeded 52,000 individuals in custody should raise red flags in Congress. This is a threat to Congress's power of the purse."
A former senior ICE official told BuzzFeed News the figures would continue to hamper a system already overwhelmed.
"Record detention numbers will continue to put a strain on the system in terms of logistics of moving people around, adequate staffing, and sheer cost," the official said.
The agency has requested funding for 54,000 detention beds for the 2020 fiscal year.
Kevin Landy, the former head of ICE's Office of Detention Policy and Planning under the Obama administration, said the immigration surge has been exacerbated by Trump's hardline policies and rhetoric.

"This is an avoidable humanitarian crisis manufactured by the Trump administration's harsh policies, which are driven by the president's extreme rhetoric and distorted assessments of the migrant population," he said.