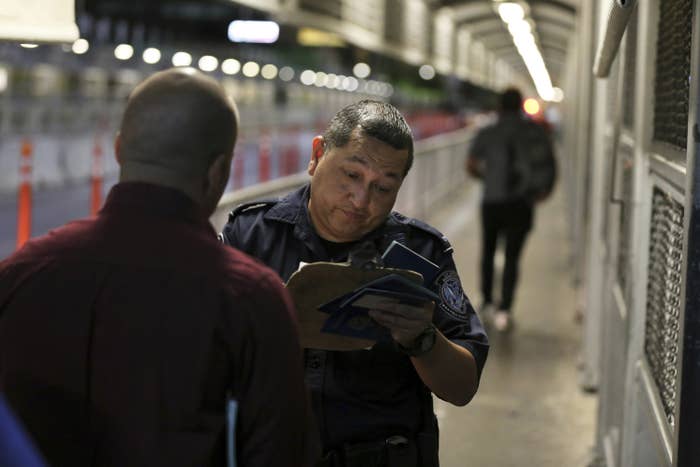 Top Trump administration officials held a secret meeting in Miami with El Salvador's President Nayib Bukele on Friday to finalize a plan to send asylum-seekers, including those from Mexico, to the Central American country, according to a source familiar with the meeting.
US officials were confident after the meeting, which included acting Department of Homeland Security Secretary Chad Wolf, that El Salvador would take more than 2,000 immigrants who cross the southern border without authorization this year and that the returns could take shape by the end of March, said the source, who could not speak publicly on the matter. In December, Bukele told CBS's 60 Minutes that El Salvador was not ready for asylum-seekers from other countries.

A DHS spokesperson said that there was no "secret meeting," adding that "senior officials from these governments meet constantly away from the bright lights of a press conference." The spokesperson noted that it should be no surprise that the Trump administration "is doing exactly what we said we would do."
"We are ending abuse of our asylum system and deterring illegal immigration, while also giving legitimate asylum-seekers opportunities to seek protection in their home region," the spokesperson said.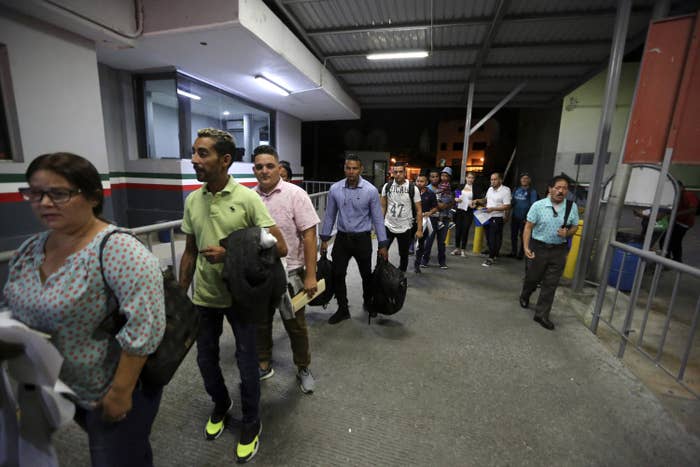 The meeting with Bukele came amid the Trump administration's broader efforts to restrict asylum at the southern border and as the Supreme Court deliberates over a policy that forces asylum-seekers to remain in Mexico for the duration of their US immigration cases. The "Remain in Mexico" policy, a pillar of the Trump administration's approach to deterring asylum-seekers, has led to upward of 60,000 people being returned to Mexico.
The 9th US Circuit Court of Appeals will block the Remain in Mexico policy — formally called the Migration Protection Protocols — on Thursday, unless the Supreme Court steps in. DHS officials requested last week the high court stay the 9th Circuit's order to block the policy in California and Arizona.
In preparation, DHS officials last week also scheduled meetings with leading figures from Honduras and Guatemala to discuss plans to send more asylum-seekers to the countries in the event that the Remain in Mexico policy is blocked, the source said.
The agreements with all three countries to accept asylum-seekers were signed last year after negotiations led by then-DHS Secretary Kevin McAleenan. The Guatemala agreement was implemented late last year, but plans to send asylum-seekers to El Salvador and Honduras have yet to take shape.
Citizens of the three countries represented a bulk of those arrested at the border last year. DHS officials have said that more than 71% of those apprehended at the southern border in the 2019 fiscal year were from Guatemala, Honduras, or El Salvador.
Since November, more than 800 asylum-seekers from El Salvador and Honduras, including families, have been sent to Guatemala to seek asylum there, according to figures from the Guatemalan government. Last week, a union representing US asylum officers implored a federal judge to block the plan.
Advocates and asylum officers previously told BuzzFeed News that the unprecedented plan lacks legality and organization and will lead to immigrants being placed in dangerous circumstances.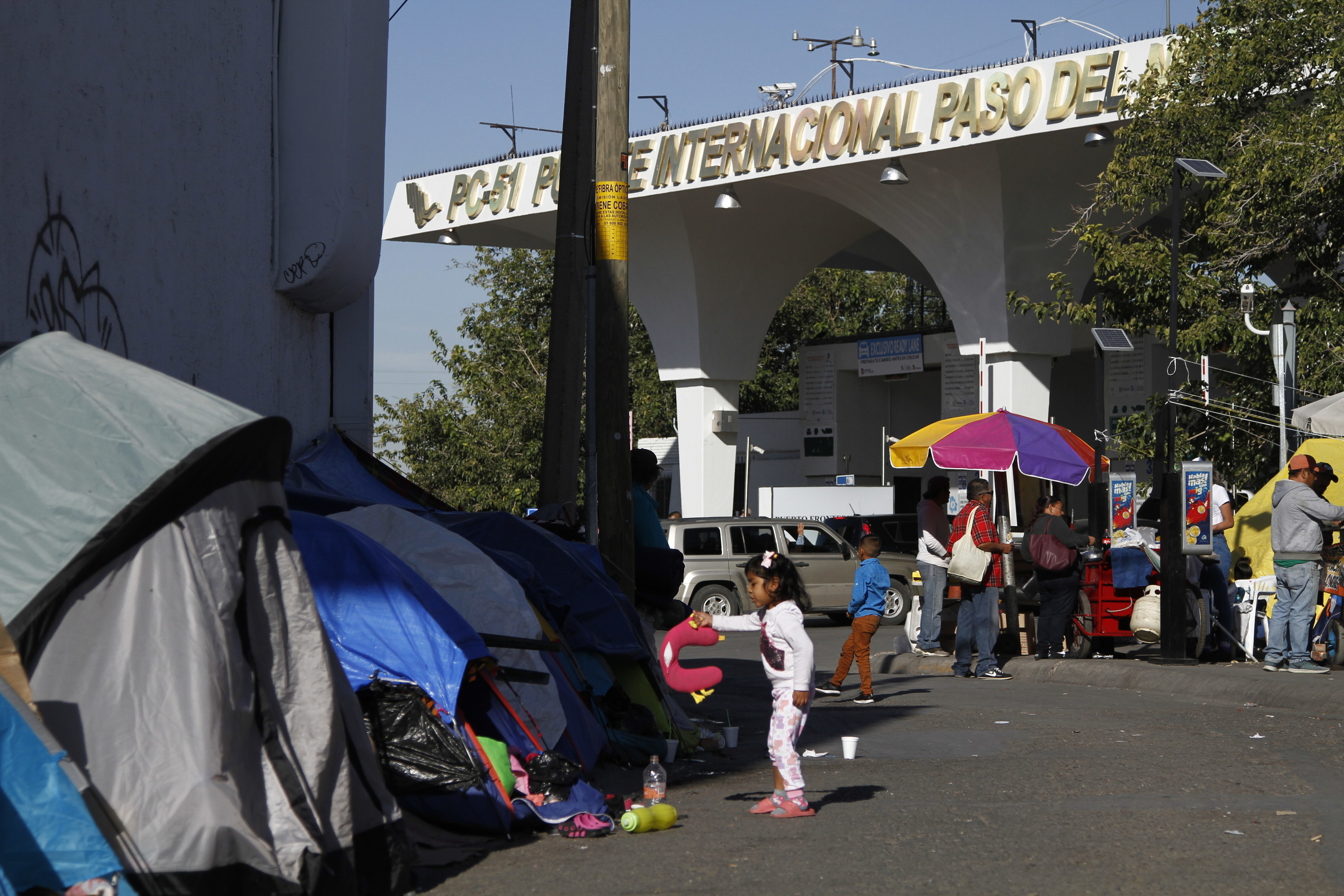 The State Department has already advised US travelers to "exercise increased caution" when traveling to El Salvador, where "violent crime, such as murder, assault, rape, and armed robbery, is common."
US officials wanted to press Guatemala to not only follow through with taking back Mexican asylum-seekers, but to increase the number of asylum-seekers that could be sent to the country if the Remain in Mexico policy is blocked, according to the source.
DHS planned to push Guatemala to accept asylum-seekers from Spanish-speaking countries, such as Cuba, Nicaragua, Ecuador, and Colombia, the source said.
Elsewhere, Homeland Security officials hoped to convince Honduras to immediately implement the deal and to agree to take Mexican and Nicaraguan asylum-seekers in the near future.
In February, more than 30,000 people were arrested at the southern border for crossing into the US without authorization, a slight increase from January. The Trump administration has repeatedly highlighted the decrease in arrests from last year, which were driven largely by families seeking protection in the US, and attributed them to the multiple policies restricting asylum at the border.
"The Administration's efforts to prevent illegal migration continue to produce results. After 8 months of decline, enforcement actions remained stable in February. Whereas last year the increase from Jan. to Feb. was 30%, this year the increase was 1.3%," Mark Morgan, acting commissioner for US Customs and Border Protection, said in a tweet last week.
Officials said last week that active-duty military personnel will be stationed at multiple ports of entry across the border with Mexico to prepare for the possibility that the Remain in Mexico policy is ultimately blocked.