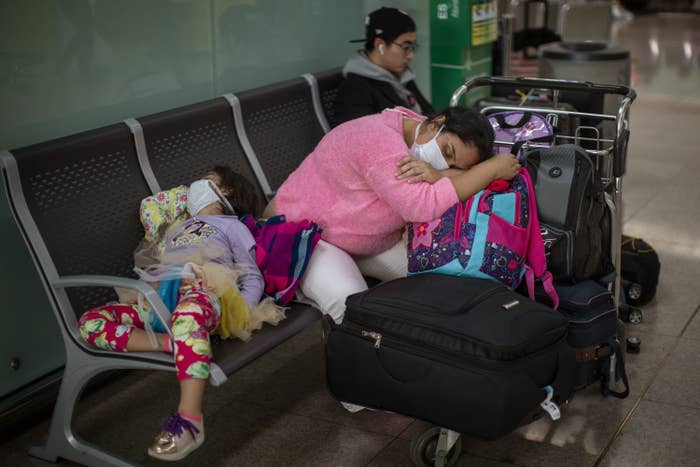 The Trump administration will force American travelers flying from more than two dozen European countries to land in 13 airports across the United States starting Saturday, according to a federal notice posted by the Department of Homeland Security on Friday.
The notice comes two days after new restrictions, which block travel for foreign nationals who had been present in 26 European countries during the two weeks prior to their planned visit to the US, were announced by the Trump administration. The rules go into effect at 11:59 p.m. Friday.
While those travel restrictions will not apply to US citizens, legal permanent residents, and their family members, those who do fly from the European countries will be forced to land at the following 13 airports: John F. Kennedy International Airport (JFK), New York; Chicago O'Hare International Airport (ORD), Illinois; San Francisco International Airport (SFO), California; Seattle-Tacoma International Airport (SEA), Washington; Daniel K. Inouye International Airport (HNL), Hawaii; Los Angeles International Airport, (LAX), California; Hartsfield-Jackson Atlanta International Airport (ATL), Georgia; Washington-Dulles International Airport (IAD), Virginia; Newark Liberty International Airport (EWR), New Jersey; Dallas/Fort Worth International Airport (DFW), Texas; Detroit Metropolitan Airport (DTW), Michigan; Boston Logan International Airport (BOS), Massachusetts; and Miami International Airport (MIA), Florida.
The rules forcing American travelers to land in certain airports apply to those who "recently traveled from, or otherwise been present within" the countries within 14 days of the date of their arrival in the US if they have traveled to the Schengen Area, which includes Austria, France, Germany, Greece, and Italy, among other countries.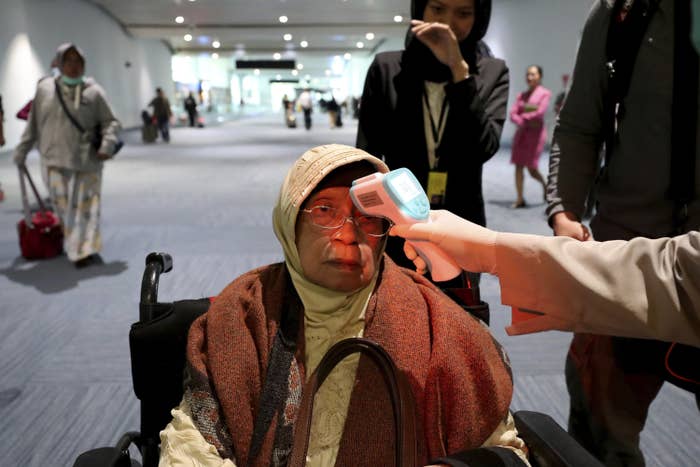 "While the overall risk of serious infection from the coronavirus to the general public remains low at this time, the Trump administration is taking these aggressive measures to keep the risk low, requiring all Americans returning from affected areas in Europe to be funneled through 13 airports for screening upon their return to the US," said Acting DHS Secretary Chad Wolf. "To minimize disruptions to travelers, TSA, CBP, and air carriers are working to identify qualifying passengers before their scheduled flights. These passengers will be rerouted to one of the 13 airports by their airline at no cost to them."
Upon arriving at the designated airports, travelers will proceed to standard customs processing, and then continue to enhanced screening where the passenger will be asked about their medical history, current condition, and for contact information for local health authorities, the DHS said. Passengers will then be given written guidance about COVID-19, the disease caused by the coronavirus, and directed to their final destination, and immediately home-quarantine in accordance with CDC best practices.
"I understand this new process will be disruptive to some travelers. However, this action is needed to protect the general public from further exposure and spread of the coronavirus," Wolf said.
Though the virus originated in China, it has become a global pandemic. The virus has been spreading within US communities for weeks, leading to large conferences, concerts, and other events being canceled, widespread school closures, and quarantines of entire communities.
Trump's restrictions were listed in a presidential proclamation on Wednesday. The proclamation states that the US government cannot "effectively evaluate and monitor" all travelers arriving from the Schengen Area, an area comprised of 26 European countries, including Austria, France, Germany, Spain, and Italy. The area currently has the largest number of confirmed cases of COVID-19 outside of China, the proclamation states.