On Thursday, a ban preventing Spanish football team Atlético Madrid from signing players until January 2018 was upheld by Court of Arbitration for Sport, or 'TAS' for short. It was a pretty big story in Spain.
TAS is a mediation organization based in Switzerland. They are not Tasuku Okawa, editor of Goal.com in Japan and owner of the @tas Twitter account.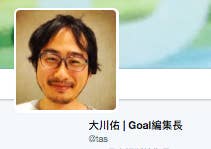 Following the news Okawa was tweeted by numerous fans, thinking he was the organization. He tried to correct Atlético fans in a now viral tweet.
Okawa told BuzzFeed News that he has received "dozens" of tweets from angry Spanish football fans. Okawa said the tweets started before the decision was announced, and quickly went from polite to "only offensive words."
When people discovered what had happened, they found it pretty funny.
Some people just chose to blame Okawa anyway.
And turn Okawa's tweet into a meme.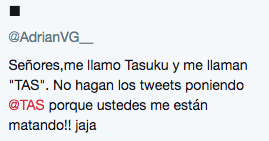 But, basically, people just wanted to acknowledge how politely he handed the situation.
In the end, Okawa took the whole thing pretty well, "as a person who is dedicated to football information, this is perfect," he said.