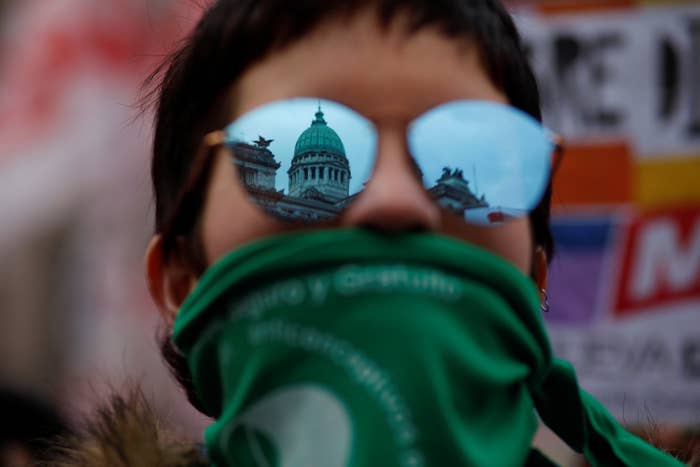 In a historic session that lasted more than 23 hours, lawmakers in Argentina's lower house of Congress voted to make abortion legal until the 14th week of pregnancy.

It was a substantial victory for the growing feminist movement as a political force. Since March, the campaign has mobilized. Participants have taken to the streets of Buenos Aires and other large cities around the country, brandishing green bandannas, the symbol of the "yes" campaign.

The vote was close, with 129 votes in favor of the bill and 125 against. If it gets approval from the Senate, then it will go to President Mauricio Macri for his signature. Although personally opposed to abortion, the president has already said he would respect the outcome out of Congress.

The square in front of the Congress has been divided since Tuesday, split into a crowd of green and blue. Those in green favored the change in the law; those in blue, matching the Argentine flag, vigorously opposed it.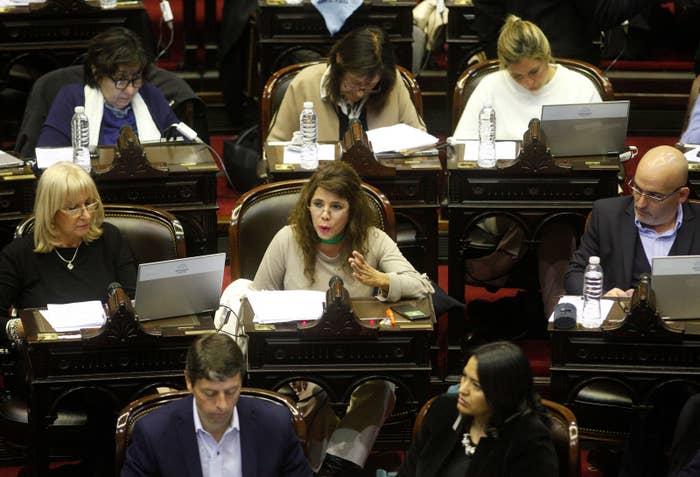 Although it has a long way to go before it becomes law, the bill puts Argentina on a similar path as Cuba and neighboring Uruguay, the only Latin American countries where abortion is already legal.

As soon as the bill passed, there was a wave of joy among the abortion rights supporters in the Chamber of Deputies. On Twitter, the hashtag #AbortoSeraLey has shot to the top of the trending topics in the country and people celebrated in the streets.
If it overcomes the obstacles ahead, the bill that legalizes abortion will override Argentina's current law, which requires that women who voluntarily terminate their pregnancy be arrested and prosecuted.

The law as it stands, however, rarely translates into jail time. It is estimated that there are between 400,000 and 500,000 clandestine abortions per year in Argentina (the data varies according to the estimation methodology).
Of those, at least 10,000 women per year seek medical treatment for complications resulting from abortion, often performed in inadequate conditions at home with a drug called misoprostol — designed to treat ulcers but known to cause miscarriages.

A box of this medicine costs about $160 on the black market. Last year, at least 60 deaths in Argentina were attributed to complications following at-home abortions.

But a clandestine abortion performed by a doctor with proper medical facilities is available only to Argentine women who have at least $2,000, an unthinkable amount for a large part of the country's population.