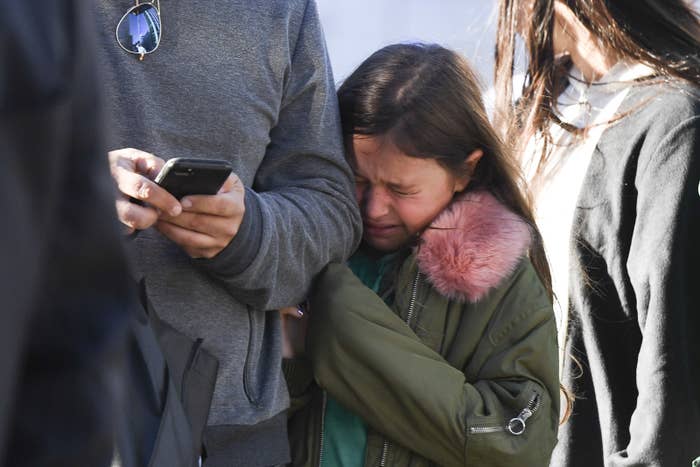 At least eight people were killed and several others injured Tuesday after a man plowed a rental truck through a popular bike path in lower Manhattan in what officials are calling the deadliest terror attack in New York City since Sept. 11, 2001.

Information about the victims of the attack started to emerge Tuesday night, as officials began to identify those killed in the attack. They include five friends from Argentina, who were in New York to celebrate the 30th anniversary of their high school graduation, as well as a Belgian citizen whose identity has not yet been released.
In a statement Tuesday night, Argentina's Foreign Ministry confirmed that five of the eight people killed in the attack were Argentine citizens, and identified the victims as Hernán Diego Mendoza, Diego Enrique Angelini, Alejandro Damián Pagnucco, Ariel Erlij, and Hernán Ferruchi. A sixth Argentine national, Martin Ludovico Marro, is hospitalized with injuries, but is expected to recover. They were all in their forties.
According to local media reports, the trip to New York had been organized primarily by Erlij, a well-known businessman who owned an iron and steel works company in Rosario. The other men were hailed as entrepreneurs, athletes, and beloved members of the community in their hometown, in central Argentina.

"The compatriots, from the city of Rosario, were part of a group of friends
celebrating the 30th anniversary of their graduation from the polytechnic
school of that city when the tragic event occurred," the Argentine government said in a statement. "We accompany the families in this terrible moment of deep pain, which all Argentines share."
The school that the men attended, Rosario's Instituto Politécnico, also expressed its condolences to the families of the victims, noting in a statement that the five men who died graduated from the school in 1987. "We stand by all your loved ones in pain," the statement read.
Argentina's president, Mauricio Macri, tweeted Tuesday night that he was "profoundly moved by the tragic deaths this afternoon in NY. We place ourselves at the disposition of the families of the Argentinian victims." The mayor of Rosario declared the city would fly the Argentinian flag at half mast for three days in mourning, according to local newspaper La Capital.
As of Tuesday night, the identity of the three other victims killed in the attack had not yet been released. At least one was a Belgian national, the country's foreign affairs minister, Didier Reynders, confirmed in a tweet.
Blake Montgomery contributed reporting.
CORRECTION
The victims were high school friends. An earlier version of this post said they were friends from college.