President Obama Getting Pushed On Executive Orders
After different constituents pushed the president to take executive action on issues of deportation and LGBT workplace rights, experts at the Brennan Center are pressing him to make decisions.
President Obama promised a "year of action" in his State of the Union address in January, and since then, LGBT and immigrant activists, and now the Brennan Center for Justice have pushed for new slates of executive actions from the president.
"The president says he wants to use the pen and the phone and he says that all these things are goals," said Michael Waldman, the president of the Brennan Center for Justice, a nonpartisan law and policy institute based at New York University Law School. "It's right for all of us to hold the executive branch accountable for taking the steps it has in its power."
The Brennan Center issued a list of 15 specific recommended executive actions Tuesday, including more prescriptive ideas like the creation of a "Presidential Commission on Mass Incarceration" and more nebulous and difficult suggestions like enlisting "the private sector to assure free and fair elections." Yet Waldman thinks the president is capable of accomplishing most of them with ease.
"We aimed for [orders] that are achievable and realistic," Waldman said. "Certainly some of the ones that are entirely within the purview of the executive branch such as the president calling together the heads of his agencies to ask them to report back on what they can do to promote voter participation and registration. That's entirely within the scope of what the president could do."
But certain requested actions are outside of the president's direct control including one which implores him to get the "Securities and Exchange Commission to issue regulations requiring disclosure of corporate political spending." As Waldman said, the president can't force an independent agency to get something like this accomplished.
The Brennan Center is by no means the first independent entity to start a dialogue about executive action this year. Immigrant activists have confronted the administration's record on deportations in March. (The president responded to lawmakers from the Congressional Hispanic Caucus by saying that he would discuss methods to "conduct enforcement more humanely" with the Department of Homeland Security.) LGBT advocates have also questioned why the president hasn't issued an executive order to preclude federal contractors from discriminating based on sexual orientation or gender identity.
Dealing with a contentious Congress, however, the president has not been shy about signing executive orders to further particular agendas. Last week, he signed two to help ensure equal pay for women in the workplace. But Obama has signed just 160 orders since taking office — far fewer than former President Clinton's 364. Waldman, who worked as a speechwriter during Clinton's second term, thinks it's only natural for the executive actions to increase as a president spends more time in office.
"There's a bit of a life cycle in these administrations," Waldman said. "First of all, presidents come in wanting to make their biggest moves through passing major legislation and certainly President Obama has done that. Then, very often they will find themselves running up against the reality of a gridlocked and dysfunctional government and Congress. Congress isn't hostile, it's just paralyzed."
Given the circumstances, Waldman thinks it's only logical that Obama turn to the power of his own pen to enact change this term.
"Especially in the second term, presidents find they can continue to make progress and continue to show progress being made through these kinds of executive actions."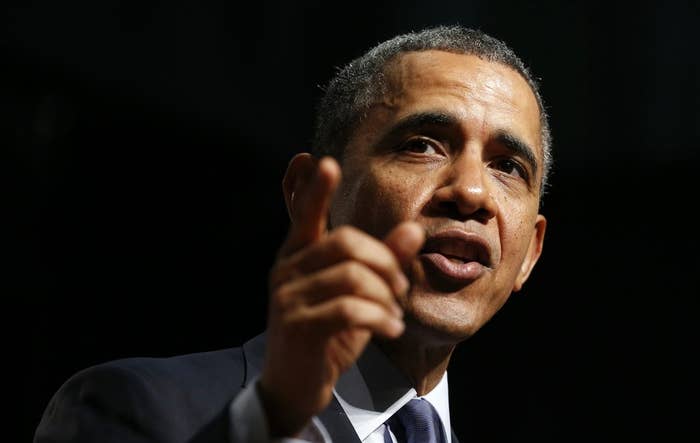 Gideon Resnick is a political reporter at BuzzFeed. His work has appeared in VICE, the Atlantic and the Daily Beast.

Got a confidential tip? Submit it here.