These Paintings Capture The Refugee Crisis Better Than Any Photograph
Illustrator George Butler travelled to the border of Greece and Serbia, where thousands of refugees wait to be processed in makeshift camps. His paintings tell the stories of the people he met.
Reportage illustrator George Butler travelled with Save the Children last month to the border towns of Idomeni in Greece and Presevo in Serbia, where thousands of refugees wait to be processed in squalid freezing conditions hoping to cross the border. He spent three days drawing the sights of these makeshift camps, hearing the stories of those waiting to continue their journeys. He met with children in transit, driven from their homes by conflict, leaving family and friends behind. His illustrations tell the tale of the harsh conditions inside these camps, the children he met and the plight they face.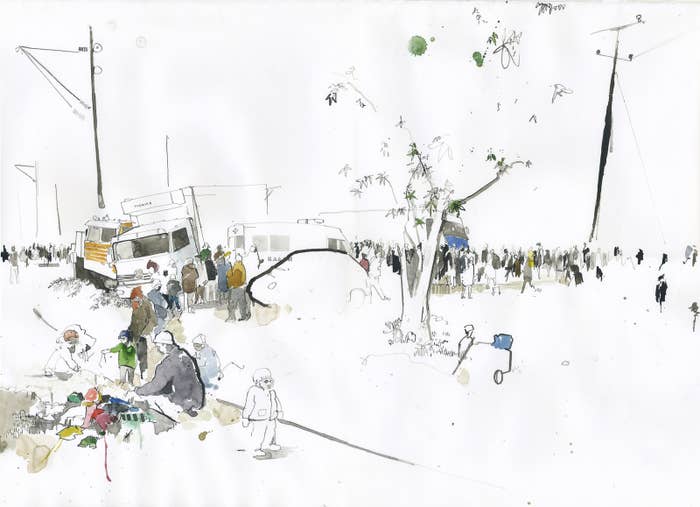 ---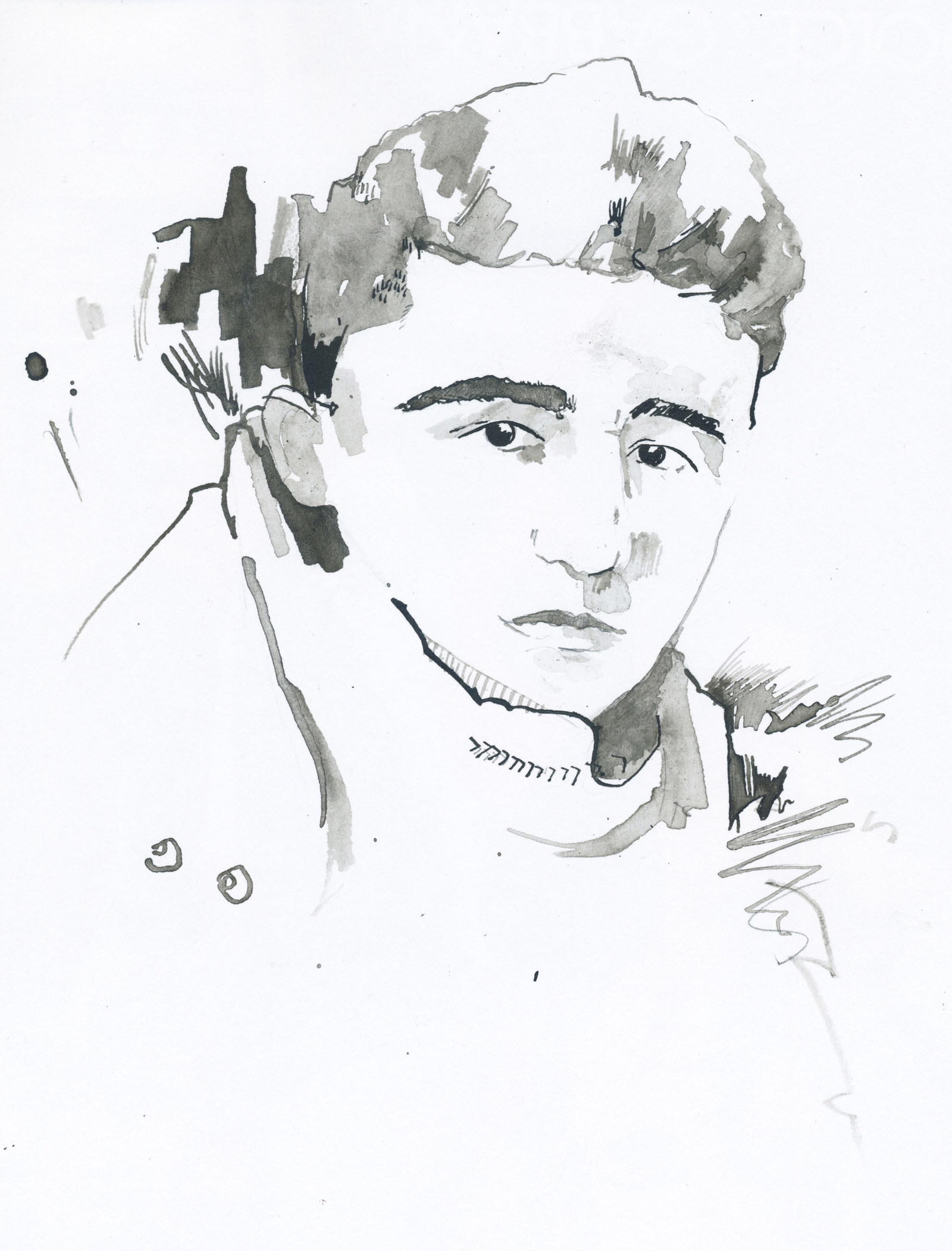 Ahmed, 15, is from Iraq. Driven from his home town by armed groups, he was traveling with his family, in the hope of starting a new life in Germany. On a freezing evening in Presevo waiting to carry on their journey, he told his story:
Life in Iraq was fine until armed groups came.
Our life before the armed groups came was simple and easy. But we were not comfortable — only simple living — nothing else. We left our homes when the armed groups came — what else was there to do?
When the problems started, we fled to the mountains. I stayed for eight days without food or water — nothing was there. Children died of hunger — nothing was there. Girls were abducted and men were killed — they took the women. Even now, we have no idea about our abducted girls.
Honestly, the journey was difficult. Every day we try to get out but the police stop us — they don't allow us to go.
The children slept in the streets and the forest. We slept overnight in the forest. We didn't have blankets — nothing.
We crossed into Turkey on foot. It took us one to two days' walking. Yes, we were scared. We walked at night — and it was scary on the boat too. We walked across the mountain — we stayed there.
We came without passports — but if ... Yes, there was a problem. A problem with the police — they allowed Syrians through and refused us entry because we had no passports. We paid smugglers to get us here.

Yes, we stayed in prison for three days on one occasion and for one day in the other. We didn't have food for 30 hours — we slept on the floor.
It was difficult — the sea waves were a meter or two high. We had children on the dinghy ... 150 people — yes. On the boat — the small boat not the ship. 150 persons on the boat, honestly.
We were on the boat for two hours — at sea. At night, the sea was rough, so we couldn't take the boat and travel.
If we took the boat at night, we would sleep in the forest. That's why we came in the morning. The forest was cold — we had children with us. My niece was only 37 days old. We didn't have blankets — it was raining and we slept in the forest. Yes, she was 37 days old.
We are going to Germany. We want to live a decent and simple life — that's it.
Tonight? We have no idea where to sleep — in the tent or in the street — we don't know. We don't know where to go — we wanted to take the train but there were no tickets.

---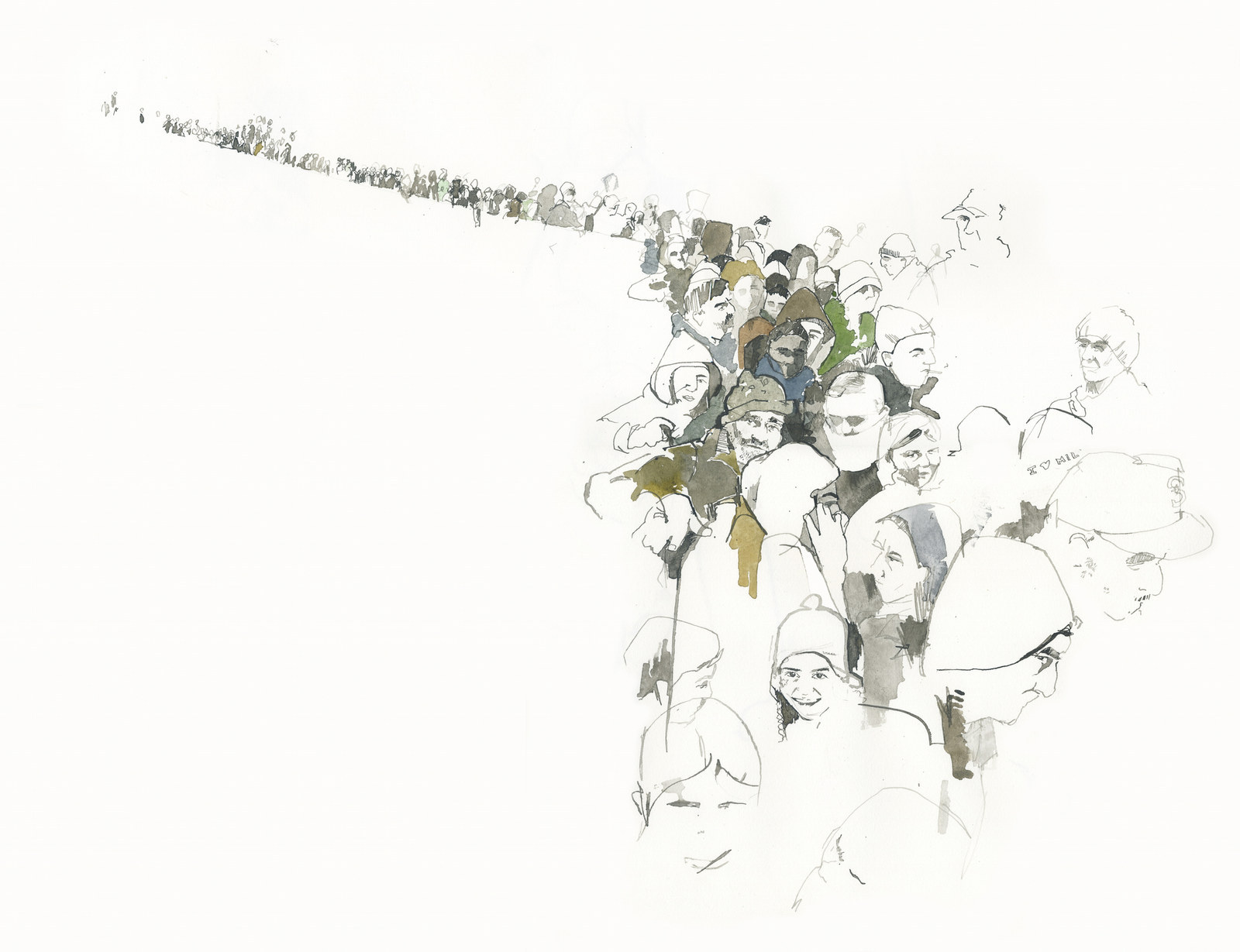 ---

---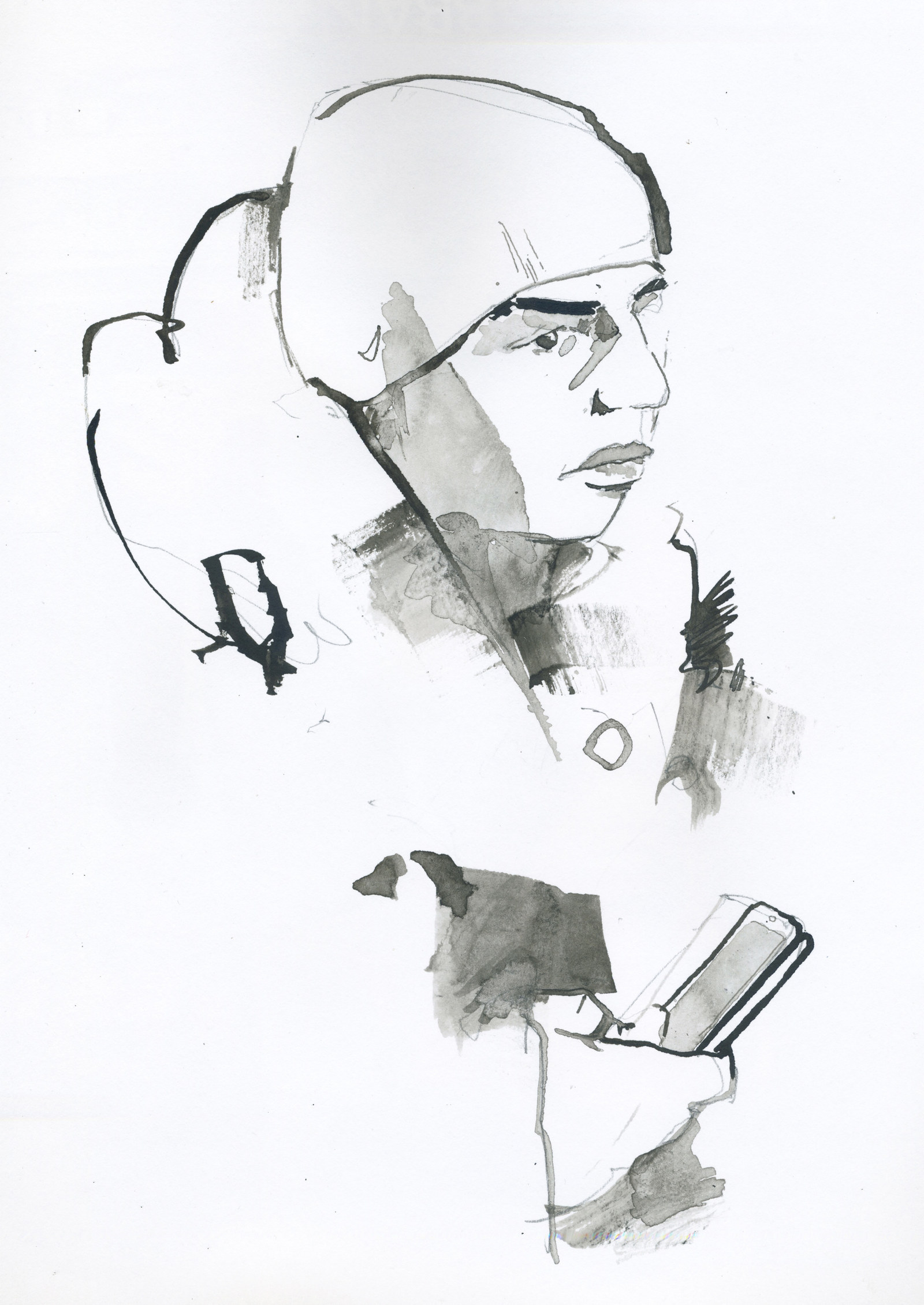 Jaleb, 17, left Syria with his neighbor in search of a better life. He was chosen by his family to make the dangerous journey across Europe to provide for them and finish his education. Separated from his neighbor at the border in Greece, Jaleb is now alone in Idomeni, and one of the only Syrians left in the camp. He now sleeps on the floor of Save the Children's play area for children for his own safety alone in the camp, hoping that he will finally be able to continue his journey to Sweden. Here he tells his story:
I took this trip for the sake of my family.
I have older and younger siblings and my father broke his leg – the family saw me as more suitable to travel. They thought I am suitable to make the journey here. My older brother could have travelled but he had to stay and look after my father. My other siblings are young — I have to be the breadwinner — I left for this reason only. All my family is in Syria.

None of my family is traveling with me. I came to Turkey with my neighbors. My family sent me with our neighbors – my family gave them money to look after me.
We arrived here at night – I was not allowed to pass. I begged to pass, but it was futile. So, I told my neighbors to carry on without me as I did not want to cause them any problems.
When we arrived here, they told us that Syrians and Afghanis should line up separate. We entered one by one – me and my neighbor first. They looked at the stamp and told us they wouldn't accept the document. I lost my passport in the sea.
I can't say I am Syrian here — whenever I meet someone and tell them about my nationality, they look at me with anger — as if they want to kill me.
That's why I fear sleeping here — they may snatch my mobile phone. This means I am continuing the trip by foot. I sleep here — thanks to the people here who let me do so.

I took a very risky trip — I was 1% only sure I would arrive safe. We had to take a dinghy — we paid $1,000-2,000 each. The smugglers did not care how many people they put in the dinghy or whether they would die — their only concern was to take the money. We lost hope that we would reach the Greek island — the waves were rough and the water got into the dinghy. It took us three hours to get there — thank God we made it and are still alive.
Honestly, the dinghy trip was most scary. I thought I was about to die. After the boat trip, we walked for five hours from where the coast guards dropped till we reached Kos.
I wanted to go with my neighbors to whom my family gave money to look after me during the trip. Now, I have no money — just this mobile phone to sell and continue my journey. I don't want to stay here — I have my uncle's family in Sweden.
Now in Syria, there are no jobs — nothing — you stay jobless there … We used to have better living and education. My education is important to me. I want to continue my studies — I am in the last year of high school. Now the situation in Syria is very bad — I can't go out to make money for my younger siblings. I left for their sake.
---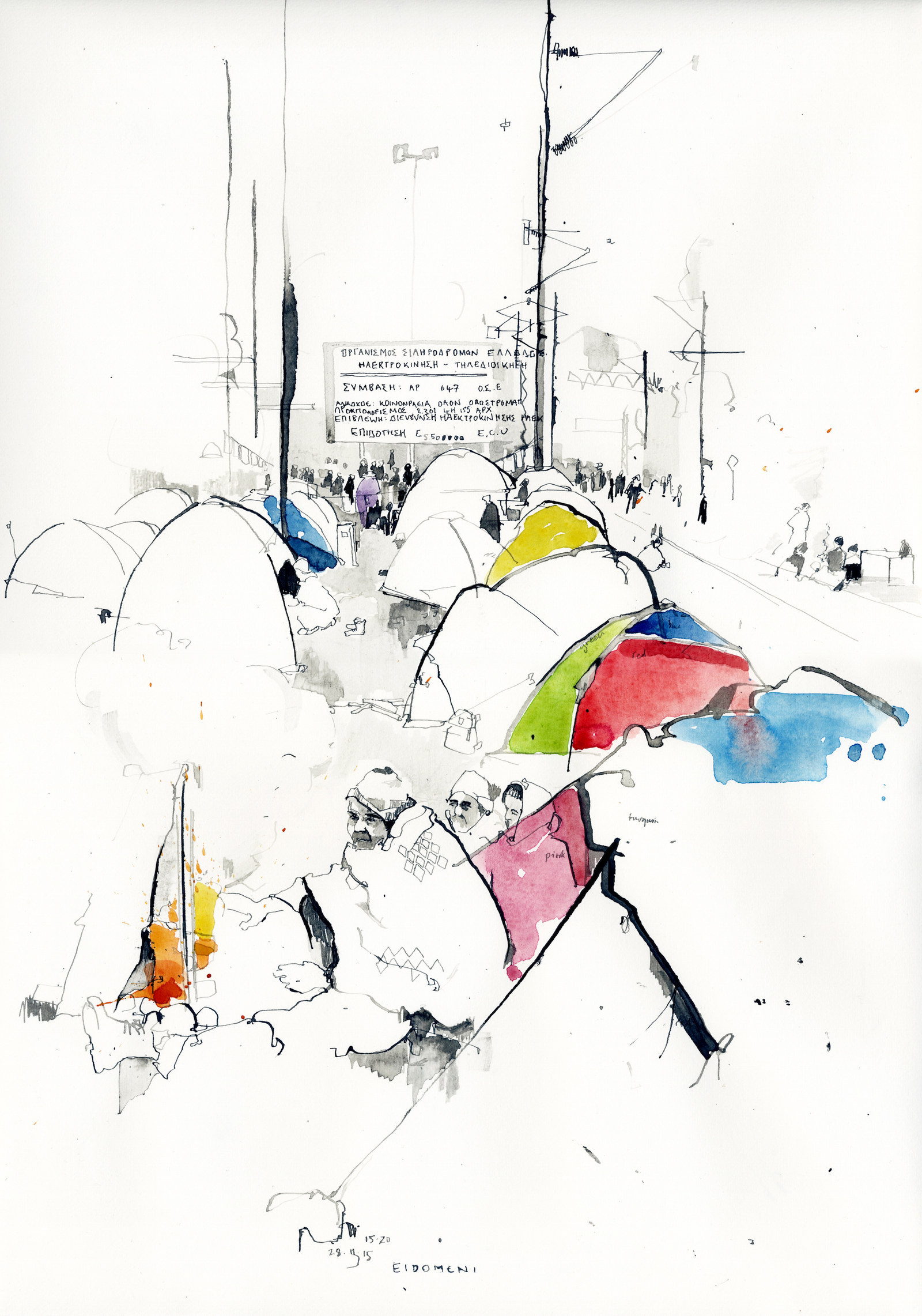 ---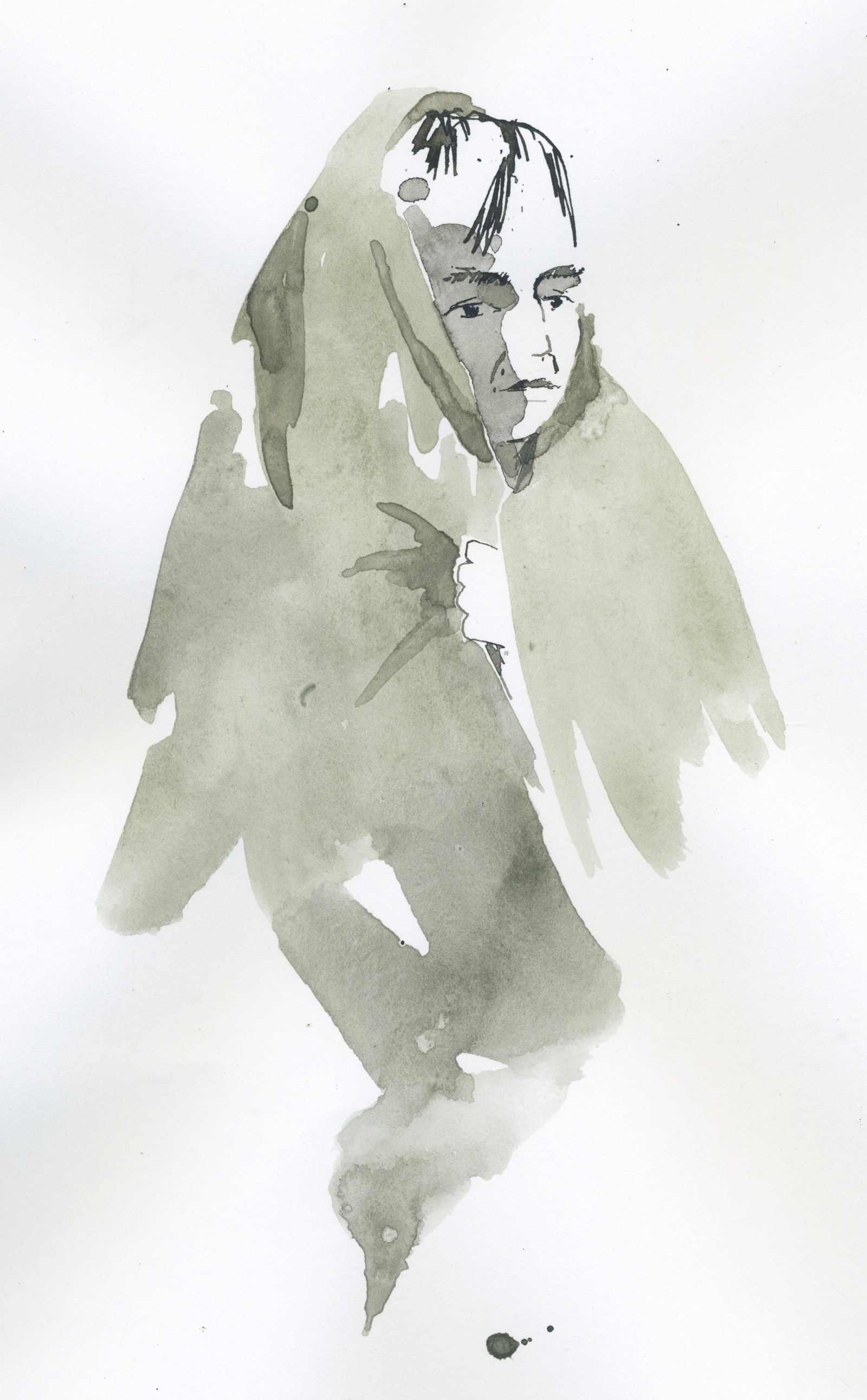 ---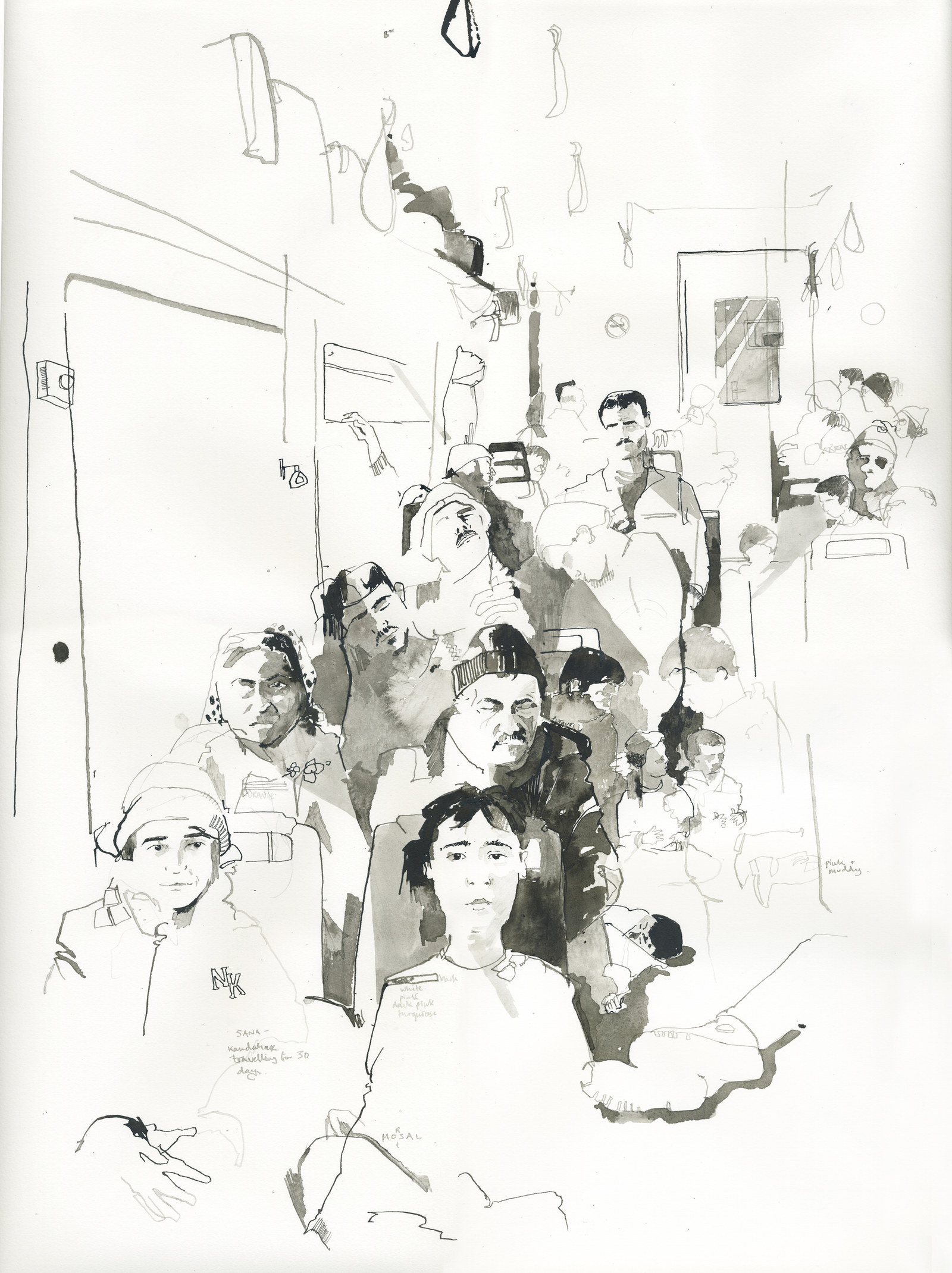 ---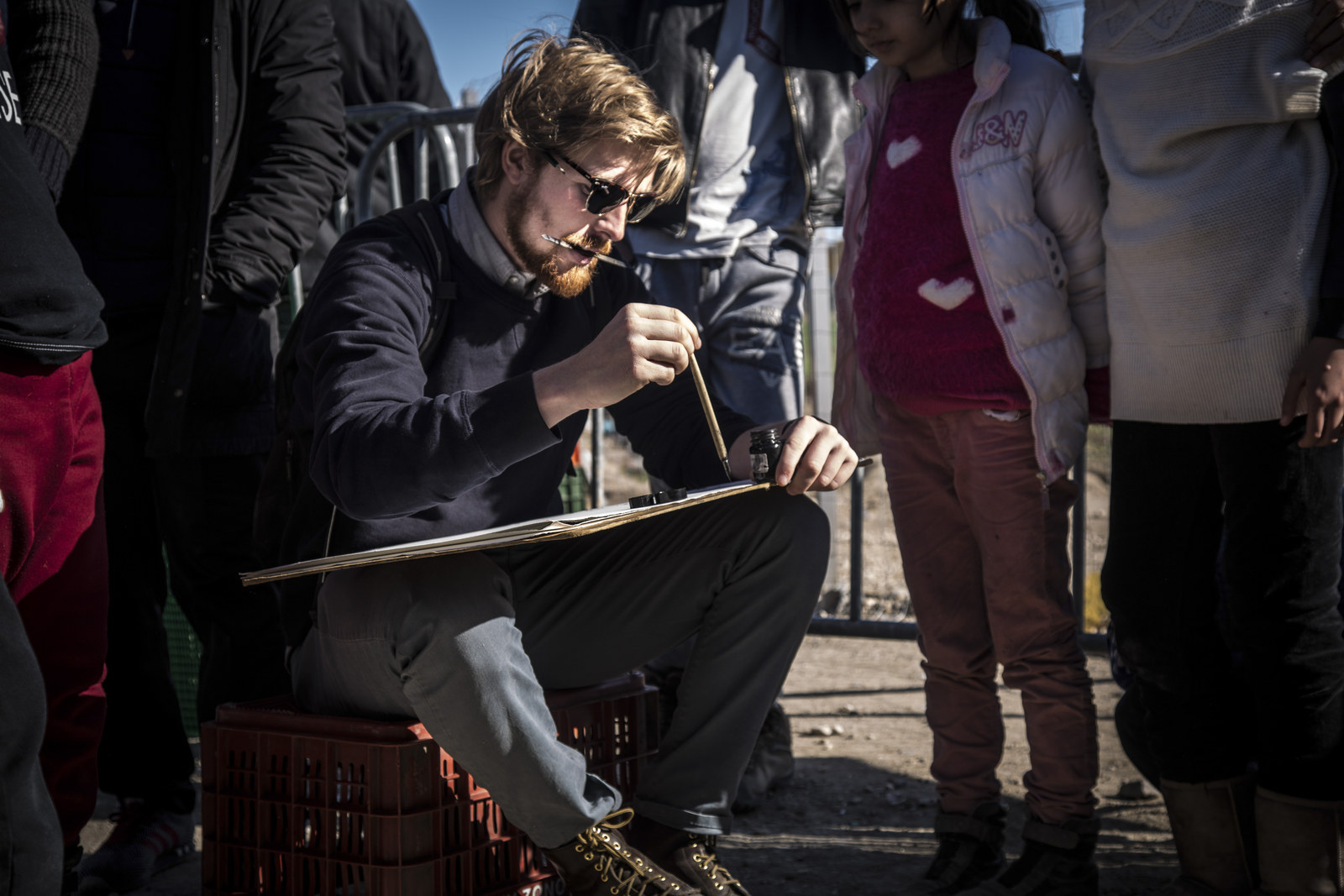 ---