Updated — April 9, 7:06 p.m. ET: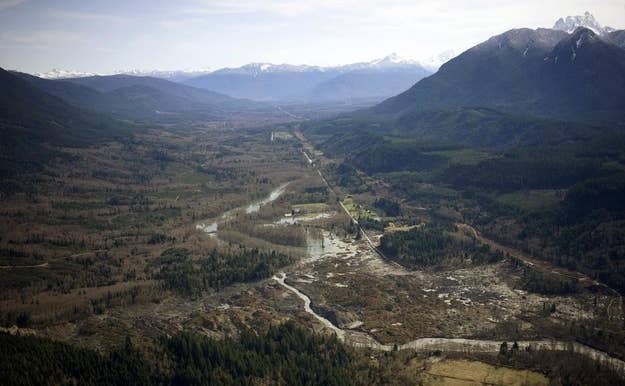 The financial losses have now surpassed $10 million, and Governor Jay Inslee has asked the federal government for further assistance, seeking a "major disaster declaration" for Snohomish County.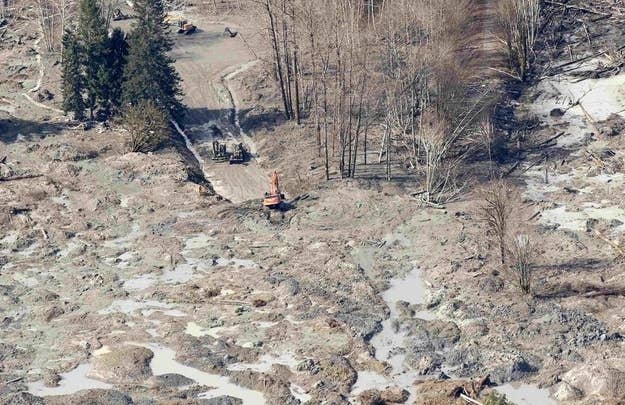 "There's been an exhaustive effort by the detectives to narrow the list down to one that they feel comfortable releasing," said Snohomish County Executive Director Gary Haakenson on Monday.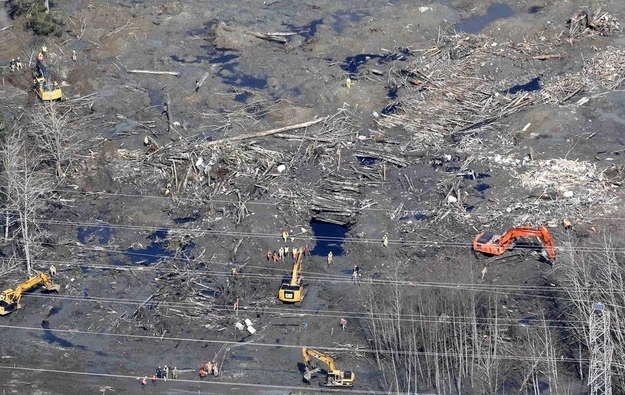 "We want to do all we can to find them and put some closure in place for their families," said Haakesnon.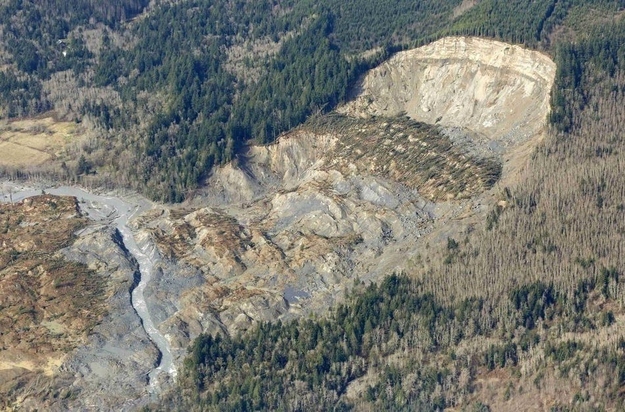 The debris field is treacherous and vast, covering nearly a square mile with some areas reaching a depth of 70 feet.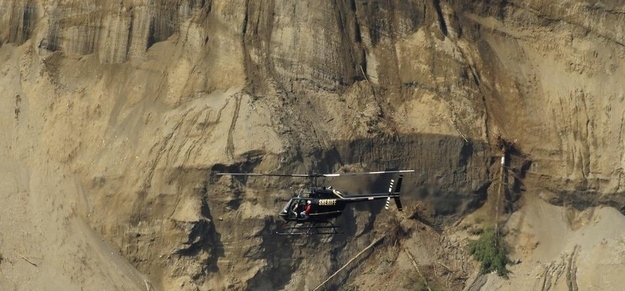 Crews, using specially trained dogs, have been finding human remains. Most of the remains are partial, making the identification process long and difficult.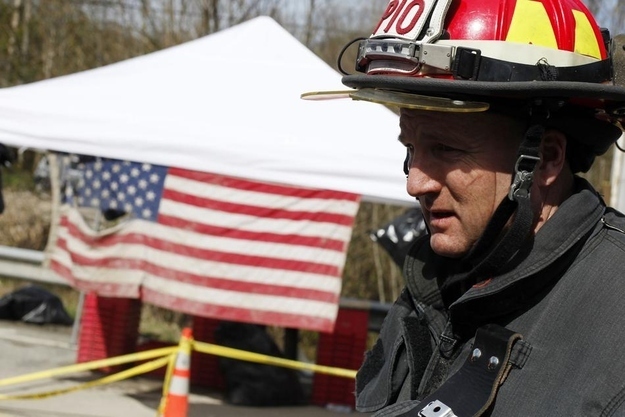 Making matters worse for the hundreds of rescue and recovery workers, the sludge they're wading through — often up to their armpits — is a potentially toxic brew of chemicals.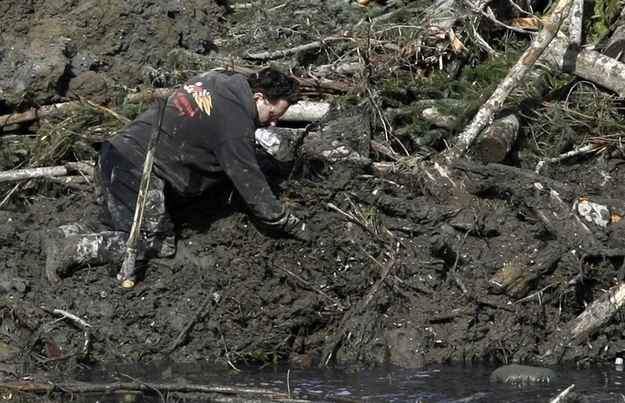 Sewage, propane, and other household chemicals were all swept up in the mudslide.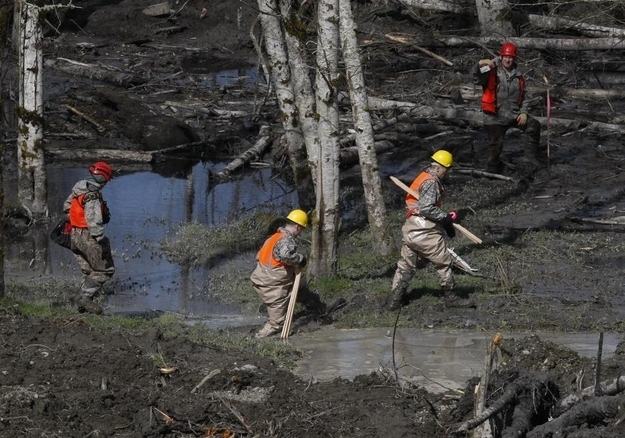 "We're worried about dysentery, we're worried about tetanus, we're worried about contamination," said Lieutenant Richard Burke from nearby Bellevue Fire Department.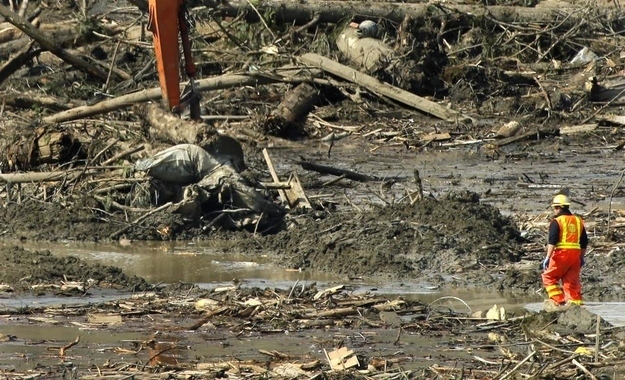 Rain has made search conditions even more difficult.