This Photo Will Break Your Heart
The winner of the World Press Photo of the Year, showing a group of grieving men carrying dead children through the streets of Gaza City, is stunning and tragic. WARNING: Graphic content.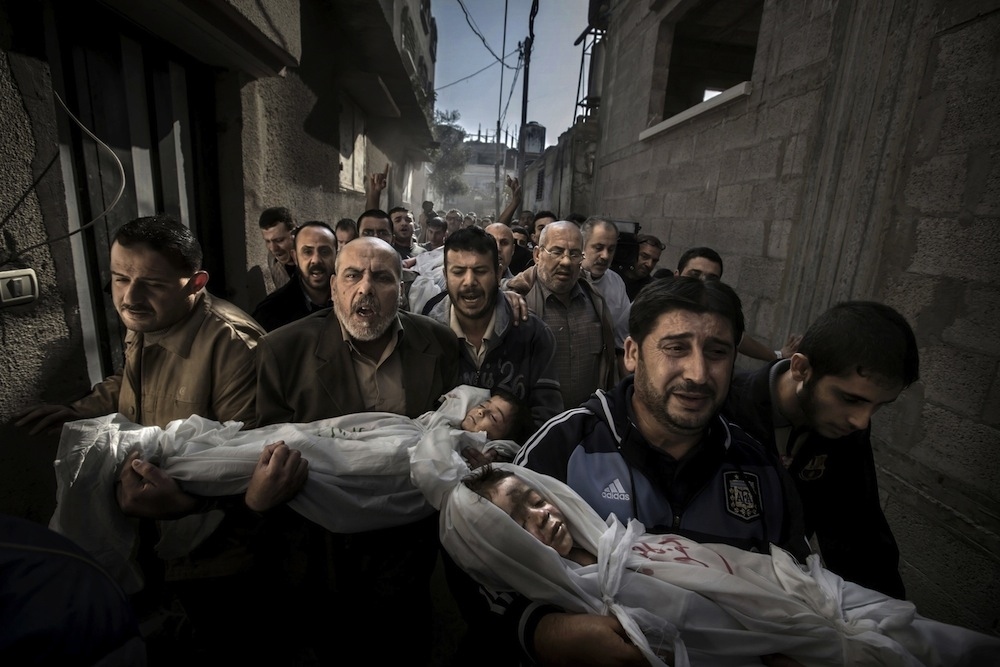 Paul Hansen of Sweden, a photographer working for the Swedish daily Dagens Nyheter, has won the World Press Photo of the Year 2012 with this picture of a group of men carrying the bodies of two dead children through a street in Gaza City taken on November 20, 2012 and distributed by the World Press Photo Foundation February 15, 2013.
Jury member Mayu Mohanna said about the photo: "The strength of the picture lies in the way it contrasts the anger and sorrow of the adults with the innocence of the children. It's a picture I will not forget."
The prize-winning entries of the World Press Photo Contest 2013, the world's largest annual press photography contest, were announced today February 15, 2013.