Hi! This is Michael Jordan, lachrymose internet meme, star of Space Jam, and the greatest basketball player of all time.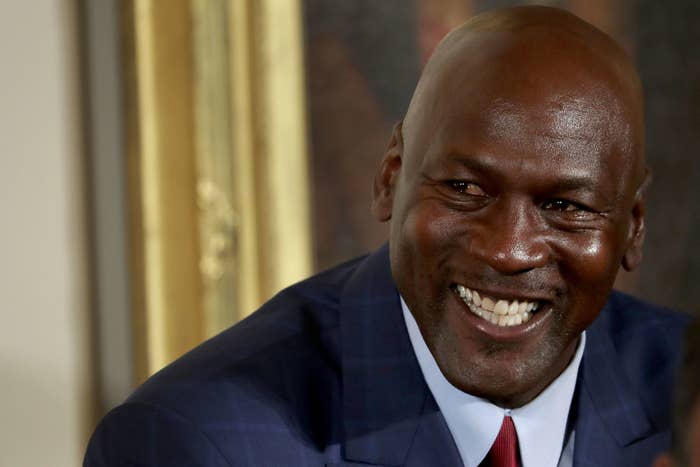 Well, Michael Jordan — who played college ball at the University of North Carolina — made an appearance on Saturday night at the North Carolina vs. Duke game.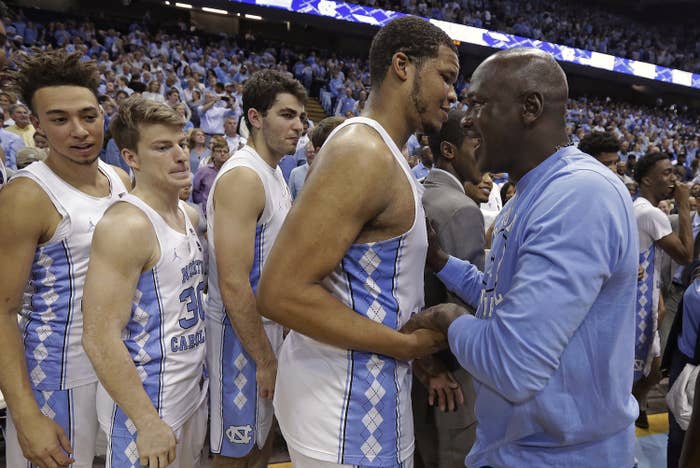 And while delivering some inspirational comments at halftime to his alma mater, His Airness (actual nickname...look it up) dropped a motivational bomb of such megatonnage that the shockwaves are still being felt.
That's right. Michael Jordan — living legend, human superlative, recipient of the Presidential Medal of Freedom — said, "The ceiling is the roof."
Minds were blown and the ashes of those blown minds created a nuclear winter.
Some were confused.
Some were hostile.
Some were doing the obvious.
But most people just let Michael Jordan's greatness wash over them.
So, always remember...