Sunday Night's Super Bowl Was The Most-Watched Event In U.S. History
The blowout bout between the Seattle Seahawks and the Denver Broncos drew a record 111.5 million people.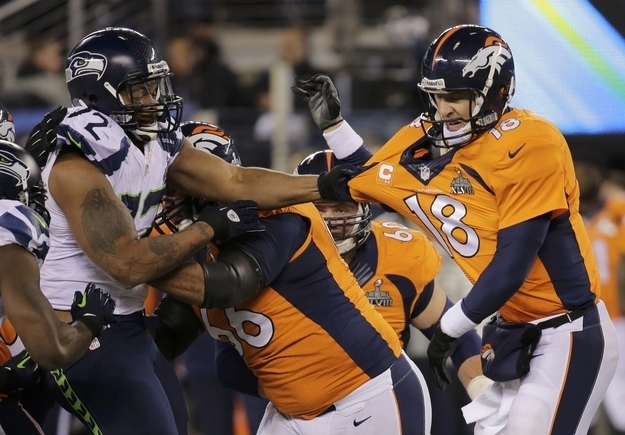 Despite being a lopsided snoozer of a game, Super Bowl XLVIII ended up setting a ratings record. The Neilsen Company today announced that 111.5 million people watched the Denver Broncos get trounced by the Seattle Seahawks.
The record-setting figure bests last year's 108.6 million viewers, making Sunday night's game the most-watched event in U.S. history.
It's the fourth time in five years that the Super Bowl has set a ratings record. On top of the 111.5 million viewers for the telecast, Fox estimates that 2.3 million people watched a live stream of the game online.