Horrifying Images Of A Baby Found Alive In A Chinese Toilet
Police in Beijing released images of an officer rescuing an infant girl, found partially flushed down a public toilet, after locals heard her crying. The baby is still alive and police are searching for the mother.
Beijing police are searching for the mother of an infant girl who was found partially flushed down a public toilet on Sunday. Images taken from a video of the baby's rescue show the moment an officer freed her, still alive, from the pipes.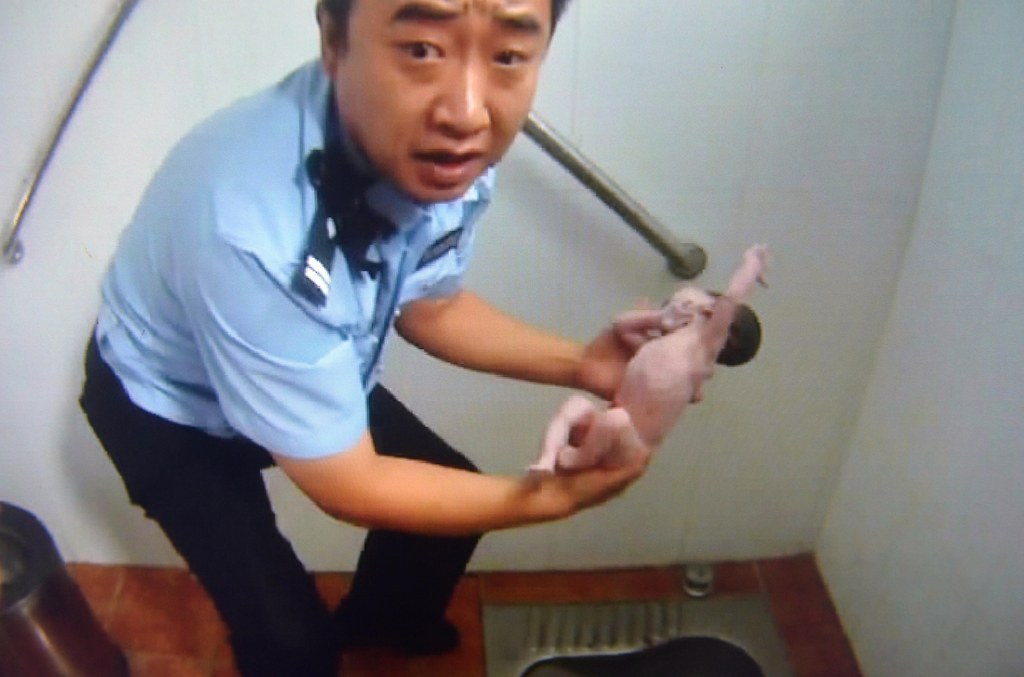 Qian Feng, the officer who rescued the girl, told the Beijing Times: "The baby's head was pointing downwards and her whole body had already fallen into the drain. We could only see the baby's feet from the side."
"She just kept crying," said Qian. "I looked again, and thought we should try to pull her out even if the possibility might be slim."
Nearby residents heard crying coming from the restroom and alerted police. She was wrapped in a towel and taken to a hospital, where she is reportedly in stable condition, according to The Guardian.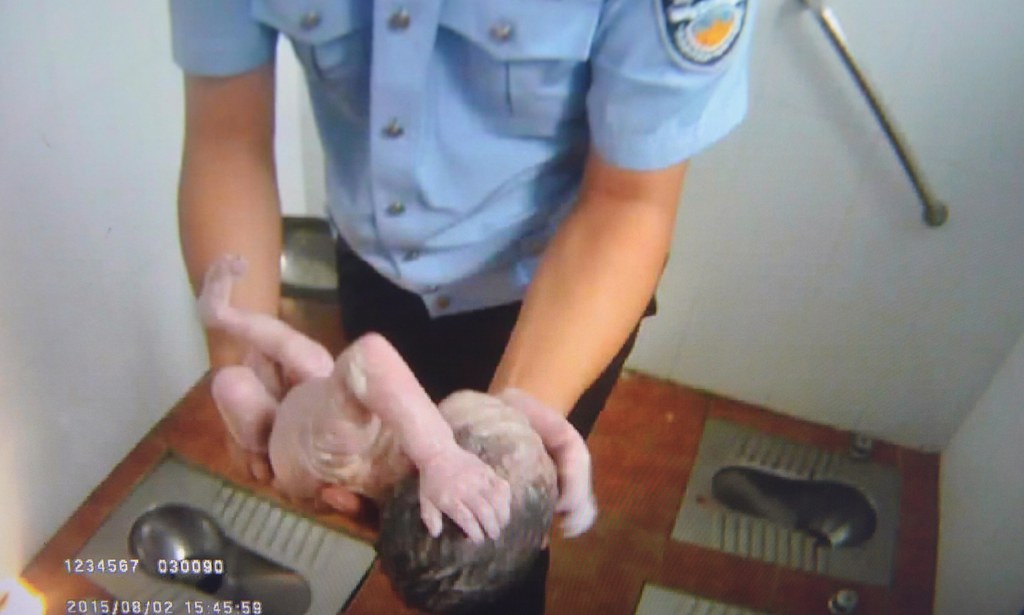 Such stories are not unique in China, with a 2014 UNICEF report estimating that nearly 700,000 children have been abandoned or orphaned.
Most of the abandoned babies suffer from medical conditions, such as cleft lips and Down syndrome, according to CNN, although the baby girl rescued on Sunday reportedly did not appear to have any such conditions.
In 2013, a baby boy flushed down a toilet in Jinhua, China, was also rescued alive from a sewage pipe.