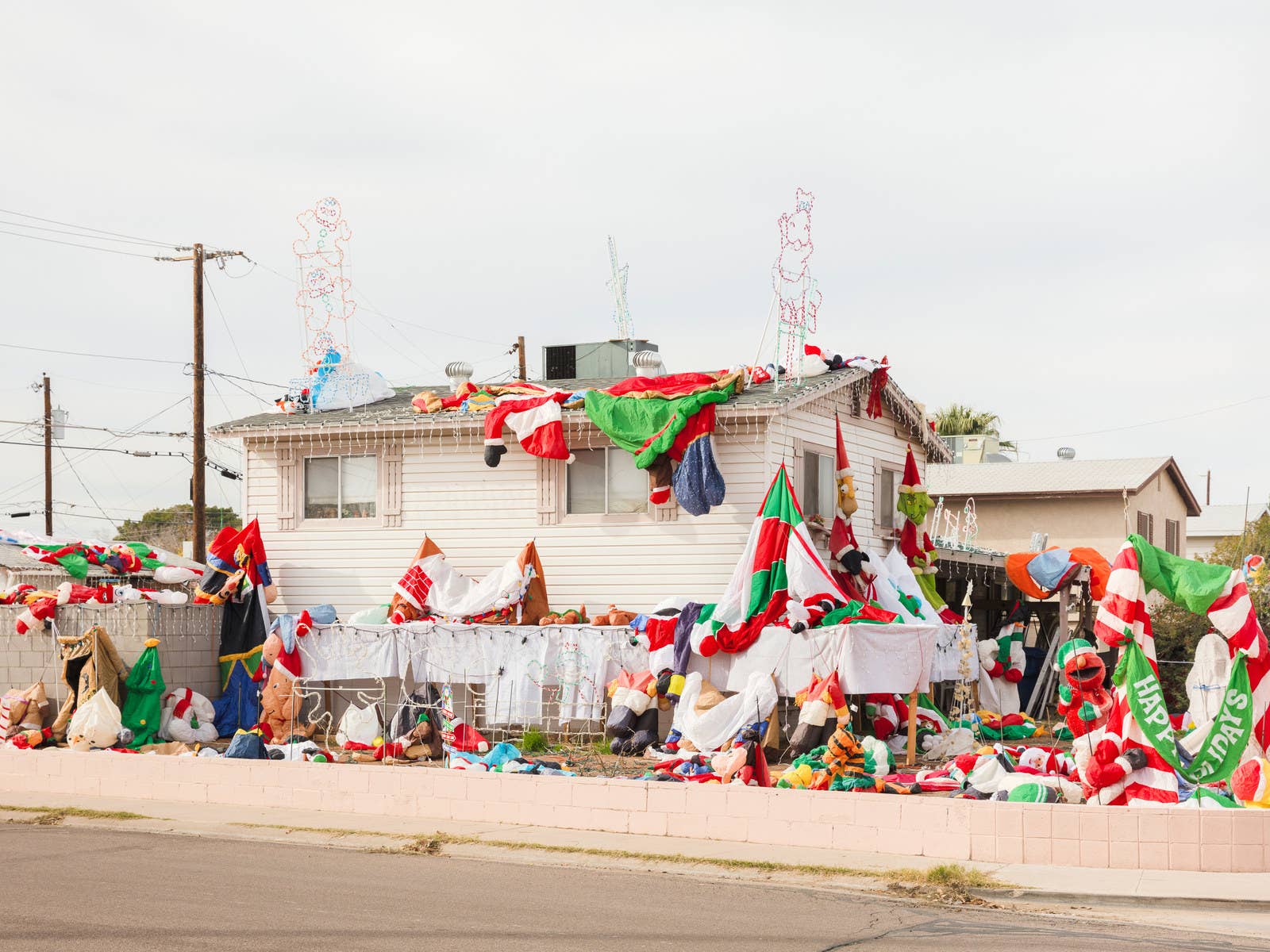 For many Americans, Christmas is a time for joy and acts of kindness. For others, it's a time for intense, over-the-top Christmas displays, excessive holiday shopping, and fire hazards around every corner. For the last 7 years, photographer Jesse Rieser has focused his camera on aspects of the holiday season that might appear a bit odd to those unfamiliar with Christmas traditions in the US.
In a statement on the artist's website for his ongoing project Christmas in America: Happy Birthday, Jesus, Rieser describes his pictures not as poking fun at these traditions, but rather a sincere exploration of the things that make this holiday unique for so many Americans.
This is a Christmas where carved foam soldiers guard Santa in the parking lot of a church just before a holiday parade. This is a Christmas where thousands of Santas run in an annual fundraising race, a sea of red hats and performance apparel. This is a Christmas where garages and homes are transformed into elaborate, festive wonderlands. This is a Christmas where Christian families reenact the birth of Christ, where Santa plays pool in a bar and where more is more is more.

This Christmas is complex and at times, uncomfortable. It's awkward and sometimes bleak. But it is also sincere and celebratory, colorful and creative.

This is the Christmas I have grown to love during my 7 year photographic exploration of the biggest event on the American calendar. I grew up in a secular home and at times felt like a Christmas outsider, never connected to the holiday's religious importance, or its more extreme cultural trappings. But in these photos, I become a Christmas insider, working to discover and reveal what holiday magic, or mania, compels so many to devote thousands of hours to hanging lights, to carving and painting figurines, to building miniature villages, to converting their homes, yards, garages and cars into monuments to merriness.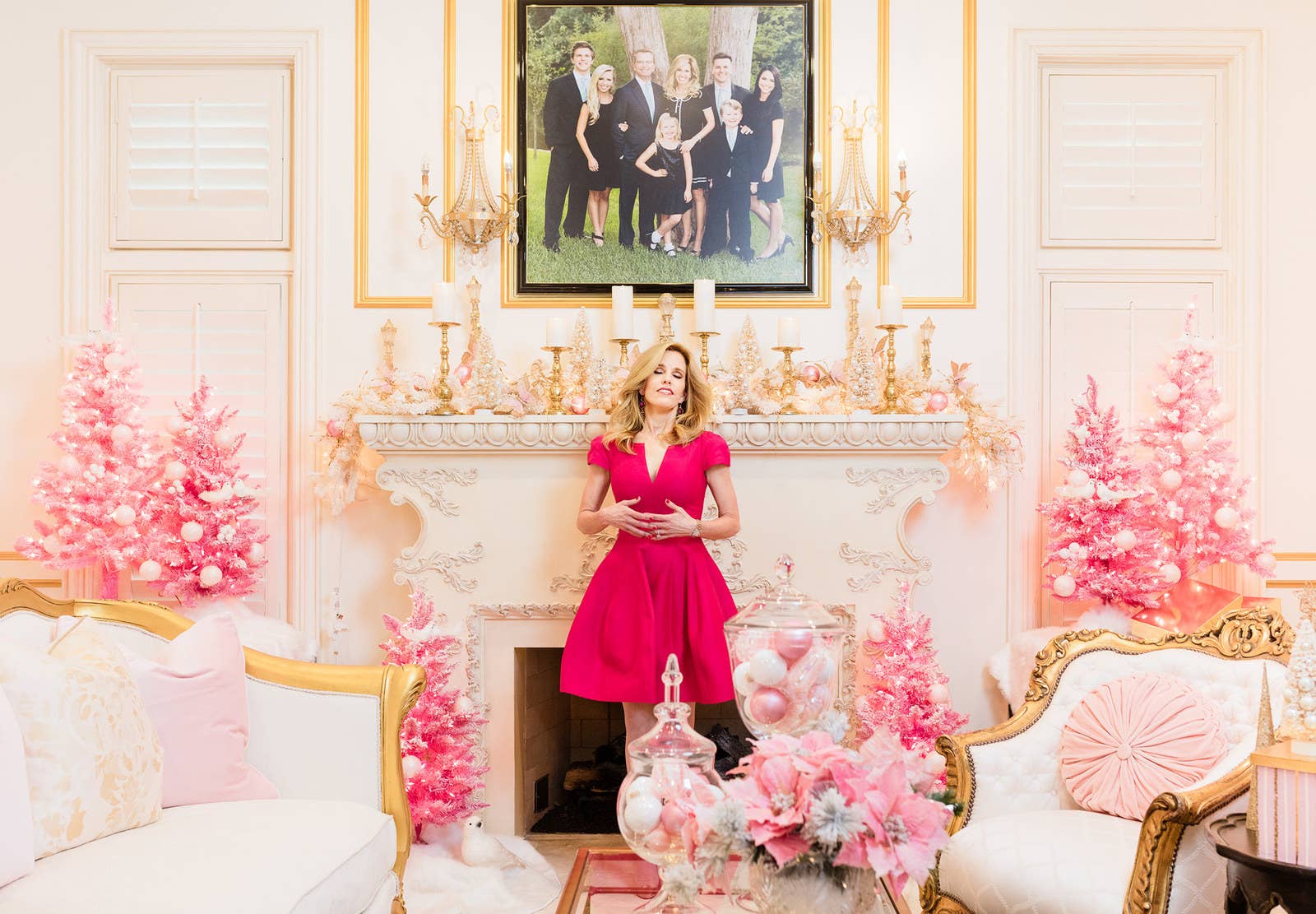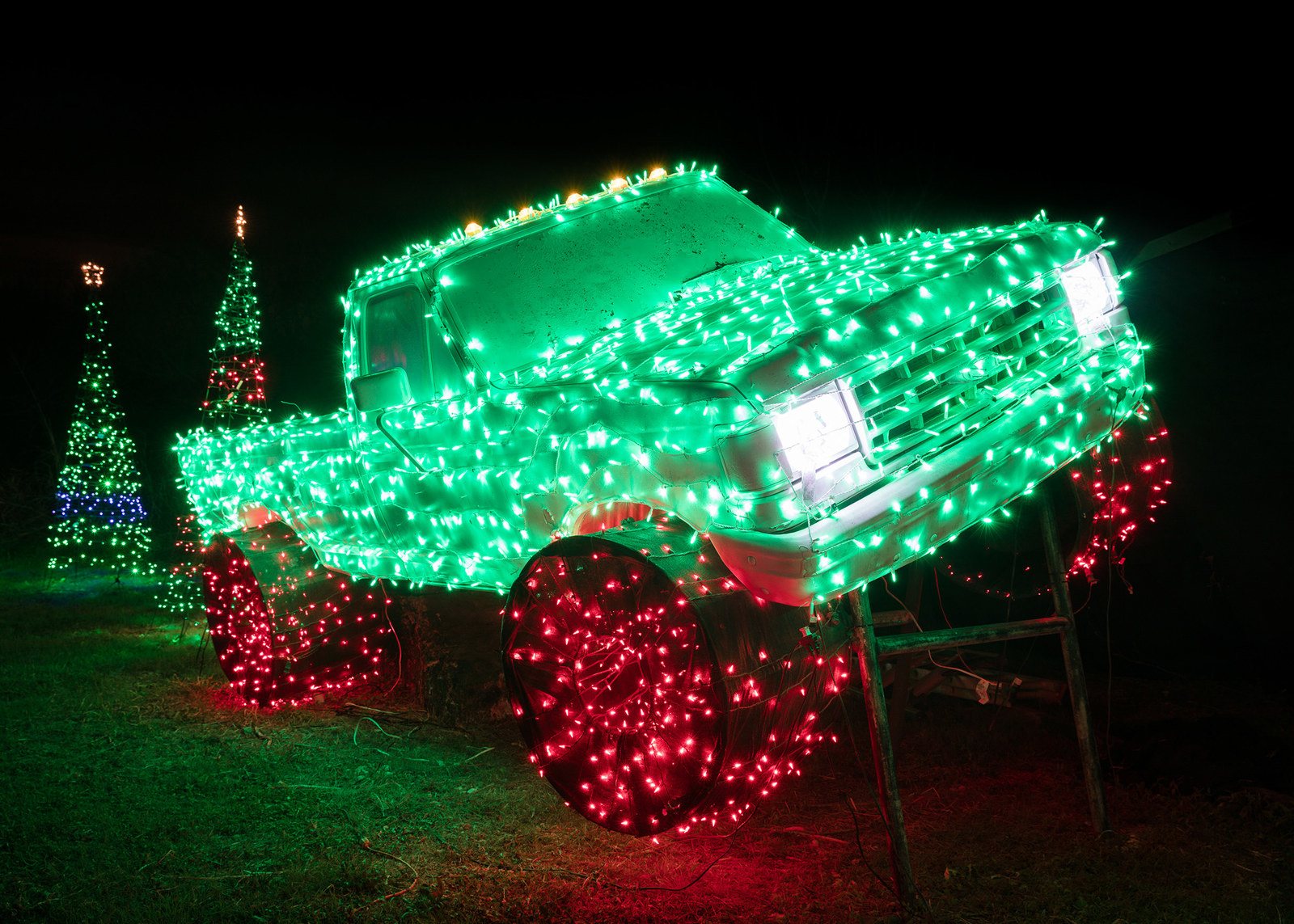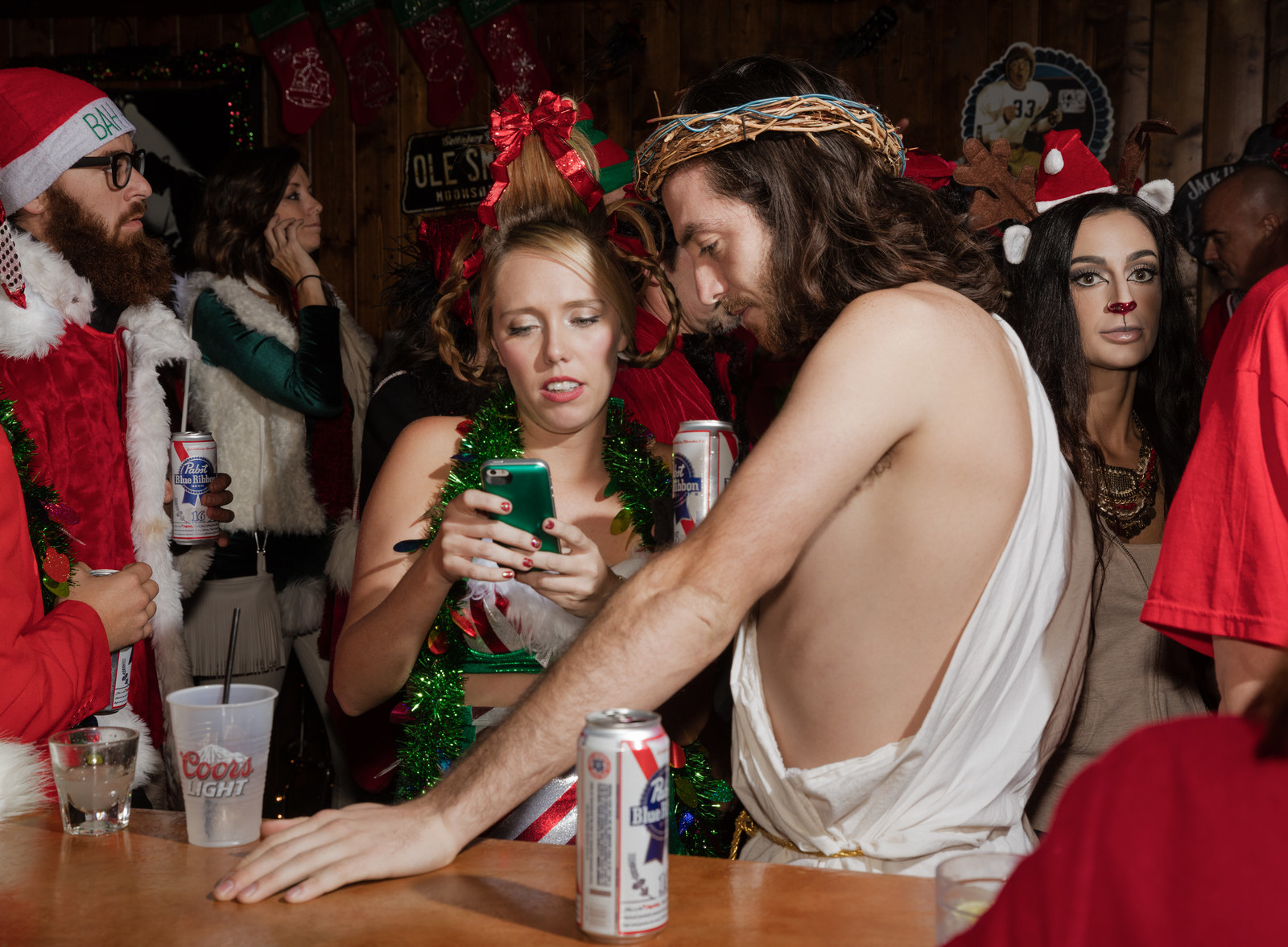 BuzzFeed News spoke with Jesse Rieser on how Christmas in America started for him and his hopes on how to dive deeper into holiday traditions that Americans hold dear:
Christmas in America is a 7-year unvarnished, photographic exploration of the nation's largest holiday. It's an investigation to discover and reveal what compels so many to devote thousands of hours to hanging lights, to carving and painting figurines, to building miniature villages, to converting their homes, yards, garages, and cars into monuments to merriness.

To simplify the project, I am celebrating individuals' celebrations and their traditions rooted in nostalgia. In a way, this act of meeting strangers, and their graciousness to let me peek into their lives, has been my own personal holiday tradition over the 7-year span of my project.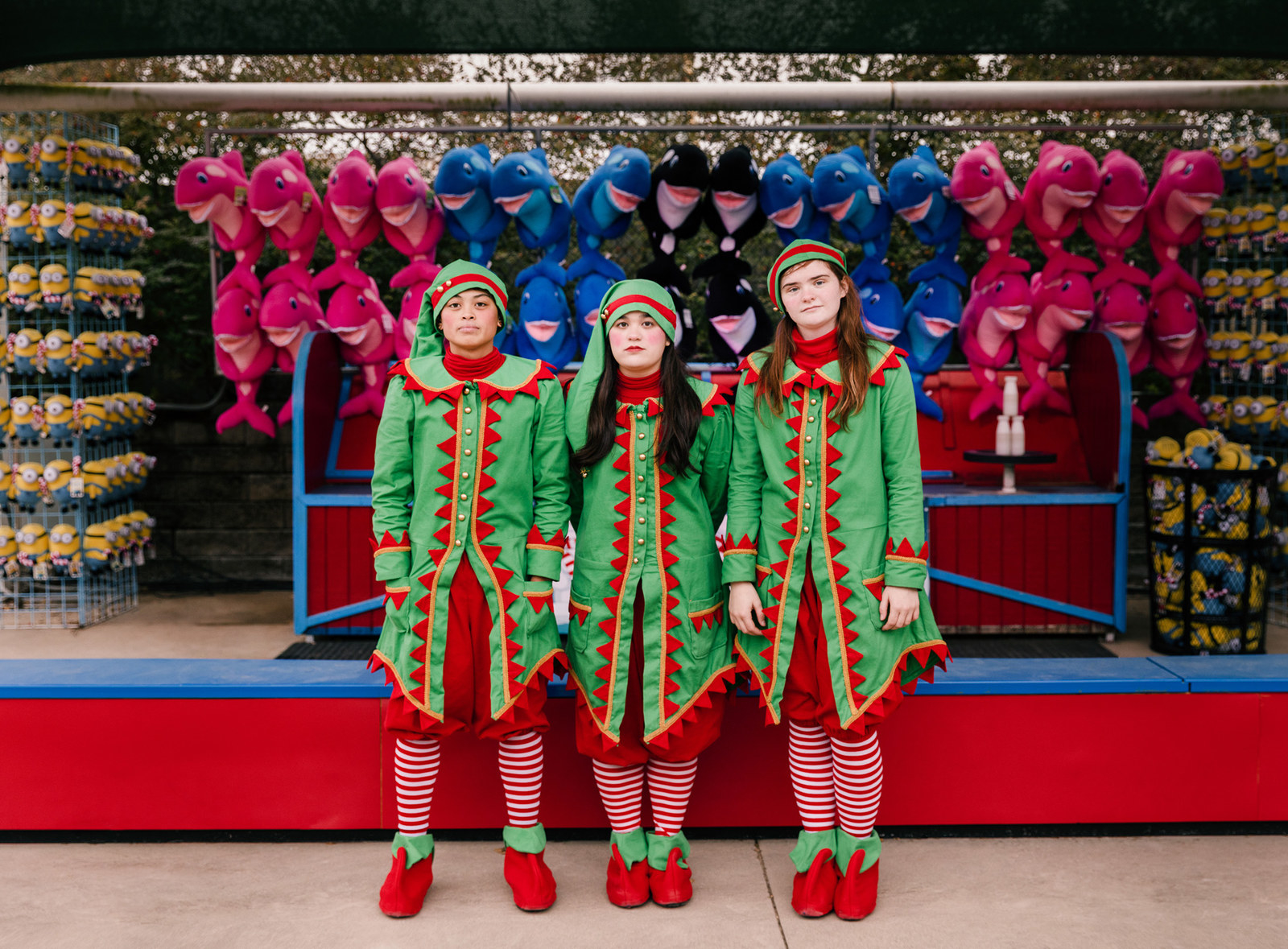 During the recession, my parents relocated to Phoenix. The first 29 years of my life, I spent the holidays in my home state of Missouri, but after my parents moved, I found myself celebrating the holidays in a new place. The new environment lent me new optics to see the holiday in a different light — not clouded by my own family's traditions and nostalgia.

This led to the exact moment I gained my inspiration for Christmas in America. I was driving to Phoenix from Los Angeles, and as I looked in my rearview mirror, this giant, four-story inflatable Santa Claus was slightly gyrating back and forth in the wind and appeared to be waving 'hello,' while guarding a Christmas tree lot in a Stay-Puft-Marshmallow-Man sort of way.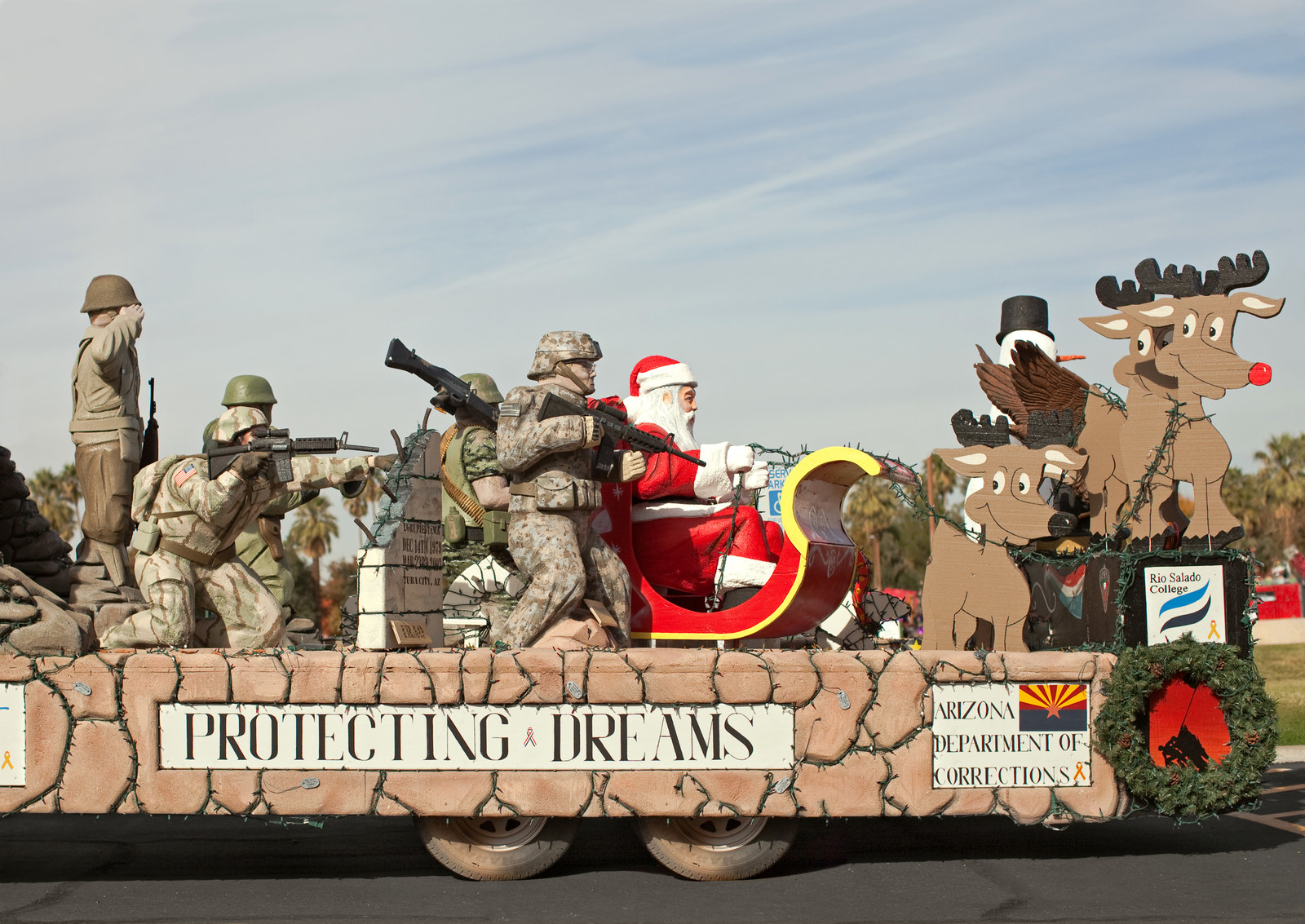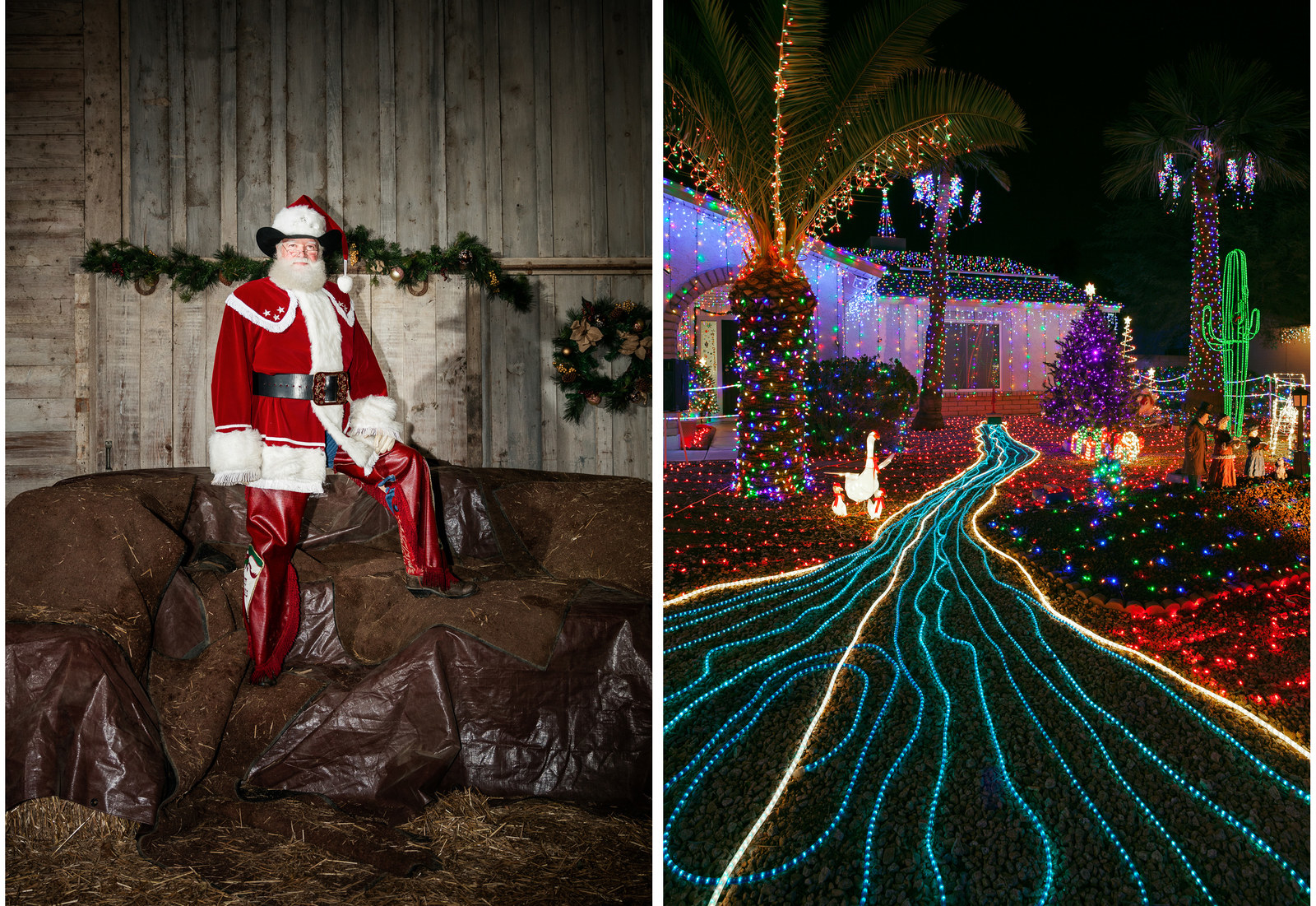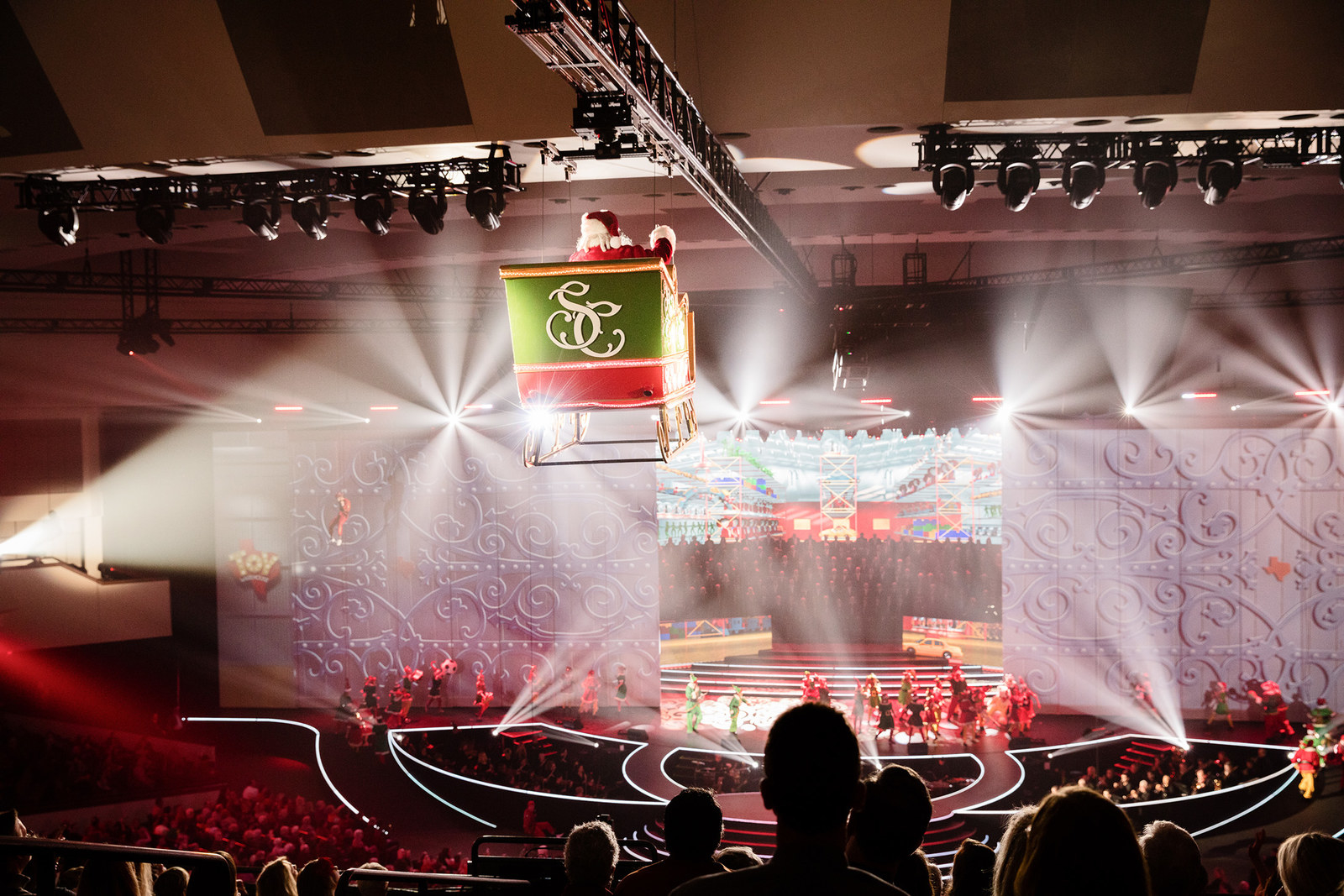 I think the project started in a more cynical tone and quickly changed once I learned the level of sincerity — and almost childlike enthusiasm and love — people have for the holiday. It quickly went from a question of, "is it keeping up with the Joneses" to something very endearing, no matter how quirky it may come across.
I think there are landmarks in any project that can help identify or solidify a project's identity and message. For this body of work, the "Protecting Dream" image was the first captured for the project: The humorous yet unsettling juxtaposition of Santa Claus and armed US military helped set the tone and establish the themes of Christmas in America.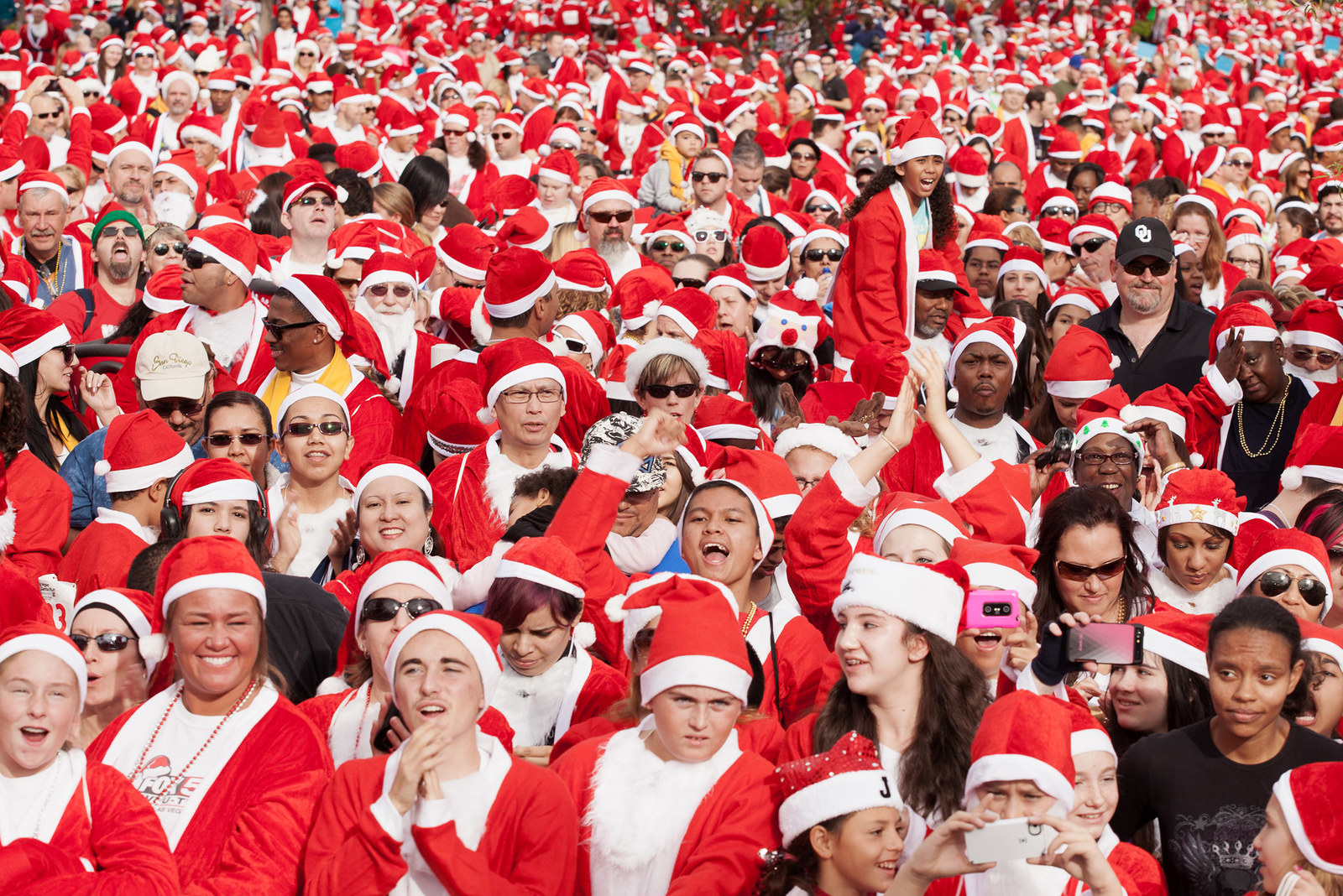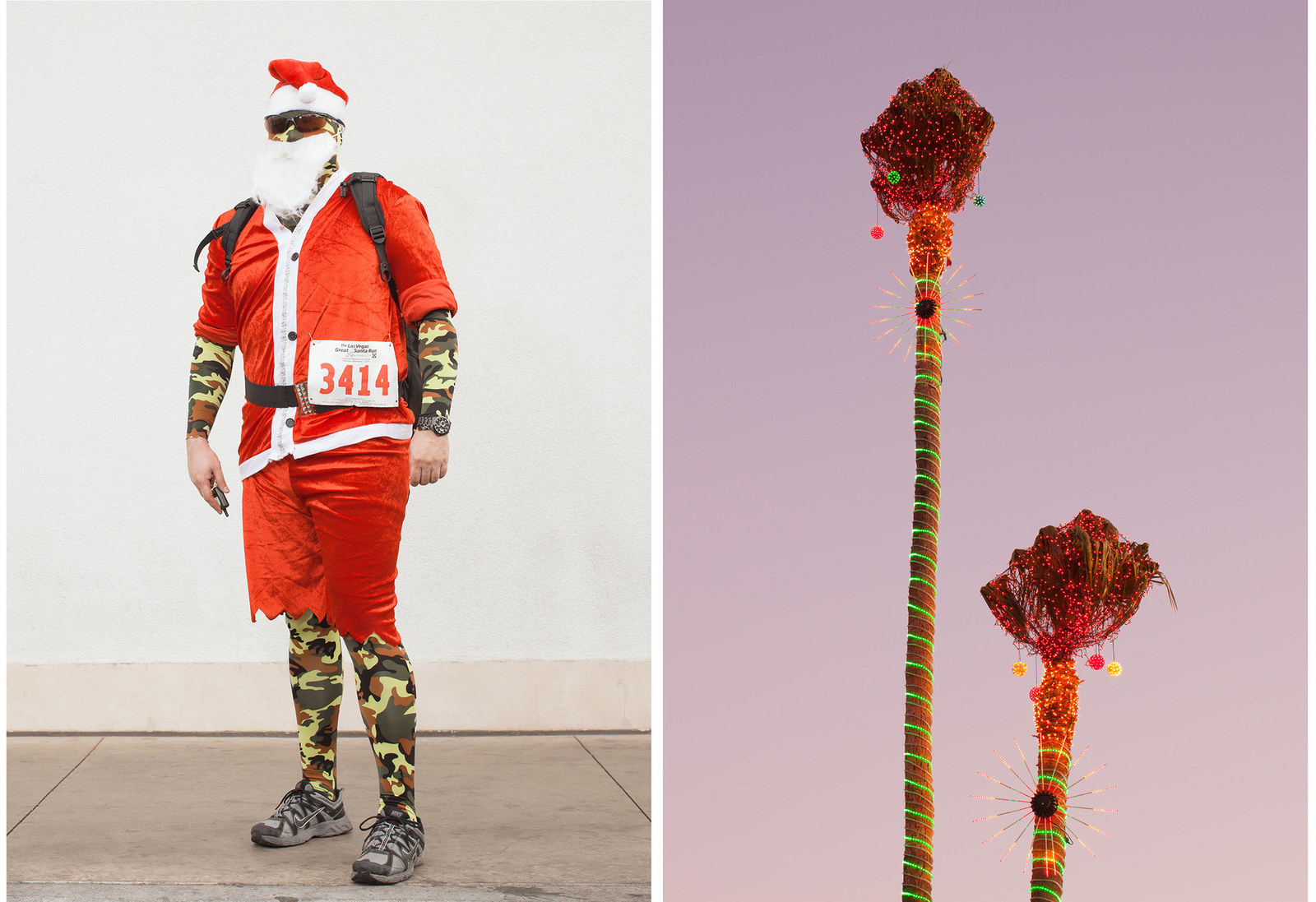 I don't think the project calls for a revisit of subjects, as much as furthering the exploration of geographical regions and their unique holiday traditions. I would like to spend a season photographing Manhattan and the other four boroughs to complement some of the more western, suburban, and rural motifs seen in the existing project. From there, I plan on shopping the project as a photo book.

People really connect with the work because the holiday season is so ingrained in all channels of American culture — and all of us, for that matter. I think the viewers see themselves or someone they know in the images in a very observational, humorous type of way.