Before Facebook invites and online check-ins, knowing where the party was at meant keeping an eye out for new posters lining city streets and subway walls. Dedicated to this aging art form, a new museum in New York City called Poster House is slated to open in 2018, meant to highlight the cultural and historic significance of posters with rotating exhibitions and educational programming.
To celebrate its upcoming inauguration, Poster House chief curator Angelina Lippert has shared with BuzzFeed News a selection of posters that tell the story of New York City nightlife in the 20th century. Here, Lippert takes us back to a time when parties had no limits and political correctness was just an afterthought.
1. The Palladium, 1985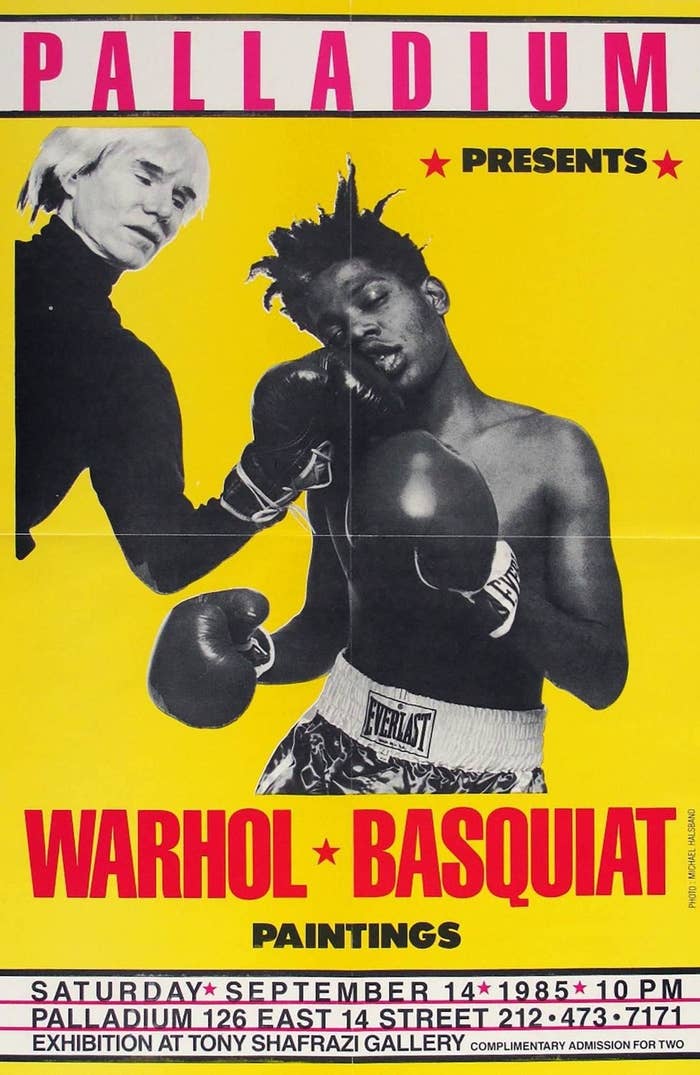 Originally opened as a concert hall, The Palladium was converted into a nightclub by the owners of Studio 54 in 1985. It became the backdrop of early episodes of Club MTV, and it was where the cover photo of The Clash's album London Calling was taken. In 1997, the venue and its grand facade were demolished to make way for more NYU dormitories.

2. Madison Square Garden, 1909
In 1909, Madison Square Garden was in its second of four iterations. The first was an open-air venue located in Madison Square Park. The second, featured in this poster, was built near the corner of the park and brought the arena indoors. Designed by the famed Stanford White (who would be murdered on the roof in 1906), it played host to a variety of events, including the both the Barnum and Ringling circuses, the annual French Ball, the Democratic National Convention, and sporting events like the one seen in this poster. The venue was torn down in 1926 and replaced shortly thereafter by the New York Life Insurance Company's headquarters. Today, it is a Mikasa showroom.

3. The Electric Circus, 1968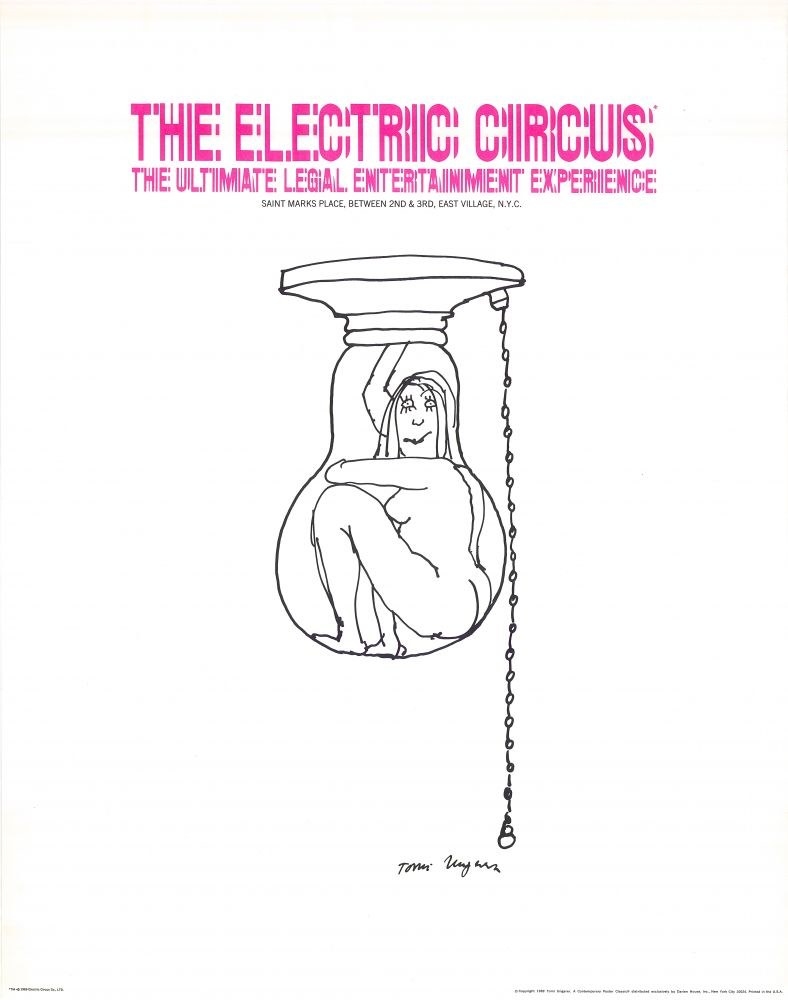 Open from 1967 to 1971, the Electric Circus was a trippy nightclub featuring circus acts, light shows, and theatrics, designed by Chermayeff & Geismar. Notable performers included the Velvet Underground and the Grateful Dead. The club fell out of favor after a bomb went off on the dance floor in 1970, and closed about a year later. Today, the space has been divided into luxury apartments, complete with a ground-floor Chipotle.

4. World's Fair New York / Pennsylvania Railroad, 1939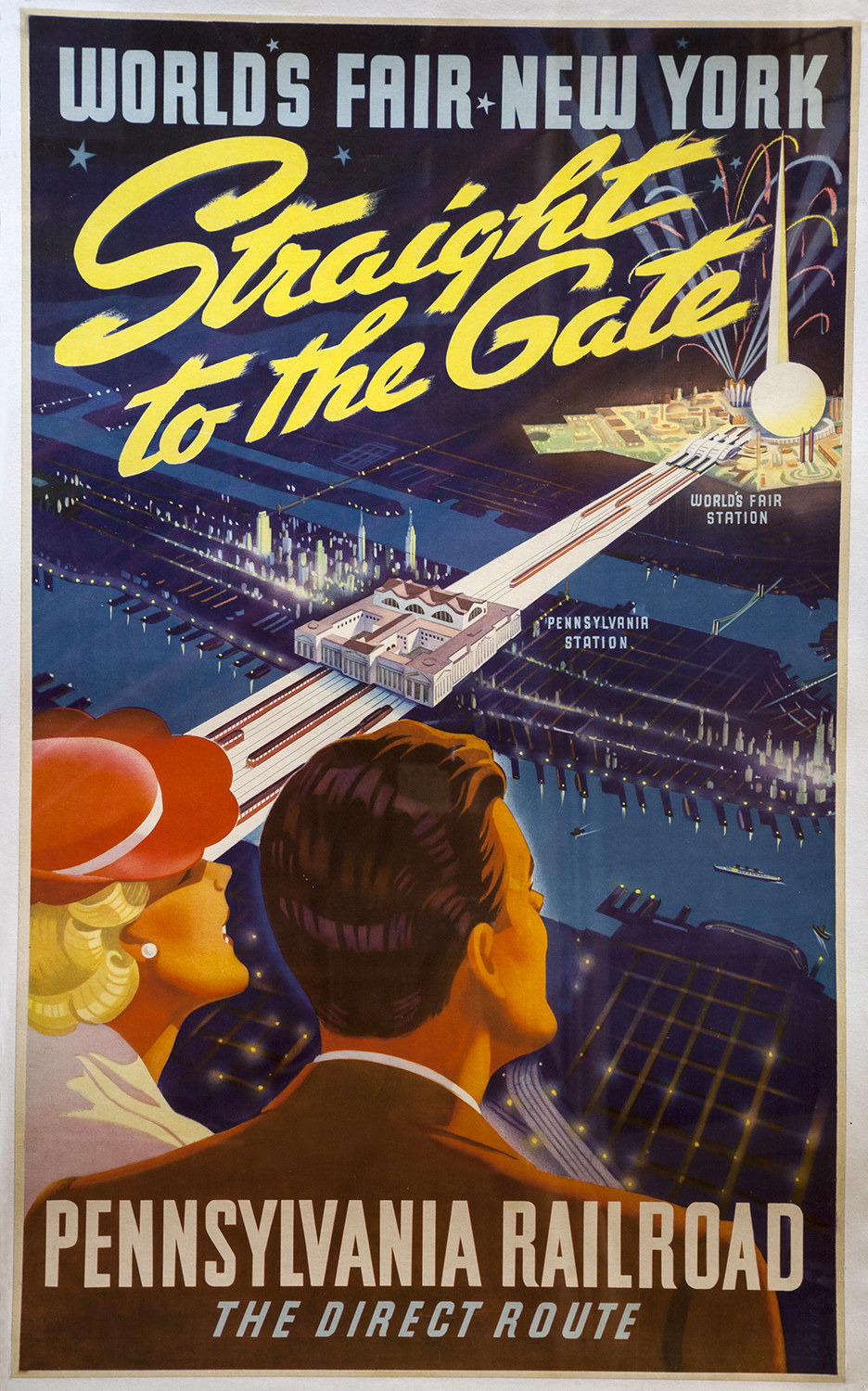 Built in 1910 by McKim, Mead, and White, Old Penn Station was a Beaux-Arts architectural masterpiece. Its announced demolition in 1962 sparked numerous protests, but to no avail — it was torn down the following year. The one upside of its destruction was the nationwide outrage it produced, resulting in a surge of interest in historic preservation. Since then, numerous buildings that would have met a similar fate have been given landmark status, allowing them to survive for future generations. Today, the two blocks once occupied by the original Penn Station house the most recent incarnation of Madison Square Garden, as well as the less-attractive Pennsylvania Plaza.

5. Chelsea Hotel, 1970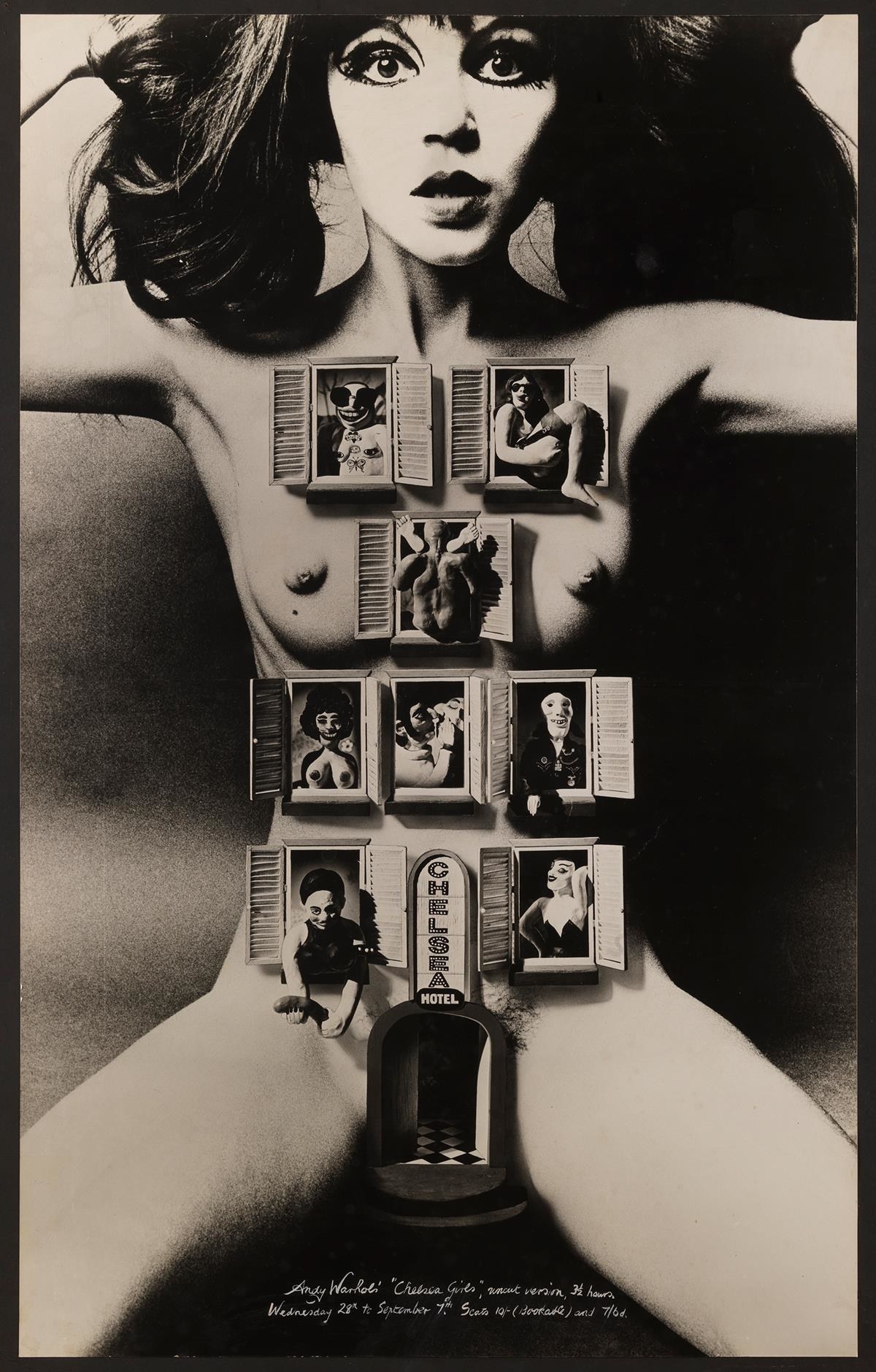 The Hotel Chelsea has appeared in countless novels, songs, and movies, and was home to hundreds of artistic luminaries over the years, including Allen Ginsberg, Dylan Thomas, Sid Vicious, Arthur Miller, Madonna, Mark Twain, Tennessee Williams, Jack Kerouac, Stanley Kubrick, and Edie Sedgwick. This poster was created for the British release of Warhol's 1966 film, which took place in the hotel, and features the 16-year-old artist Clare Shenstone. Today, the space is being gut-renovated to create a combination of luxury condos and a smaller boutique hotel.

6. The Felt Forum at Madison Square Garden, 1979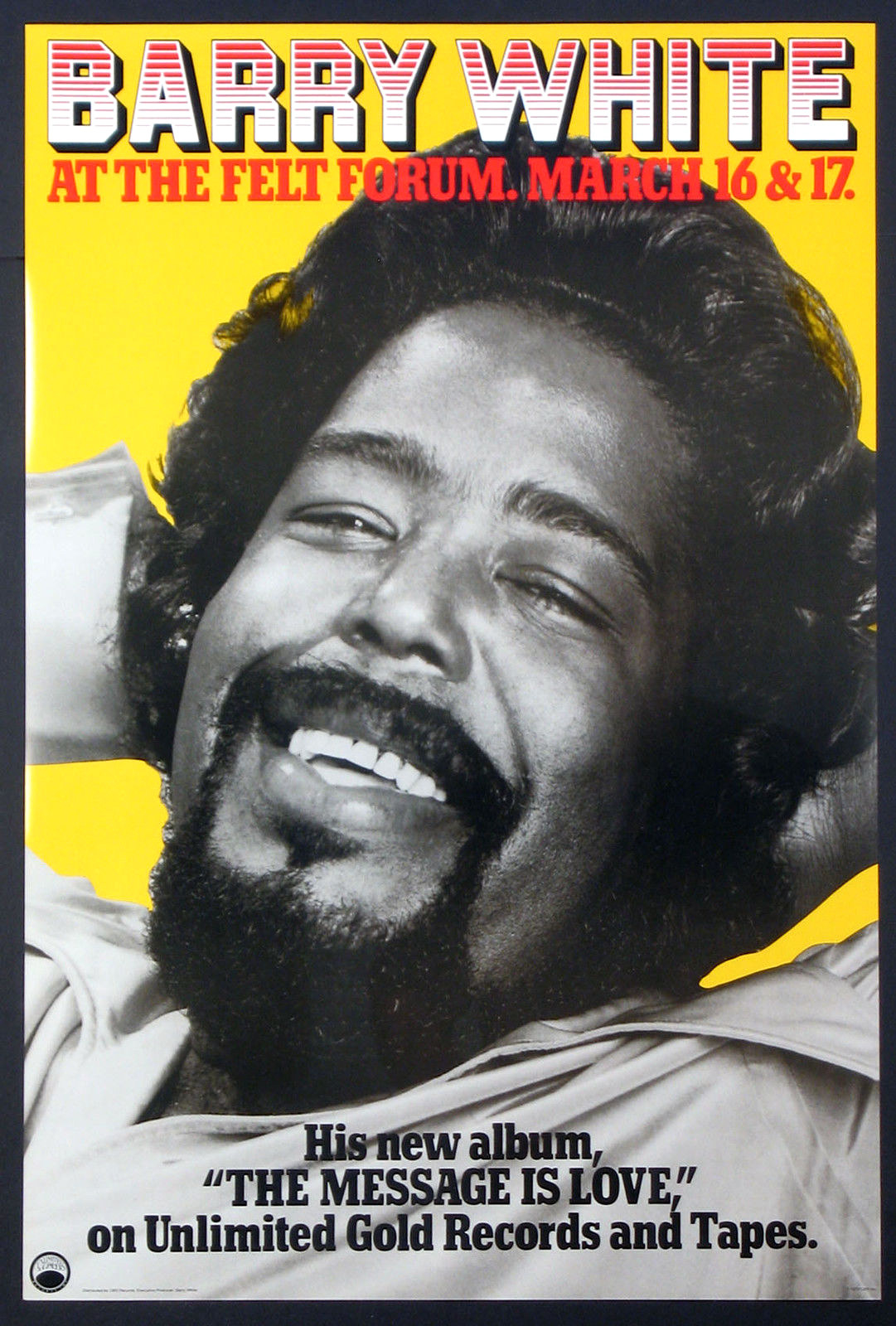 From 1968 to 1989, the small theater inside Madison Square Garden was known as Felt Forum and hosted intimate concerts, graduation ceremonies, and boxing matches over that multi-decade run. It has since been renovated and rebranded multiple times. It is now slated for demolition during the upcoming Penn Station construction, to make room for new retail space.

7. New York Subway System, 1977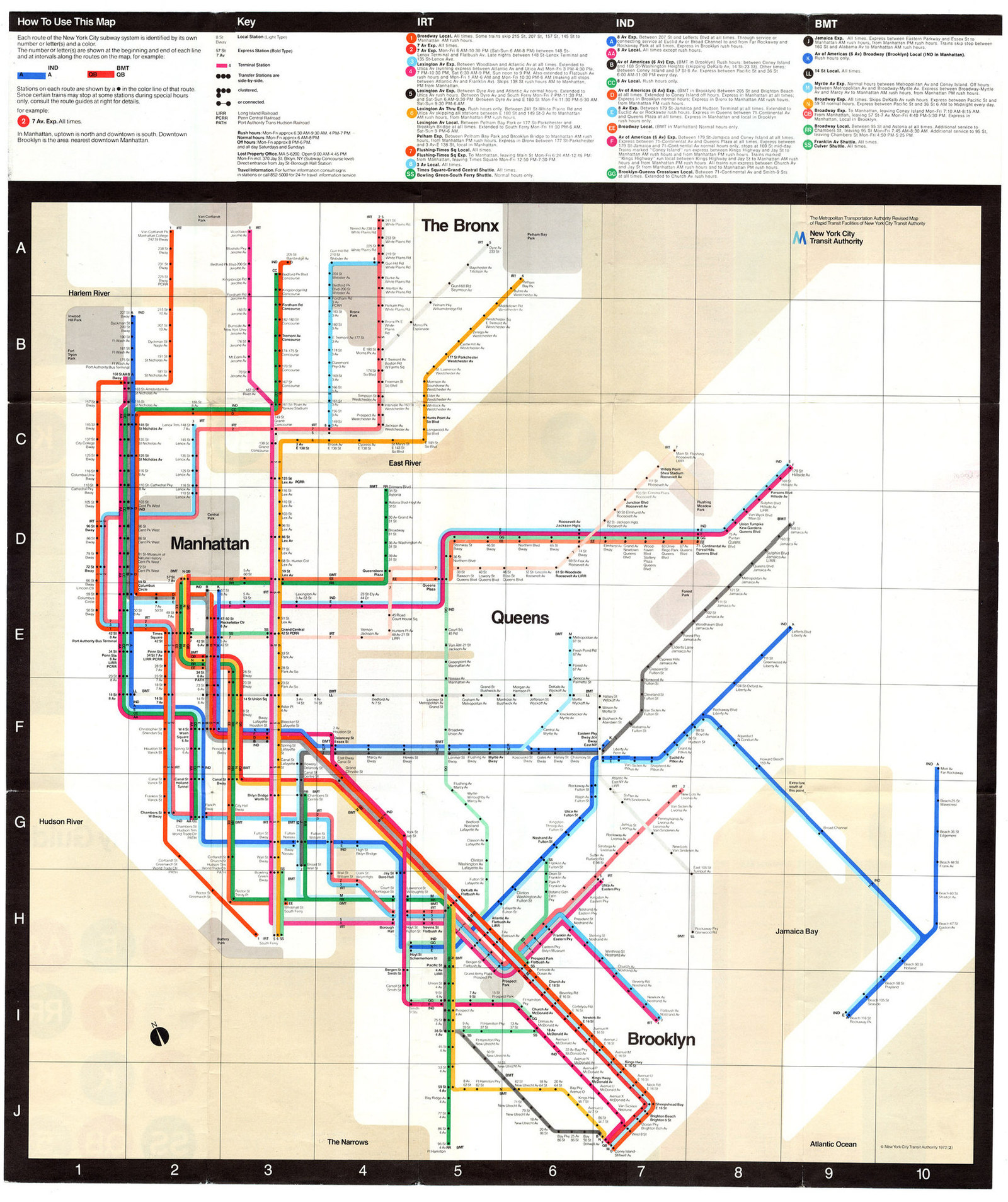 This iconic but ultimately baffling map of the New York subway system favored clarity over geographic accuracy, marked by beige waterways, a square Central Park, and trains that could turn at 90-degree angles. Yet Vignelli originally intended for it to be accompanied by three other elements: a map of the local neighborhood, another map of the entire subway system, and a verbal description of how to get to and from major points of interest. None of the others were ever implemented, resulting in a subway map that eventually was removed from circulation in 1979 due to pressure from the public.

Today, it is considered a masterpiece of modern graphic design.

8. "You Don't Have to be Jewish to Love Levy's," 1967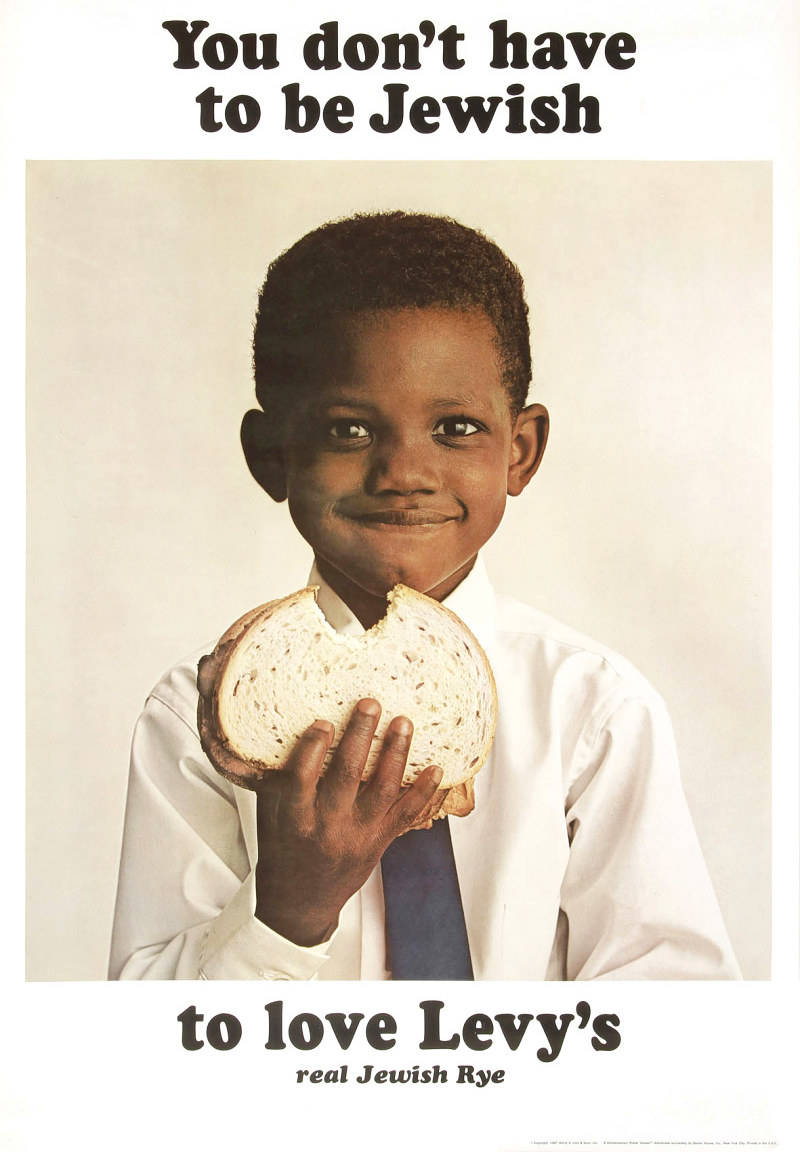 In operation in Brooklyn up until 1979, Henry S. Levy & Sons chose not to shy away from its Jewish roots when advertising its products to New Yorkers. The ad campaign, which ran for many years, features a diverse population, including a young black boy, an Irish cop, an Italian choirboy, a Native American, and a Chinese man, all enjoying Levy's bread. Today, the former location of the bakery is a waste management facility.
9. The Mercer Arts Center, 1973
The Mercer Arts Center opened in a run-down hotel-turned-flophouse in 1971, creating the first multi-venue performance space in the city open to all types of artists and acts. On Aug. 3, 1973 — just seven months after the concert promoted in this poster — the building collapsed, killing four people. Today, the space has been rebuilt as part of NYU's School of Law.

10. Studio 54, 1980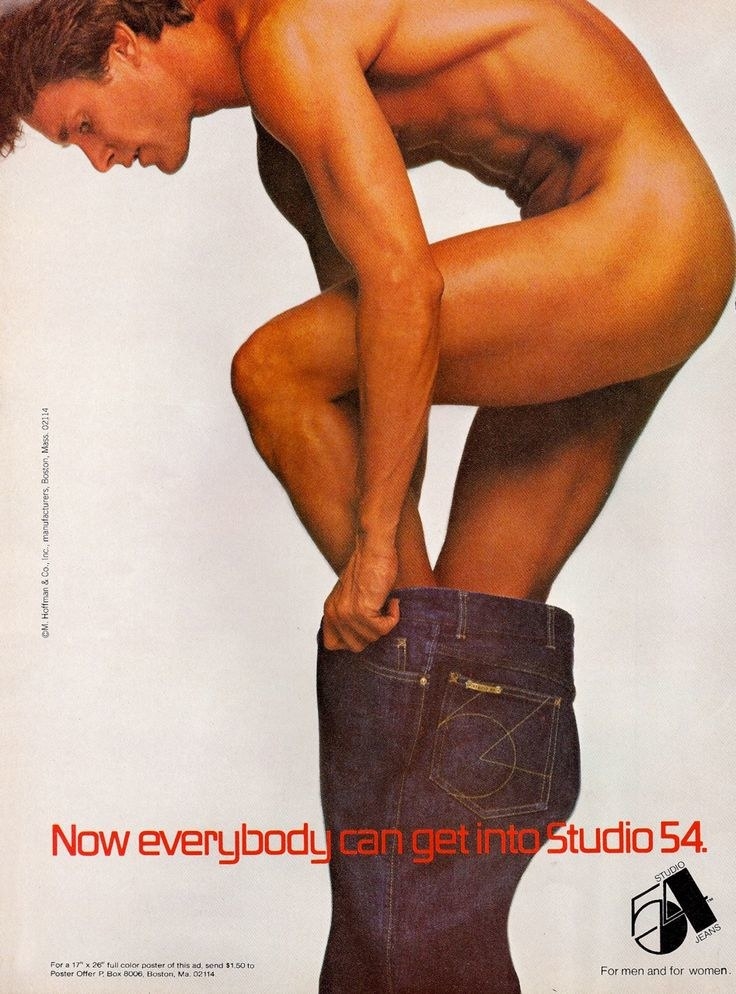 In 1977, Studio 54 took over the former CBS television space, taking advantage of the professional lighting system and theatrical abilities of its previous tenant. It became the most iconic venue of the disco era, catering to the likes of Andy Warhol, Debbie Harry, Tina Turner, Al Pacino, David Bowie, and hundreds more. It shut suddenly in 1980 after its owners pleaded guilty to tax evasion. Today, it is owned by the Roundabout Theatre Company.

11. The Different Drummer, 1968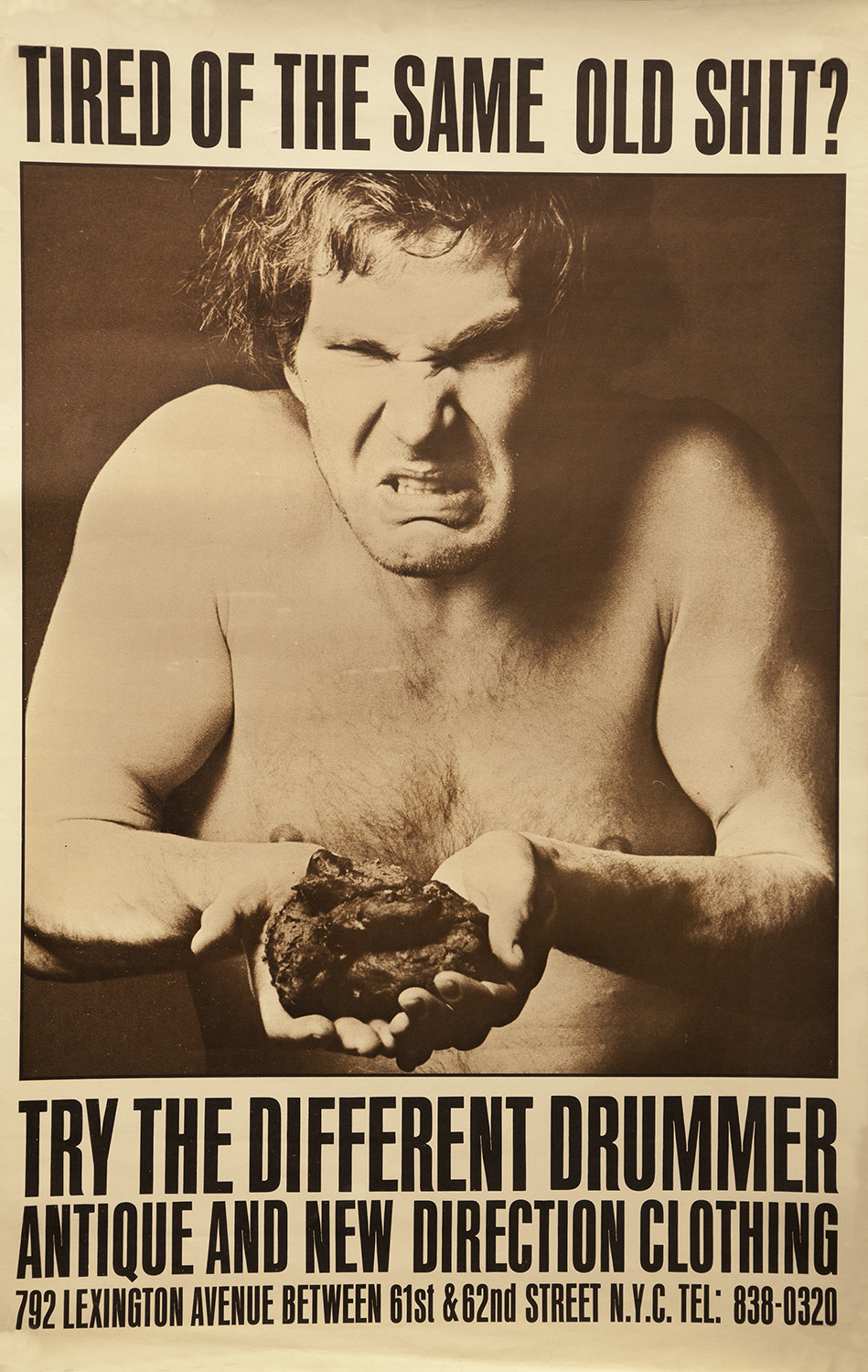 In operation from 1967 to 1971, the Different Drummer was a popular vintage clothing shop in Midtown East. Legend has it that two future members of the New York Dolls were hired as shopboys, and thought of their now-iconic band name because of the New York Doll Hospital located across the street from the store. The man featured in the poster is the owner, Paul Sigenlaub, who sold the business in 1971. Today, the location is a sushi restaurant.
12. The Bottom Line, 1977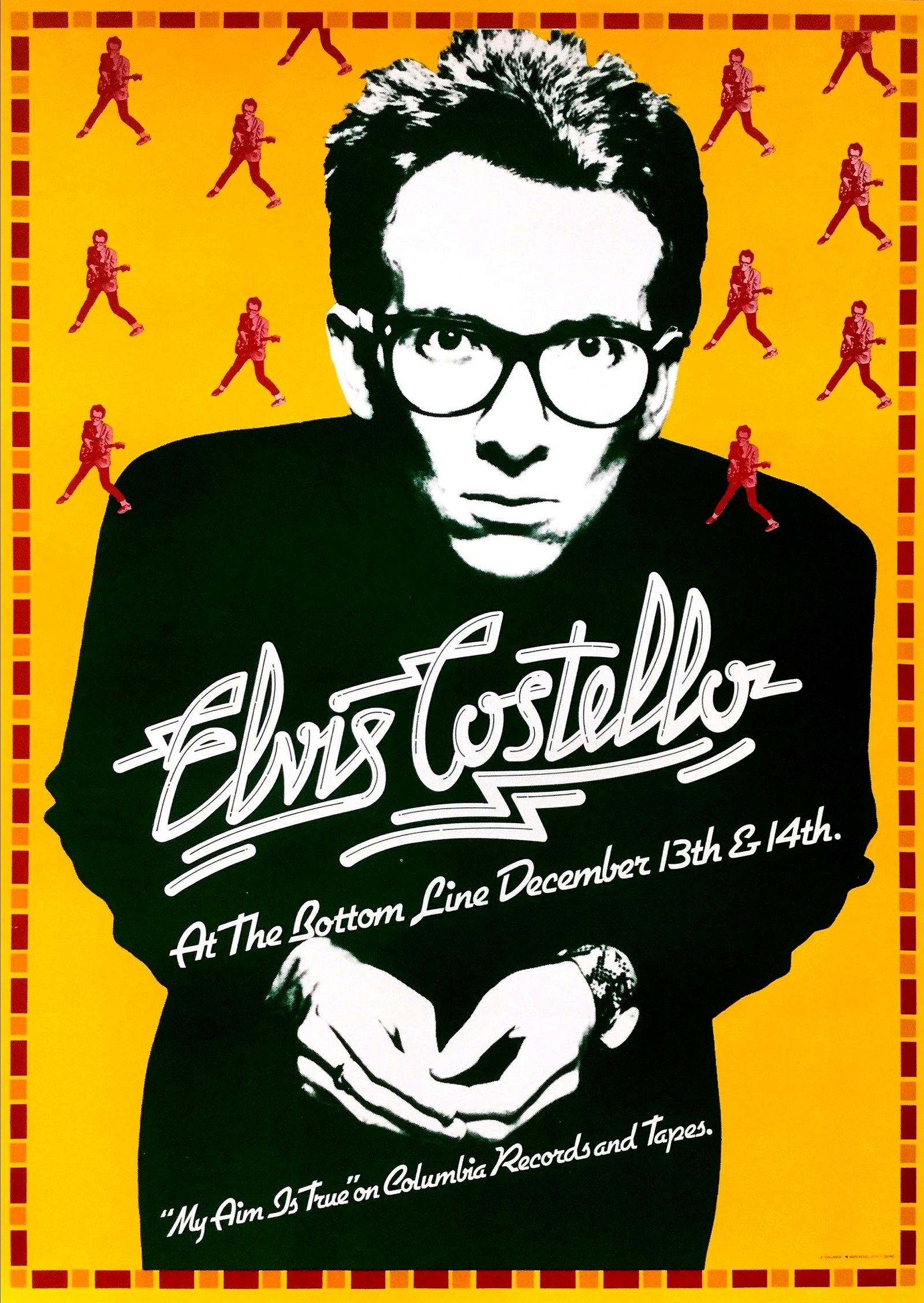 The Bottom Line was one of the more eclectic small concert venues in New York City, featuring the talents of Bruce Springsteen, The Police, Neil Young, Barry Manilow, Miles Davis, The Ramones, Lou Reed, and Prince over its lengthy run at 15 West 4th Street. It closed in 2004 due to rent hikes and has since been converted into NYU classrooms.
13. Bond International Casino, 1981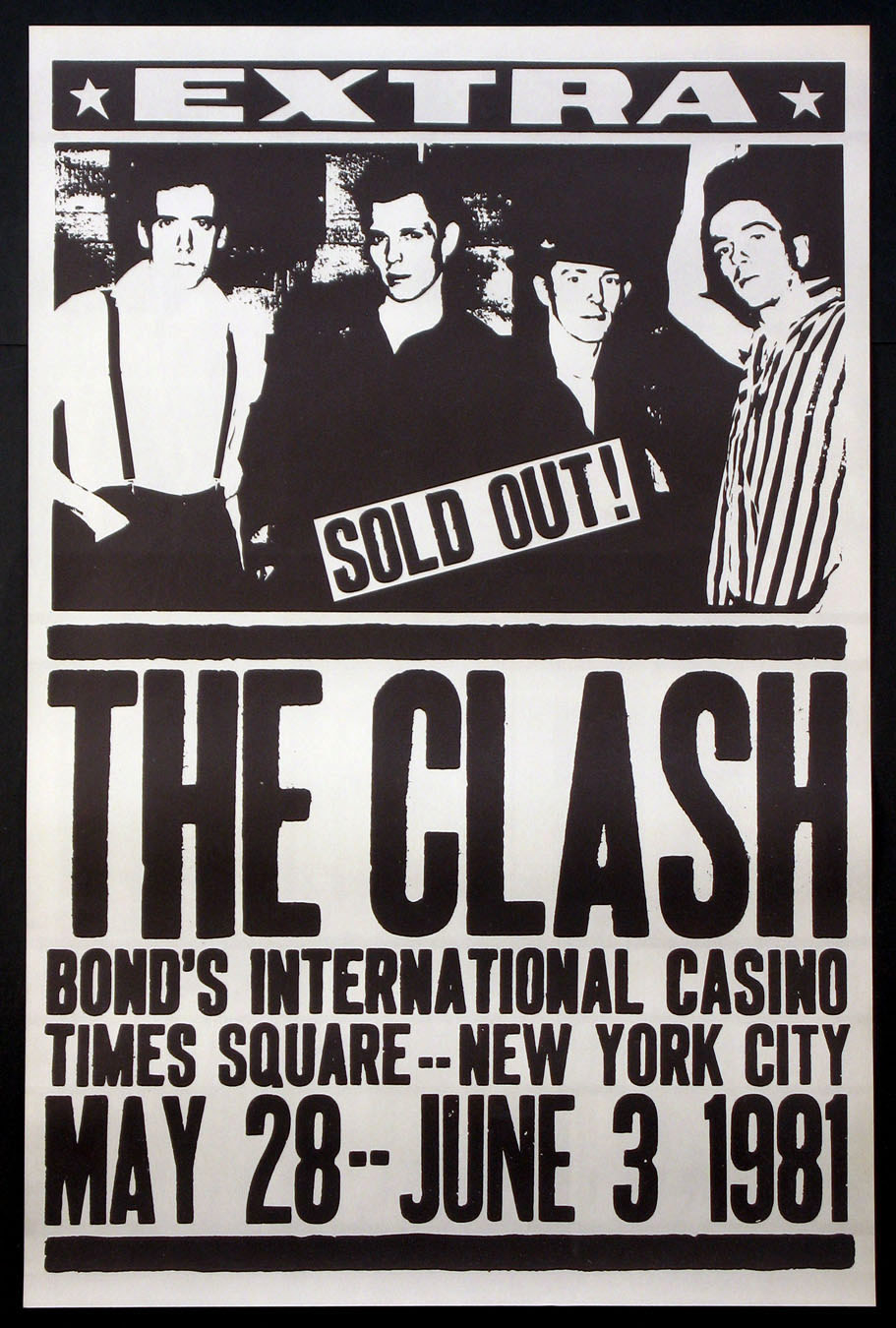 While otherwise not an important New York music venue, Bonds International Casino became legendary after a series of 17 sequential concerts The Clash played there in 1981. Tremendously oversold, the originally scheduled concerts couldn't hold all the attendees, resulting in the now-infamous Times Square riot. The band responded by extending their performance dates so that all their fans could see the show. The space would shutter a year later after the owners were charged with tax evasion. Today, the Times Square location is vacant, having been most recently occupied by a Toys "R" Us.
14. Coney Island High, 1998
Coney Island High was the punk-rock venue of the mid-to-late '90s, eventually shutting due to "quality of life" complaints from the neighborhood. The building was later demolished to make room for luxury condos.

Learn more about Poster House by visiting its website at posterhouse.org.