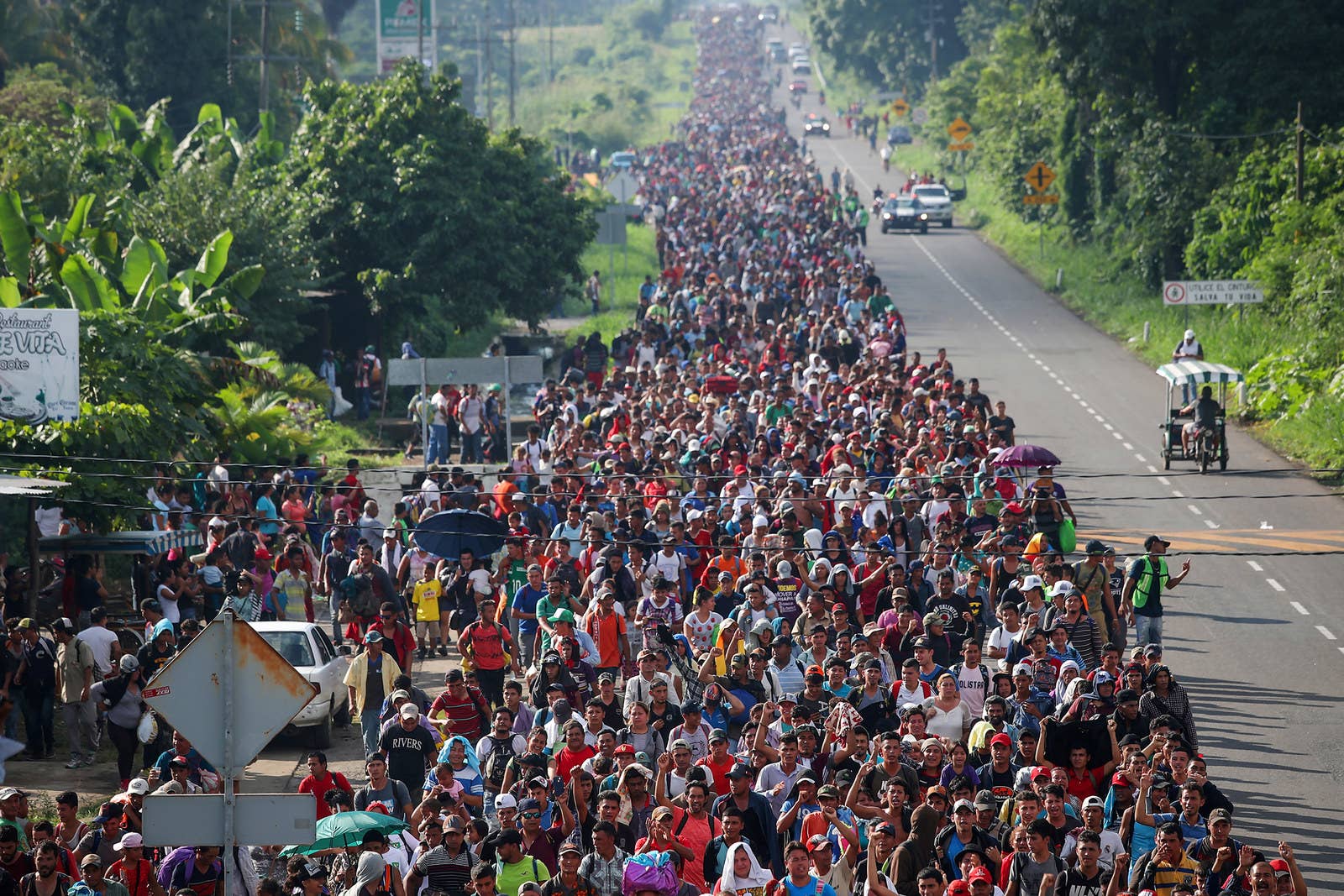 On Sunday, more than 7,200 migrants pushed slowly into Mexico from Guatemala as they made their way toward the US in hopes of seeking asylum from gang violence and extreme poverty. The caravan of mostly Honduran migrants was met at Mexico's southern border by riot police who deployed tear gas in response to clashes between the two groups.
On Monday, President Trump tweeted that the US will cut foreign aid to the countries from which these migrants are coming if they are "not able to do the job of stopping people from leaving their country."

These pictures capture the caravan on its way to the US.