8 Photo Stories That Will Help You See The World A Little Differently
Here are some of the most interesting and powerful photo stories from across the internet.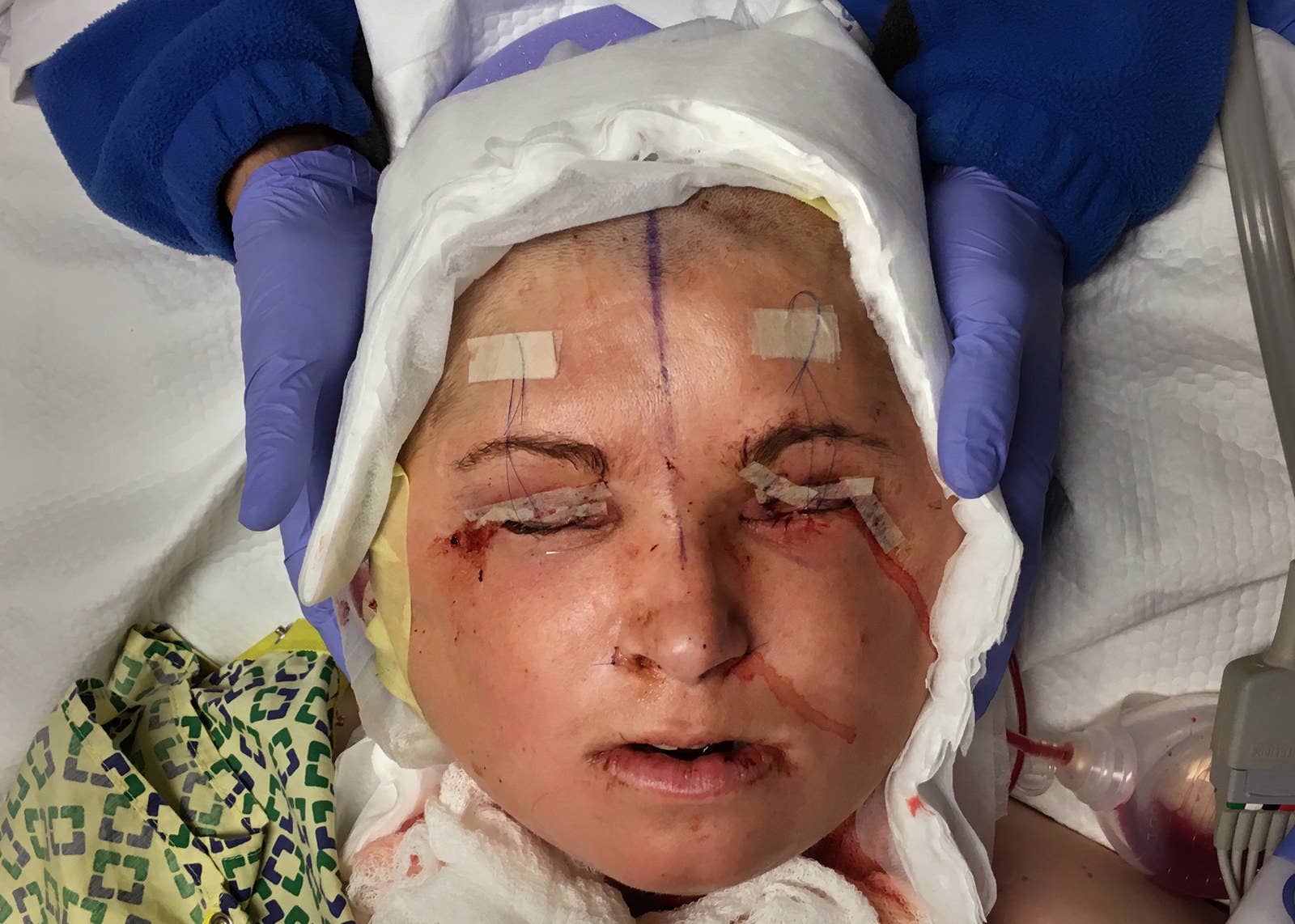 I am fascinated by this piece by Lynn Johnson and Maggie Steber, going back again and again to take in the details. The formatting is brilliant, allowing a difficult-to-see injury, recovery, and surgery to be explored sensitively, but without sugarcoating. The science is fascinating and the story is sure to tug at heartstrings.

—Kate Bubacz, deputy photo director, BuzzFeed News

Angeleno-native artist Alex Prager knows how to create cinematic scenes fraught with tension. Quite often her subjects are women and the anxieties transferred to viewers are pulled from her own life, while fashioned in the LA-noir or lush and colorful melodramatic styling of Hollywood's most respected directors of the '40s and '50s. Silver Lake Drive, a show of her work, is currently on view at the Photographers' Gallery, London, and the accompanying book drops on Oct. 9 here in the US.
—Laura Geiser, photo editor, BuzzFeed News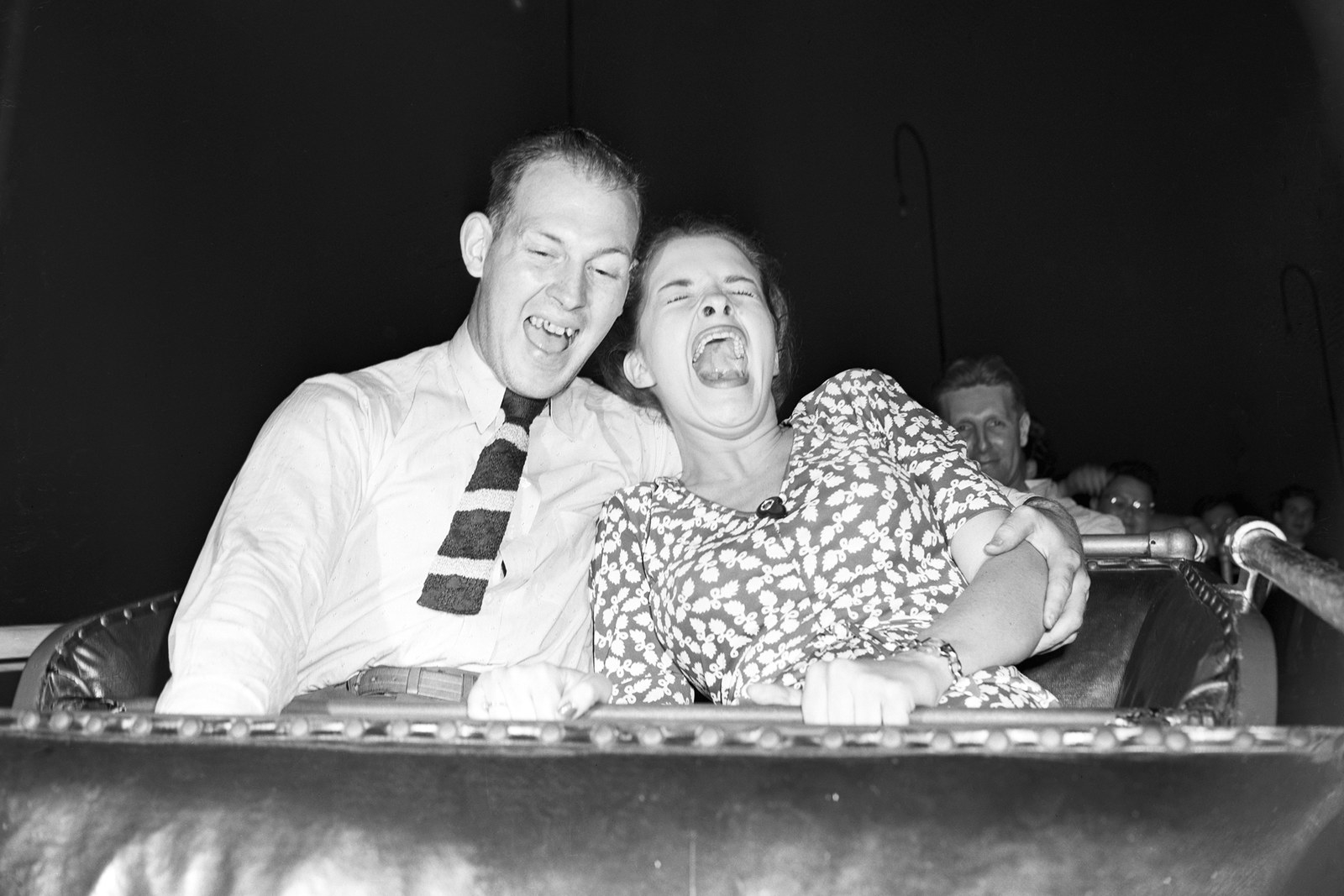 My favorite photo stories are the ones that draw parallels between past generations and today, when pictures made years ago might as well have been taken yesterday. In this fascinating read on the history of roller coaster photography, technology is in constant flux, both with the roller coasters themselves and the photography used to capture the fun. But there is one constant — the absolute joy, and terror, that roller coasters have brought generation after generation.
—Gabriel H. Sanchez, photo essay editor, BuzzFeed News

First off, the artistry in Oleg Tolstoy's series is so delicious, I'm quite sad we only get to see 12 photos in this piece. His brilliant use of neon lights reflecting on the windshields of the taxis is so striking, especially against the pensive expressions of the cab drivers. Secondly, his visual aesthetic evokes the mood Tolstoy tells us of in his story — that while these people may be silently (literally and figuratively) driving through Tokyo, they are great witnesses of the city streets, and, just as importantly, they are integral to the urban landscape.
—Anna Mendoza, photo editor, BuzzFeed Australia
The loss of bees on a global scale thrust their vital importance to human existence into our collective consciousness. Here, the New York Times Magazine examines their importance to one specific crop: almonds. Through photographer Ilona Szwarc's vibrantly gorgeous images of beekeepers with their millions of bees in the white-flowered almond groves of the central California valley, you can almost imagine you're observing life on another planet entirely.
—L.G.
There's nothing particularly bleak about the visual aspect of these photos, at least not in the traditional interpretation of doom and destruction, but the power in this piece isn't simply in what's physically manifested; it's more about what lies within the message of each frame. When every corner of your country is being swallowed by the ocean, there's very little choice left for your survival. The photos in this piece show what seems to be a relatively chill island life side-by-side with evidence of change, of people who at face value seem resigned to the inevitable, but are deeply aware of their reality and are making every effort to change their fate.
—A.M.
Shahidul Alam is only the latest journalist to be held on trumped-up charges, but his impact on the photo world in Asia cannot be overstated, and that makes his imprisonment all the more infuriating. A longtime advocate for diversity in the field and a fierce critic of the visual colonialism portrayed (consciously or not) by Western photographers, Alam has challenged his government, his viewers, and his students continuously and vigorously. This essay serves as a reminder of the power of stories, for good or for ill, and the high risks that many take to tell them.

—K.B.
Here are the most moving and breathtaking pictures from the past week.

—G.H.S.