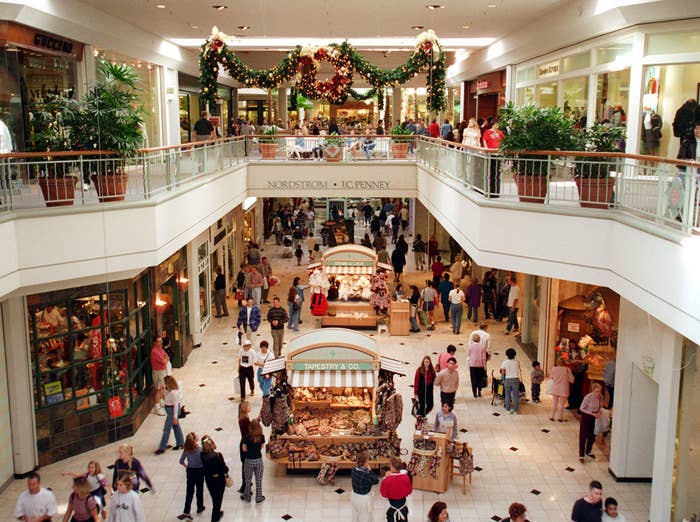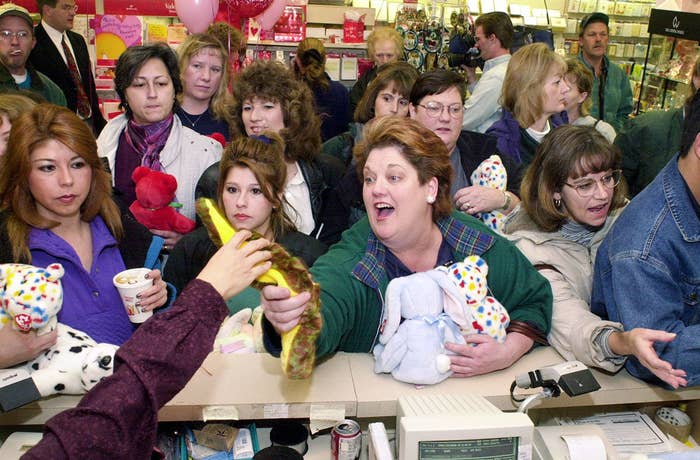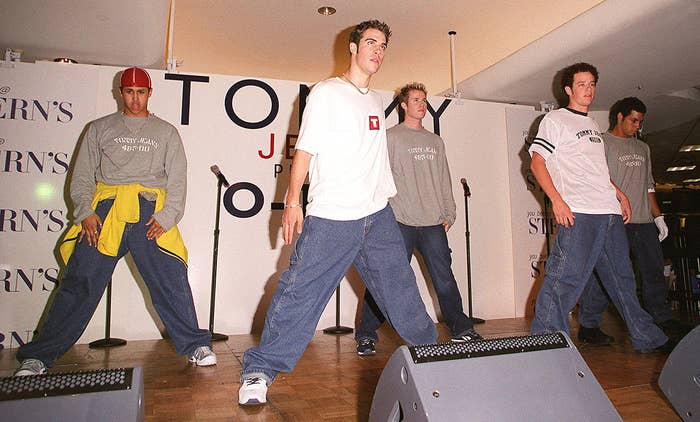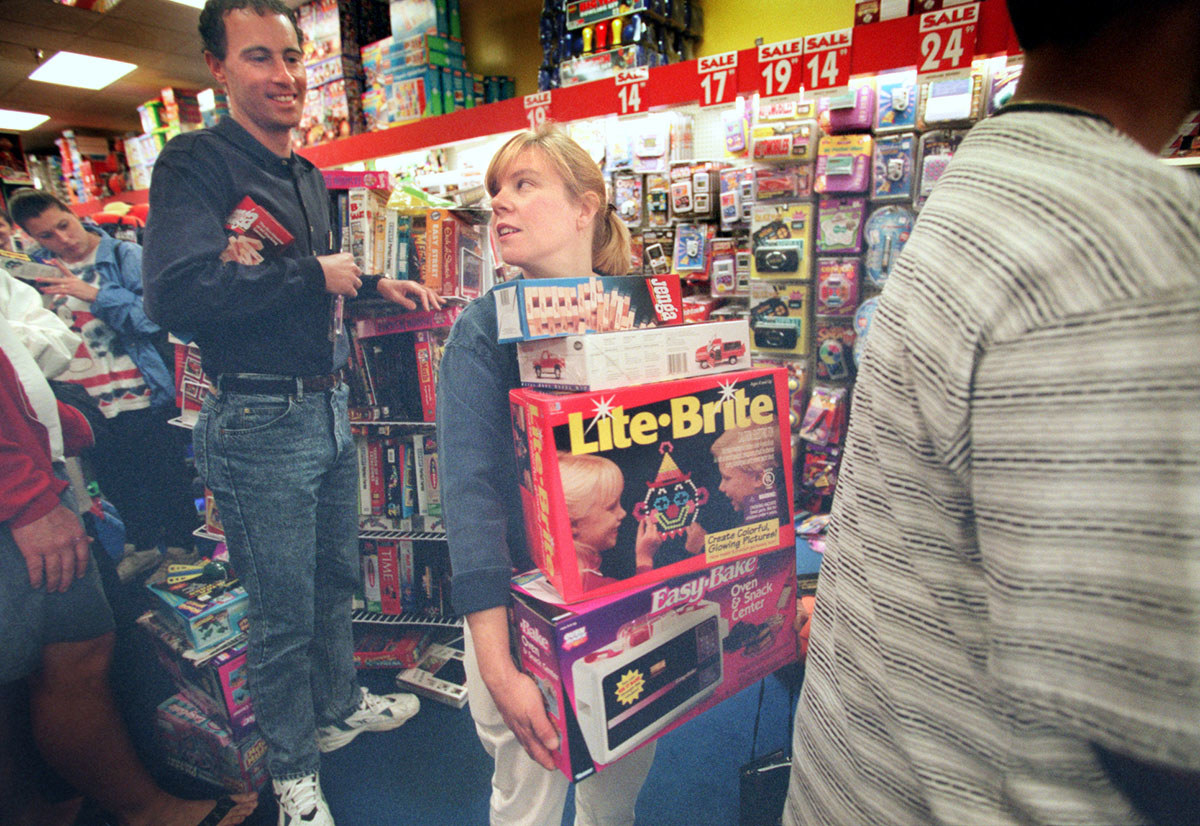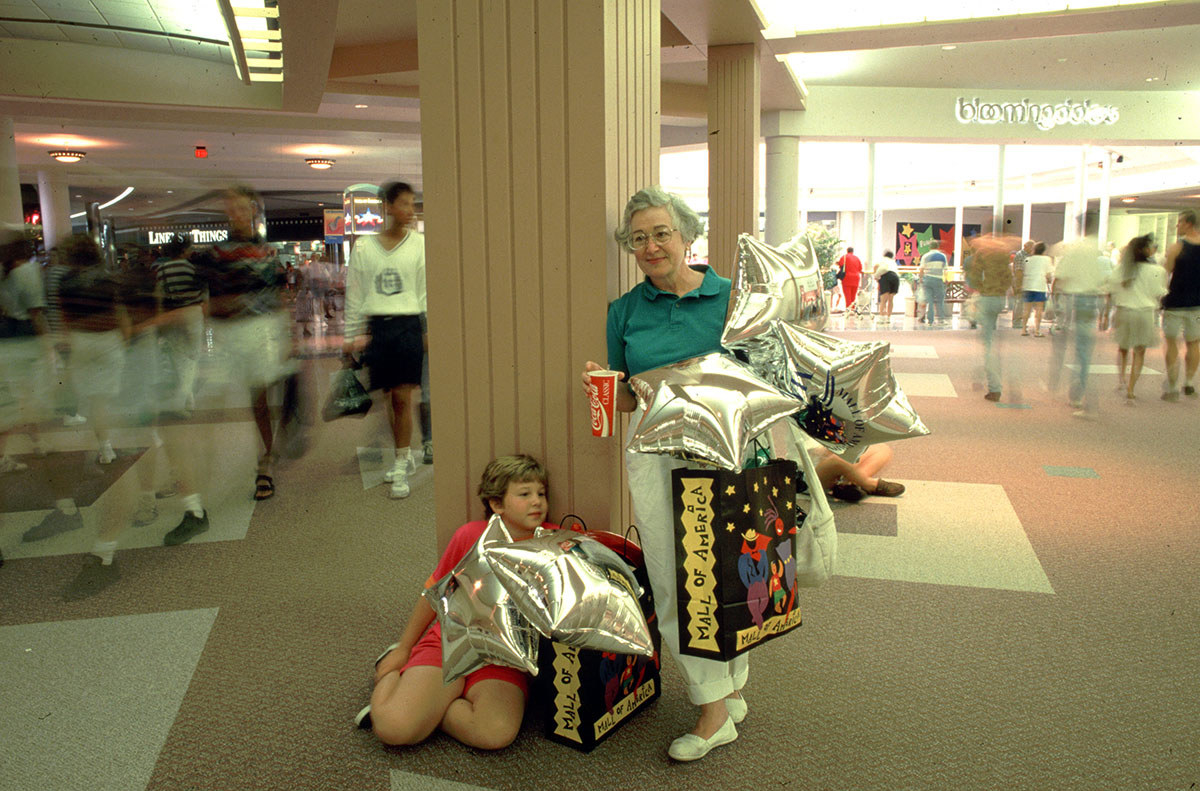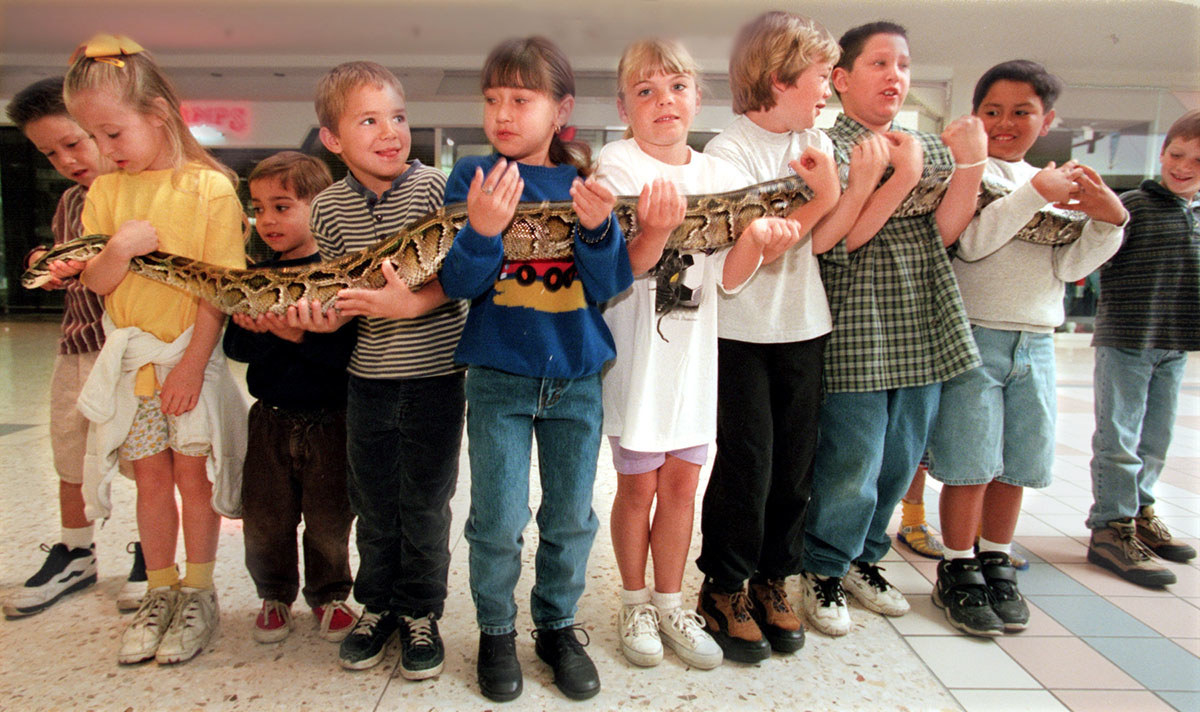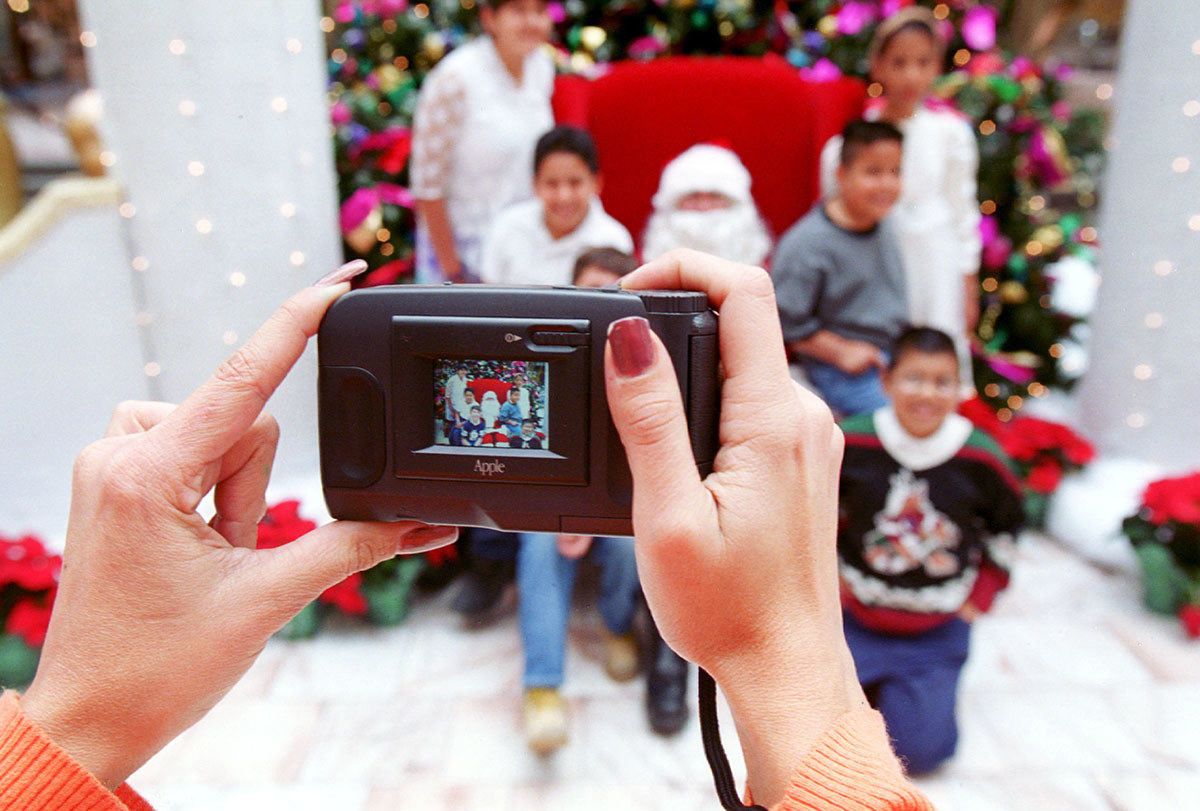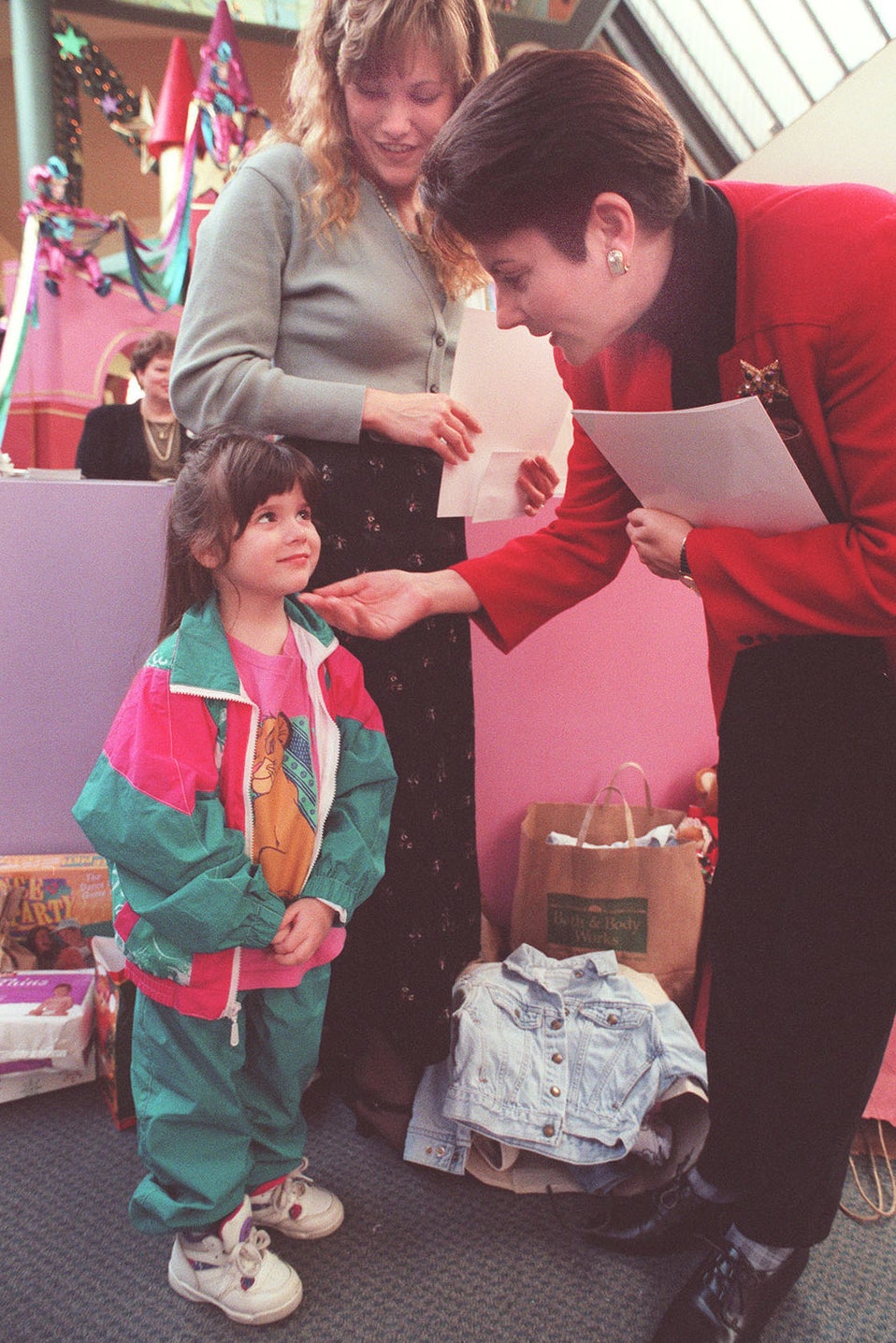 Left: A young girl and her mother set up a booth to receive donations of toys at the Lakewood Towne Center in Lakewood, Oregon, in December 1995. Right: A pair of twins sit on the lap of an Easter Bunny for a picture at The Oaks mall in Thousand Oaks, California, in April 1996.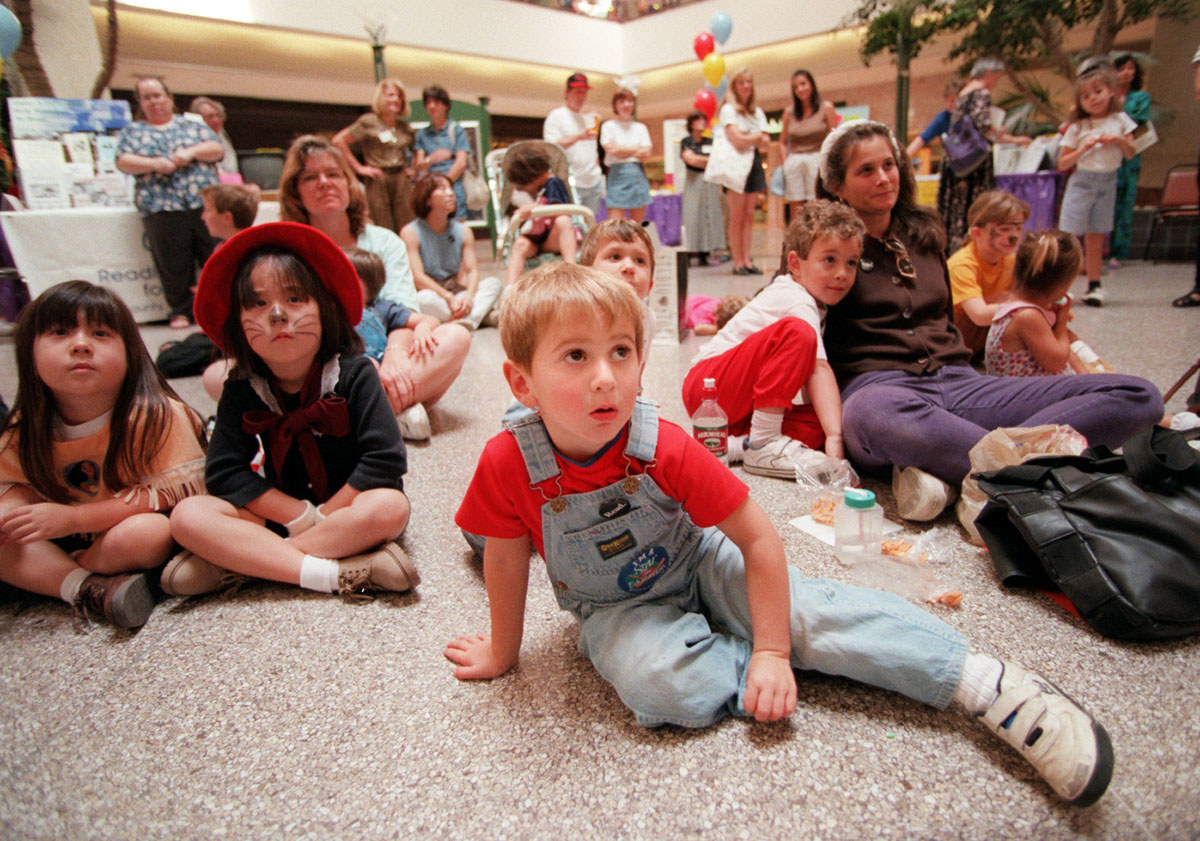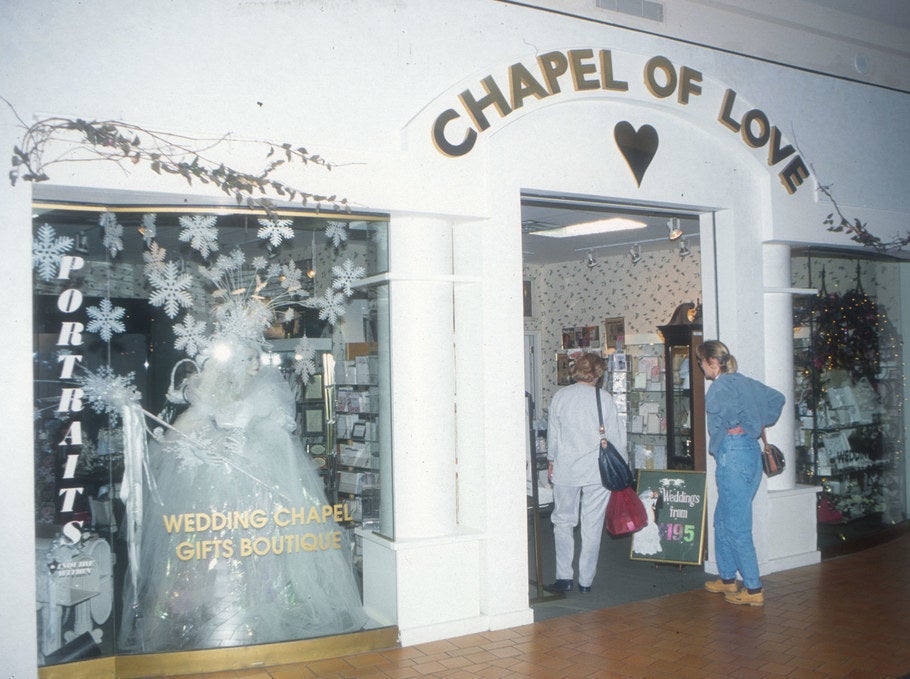 Left: Shoppers visit the Chapel of Love store inJune 1999, where they can buy dresses, tuxedos, rings, and and even tie the knot in the Mall of America in in Minneapolis, Minnesota. Right: A couple gets married at Chapel of Love's wedding chapel in June 1999.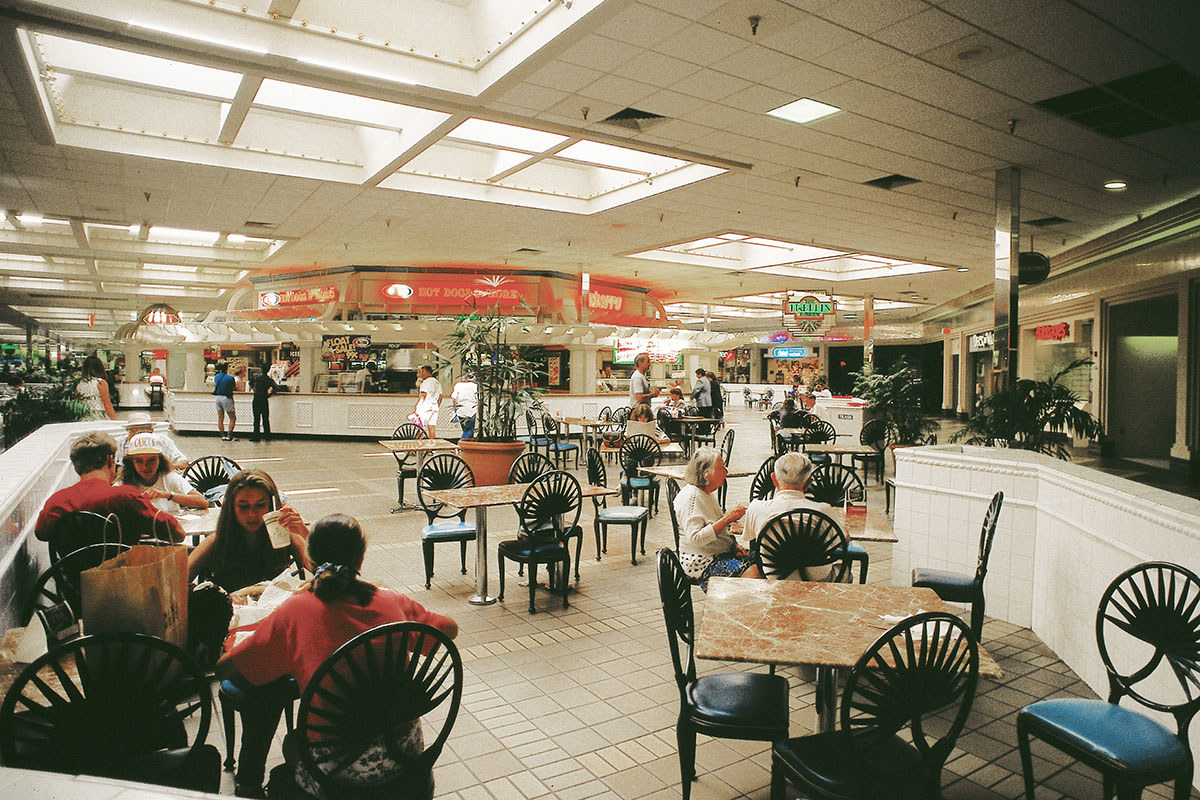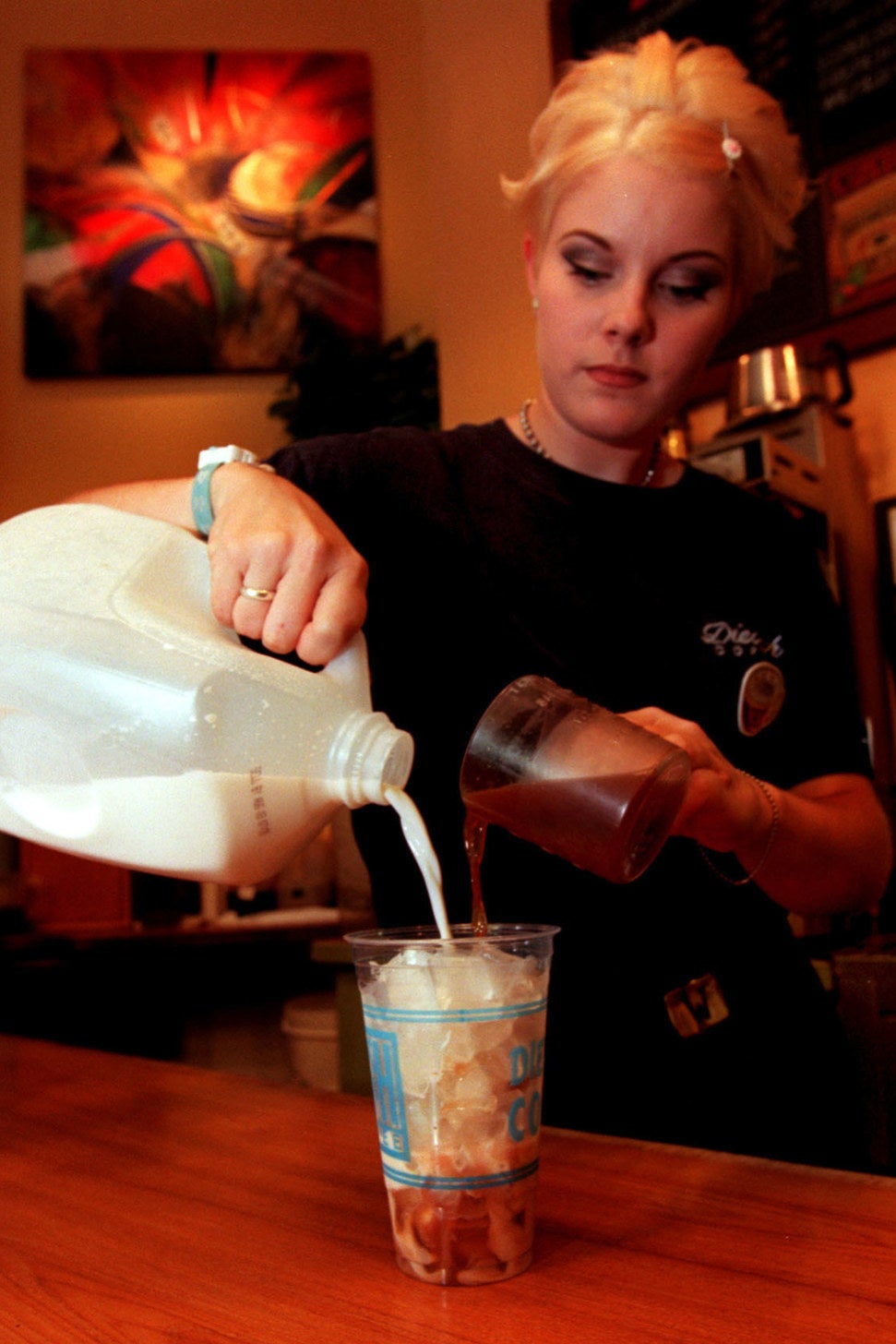 Left: A barista pours milk and chai tea over ice to create an iced chai tea latte at Diedrich Coffee at South Coast Plaza of Costa Mesa, California, in 1998. Right: A woman takes a break from shopping at the San Buenaventura Center in 1995.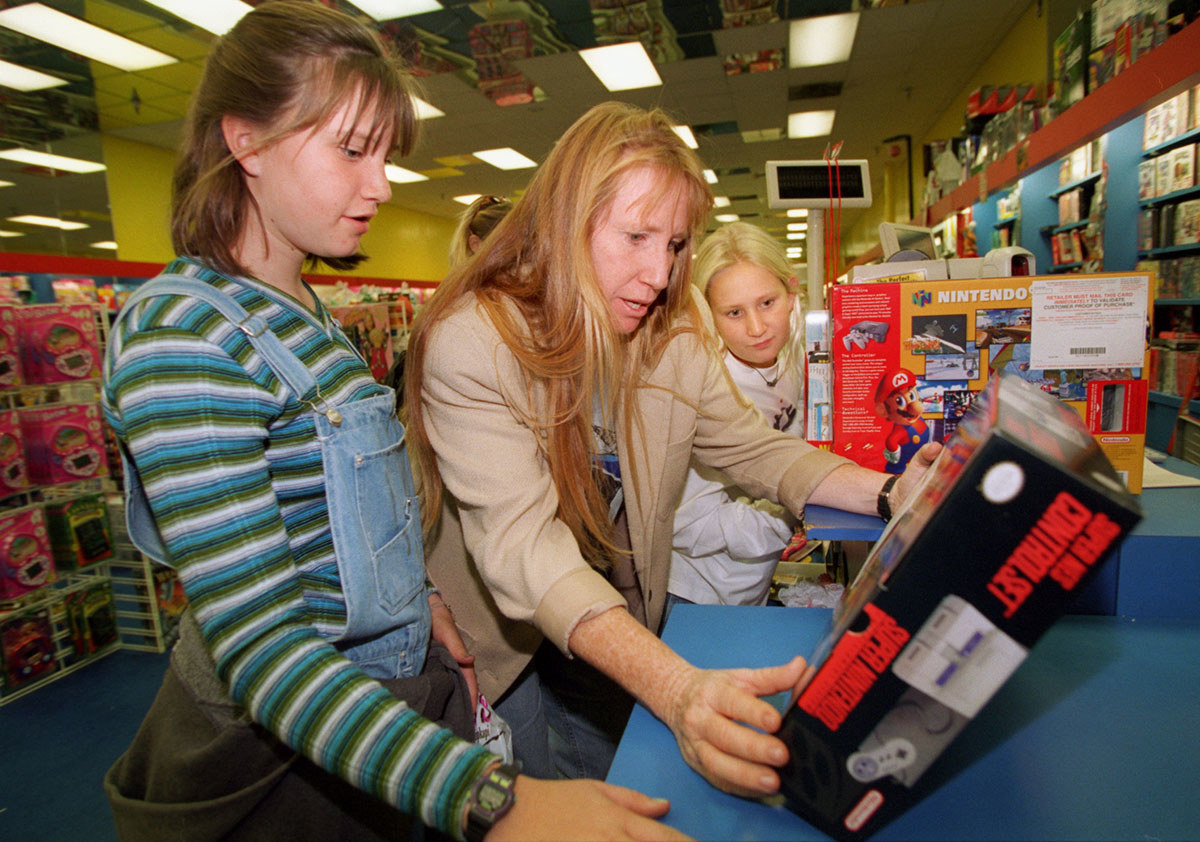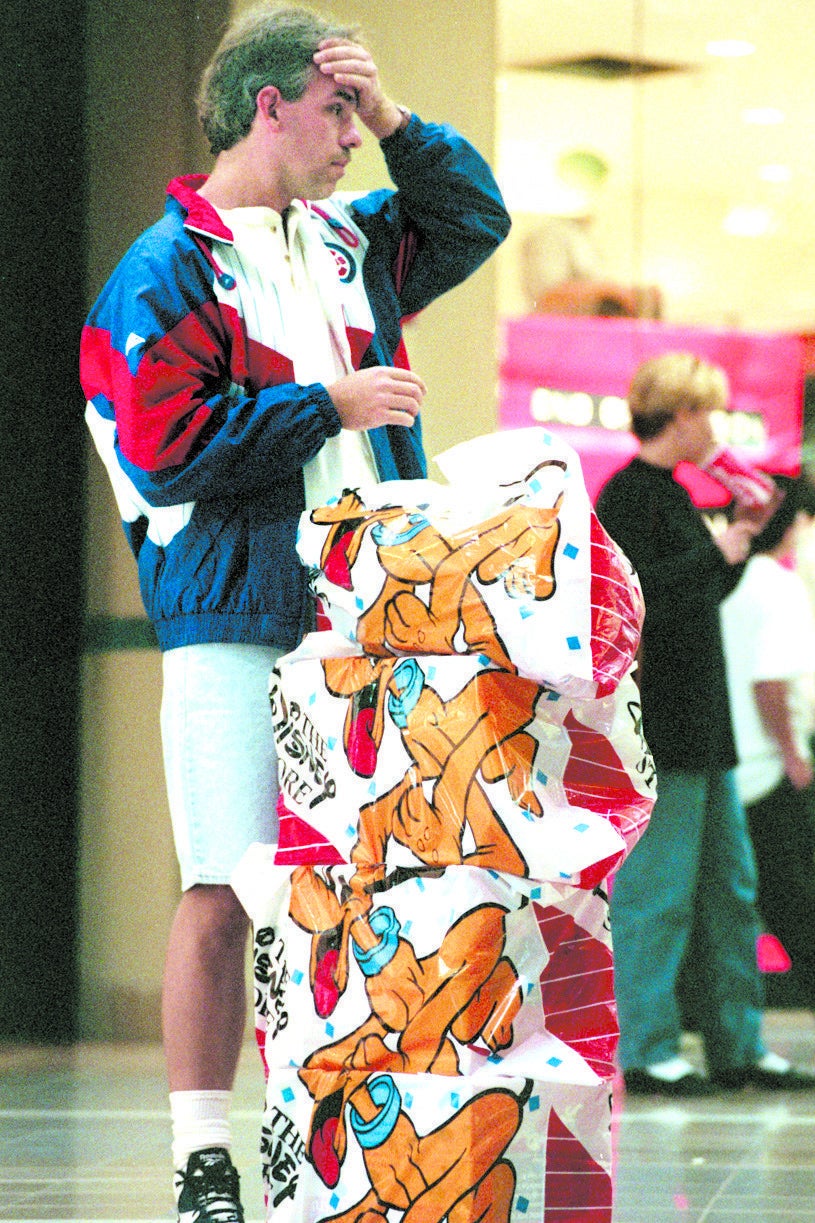 Left: A man wipes his brow while waiting for his wife and kids at the Laguna Hills Mall during December 1996. Right: In this June 1999 picture, the Lego Imagination Center at the Mall of America, which is 6,000 square feet on four stories, offers free play areas for children as well as adults.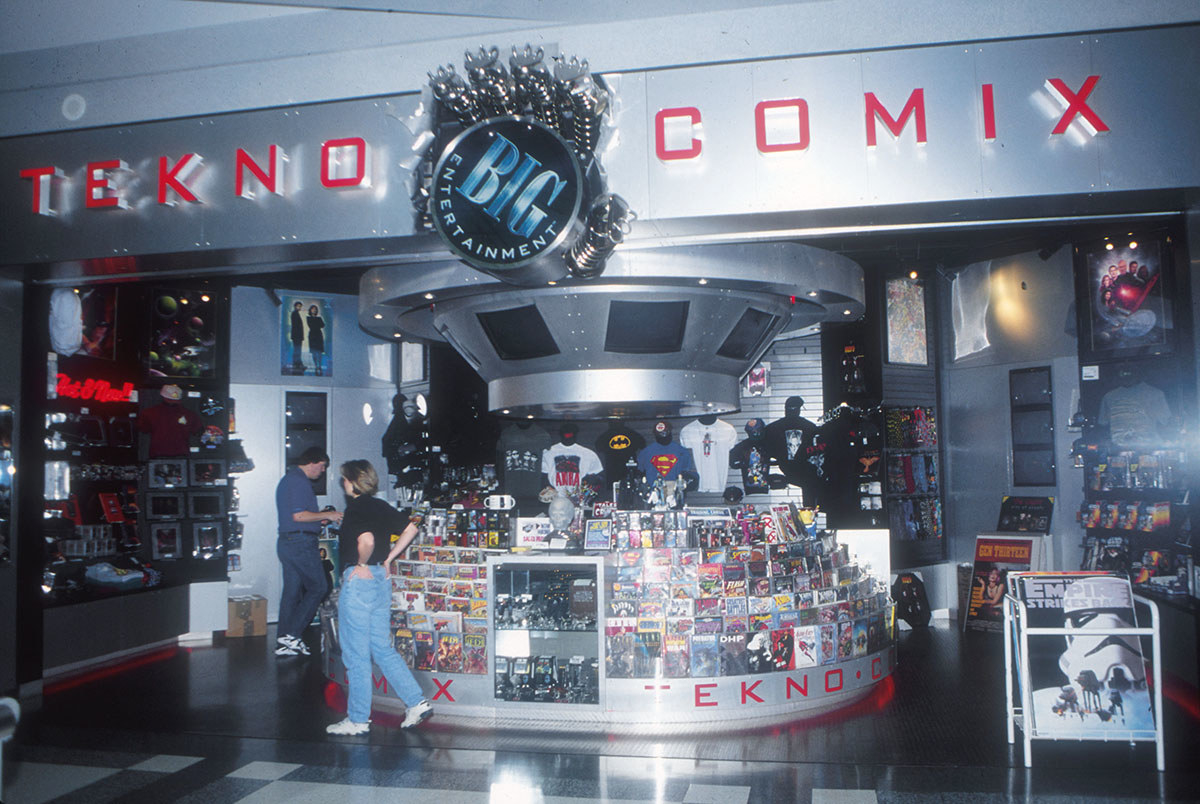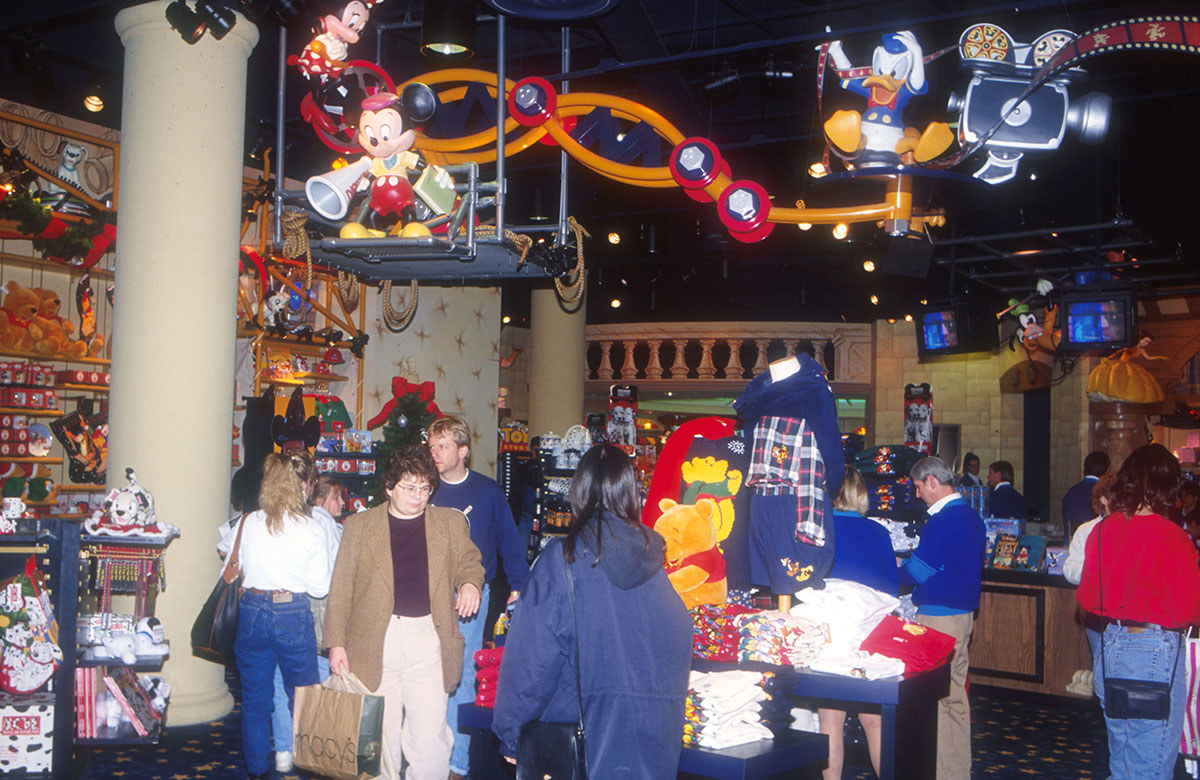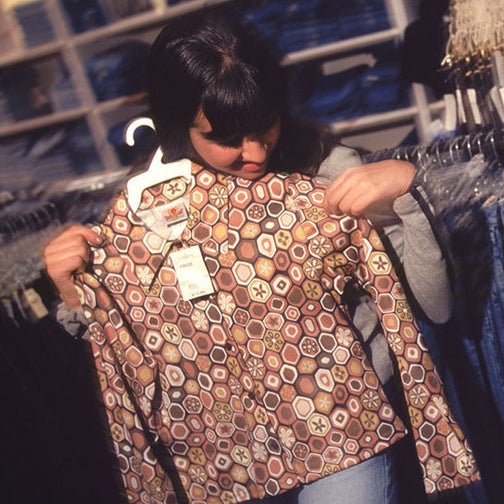 Teenage girls shop for clothing at JC Penney and Bloomingdales department stores at the Roosevelt Field Mall in Garden City, New York, in January 1997.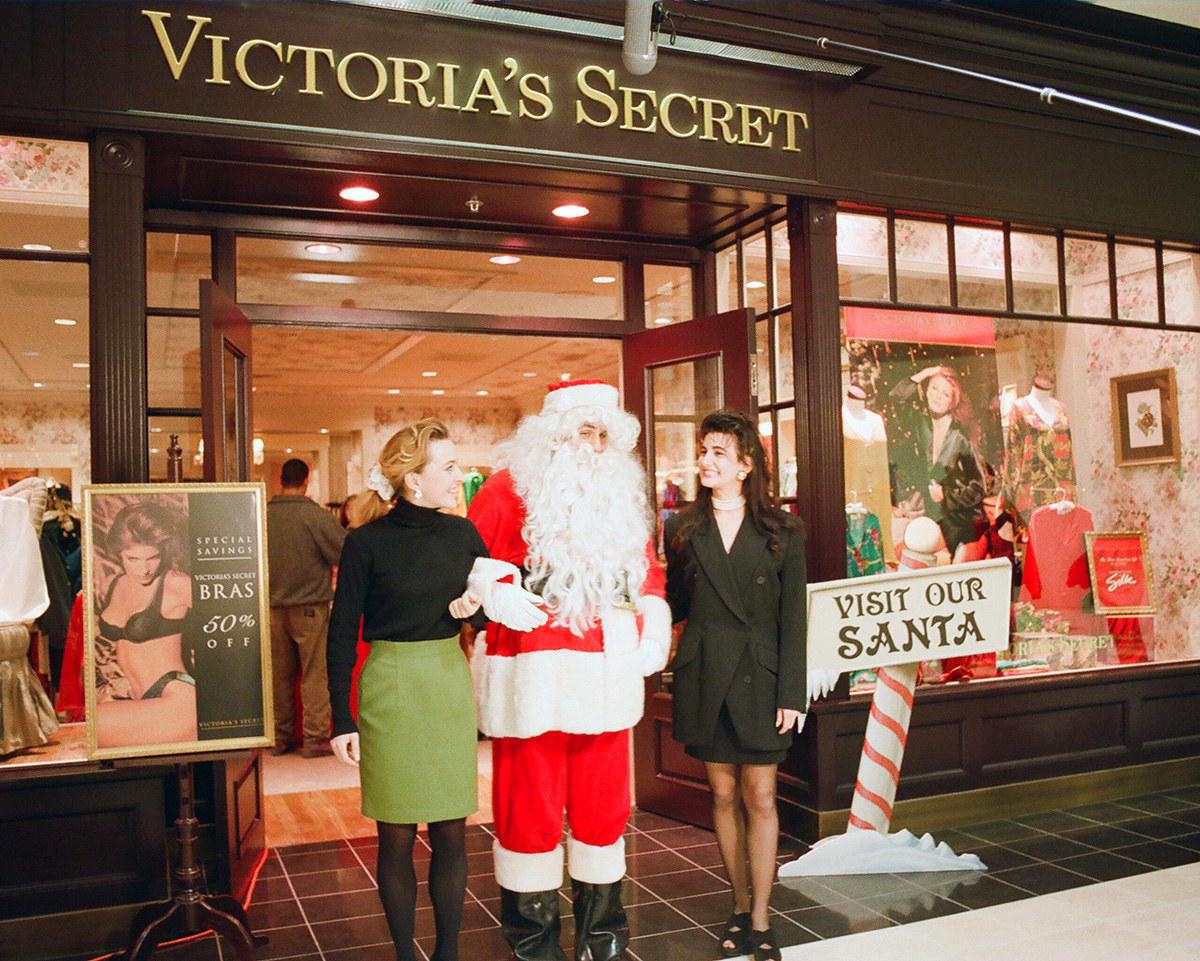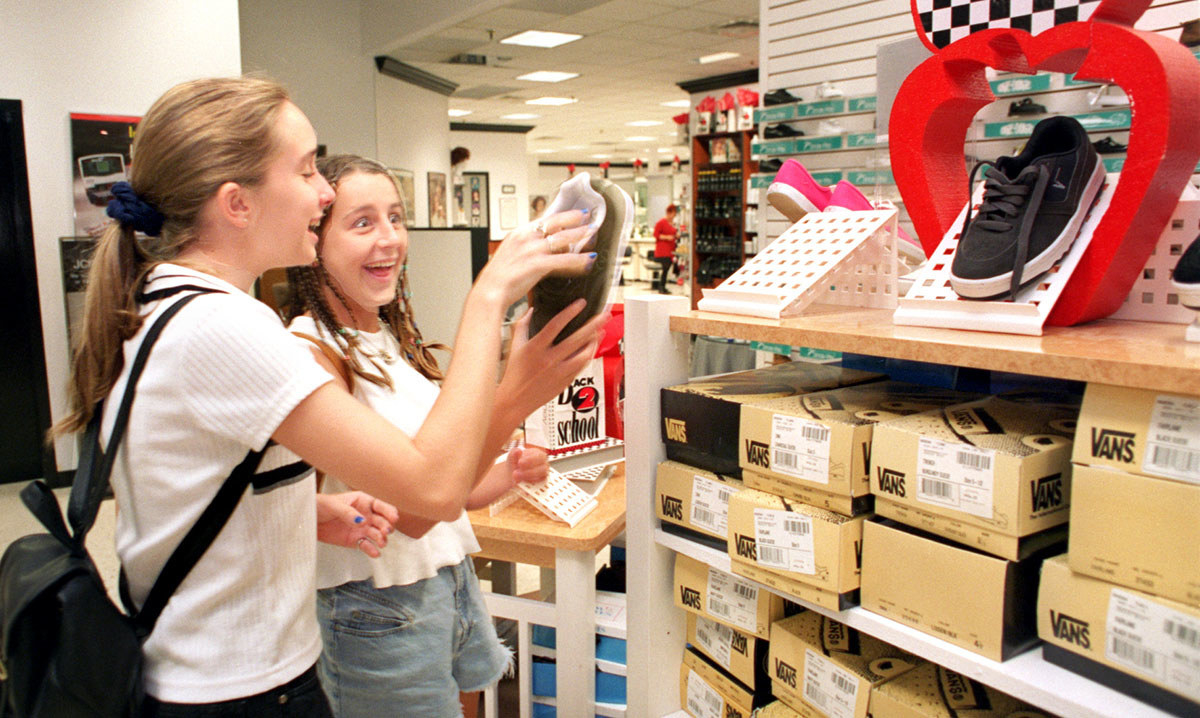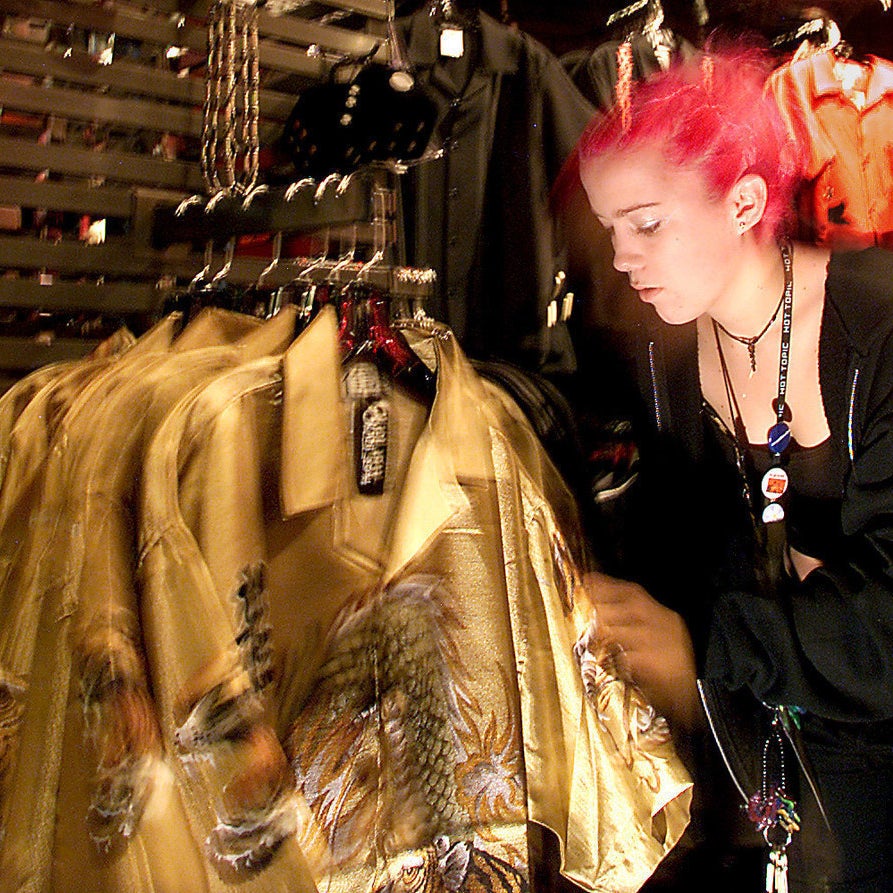 Left: An employee of the Hot Topic store in Laguna Hills Mall straightens some men's lounge shirts and other accessories in 1999. Right: A sign advertises the Royal Hawaiian Shooting Club at a mall in Honolulu, Hawaii, during February 1994.