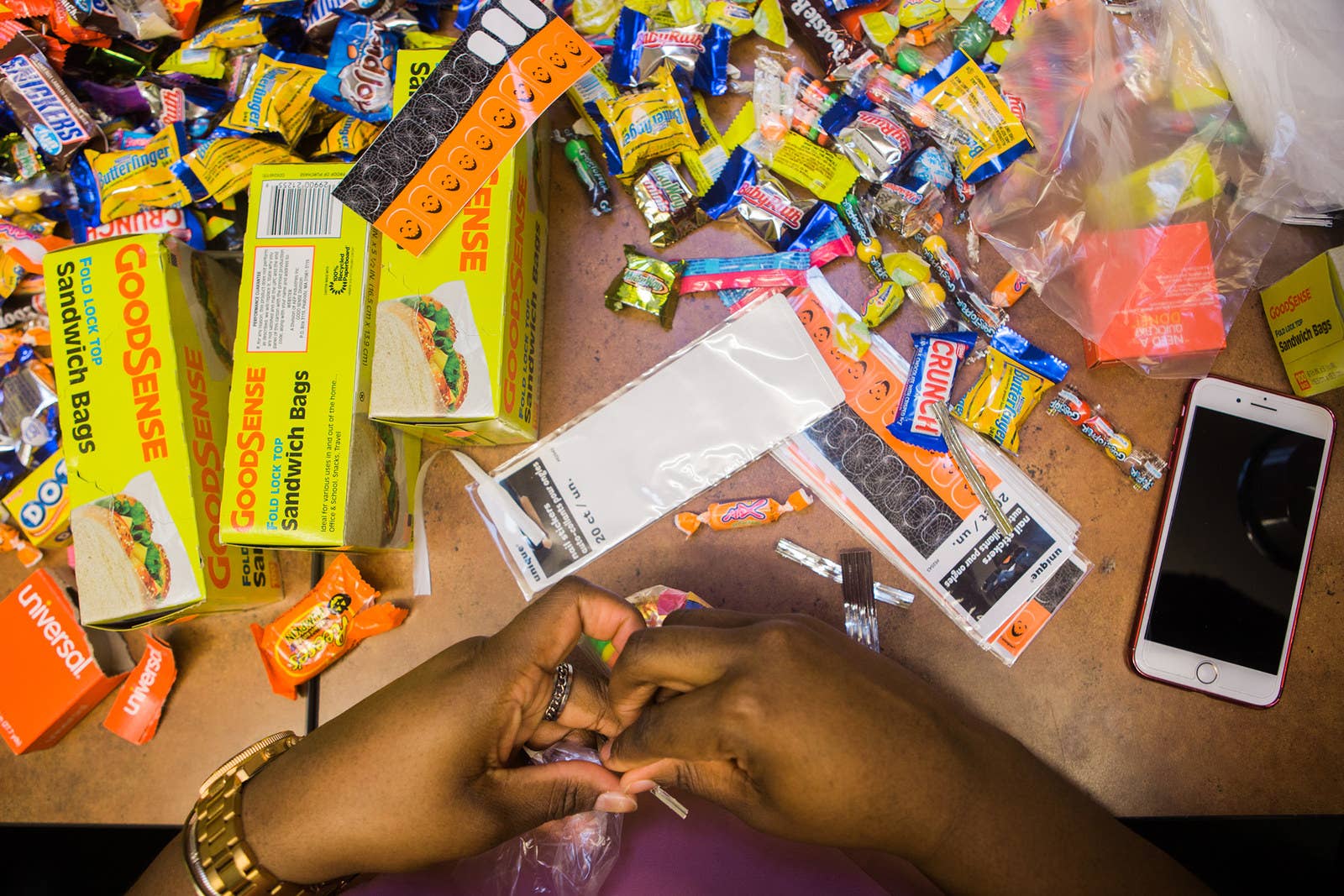 In Harlem, New York, a rehabilitation program aimed at assimilating former inmates into society has found a unique (and spooky) way to help bridge the gap between incarceration and the community. For the last 15 years, the Fortune Academy has hosted a haunted house to ensure that not only its residents feel comfortable outside of prison, but that the community of Harlem feels safe living among the formerly incarcerated.
New York–based photographer Gabriela Bhaskar was there this Halloween to document the event and show firsthand what it's like to enter a haunted house organized by former inmates. Here, Bhaskar speaks to BuzzFeed News about the program and what it means for its residents.
These pictures reveal how inclusive community-building and adequate resources can positively impact formerly incarcerated people's reestablishment into society and the community at large.
While working on a long-term story about access to housing for women post-incarceration, the haunted house was something someone mentioned in passing that really exemplified a lot of things I have been reporting. To me, it shows how a feeling of inclusion really builds safe, secure communities.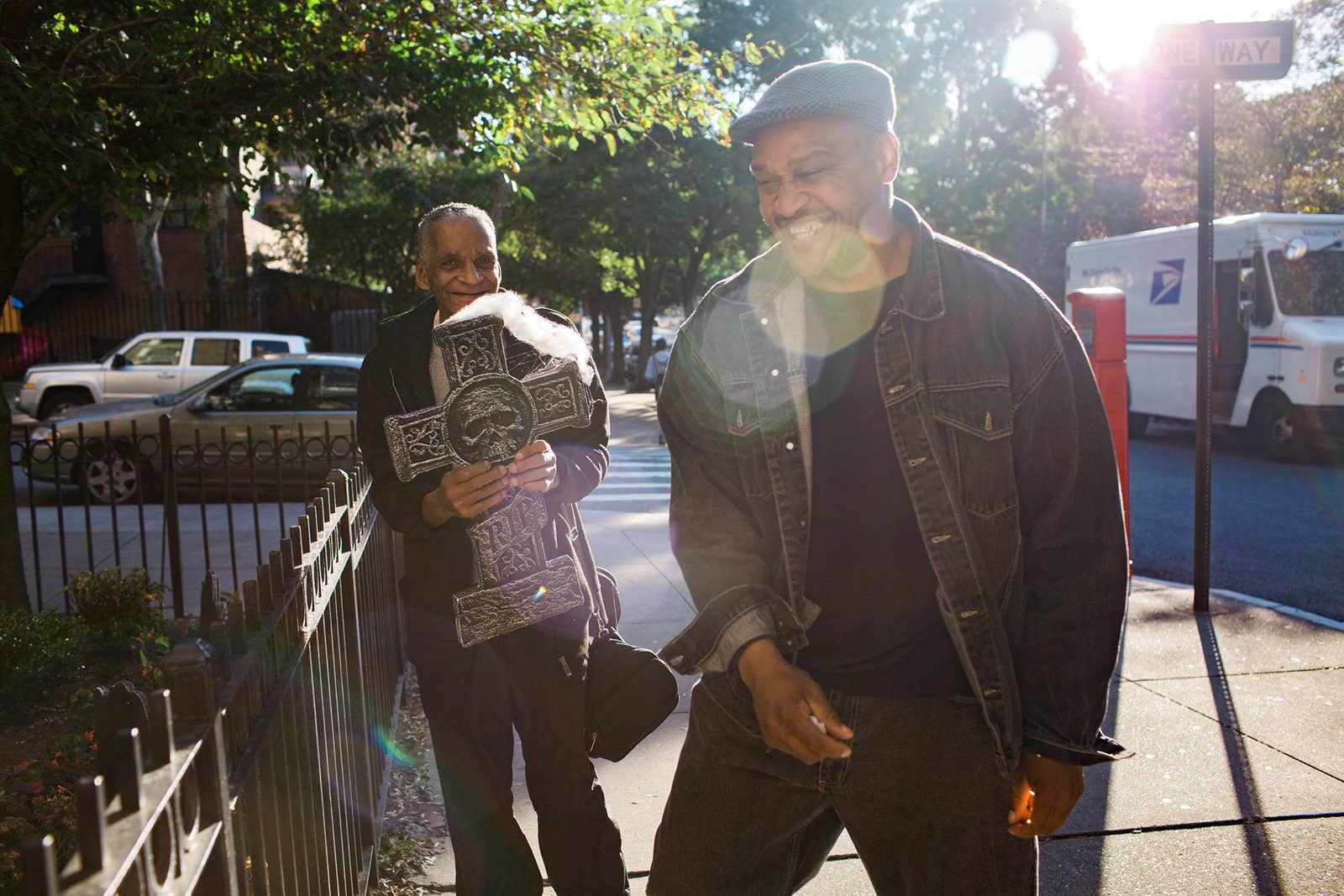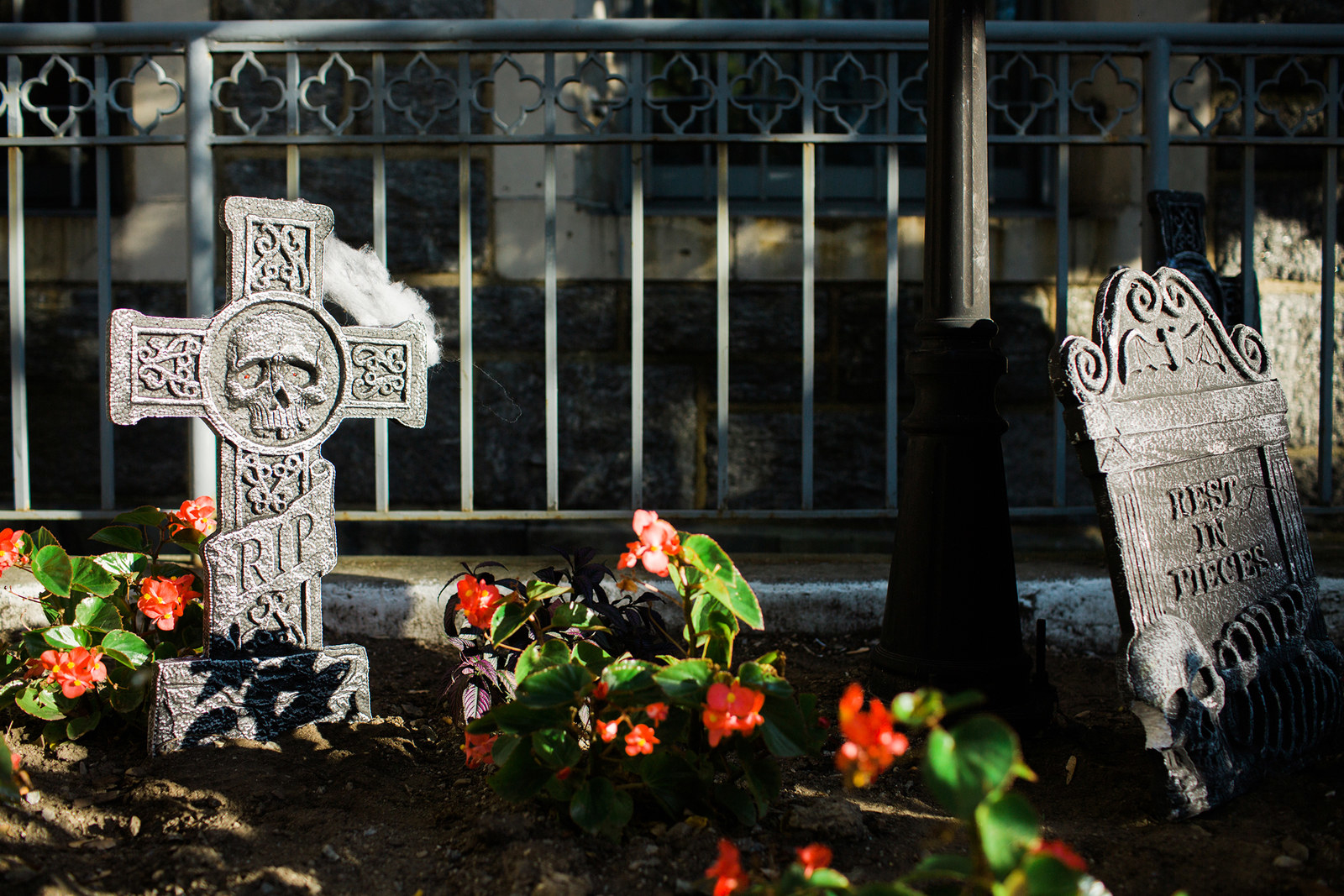 The Fortune Academy, a nonprofit halfway house, opened in 2002 and is home to 60 formerly incarcerated people, providing a safe, secure, and permanent housing option with supportive programs to reestablish its residents into society. But before the organization was allowed to open, it was met with opposition from existing neighbors who worried about living in proximity to people they saw as criminals. In response, the Fortune Society has worked to ensure that nearby residents feel safe and secure in the neighborhood.
One of these efforts is the yearly haunted house they host that puts candy into the hands of more than a thousand children. Not only has Fortune Academy proven to neighbors that its residents can be trusted, this has also been an opportunity for its tenants who were recently released. Patricia Howard, who was just released from Taconic State Prison in September, says she feels connected to a community, instead of shunned. This positive relationship, she and other residents have said, is vital to their assimilation.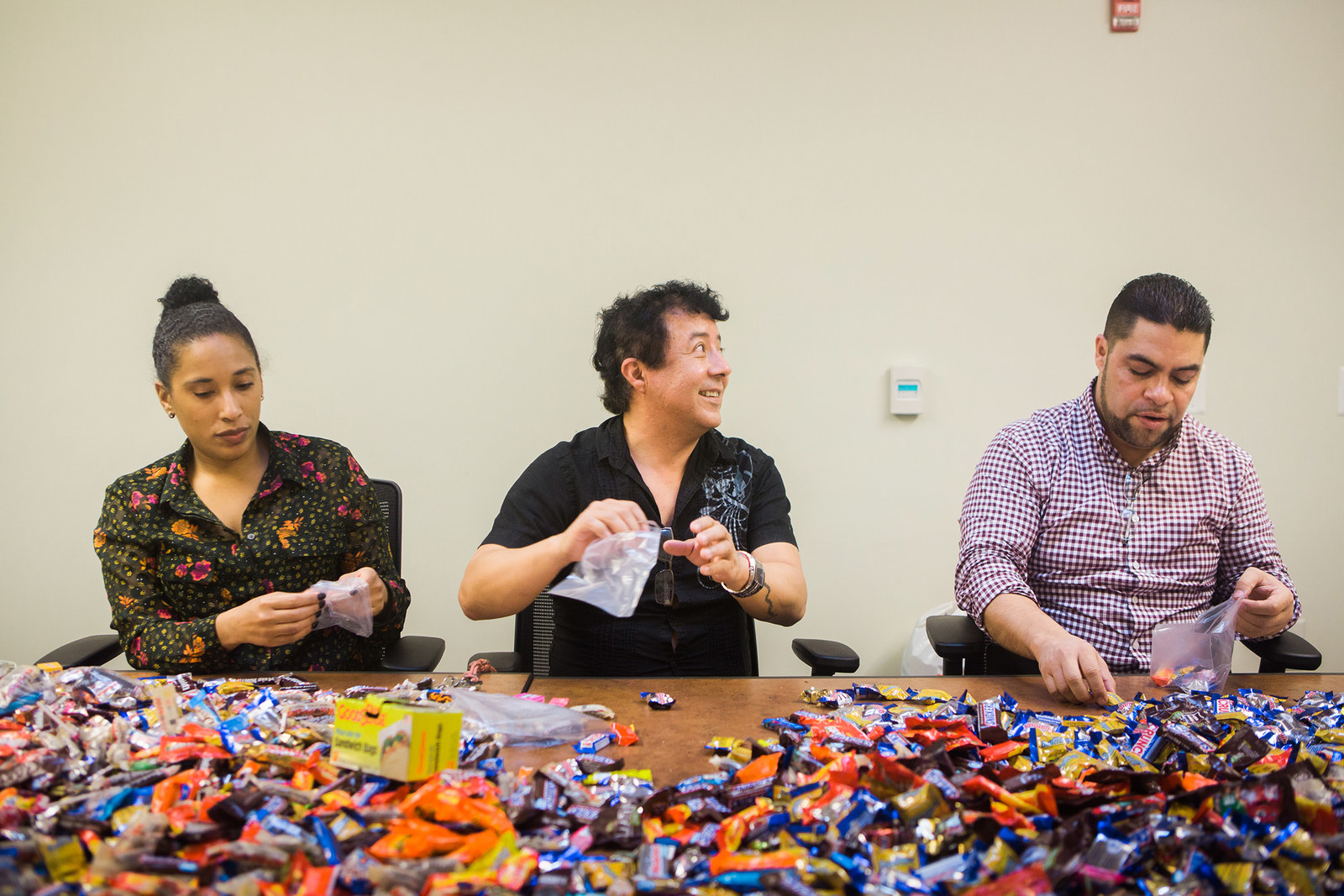 In years past, between 1,100 and 1,200 kids have come to visit the Haunted House on Halloween. I was surprised at how many people attend this event! The home's residents are often demonized and feared, but somehow the Fortune Academy, or "the Castle" as it's fondly called, has built solid and trusting relationships with its neighbors.

The road can be long for many of the formerly incarcerated, and it can have bumps along the way. Many of the residents I've met ultimately want to lead productive lives and feel fulfilled but they don't have the resources to do it alone. I hope people will realize that these are people first, that being incarcerated is a demoralizing and isolating experience, and that with adequate support, reentry and rehabilitation are much more successful, impactful, and beneficial to our whole community.