A Powerful New Memorial For Lynching Victims Just Opened In Alabama
"For those abandoned by the rule of law. We will remember."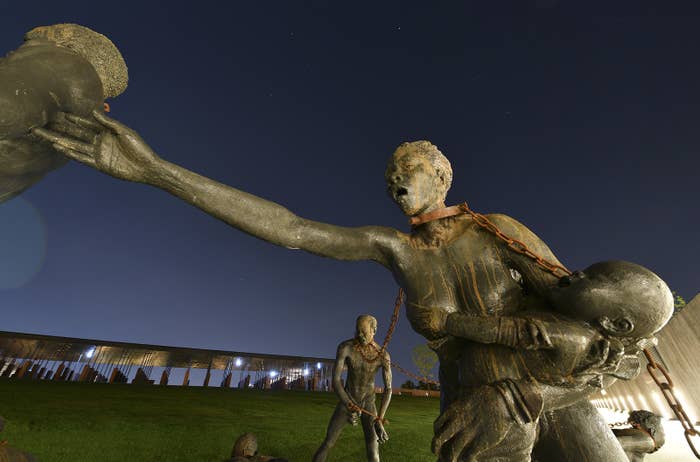 On Thursday, the National Memorial for Peace and Justice and the Legacy Museum in Montgomery, Alabama, opened their doors to honor the thousands of lives lost to lynchings in the US.
The memorial is a powerful reminder of the centuries of violence and racial inequality throughout US history, while offering a place of solace to reflect upon those who have lost their lives because of the color of their skin. Inscribed into 800 steel monuments which hang from the memorial's ceiling are the names and places of each act of violence, while a display of glass jars containing soil from these sites offers a tangible reminder of the humanity behind each inscribed name.
Here's a look inside the National Memorial for Peace and Justice: