This group of skiers in 1947, kicking back in the winter sun on a beautiful day at Idaho's Sun Valley ski resort.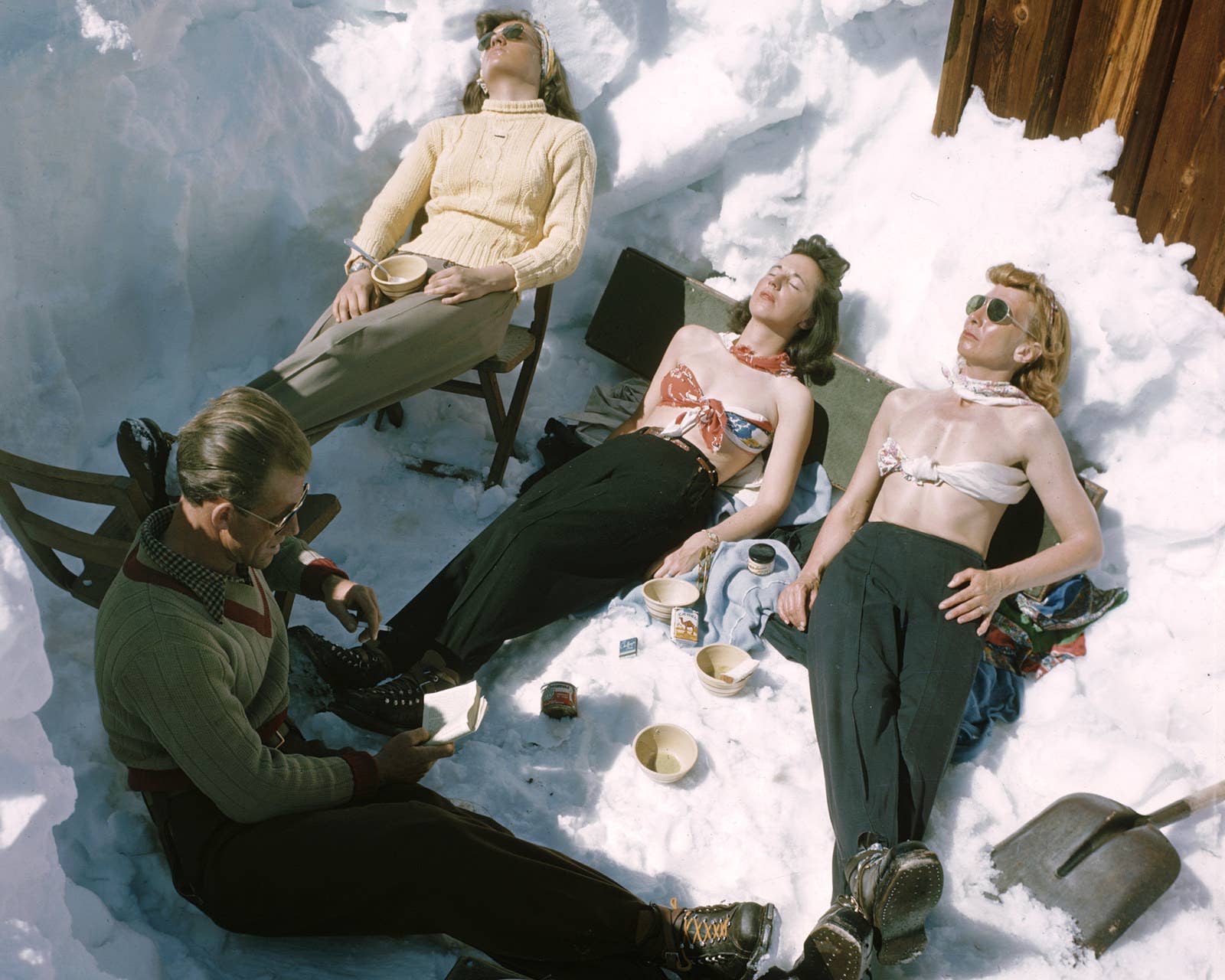 And here's a trio of nuns in Wichita, Kansas, who are just as excited about the first snowfall of 1962 as the kiddos are!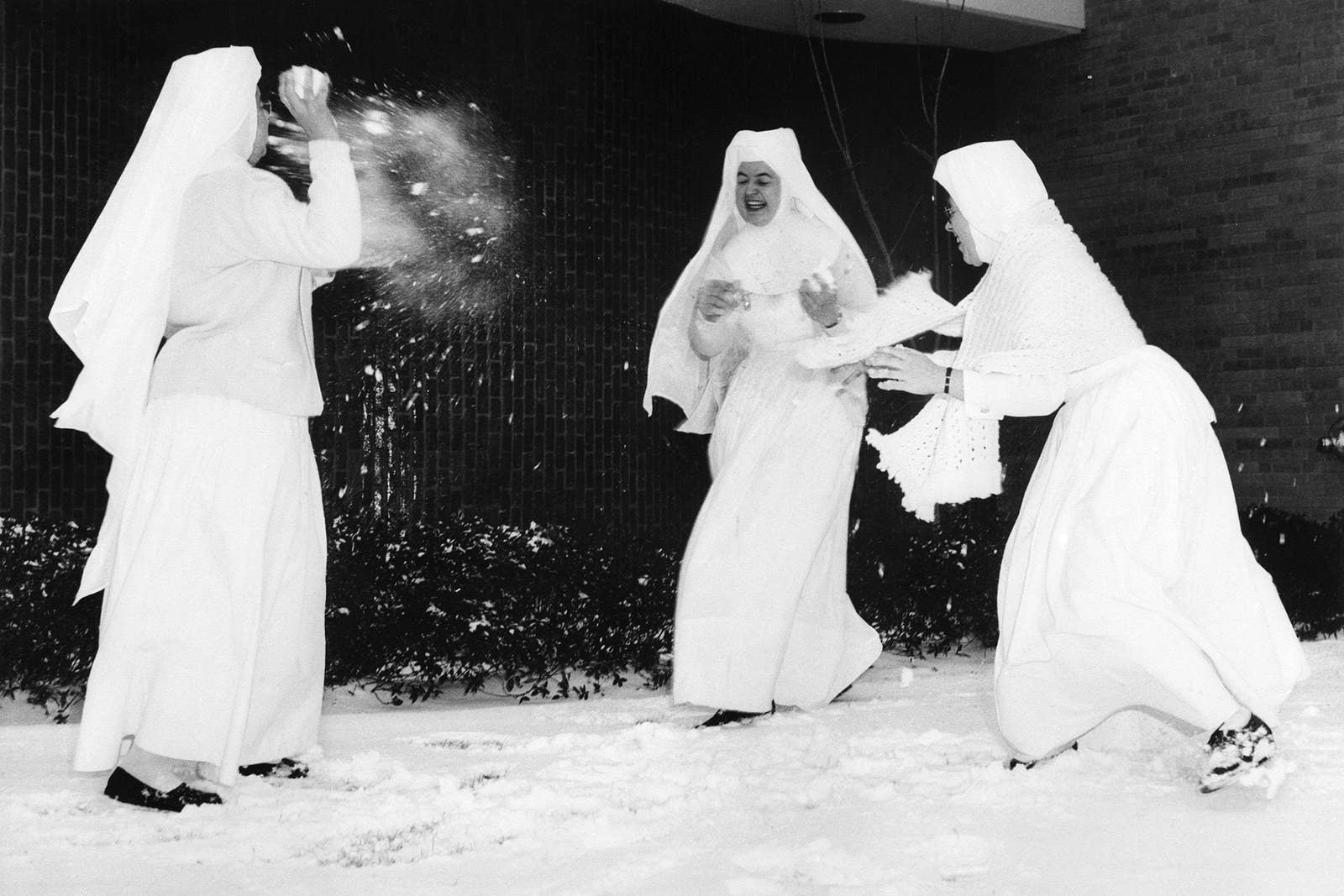 There's this Chicago police officer about to receive a cold greeting from the neighborhood rascals in 1959.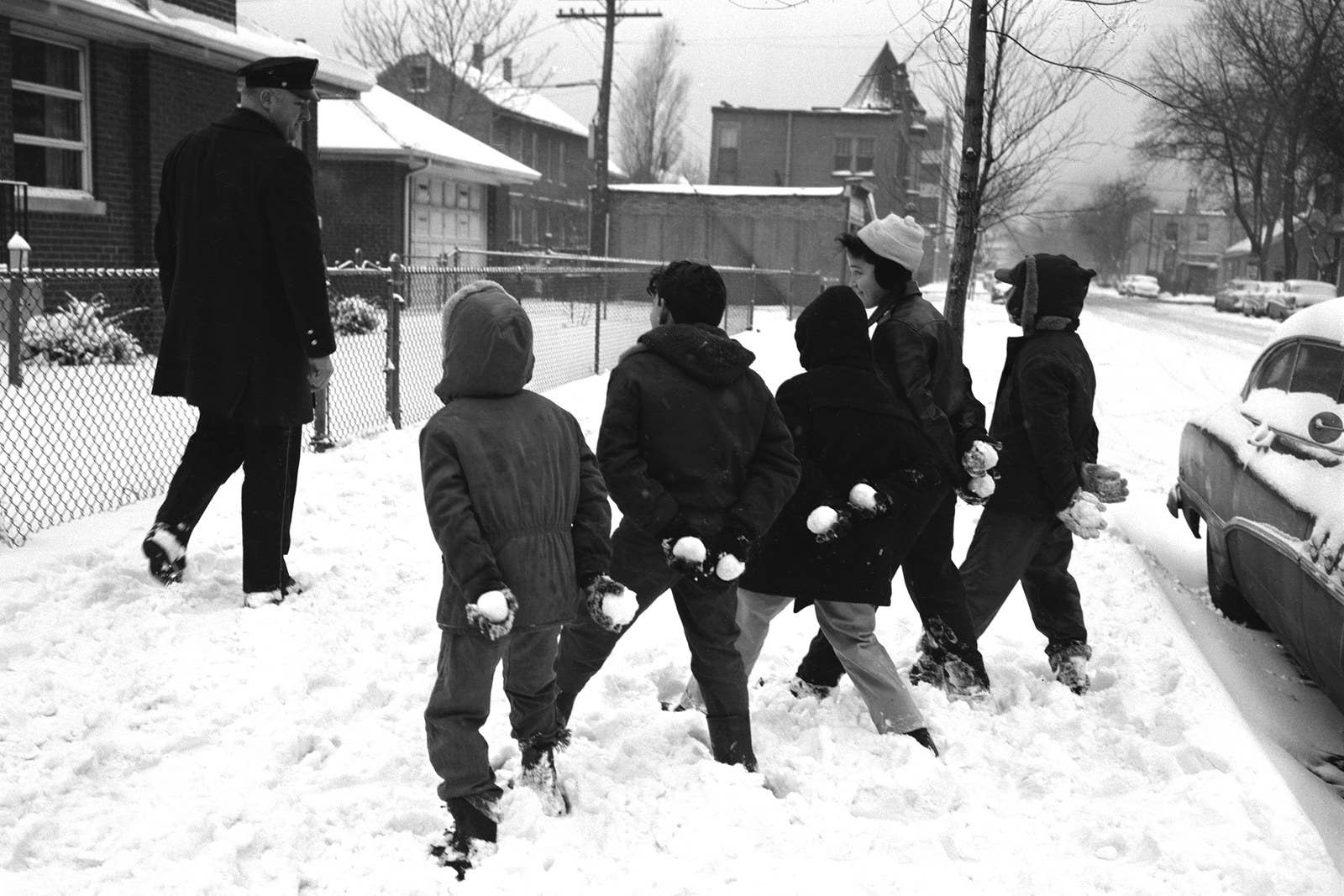 Here's a perfect portrait of a snowball impact caught on film in 1902!
And this poor girl who was just a little slow to the draw in 1954.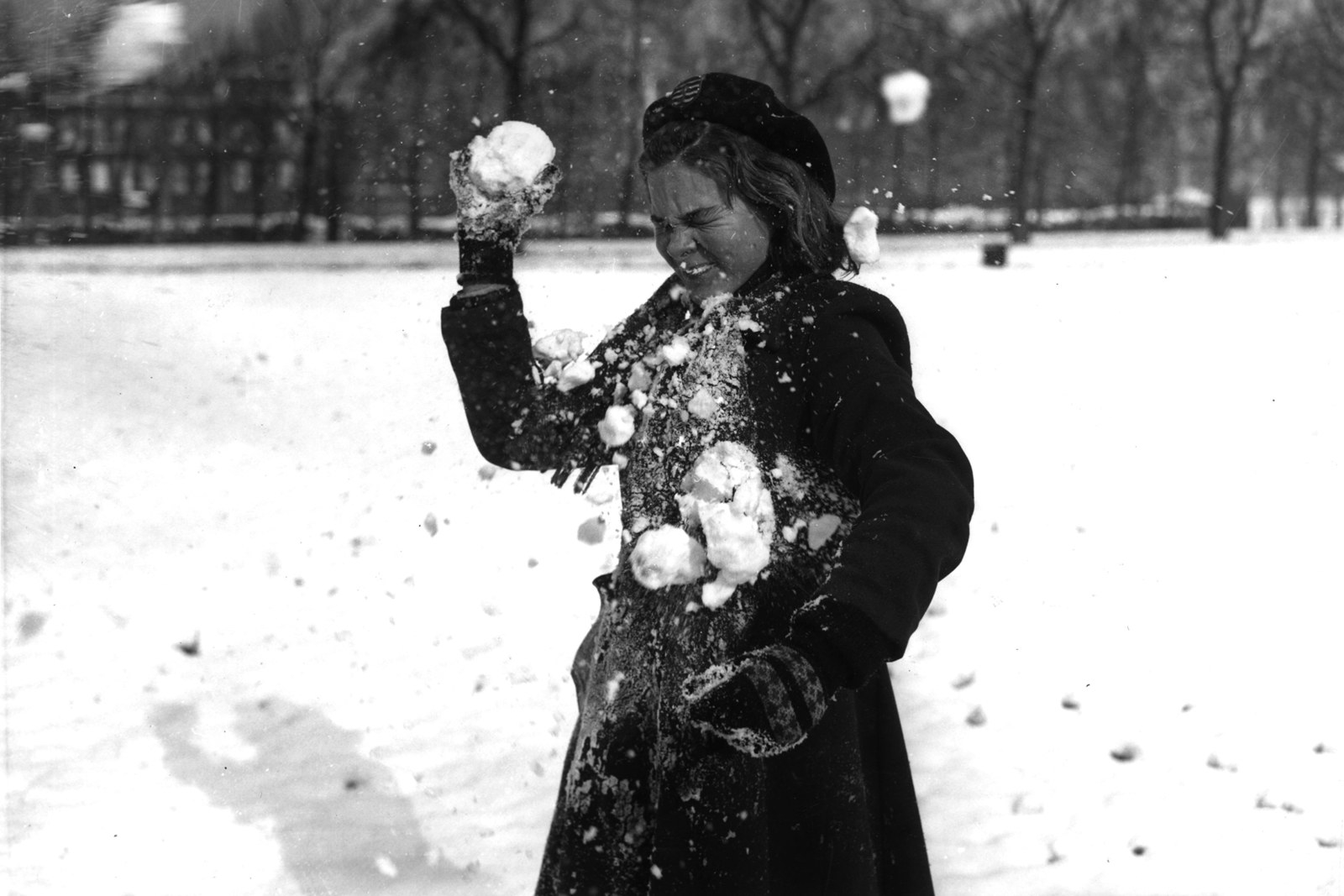 Here's a candid moment of the Beatles enjoying some winter sports during the filming of Help! in 1965.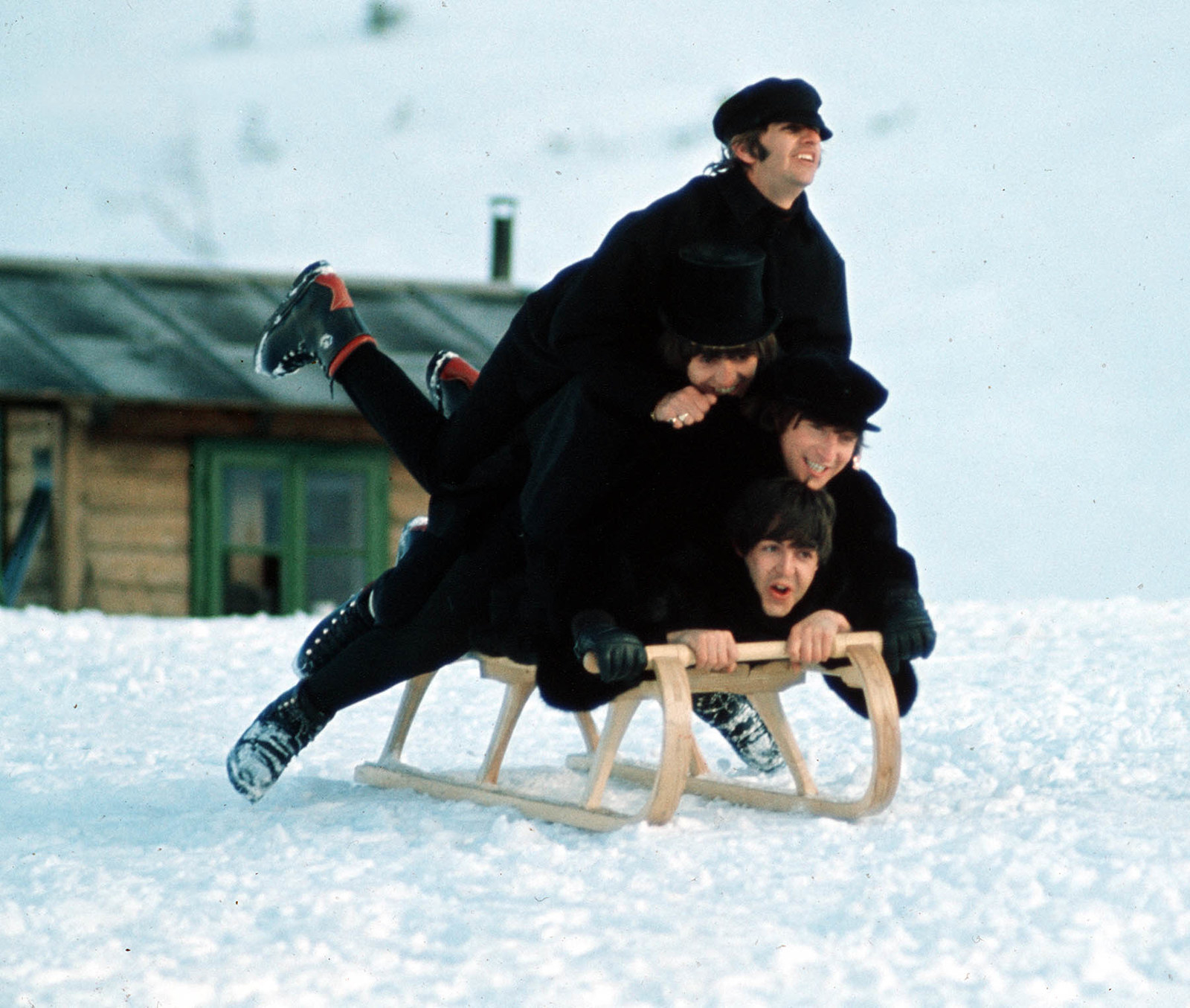 And Tina Turner chilling with Frosty the Snowman, circa 1980.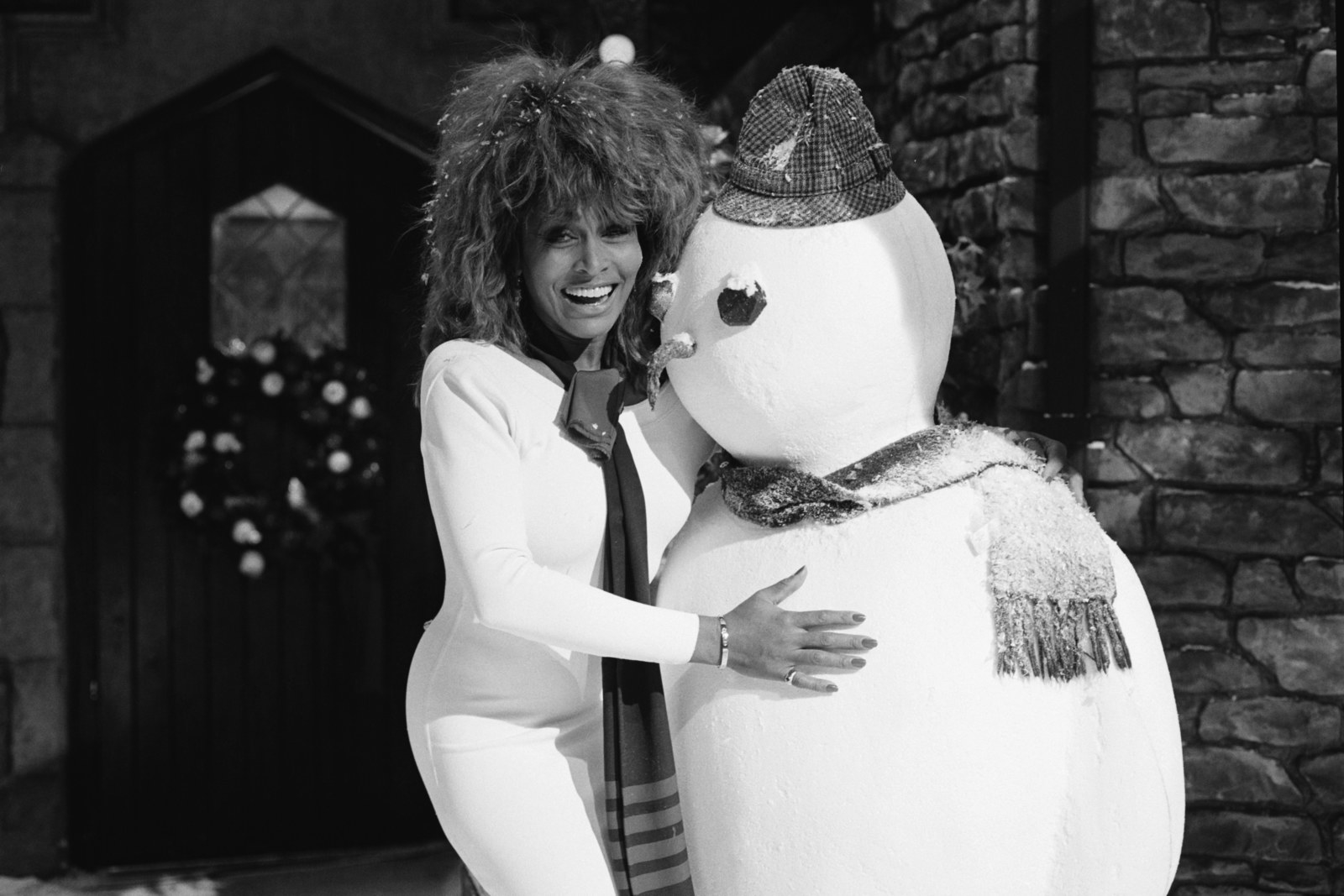 Then there's Jackie Robinson's sad snowman who apparently didn't make the team in 1950.
Can you believe that in 1987, David Bowie had a winter-themed cake for his 40th birthday?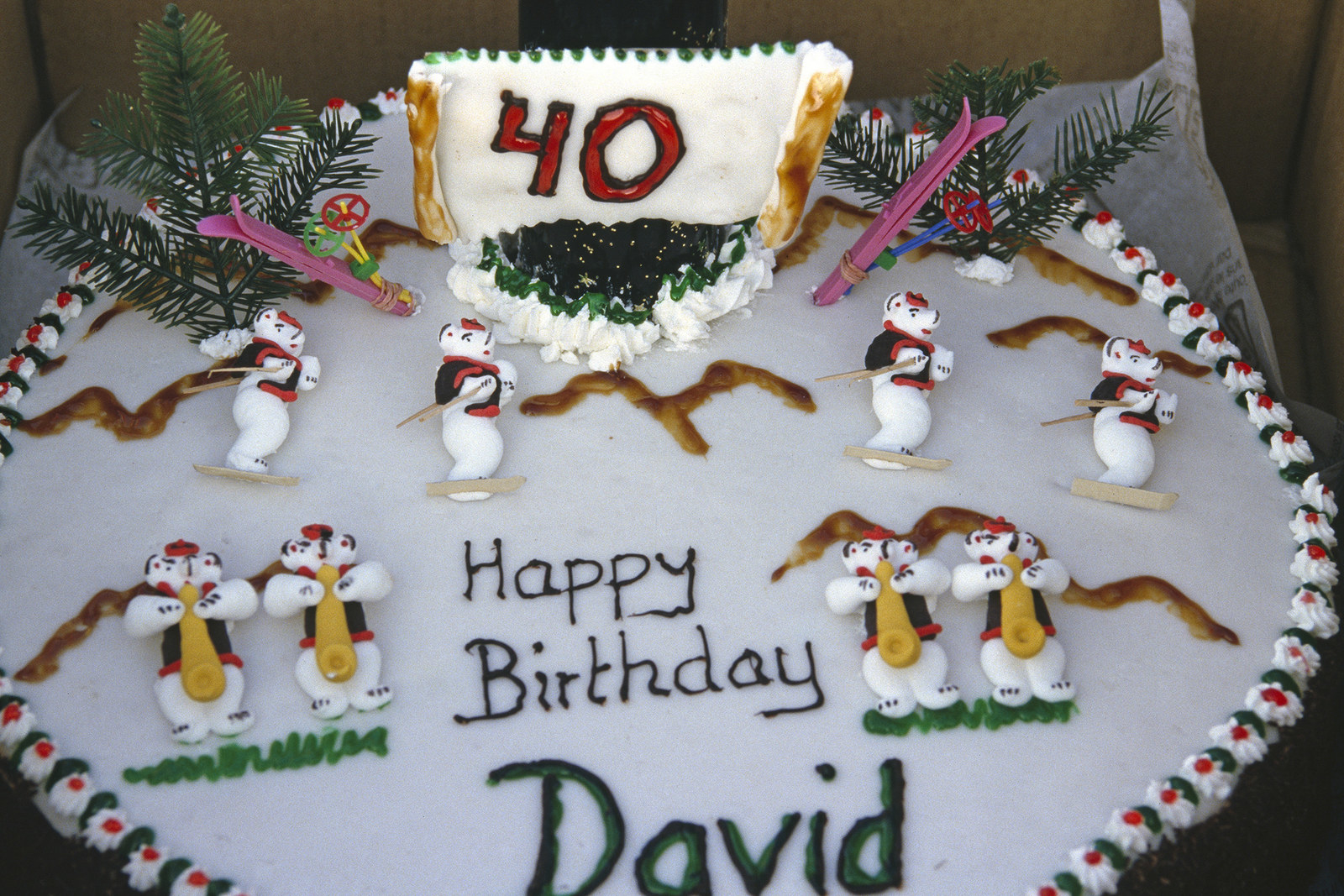 Aaaaand here's David Bowie tossing that birthday cake into the snow!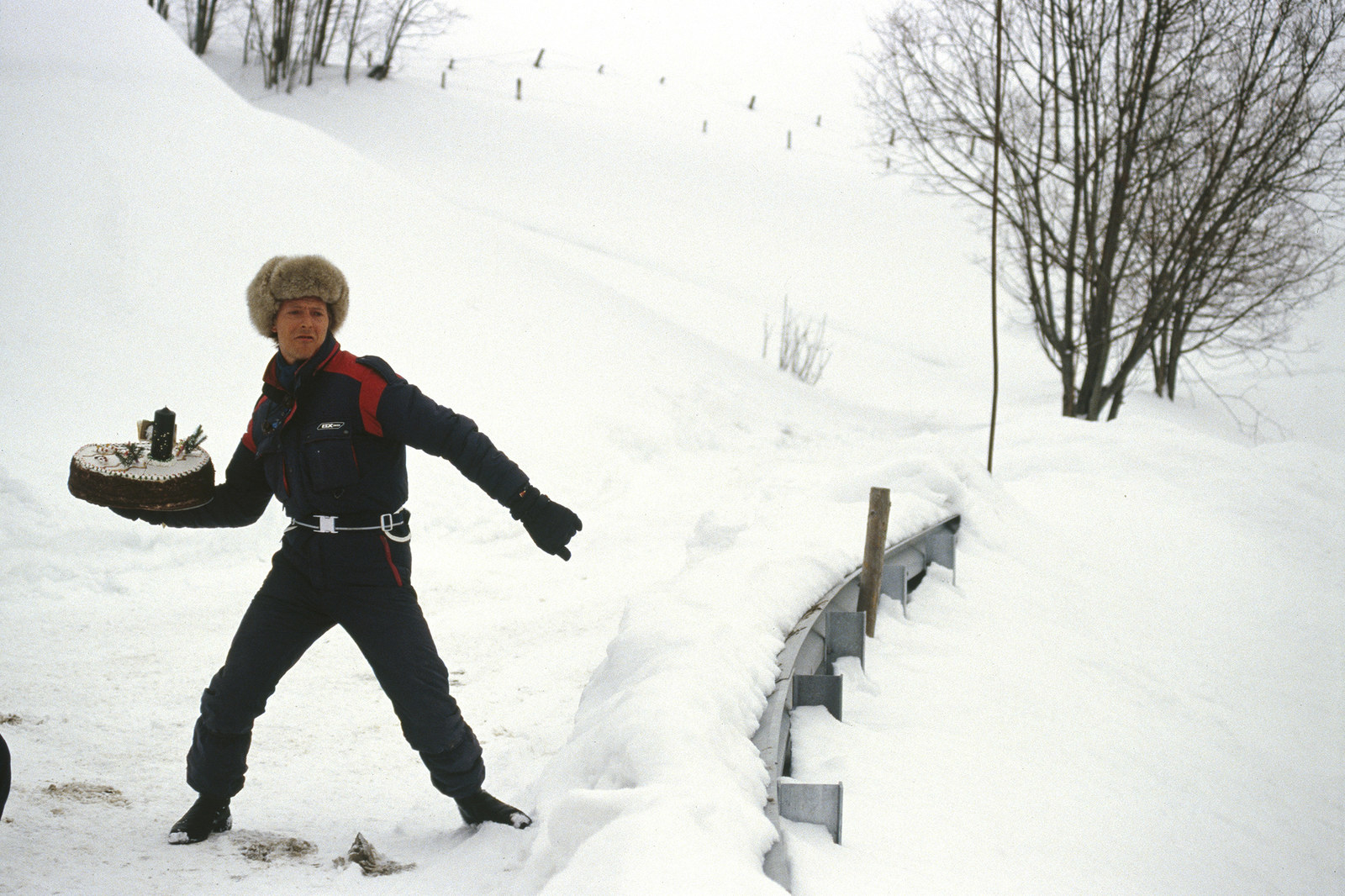 President George H.W. Bush couldn't have asked for a better sledding partner than Arnold Schwarzenegger back in 1991.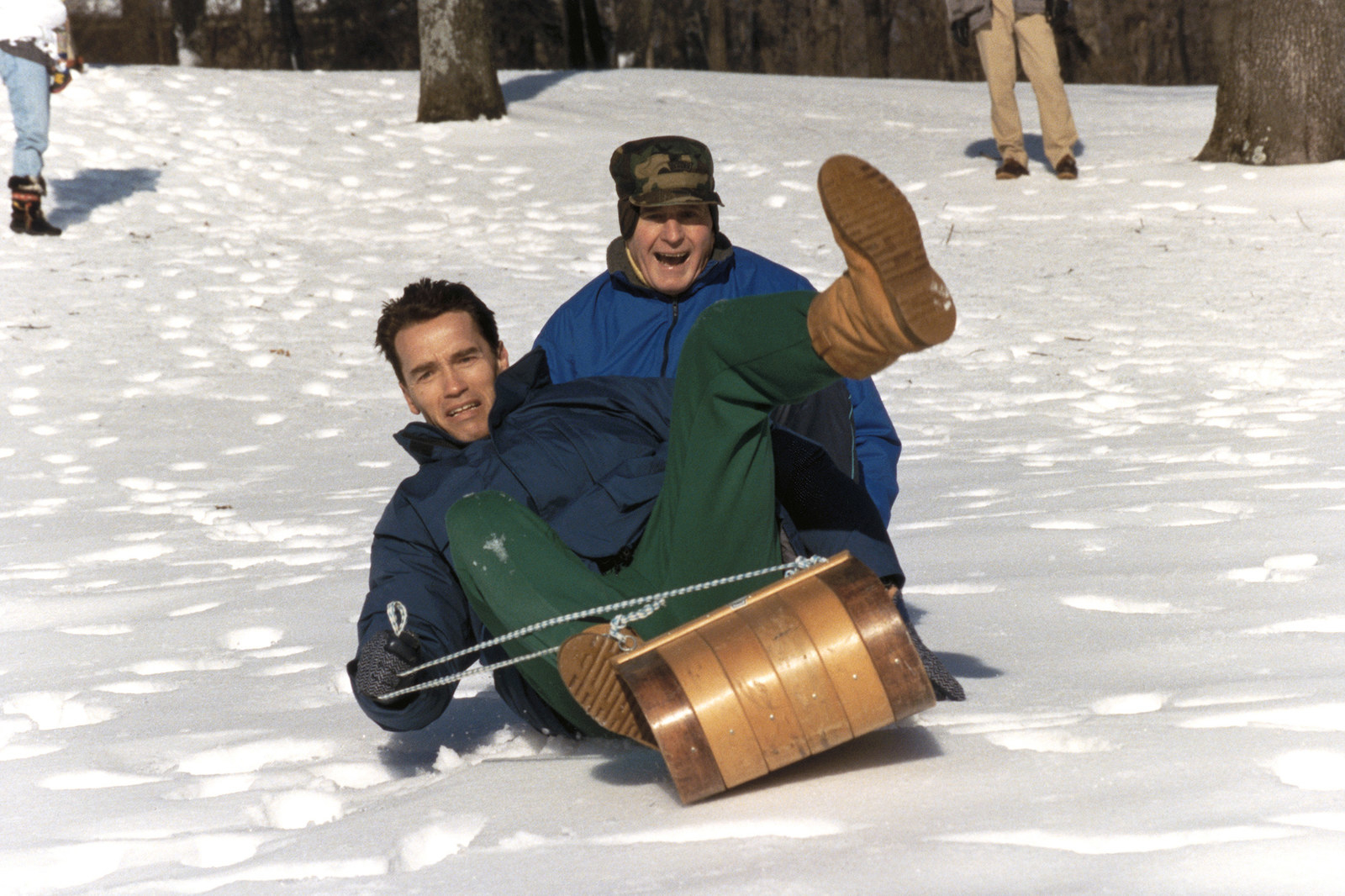 Unfortunately, President Jimmy Carter did NOT have as much fun during the icy winter of 1977.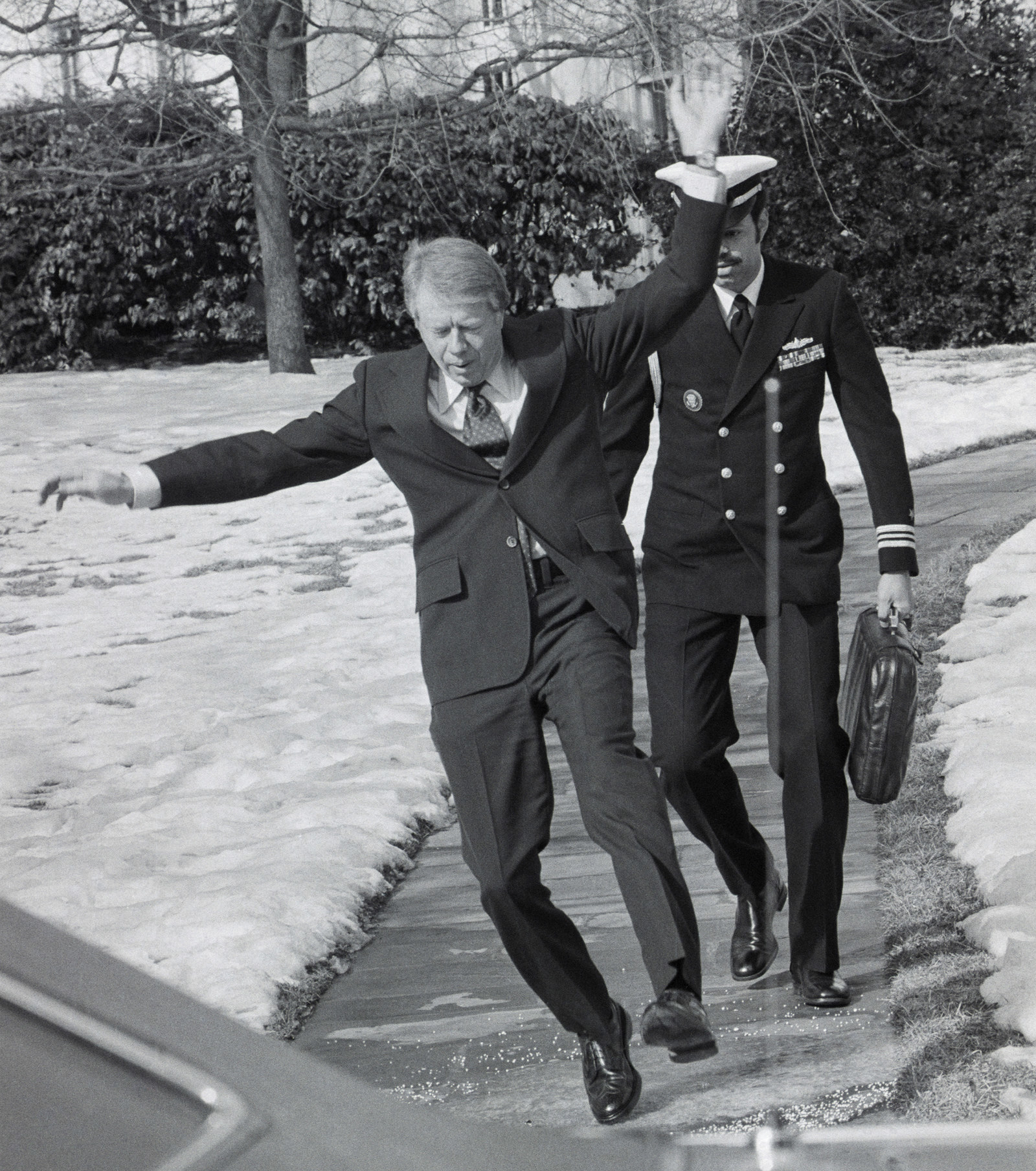 Here's Prince Harry enjoying some quality family time with the Prince of Wales at a Swiss ski resort in 1997.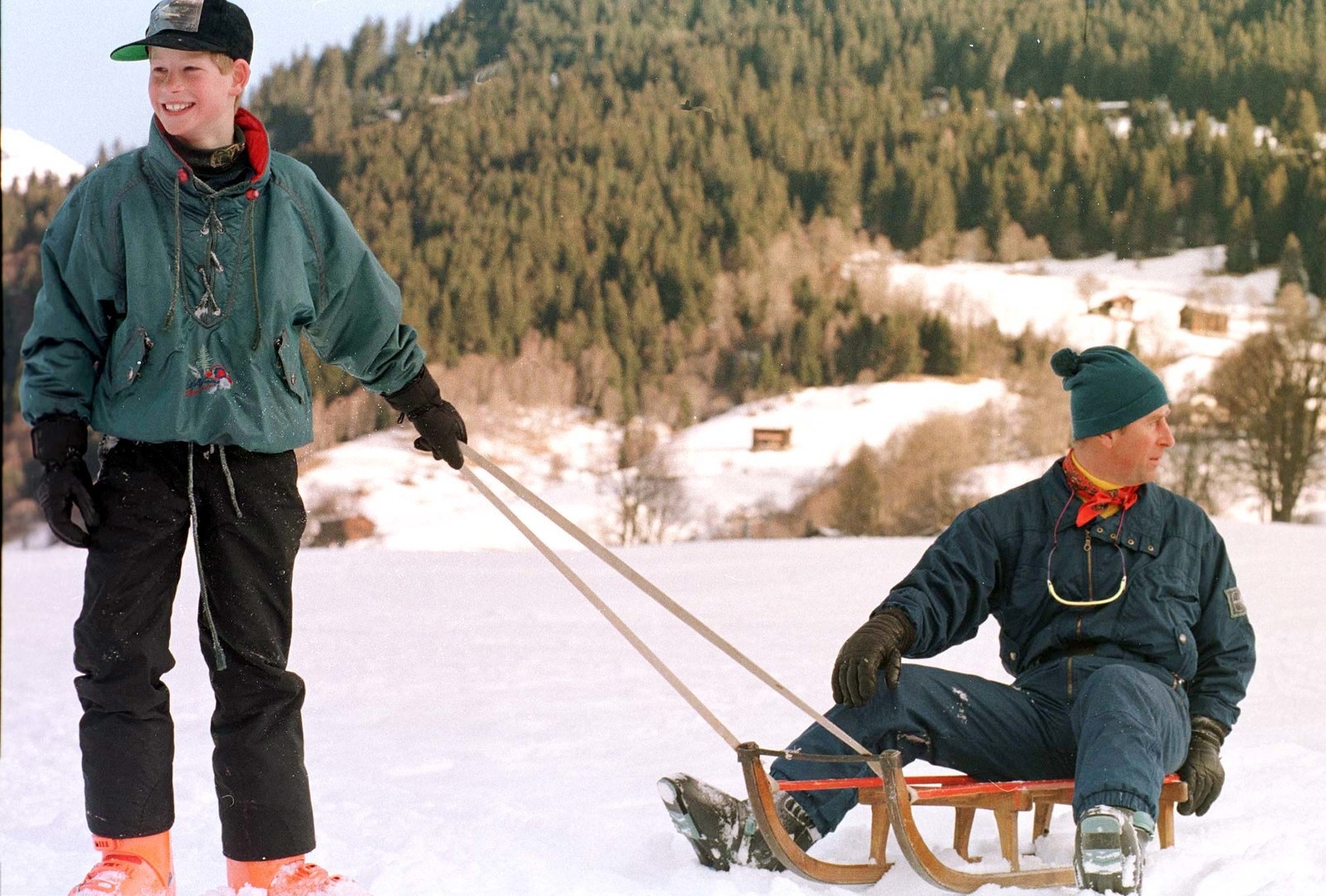 And his lovely mother, Princess Diana, looking absolutely fabulous while on an Austrian skiing holiday in 1993.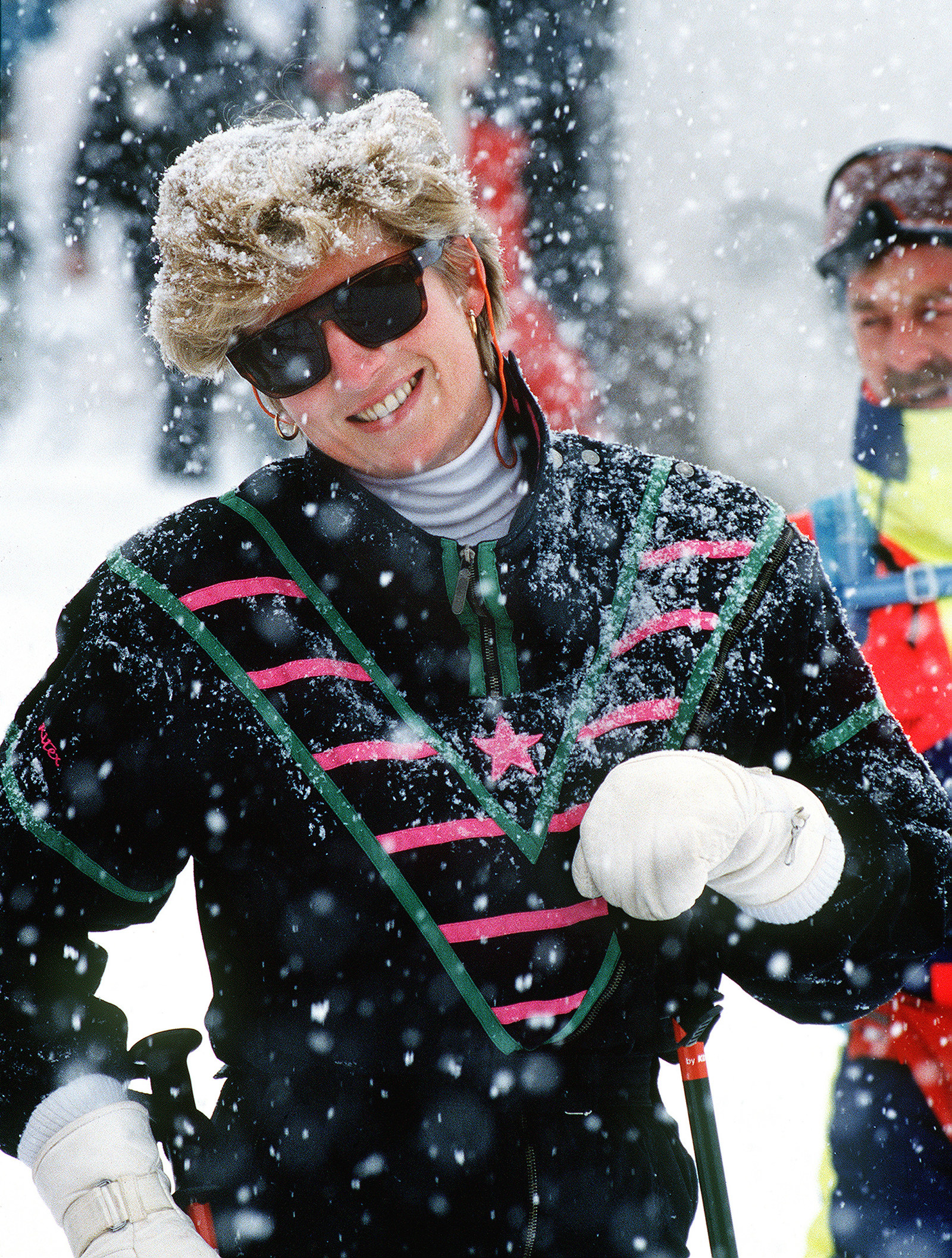 But not everything is suited for the snow — like this station wagon stuck on an icy road in Aspen, Colorado, in 1958.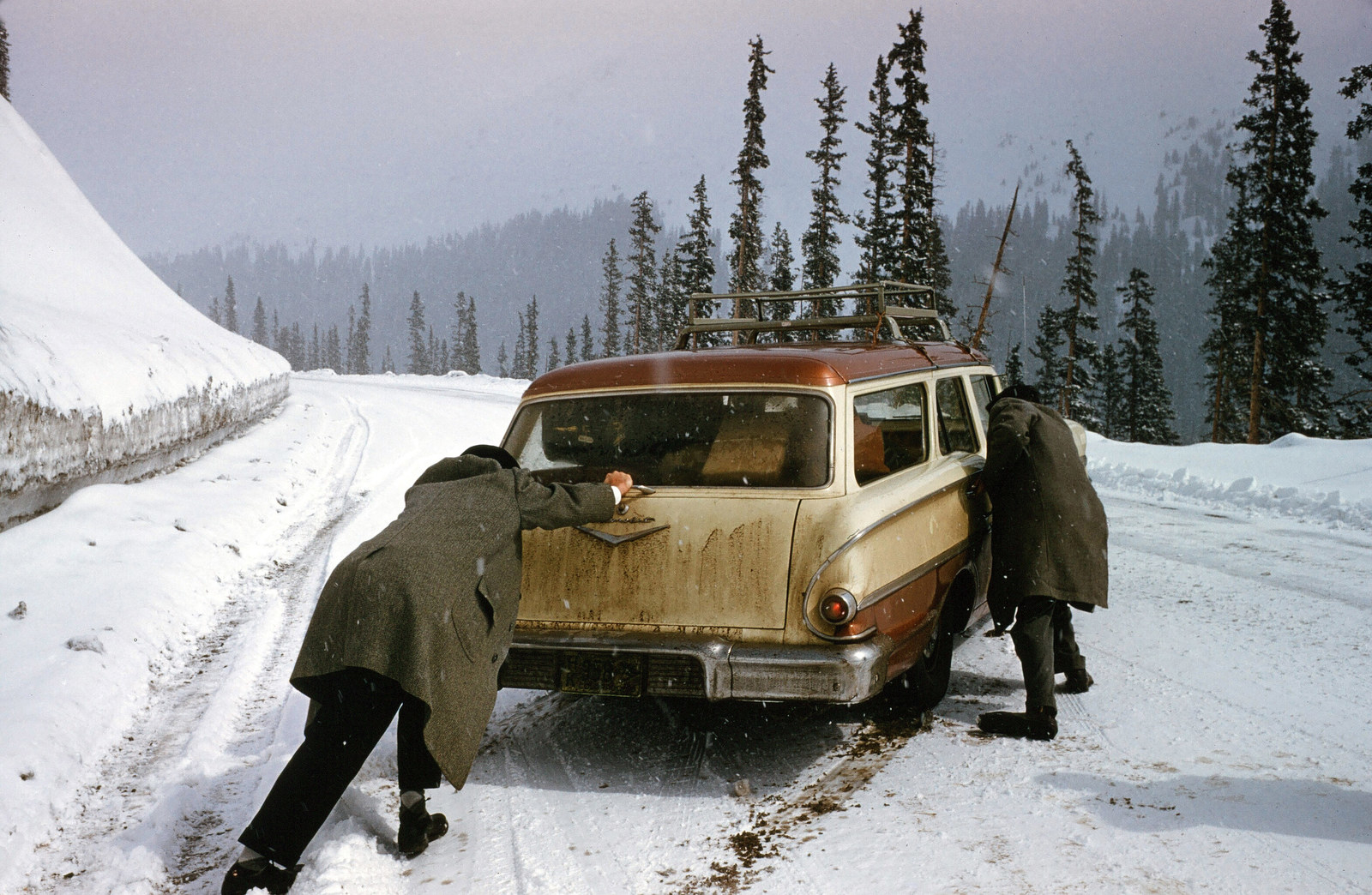 Or this drive through a terrifying snowstorm at night in Philadelphia in 1955.
But really, a little snow isn't anything a pair of skis couldn't handle in 1962.
Or maybe these ice-skating stilts from 1935?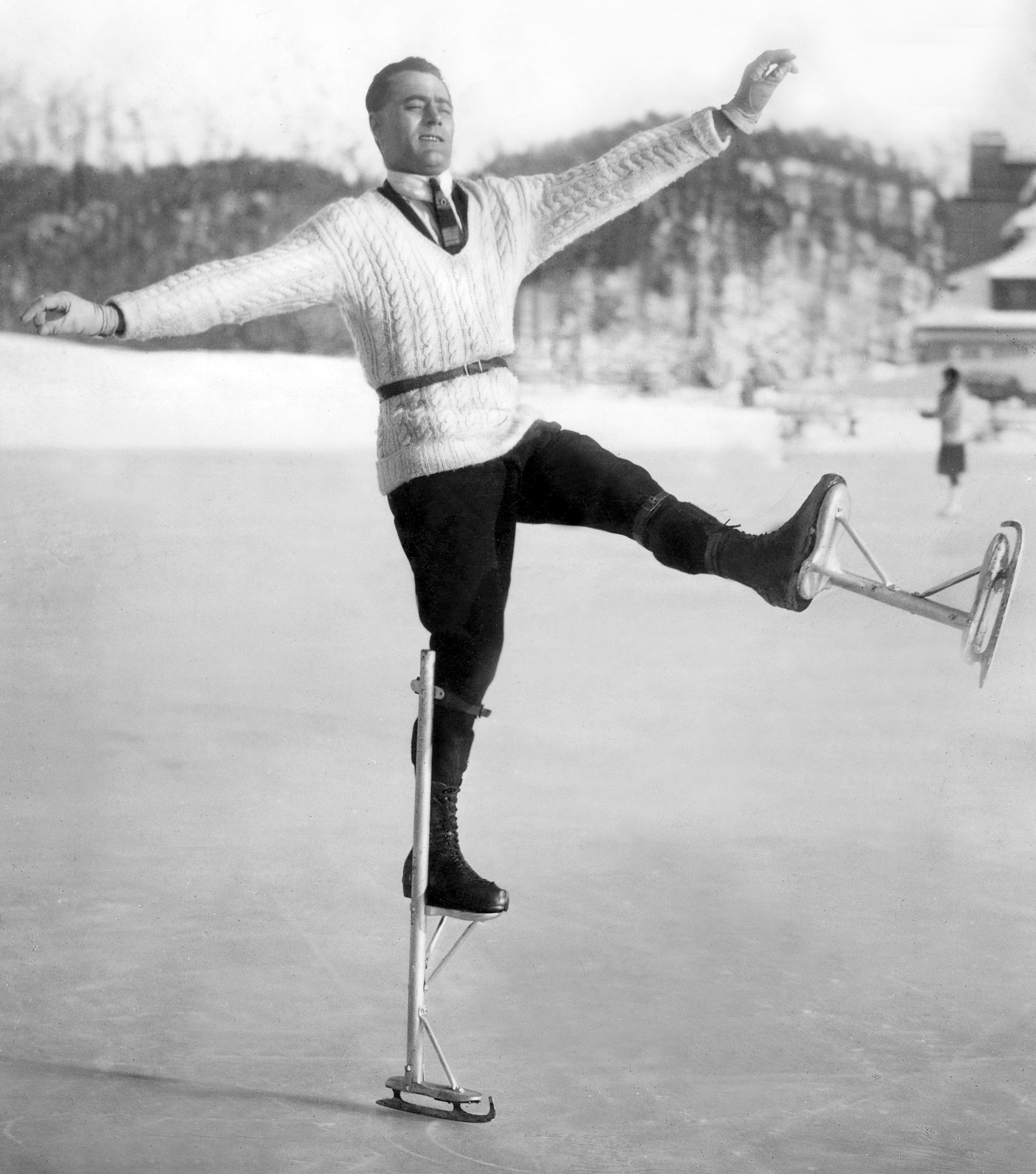 Or perhaps a car made ENTIRELY from ice in 1958!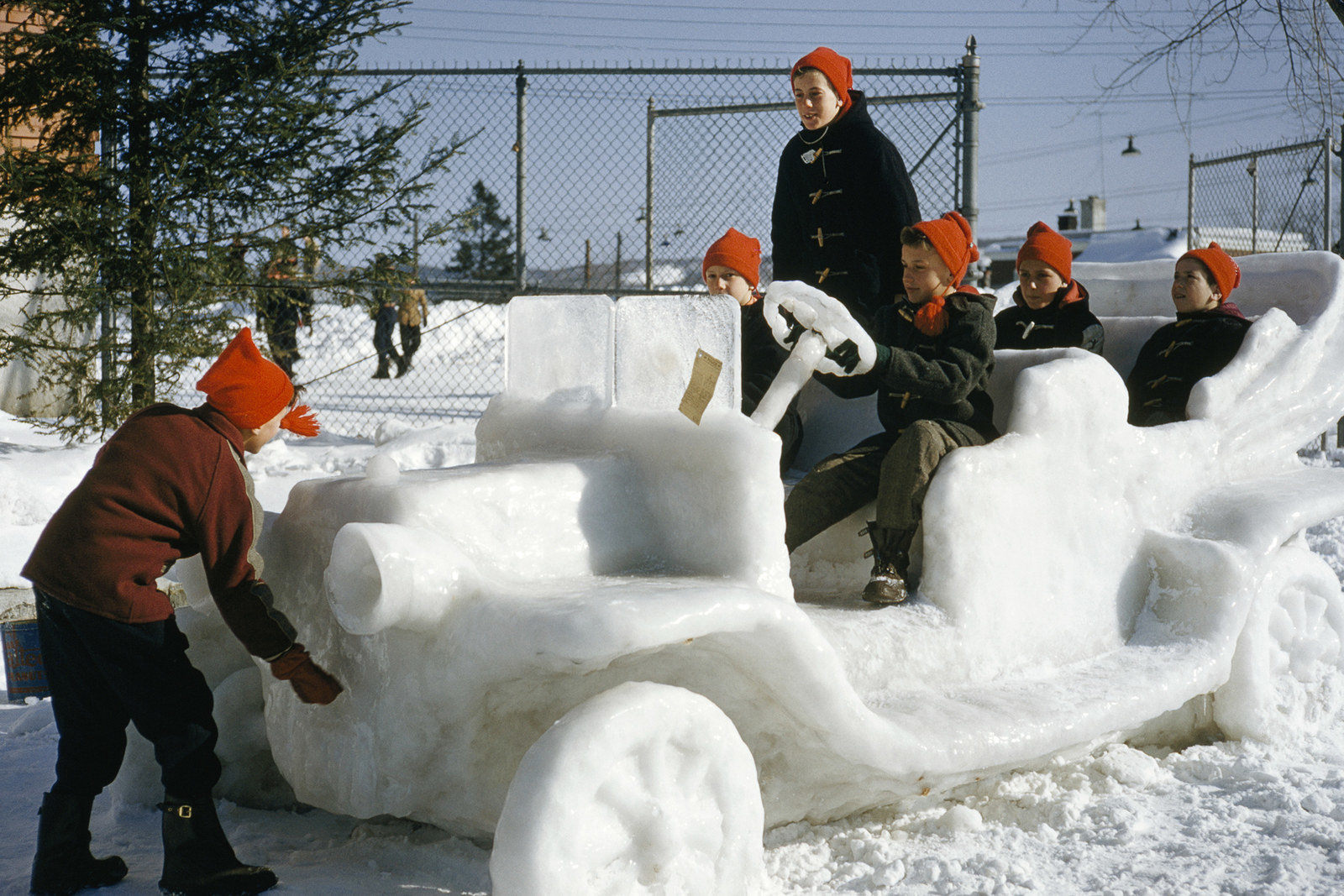 Here's a bicycle-sleigh from 1928 that should totally make a comeback in 2019!
And here are a couple of Londoners who might be sitting out the rest of the winter activities for the remainder of 1935.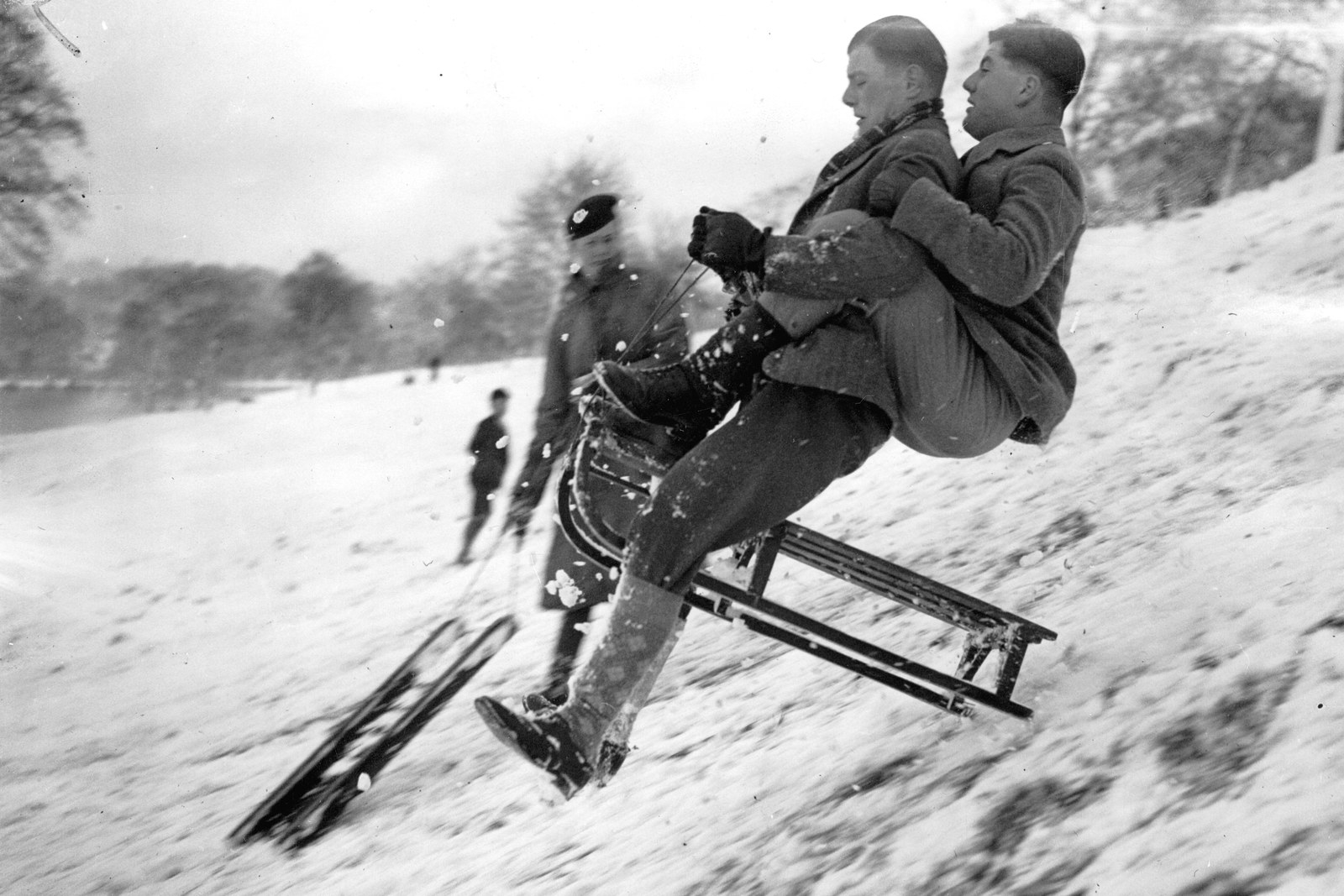 Speaking of icy roads, here's a friendly snowman directing traffic at the 1984 Winter Olympics in Sarajevo, Yugoslavia.
And here's a real-life ice palace that formed after firefighters put out a blaze at the Equitable Life Insurance Company in New York City in 1912.
But really, icicles are no laughing matter — just ask the fellow on the sharp end of this one in 1940!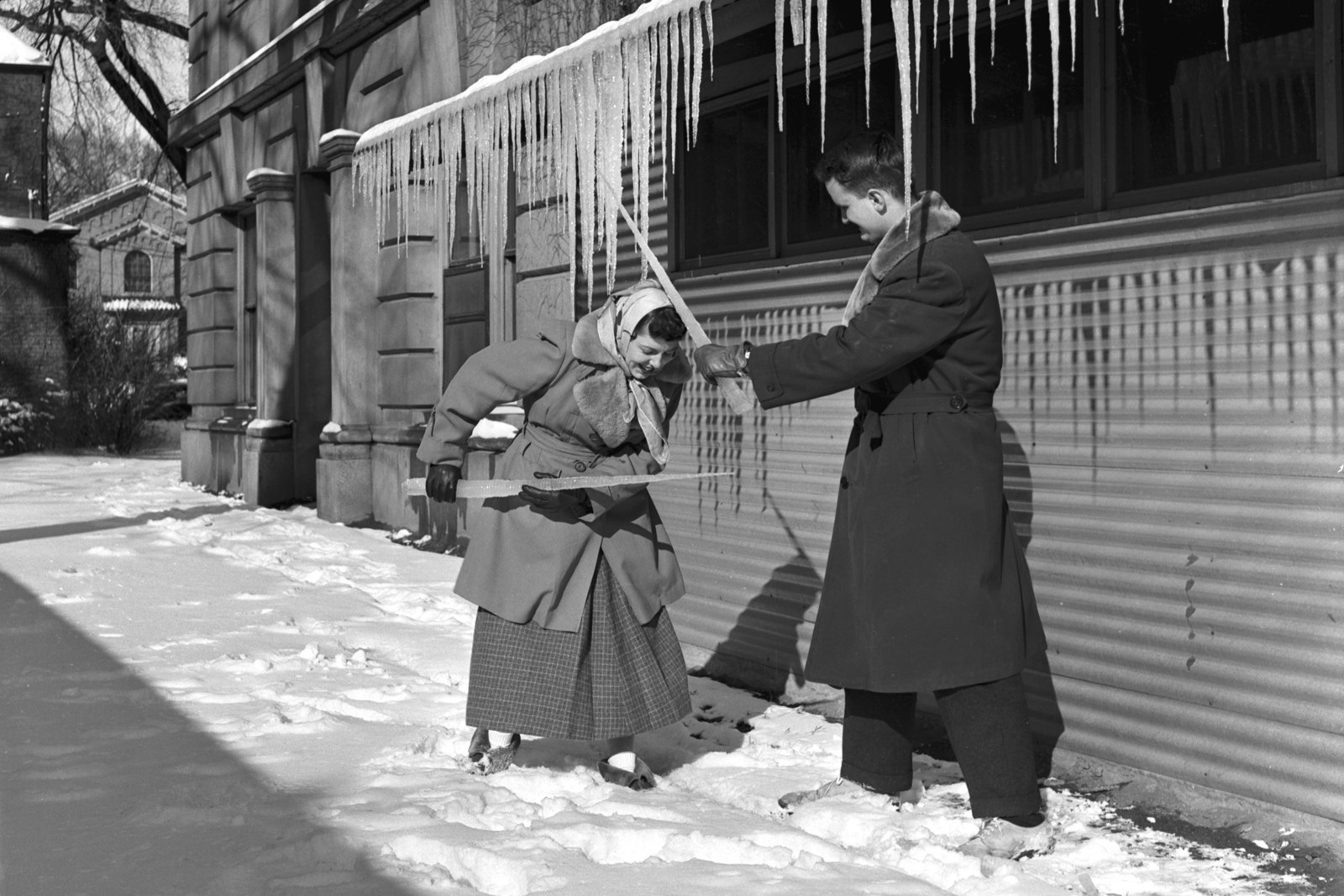 And lastly, here's a serene portrait of New York City coated in a fluffy blanket of snow during the winter of 1968.