Each year in Twinsburg, Ohio, a unique festival celebrates a special bond that only a few can truly understand. Since 1976, Twins Days, considered the largest annual gathering of twins in the world, has attracted thousands of people to celebrate their identical others. The festival is not exclusive to just twins — it also celebrates triplets, quadruplets, multiples, doppelgängers, best friends, non-twins, and everyone in between.
This year, photographer Hannah Thomson attended Twins Days to capture portraits of these unique relationships.
Twins have always been a source of intrigue and inspiration for Thomson. "There are a lot of twins on both sides of my family, young and old, and growing up I was always very curious about this phenomenon," Thomson tells BuzzFeed News. "In my twenties, when I was figuring out my directions in life, I felt like I was struck by lightning when I saw two photographs by the legendary Diane Arbus ('Identical Twins, Roselle, N.J., 1967' and 'Triplets in Their Bedroom, N.J., 1963'). Everything clicked for me and made sense when I saw these photographs."
Here are some of the twins that Hannah Thomson met during this year's Twins Days.
Gabriella and Isabella from Owosso, Michigan
Nina, Ally, Claire, and Lauren from Hudson, Ohio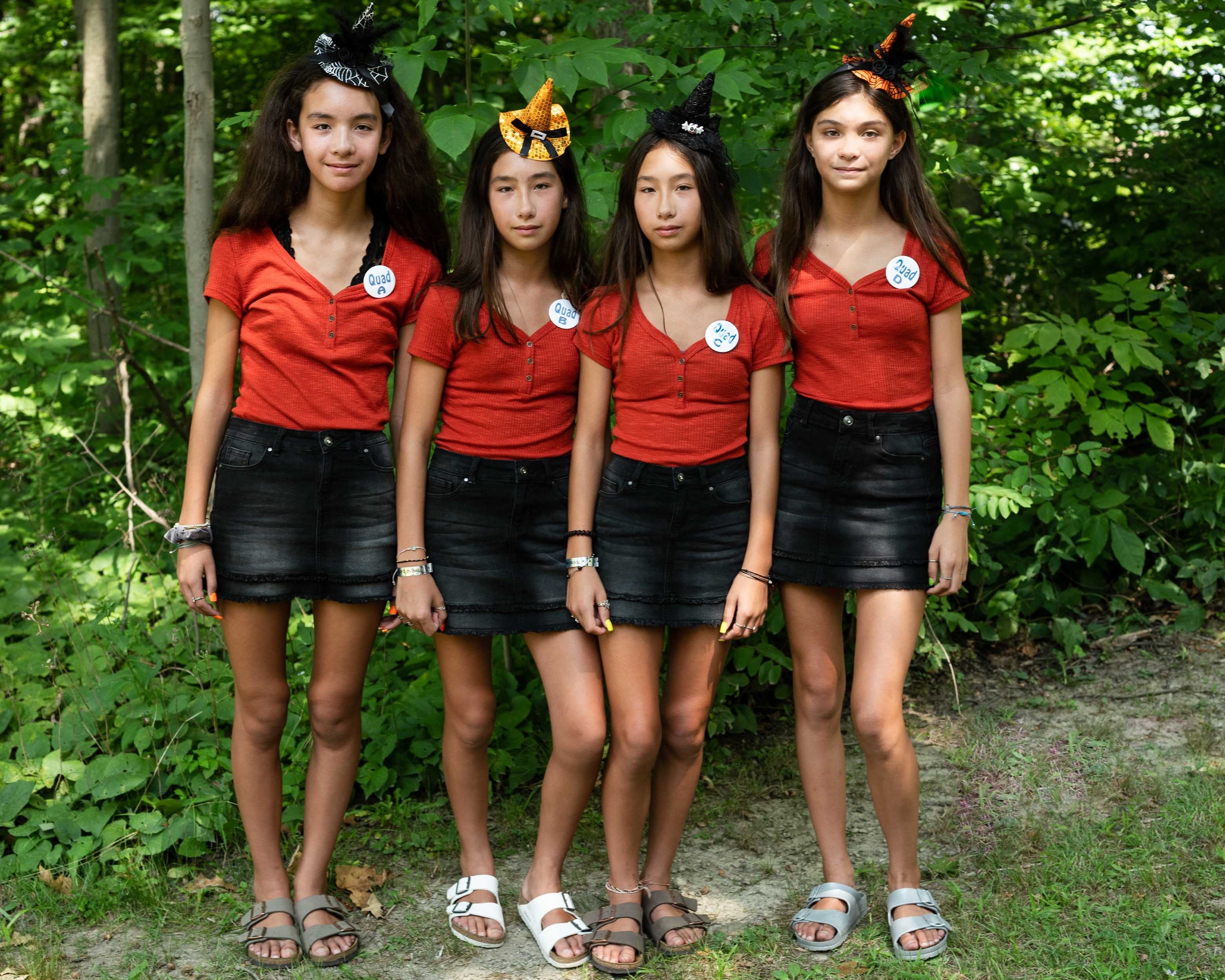 Jonas, Noah, and Moses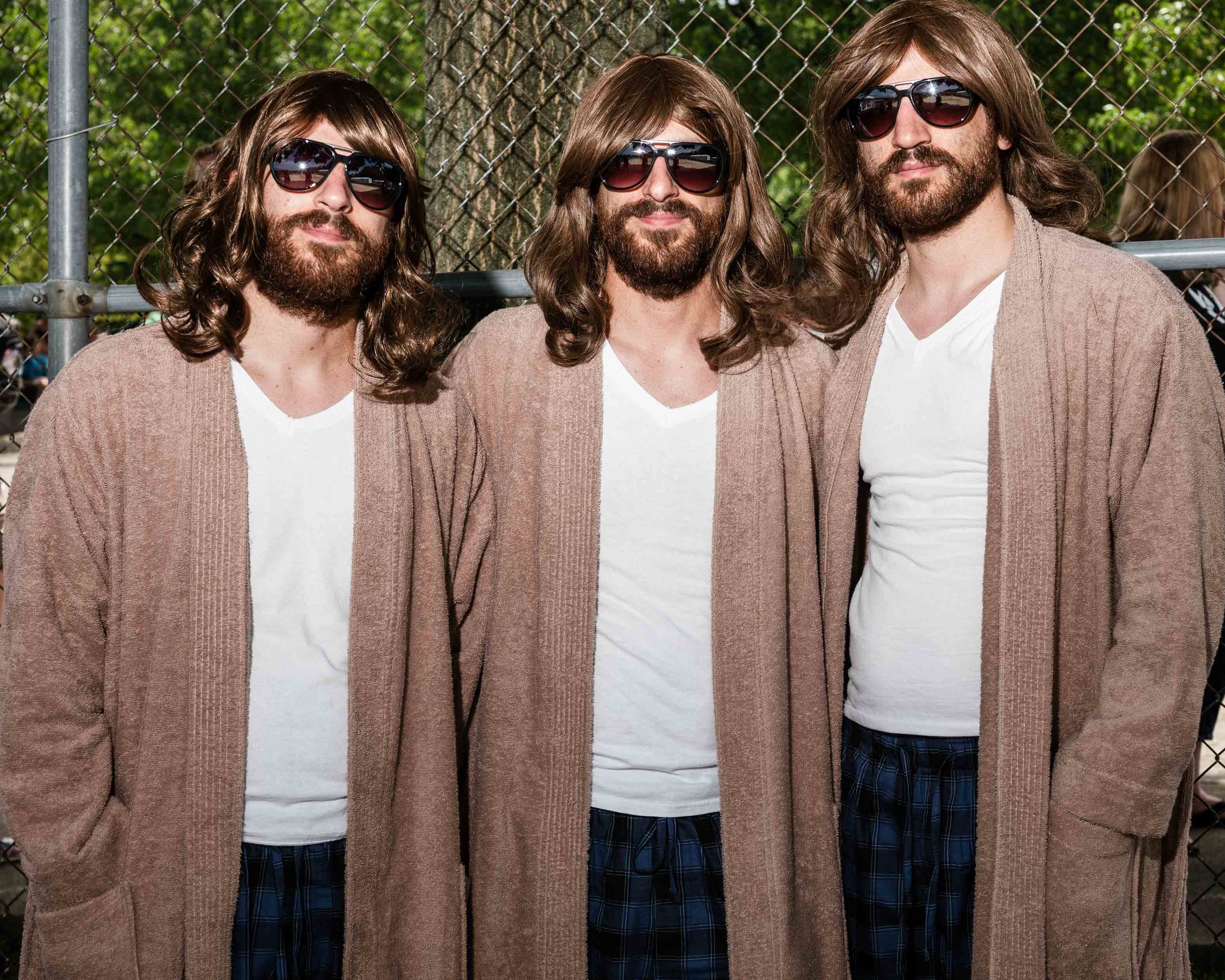 Jeremy, Briana, Brittany, Josh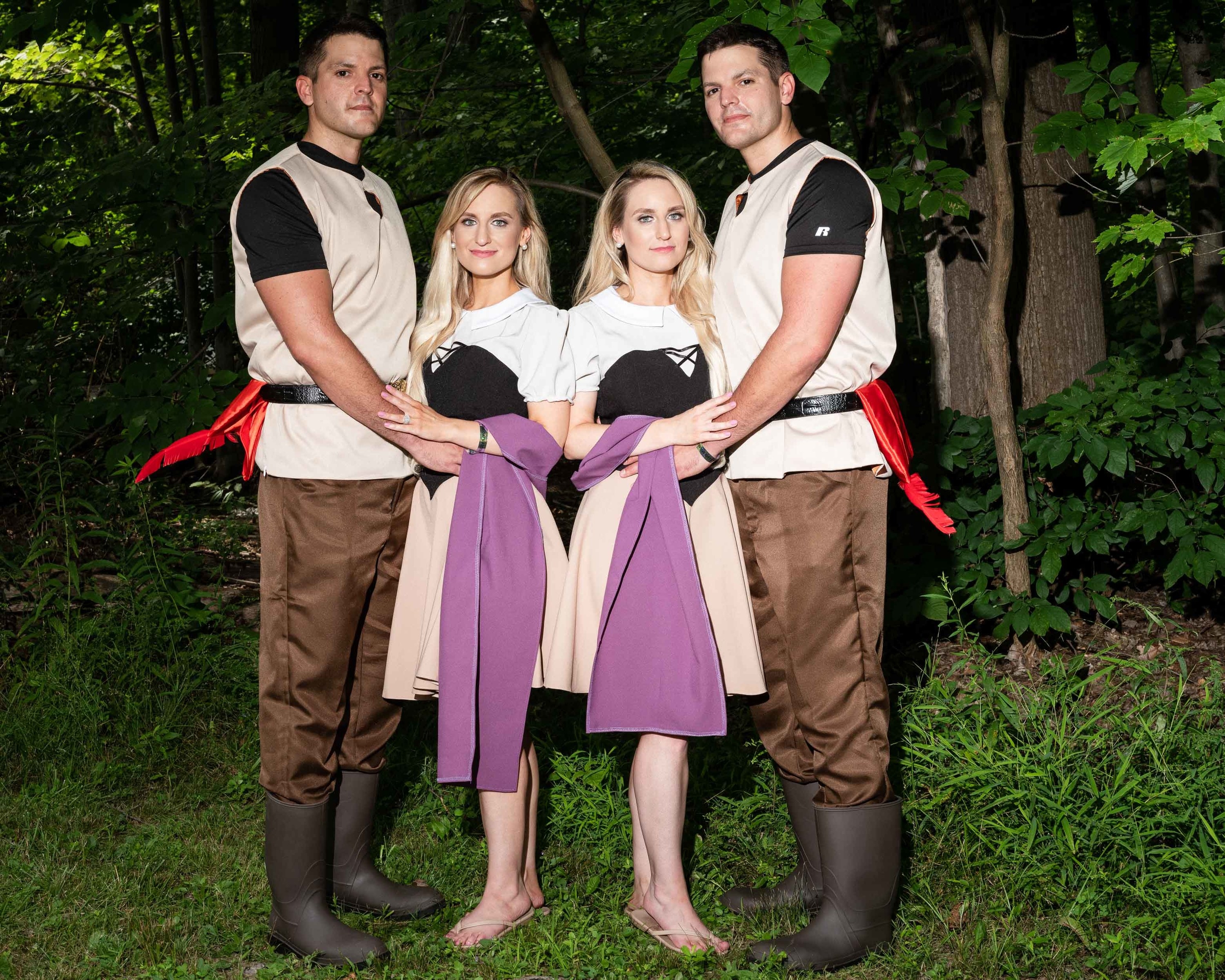 Briana and Britney from Detroit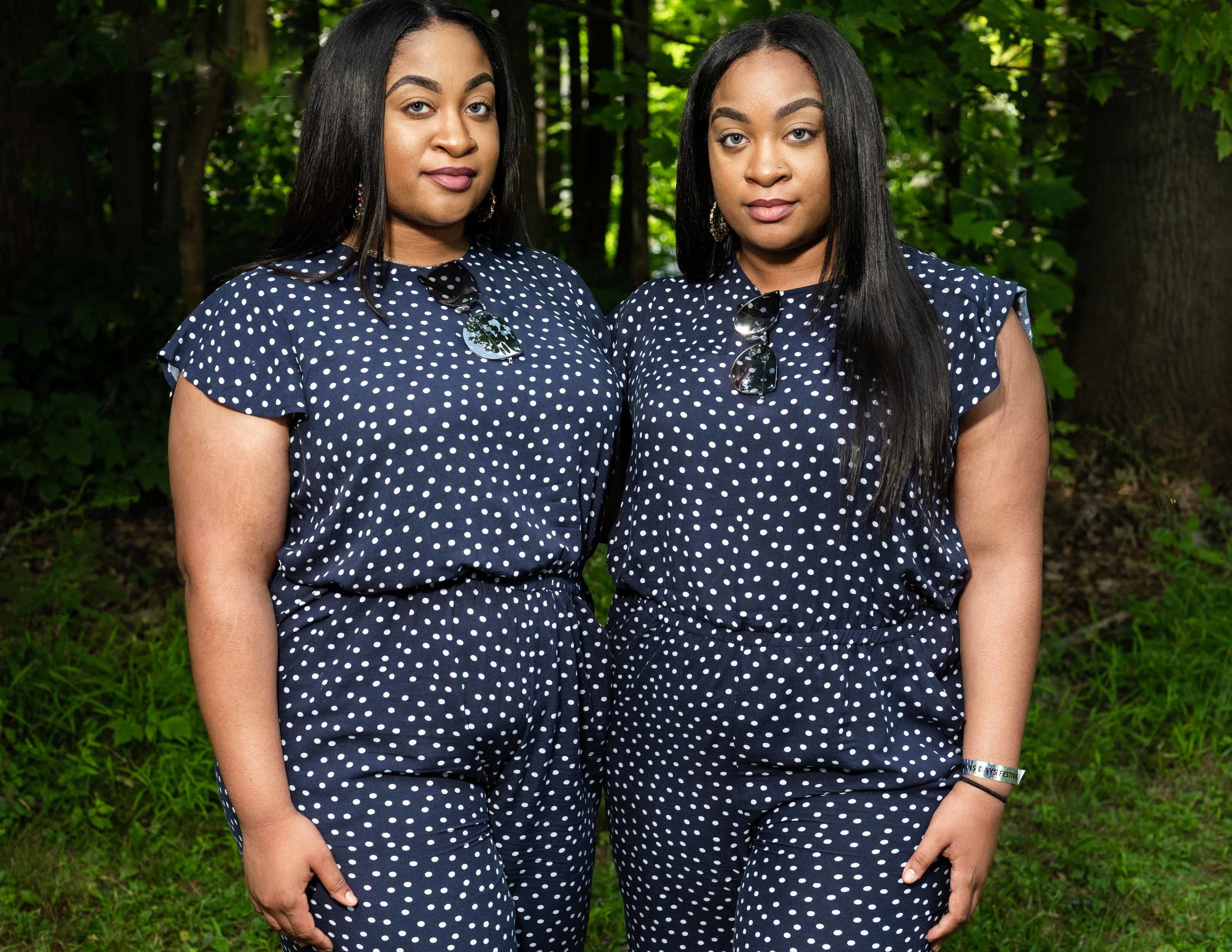 Ashley and Amber from Clarion, Pennsylvania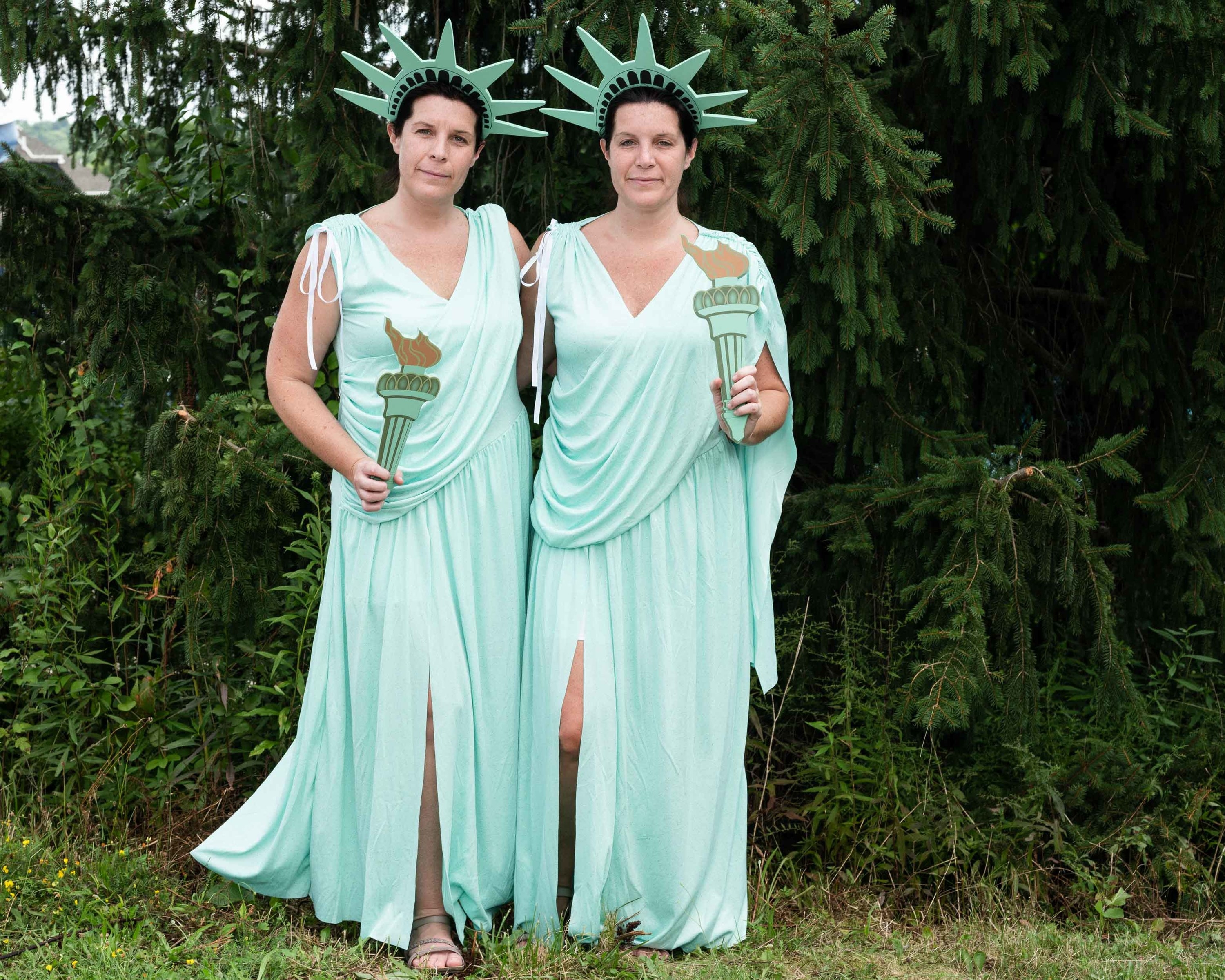 Shron and Shila from Easton, Pennsylvania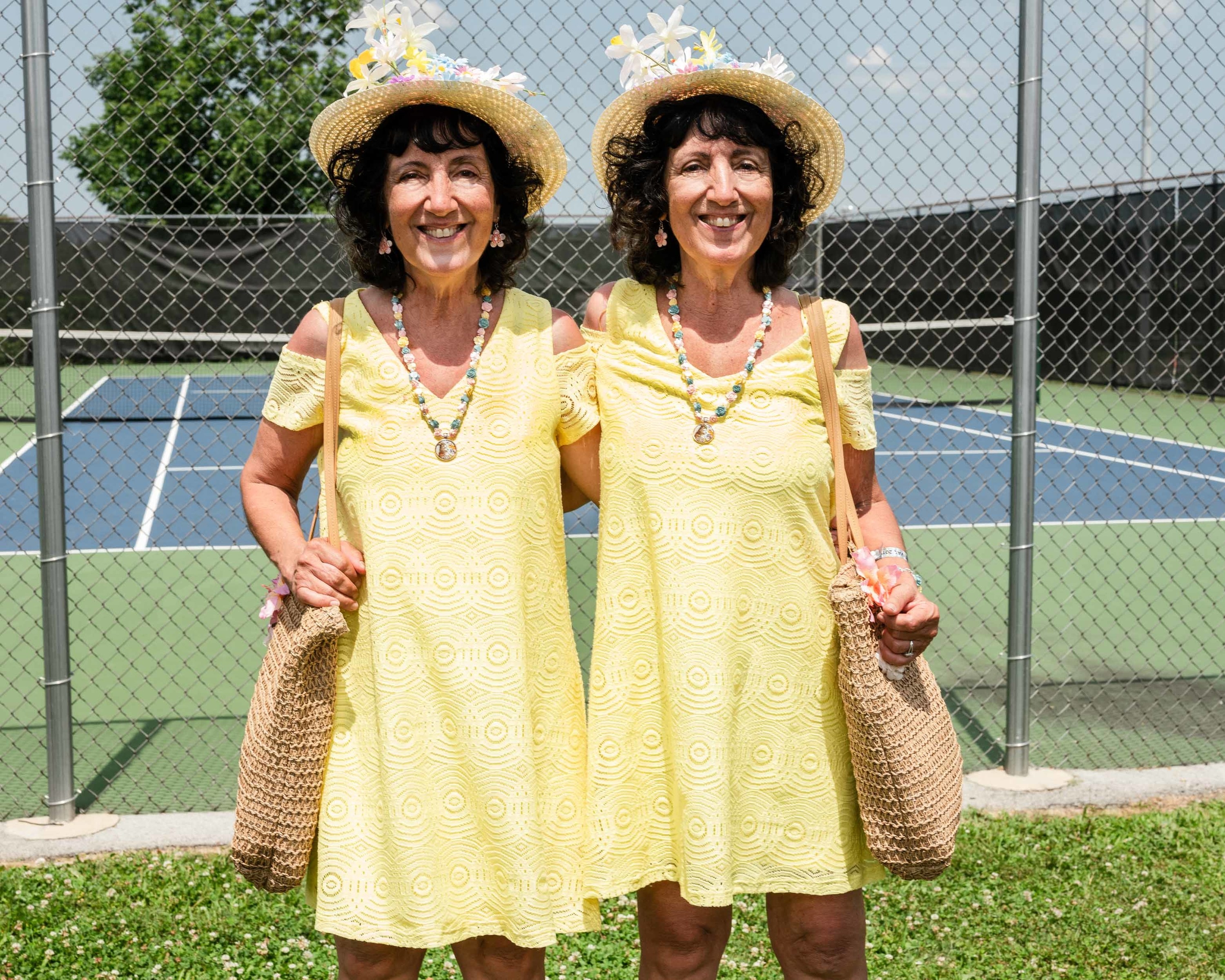 Willow and Midori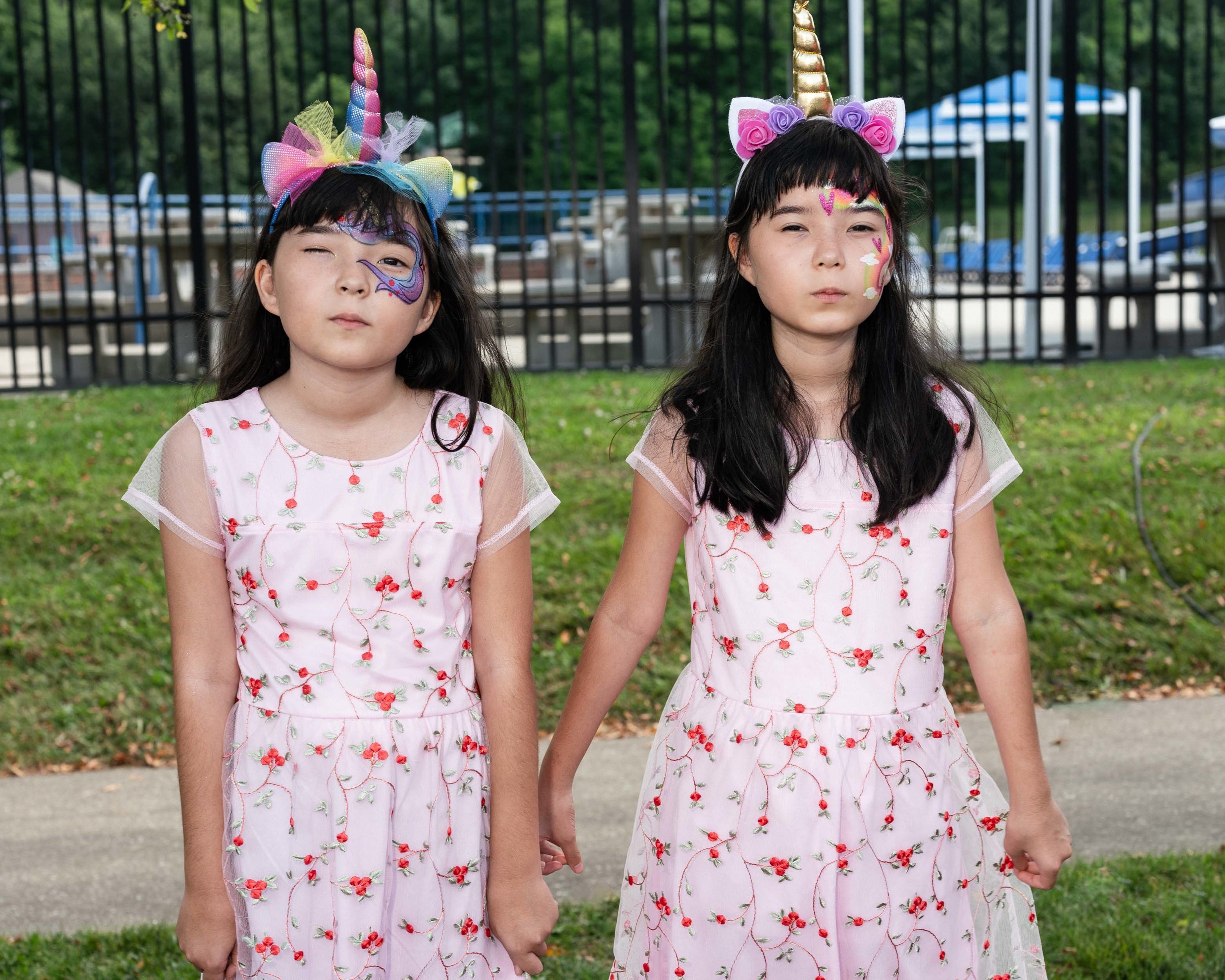 David and Ryan holding Aurora and Cruz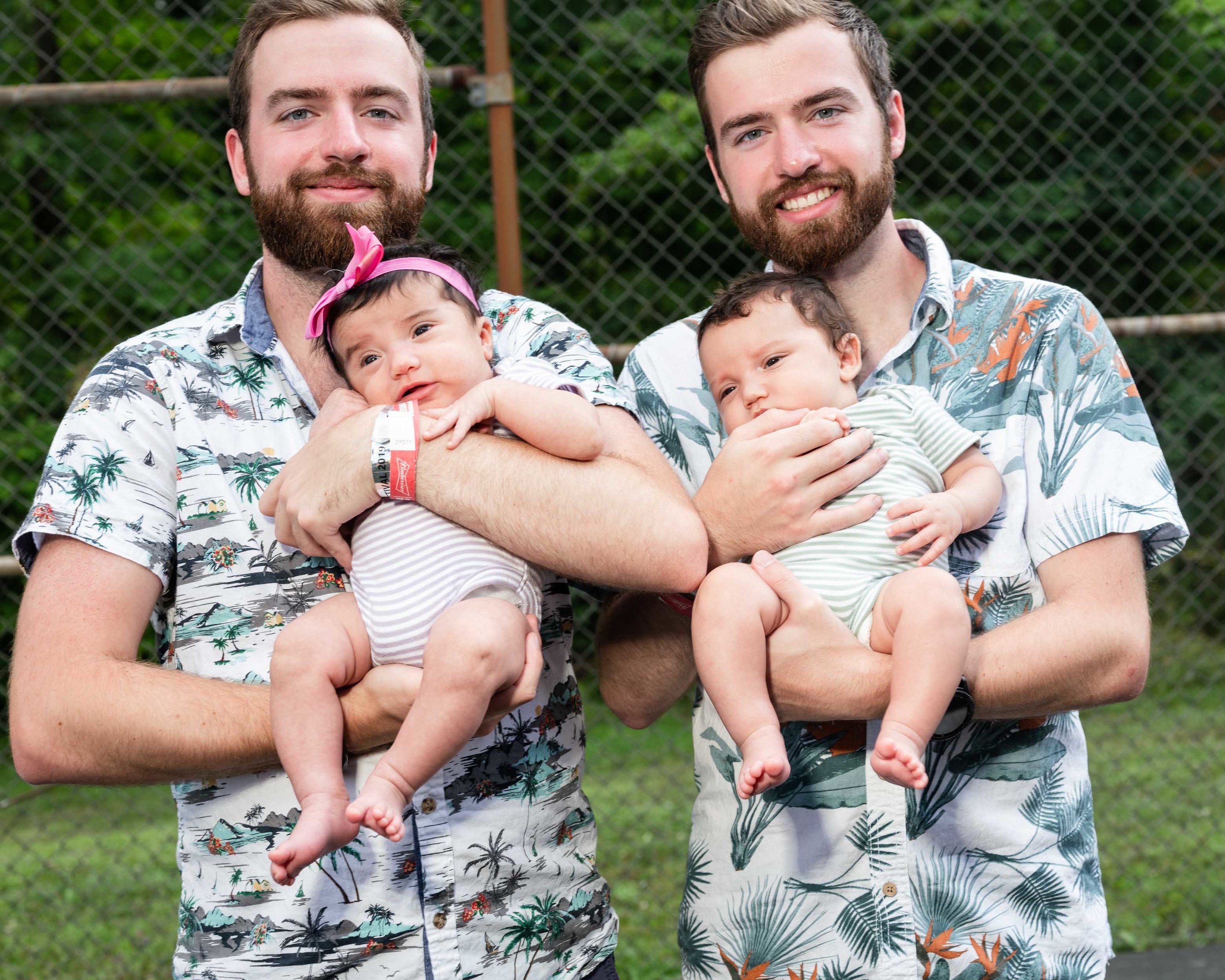 Martha and Mary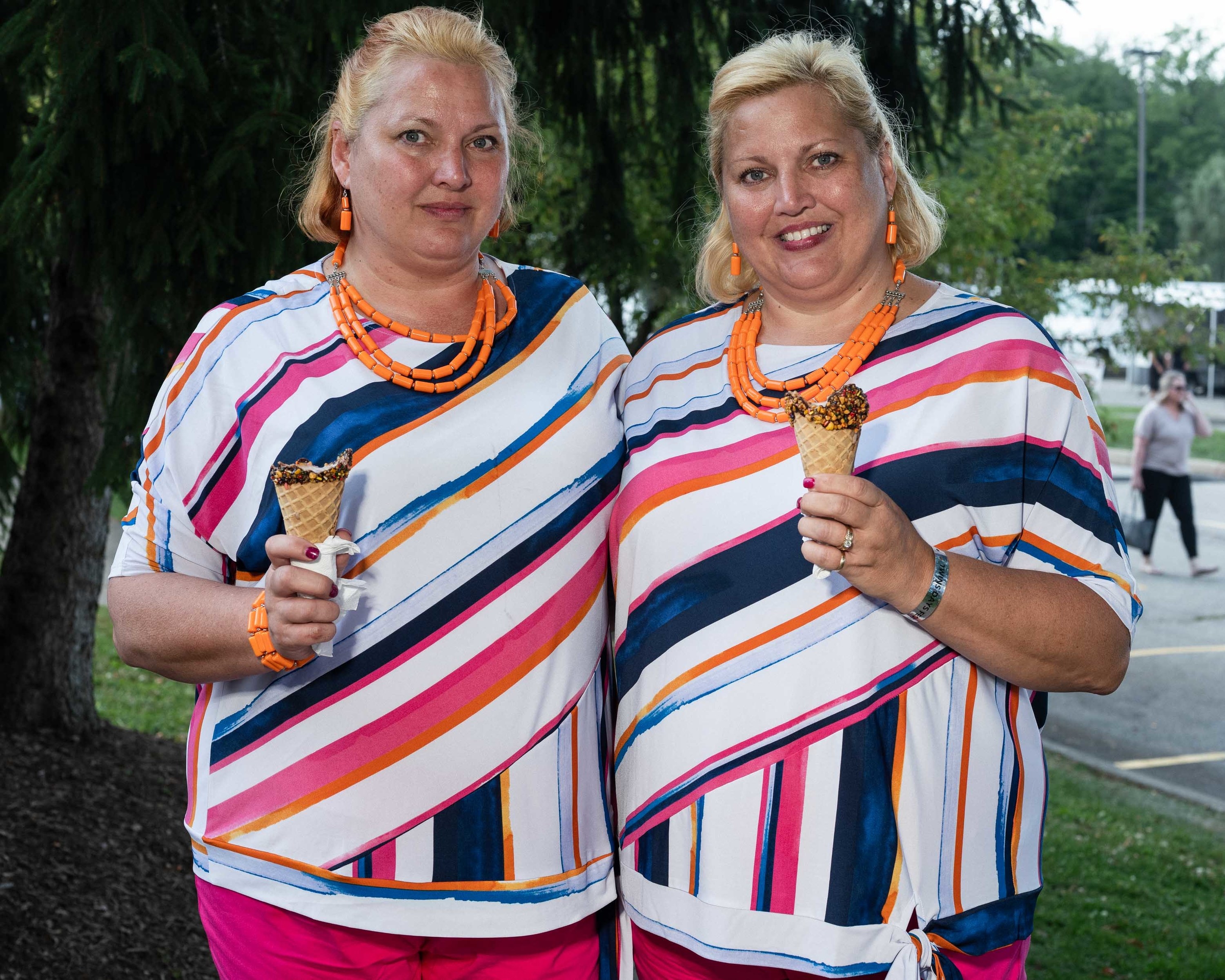 Carmen and Isabella from Rochester, New York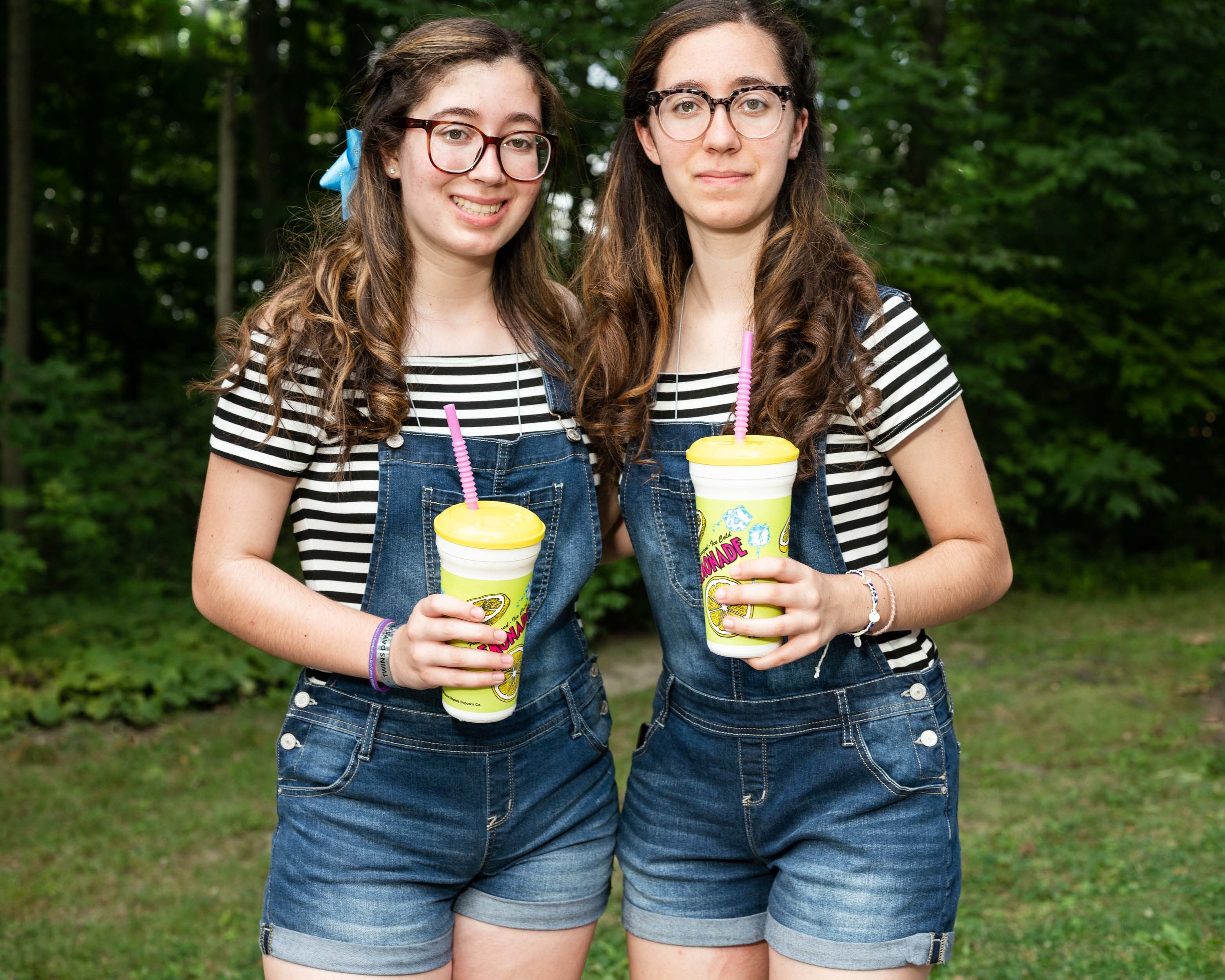 Dawn and Julianne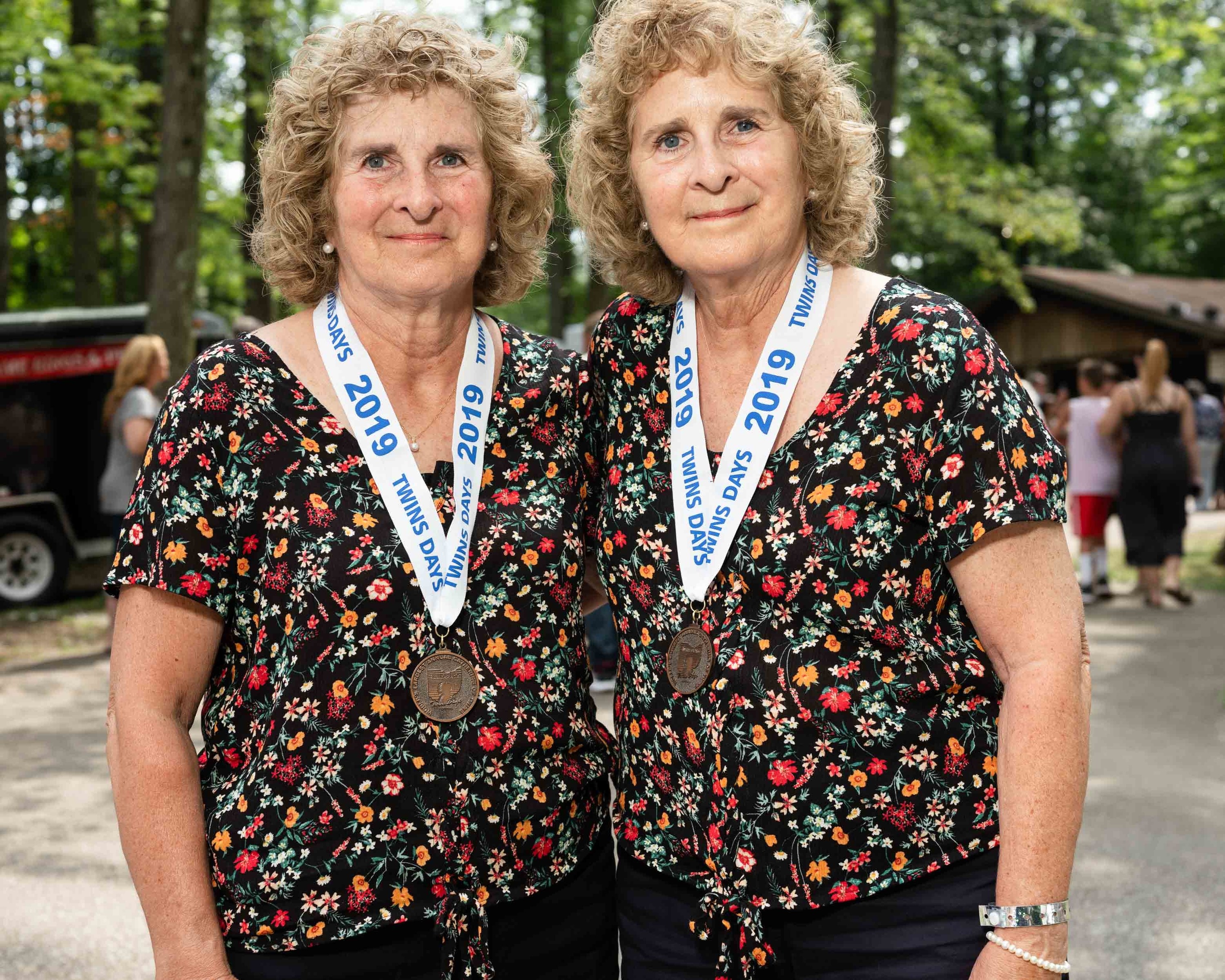 Geneva and Perrena from Marietta, Georgia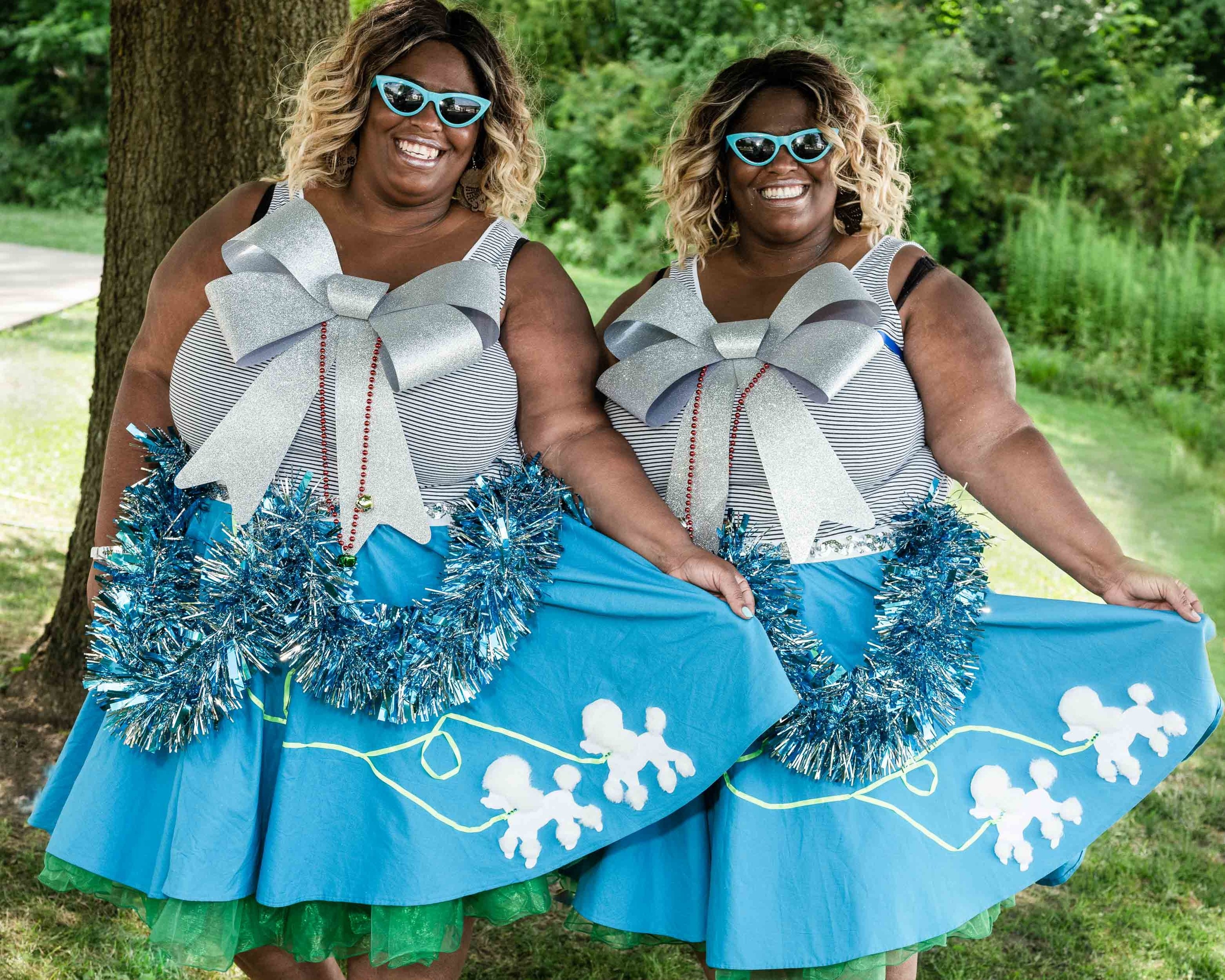 Willow and Aspen from Kuna, Idaho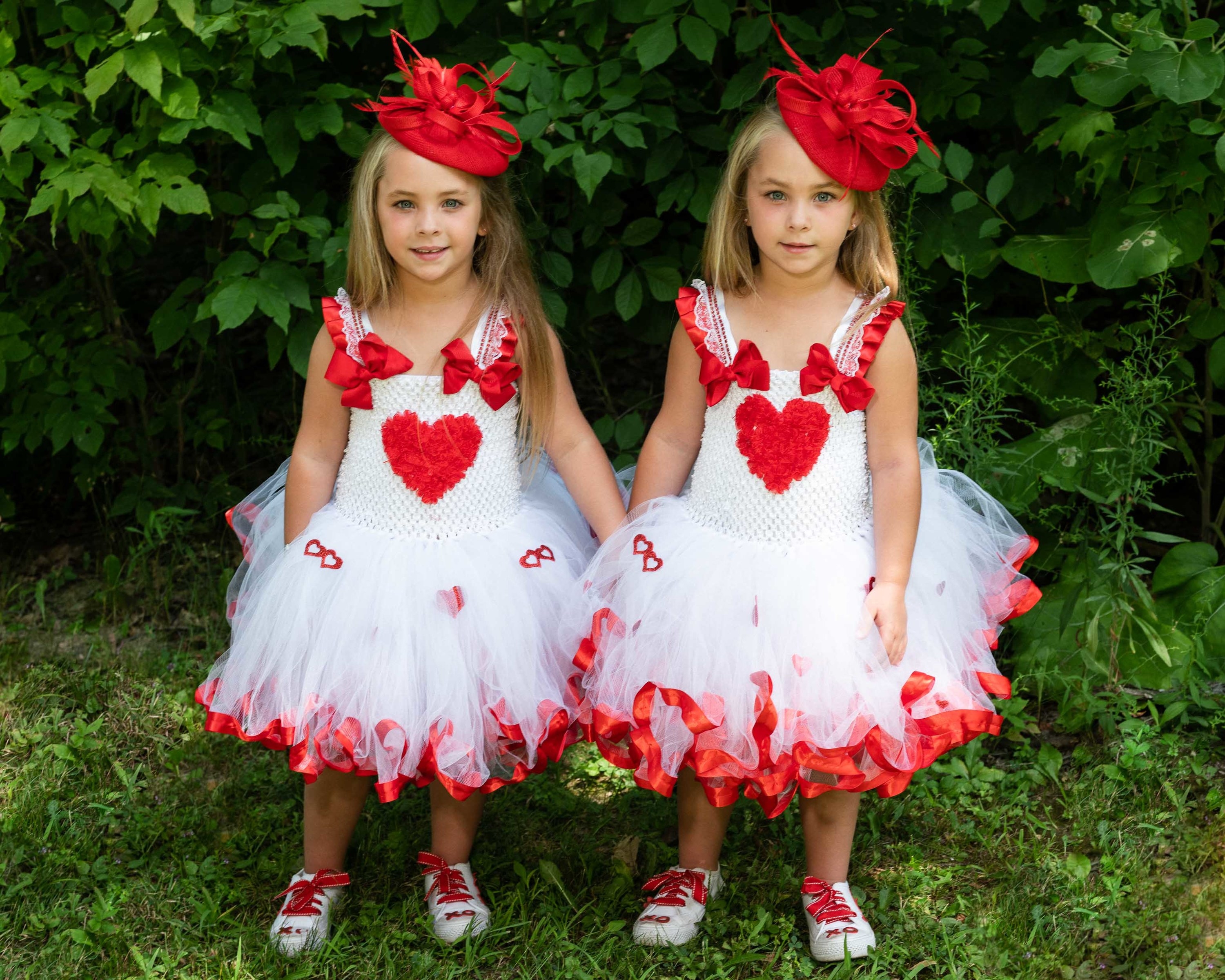 Viola and Verna from Willow Street, Pennsylvania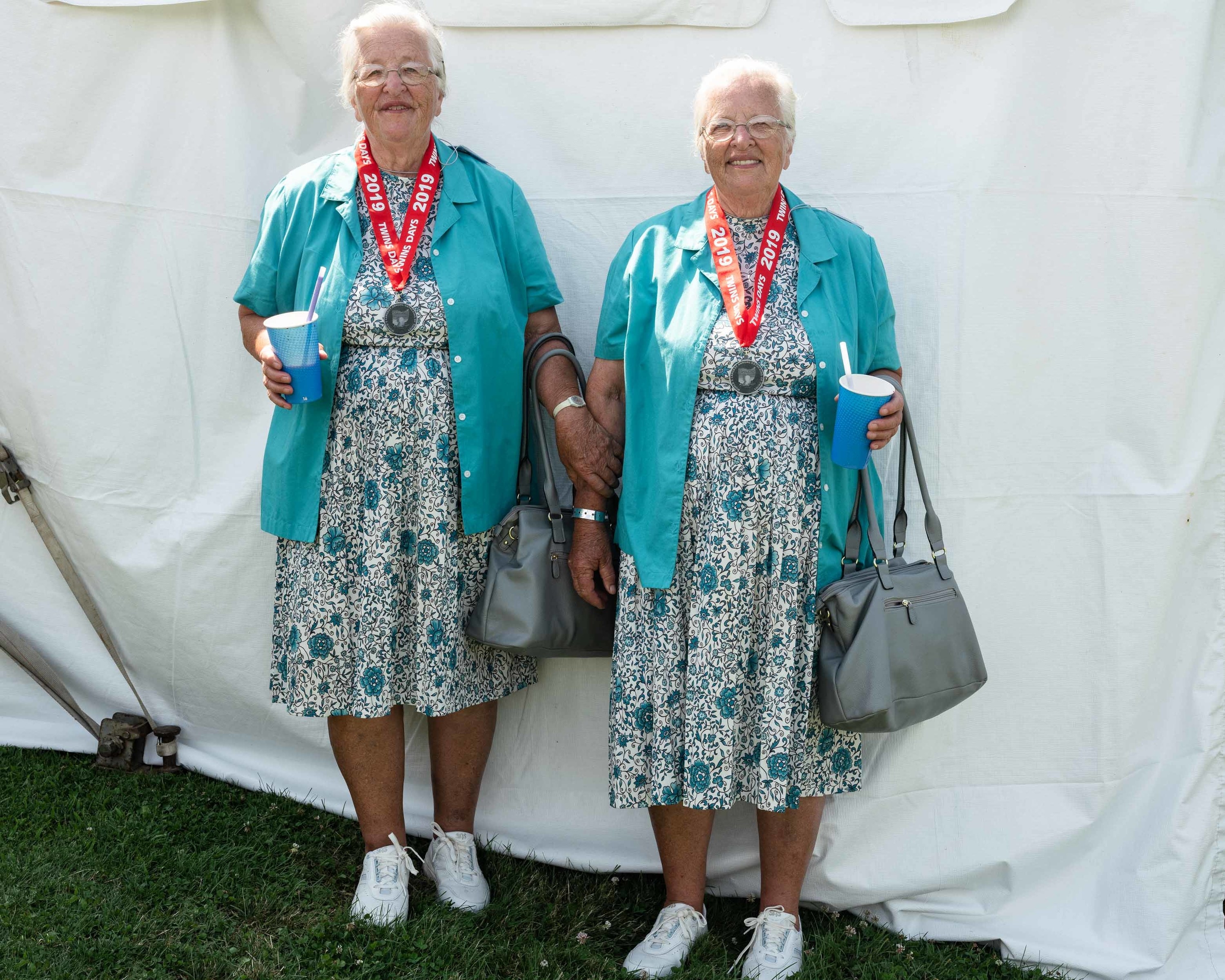 Lillian and Livia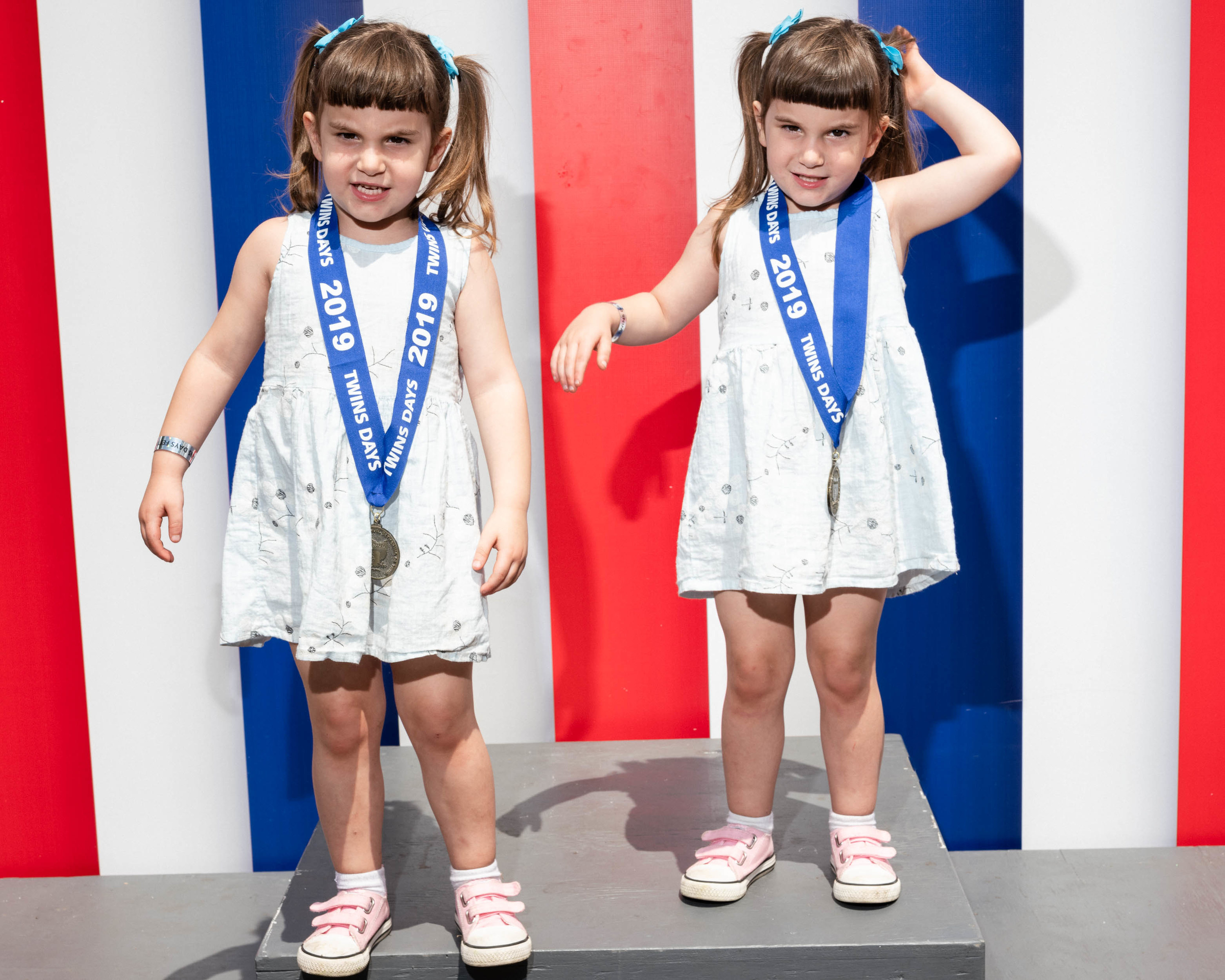 Egypt and Brandi from California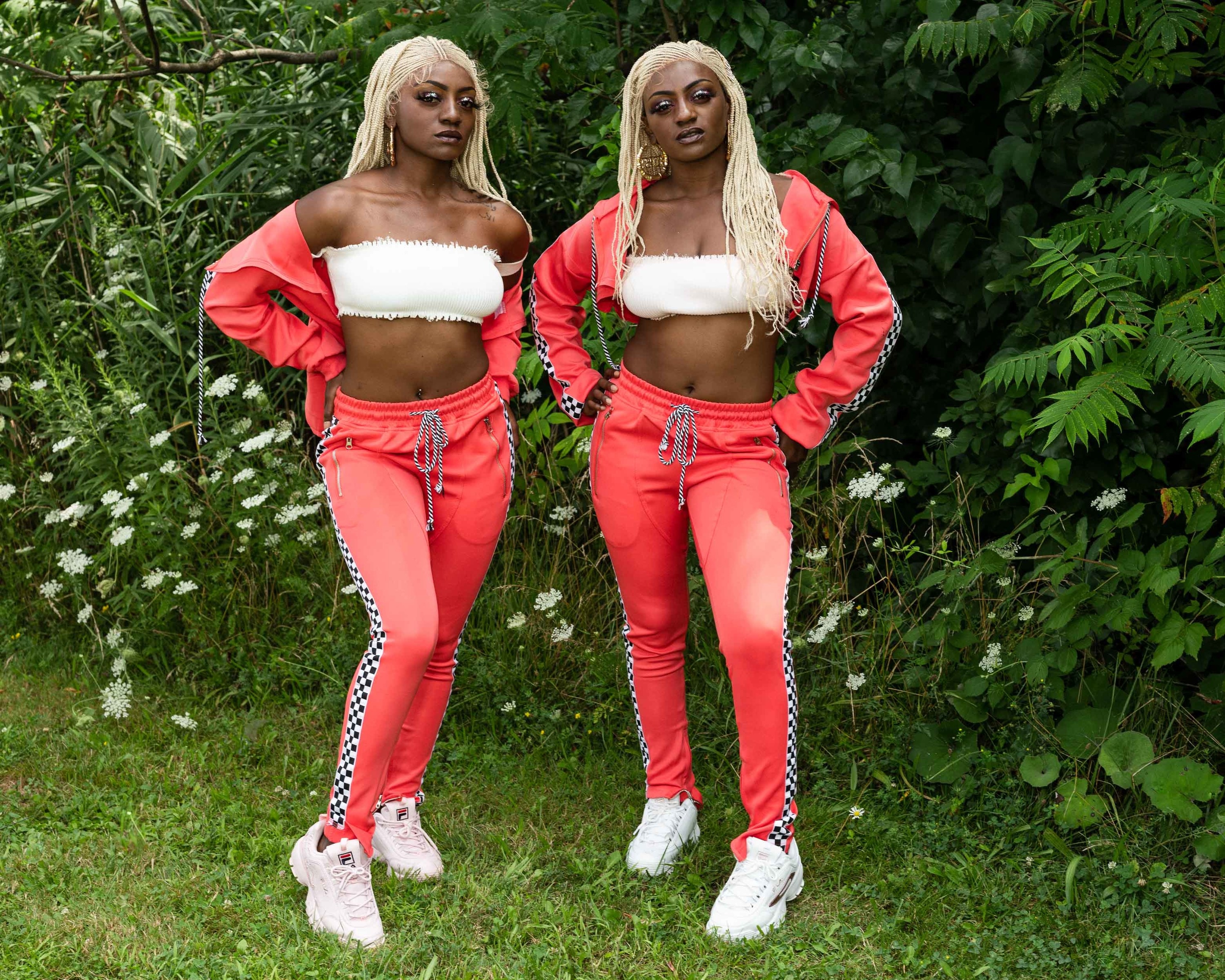 Audrey and Rosalyn from Grand Rapids, Michigan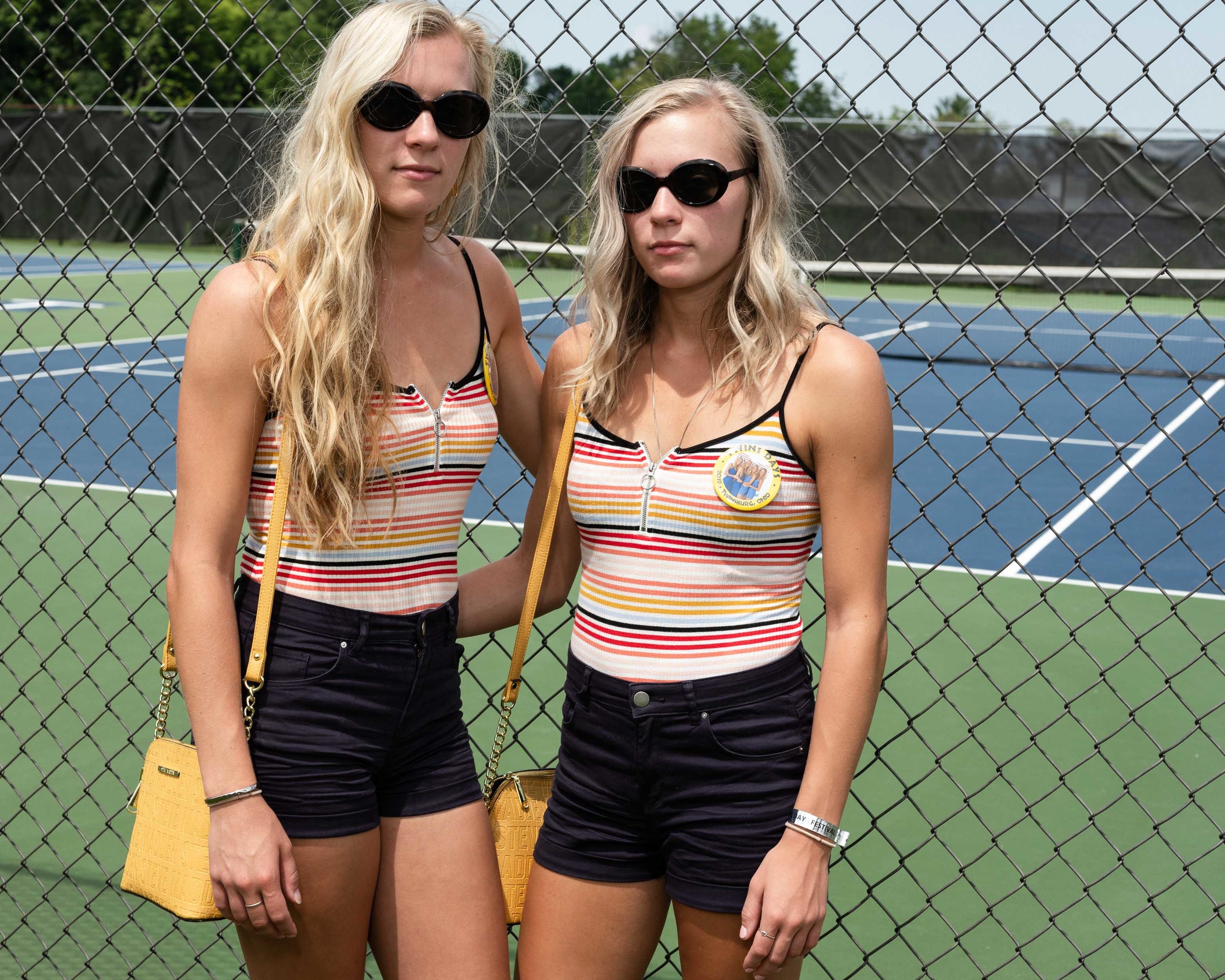 Maci and Mia from Greenfield, Indiana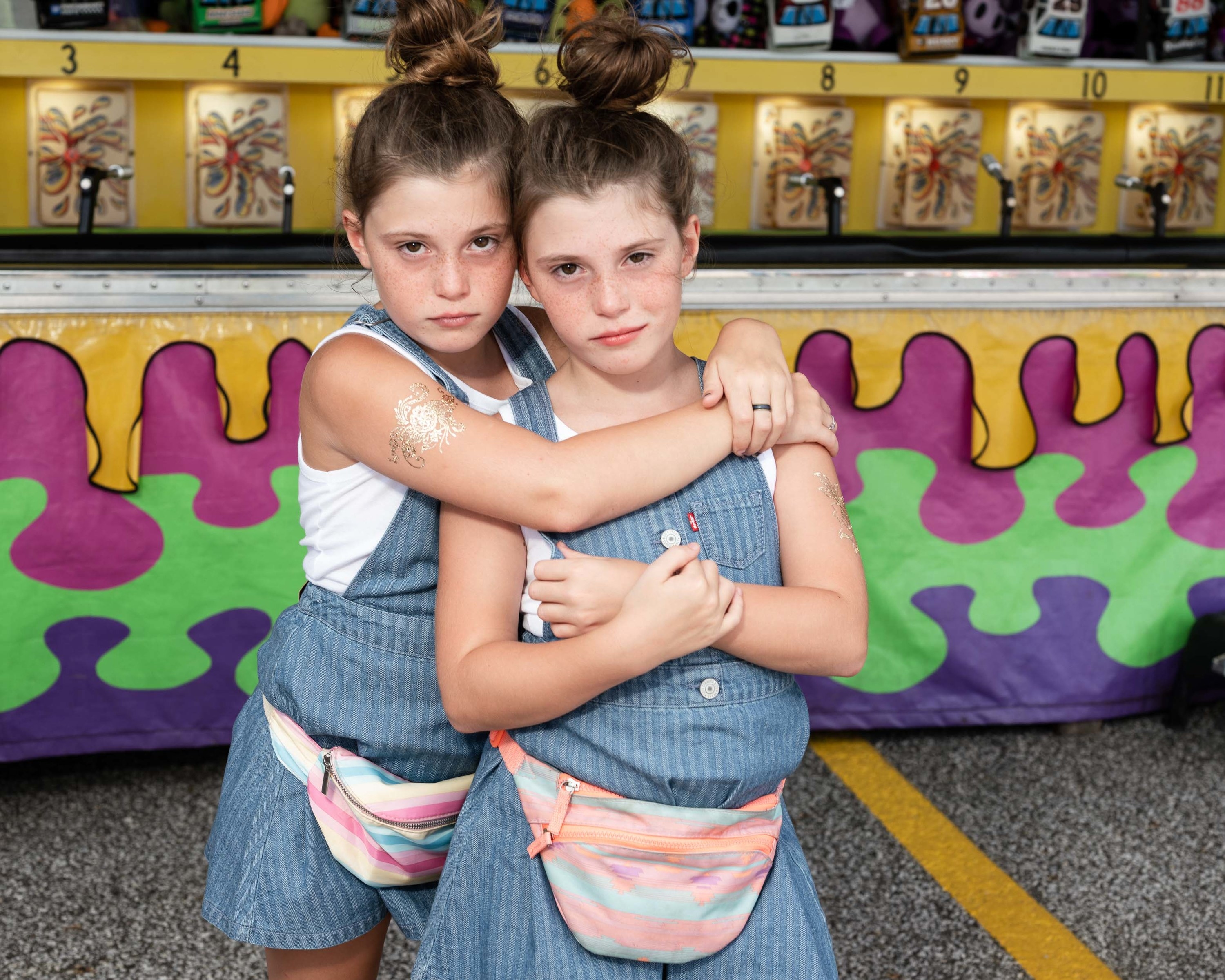 Allison and Elsa from Dublin, Ohio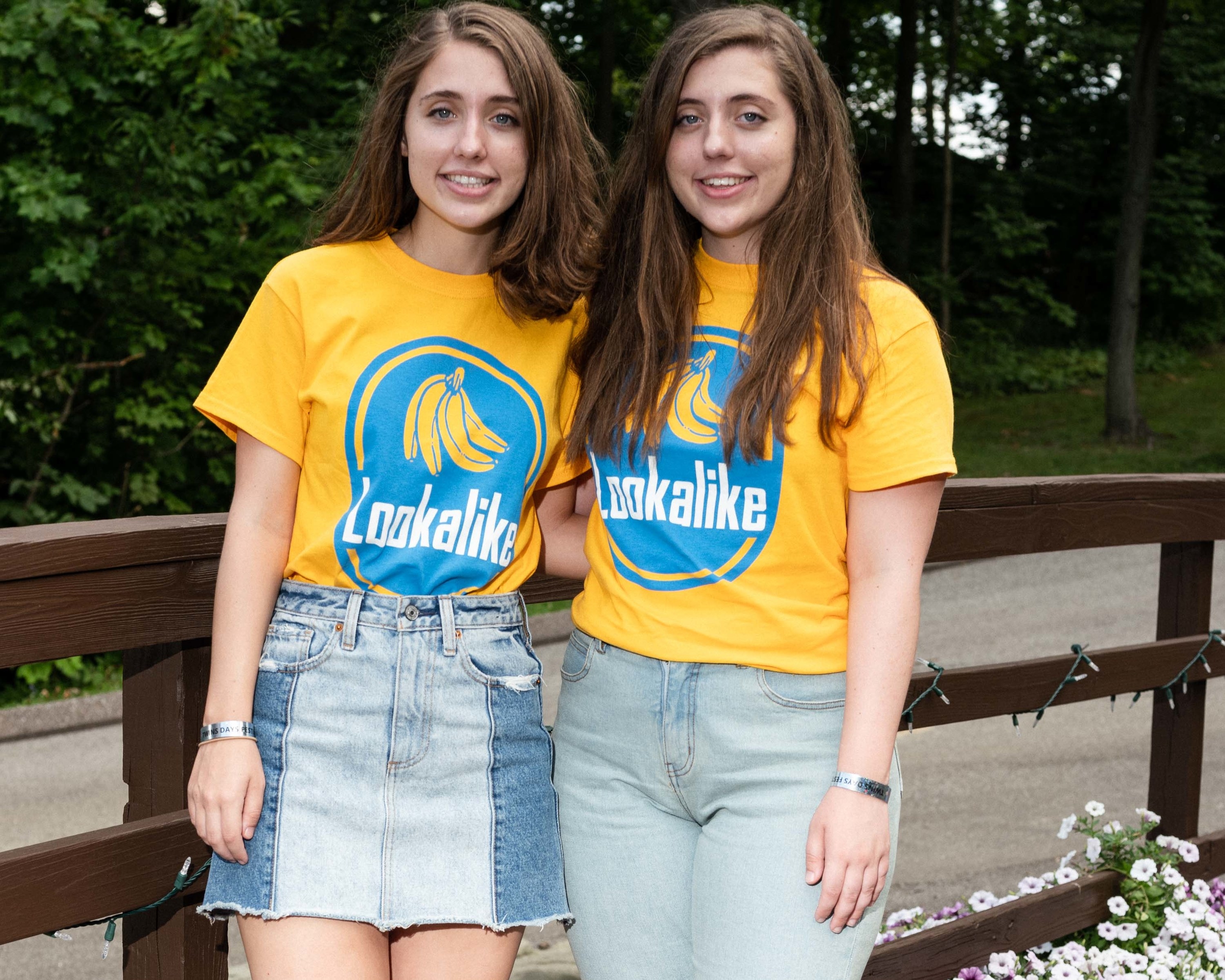 Anna and Awa from Senegal, West Africa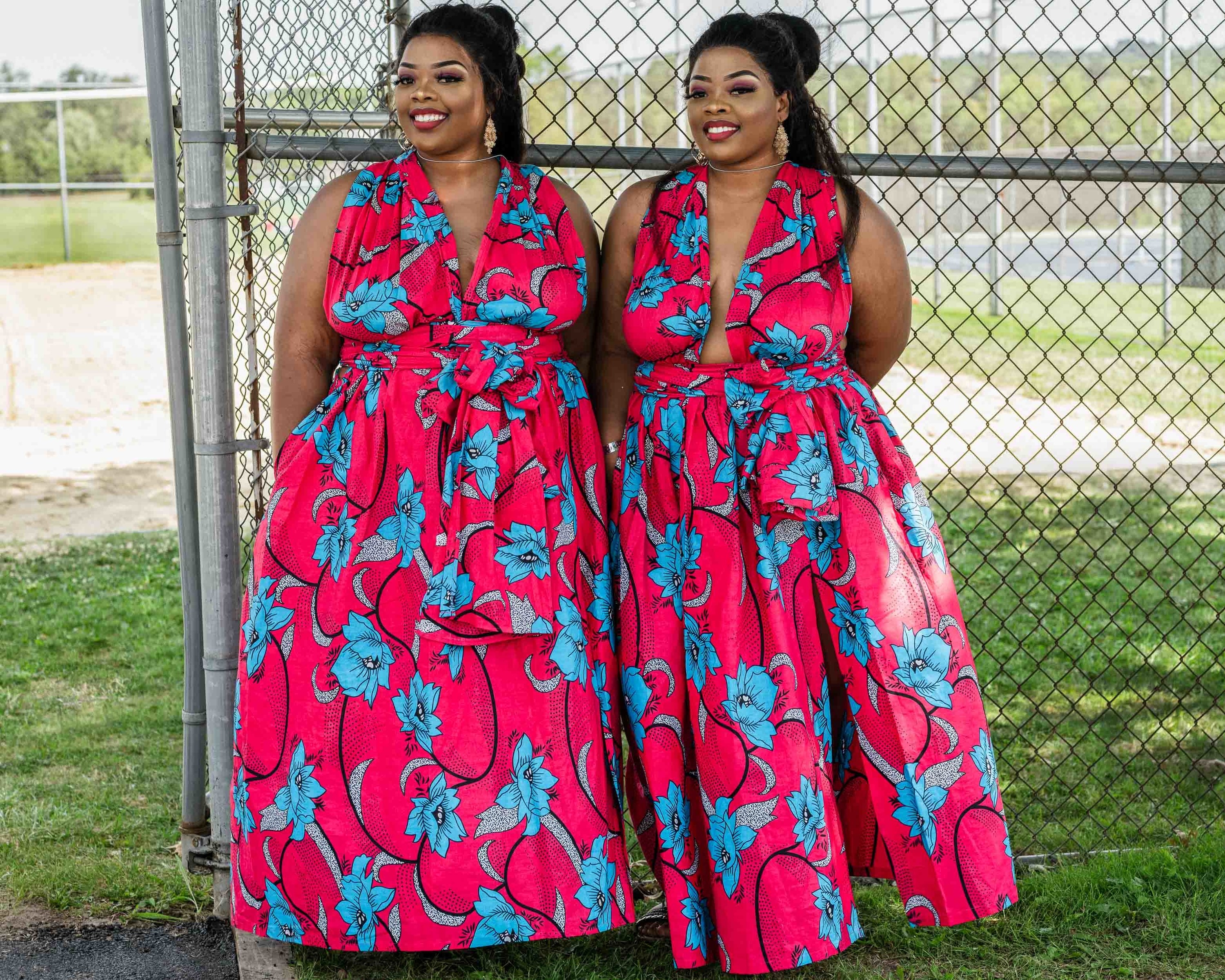 Faith and Grace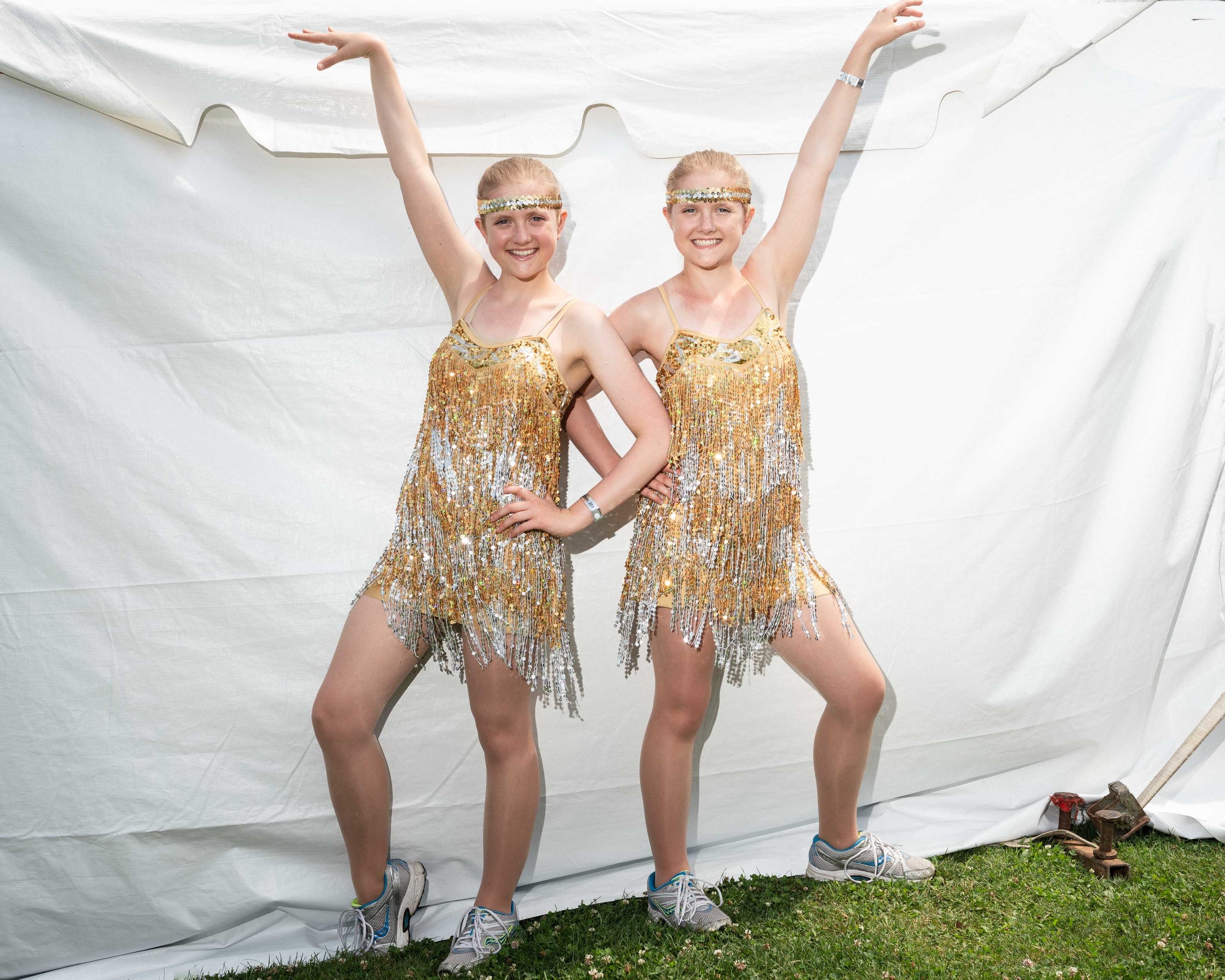 Hannah and Hatti from Convoy, Ohio