This sweet moment of Dr. Seuss reading The Cat in the Hat to children at a public library in La Jolla, California, 1957.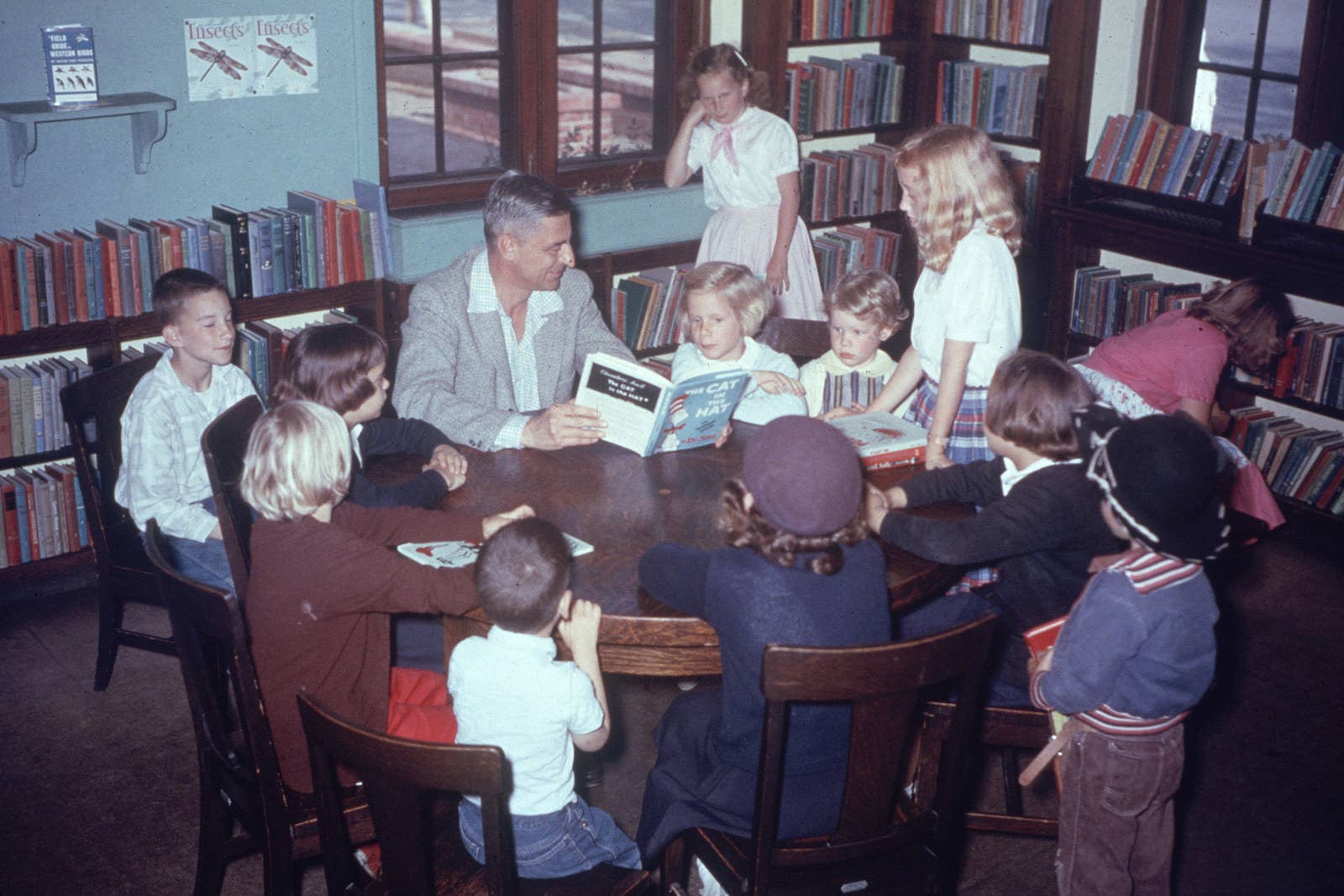 Manuscripts dating back to 800, chained to lecterns in Hereford Cathedral Library in Herefordshire, England.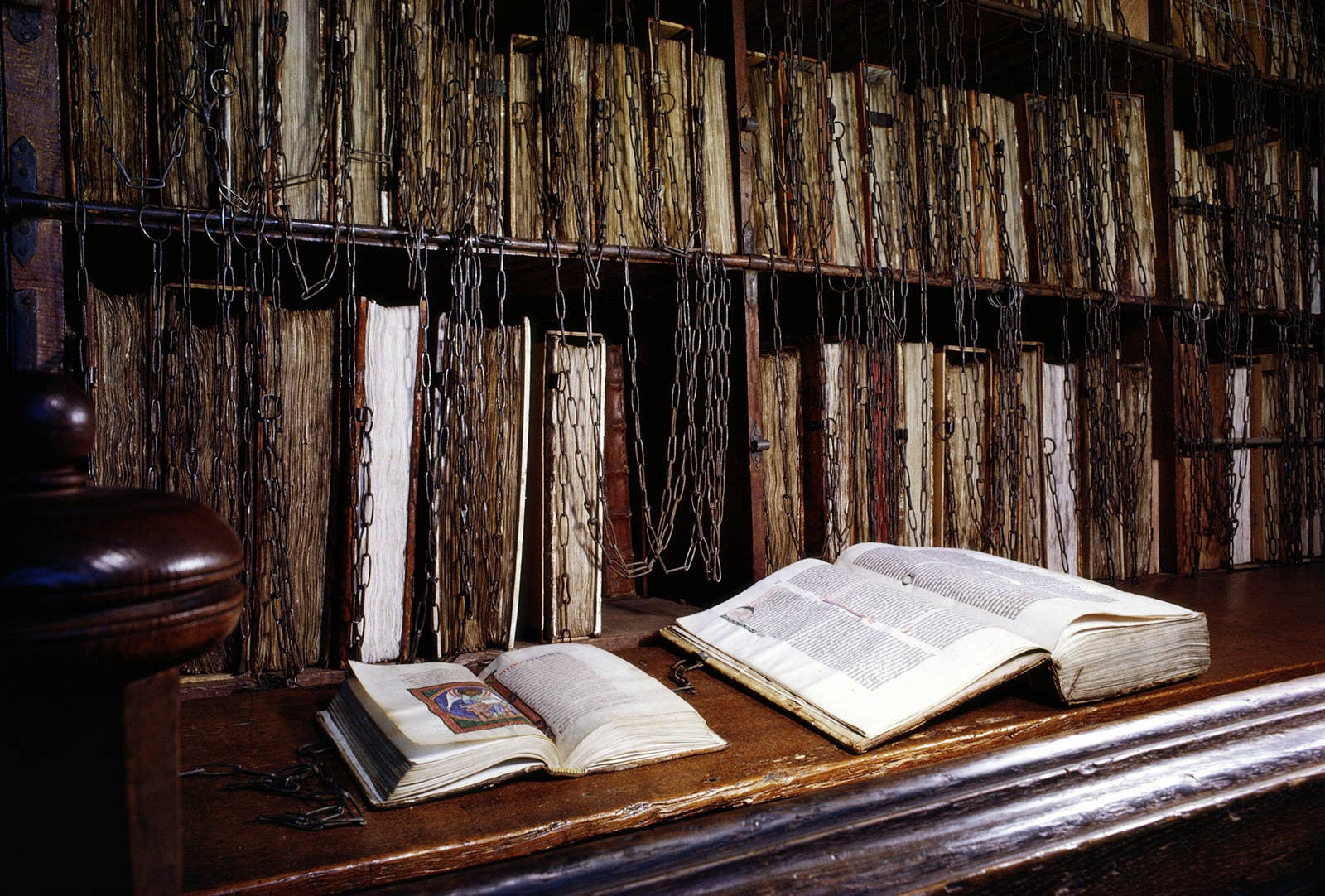 A lonely mouse that was squashed by 19th-century pupils and perfectly preserved between the pages of a book at Salisbury Cathedral Library in England.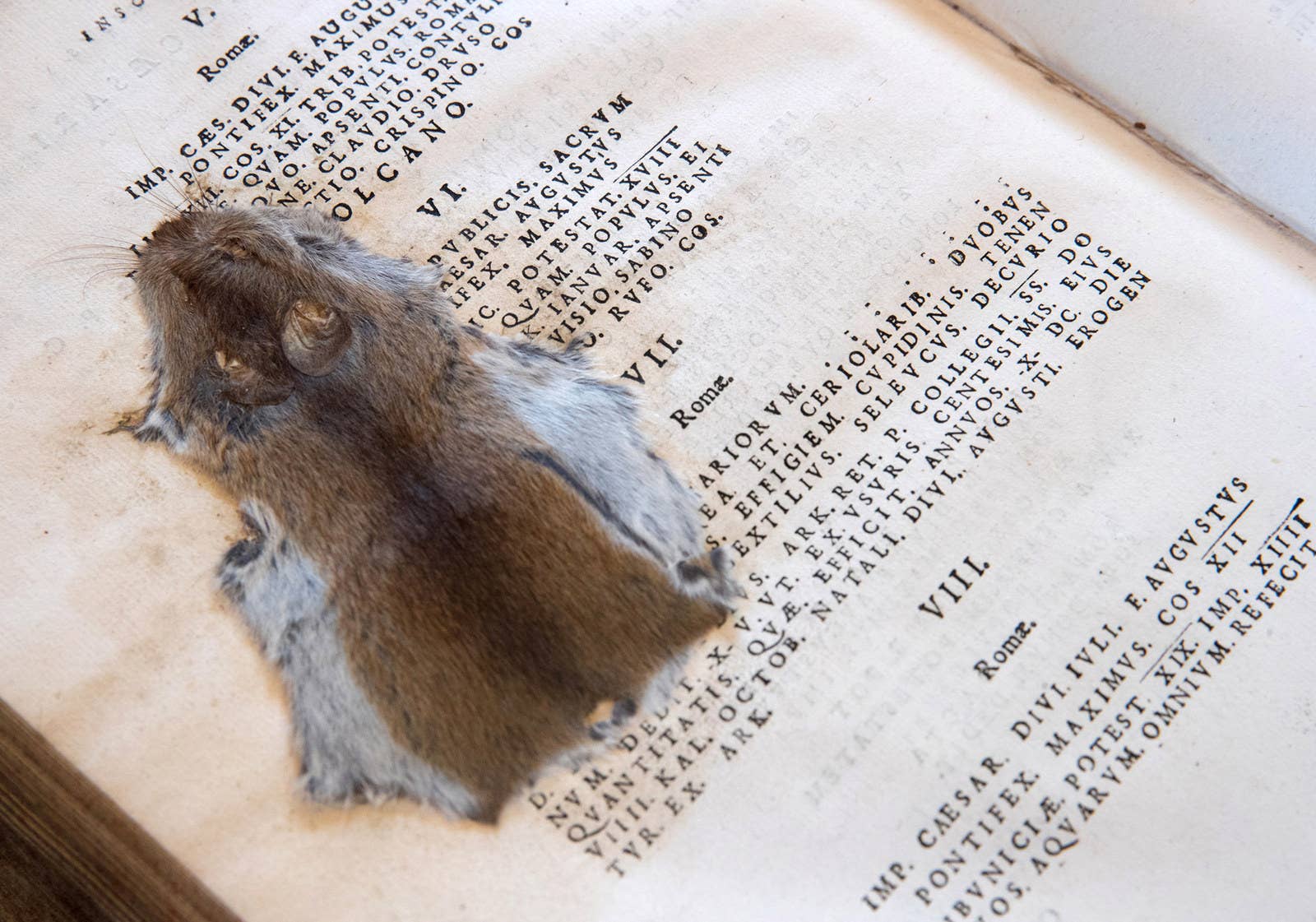 This library built by garbage collectors, who gathered discarded books during their trash collection rounds, in Ankara, Turkey.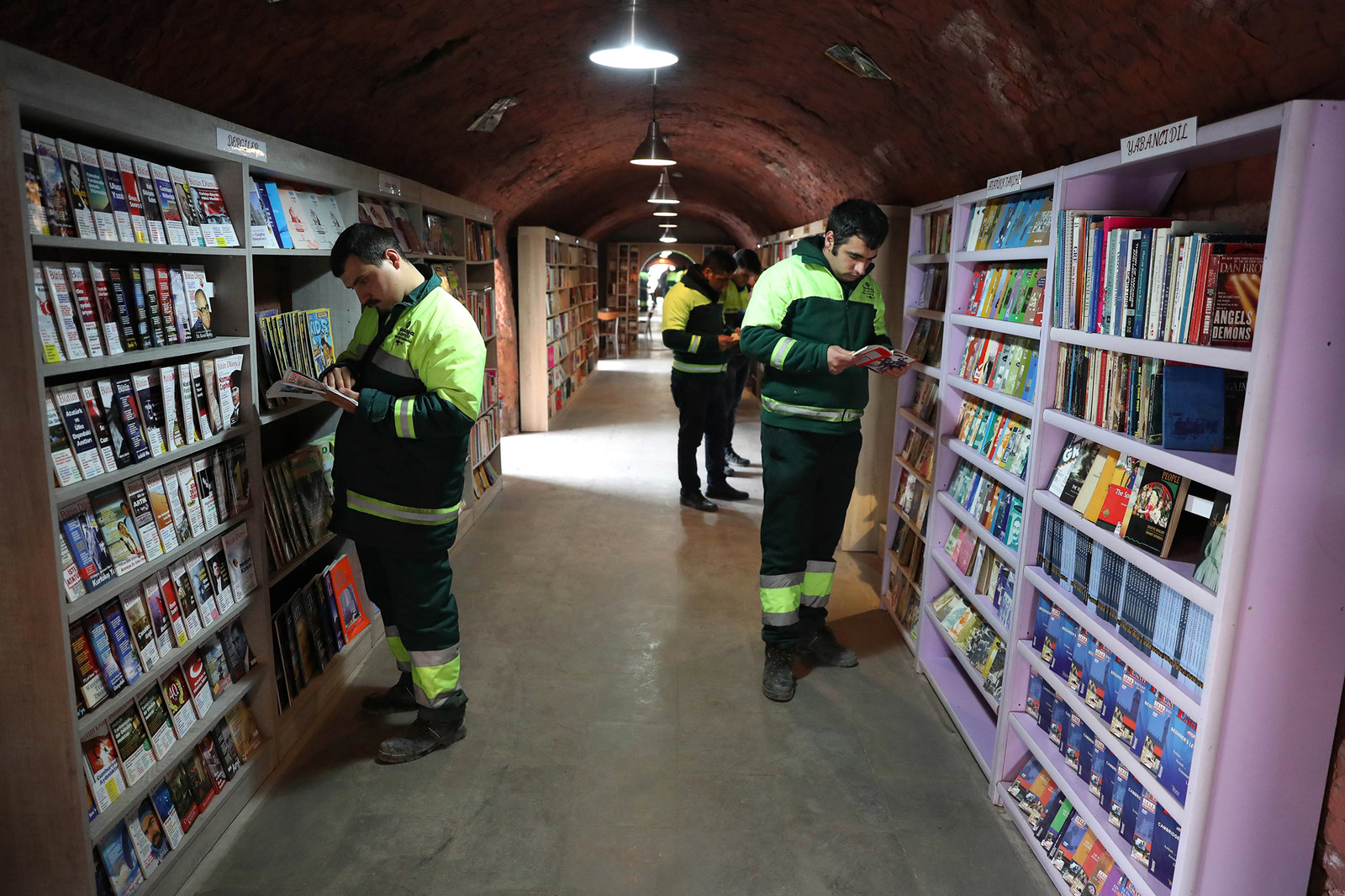 An extremely rare copy of Shakespeare's First Folio, dated back to 1623, located at the public library in Saint-Omer, France.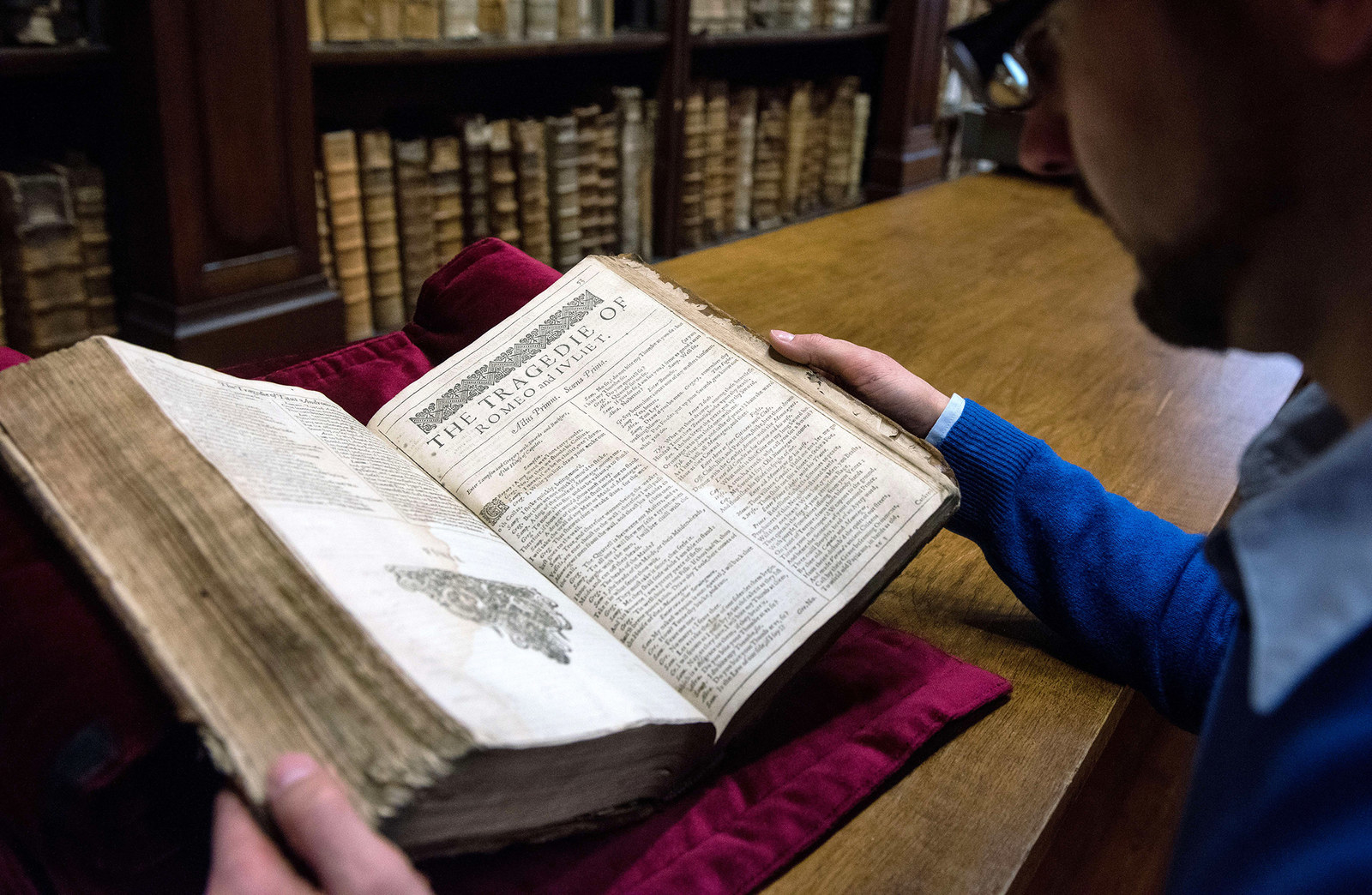 This mesmerizing portal to a world of knowledge at IKMZ Library in Cottbus, Germany.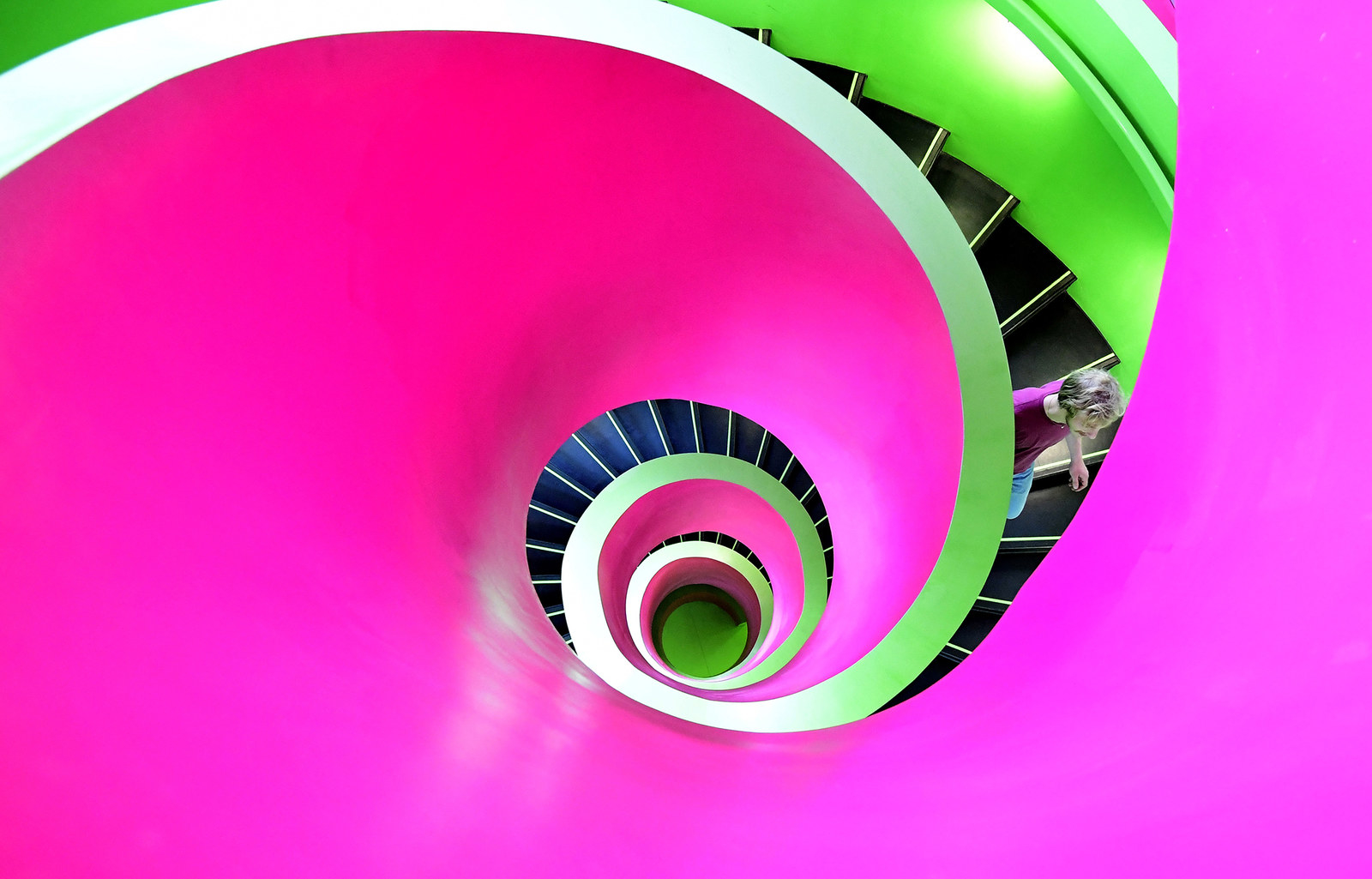 China's "loneliest library," located on the beaches of Qinhuangdao, China.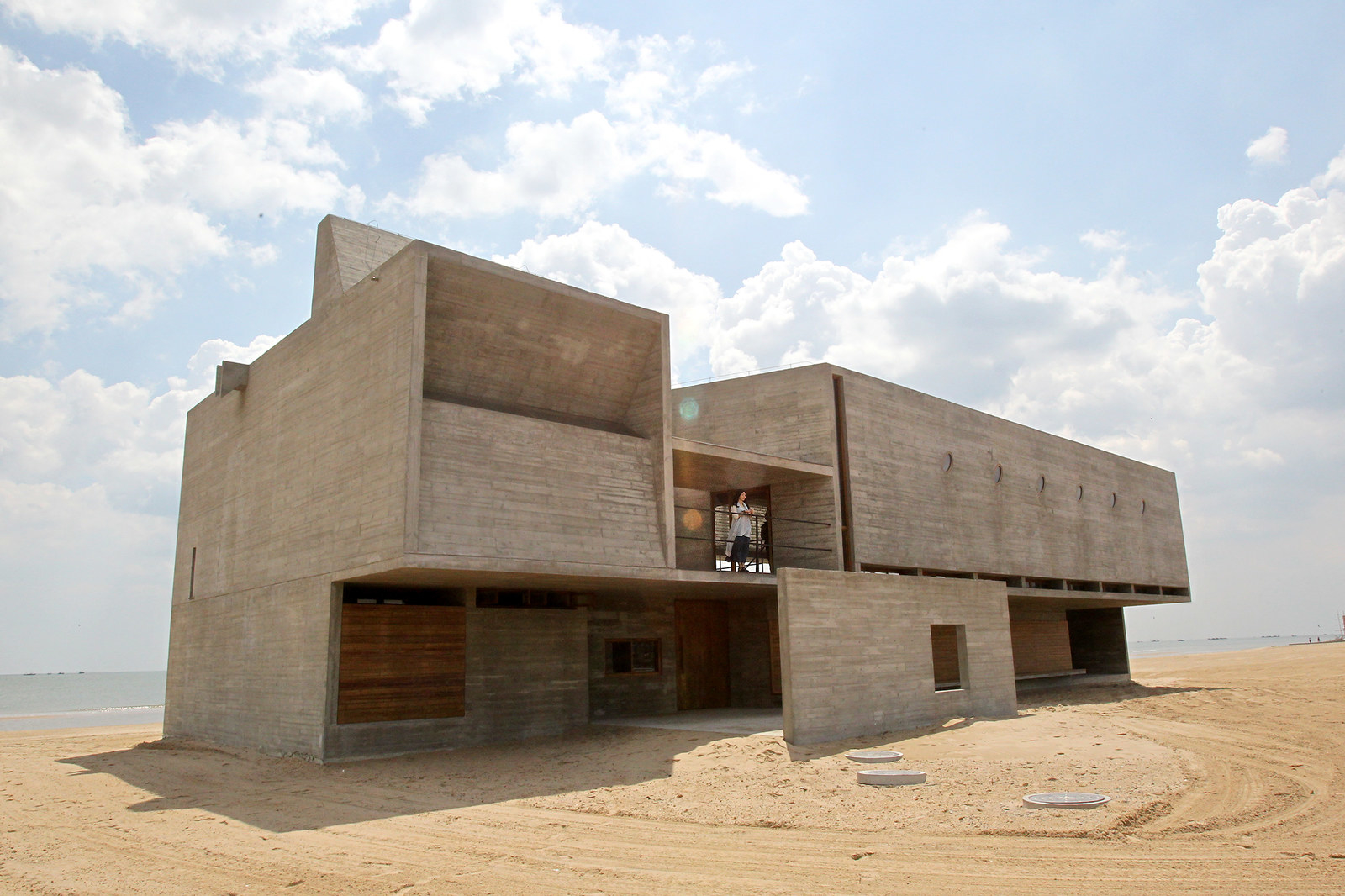 The "mobile library" project, launched in 2013 by Funmi Ilori, which helps share the love of reading to impoverished children across Lagos, Nigeria.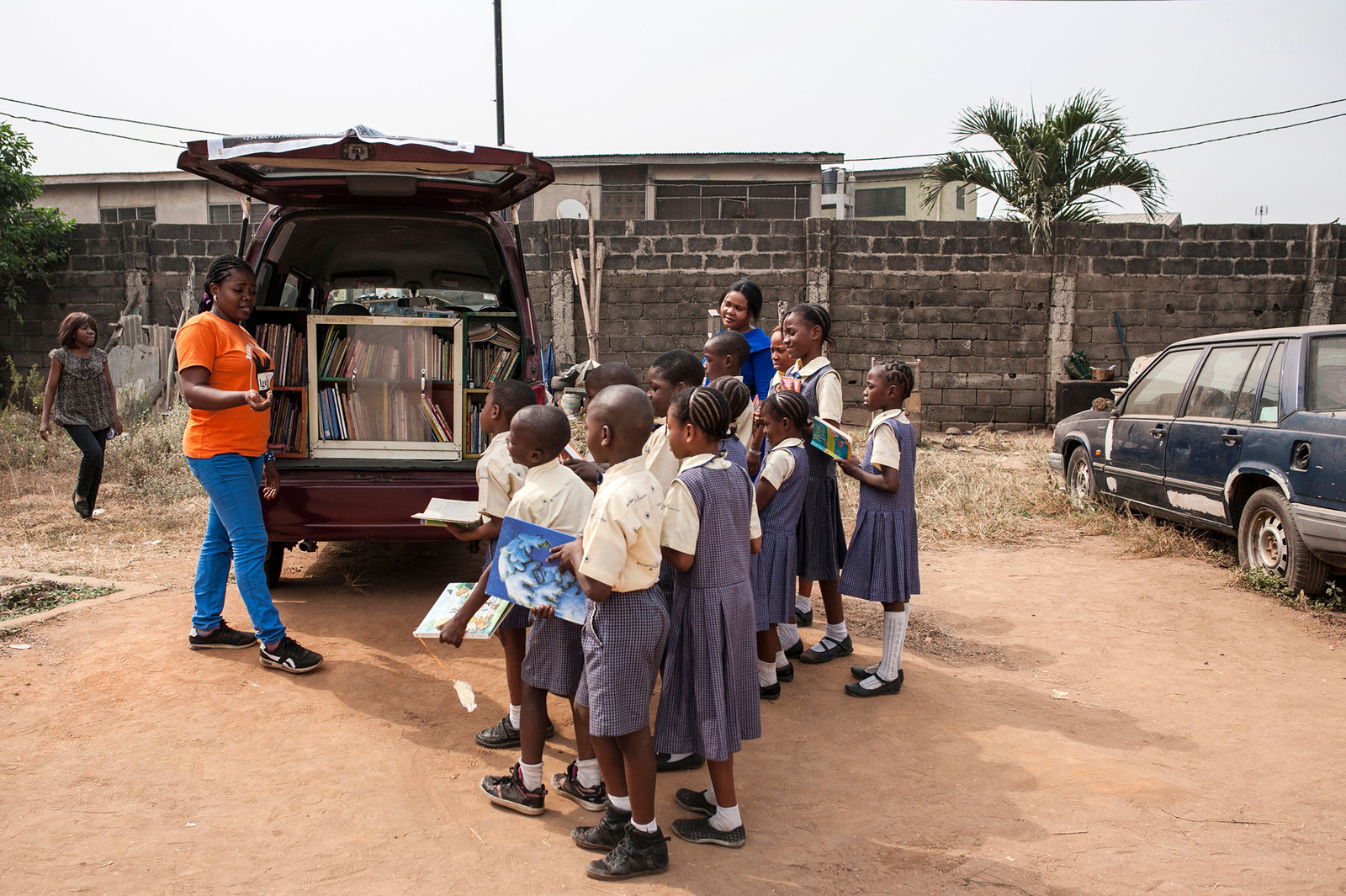 This 1948 study scene at the Smith College library in Northampton, Massachusetts, that's all too real for students past and present.
The Magna Carta being packed for its return to England from the US Library of Congress, where it was housed for safekeeping during World War II in 1946.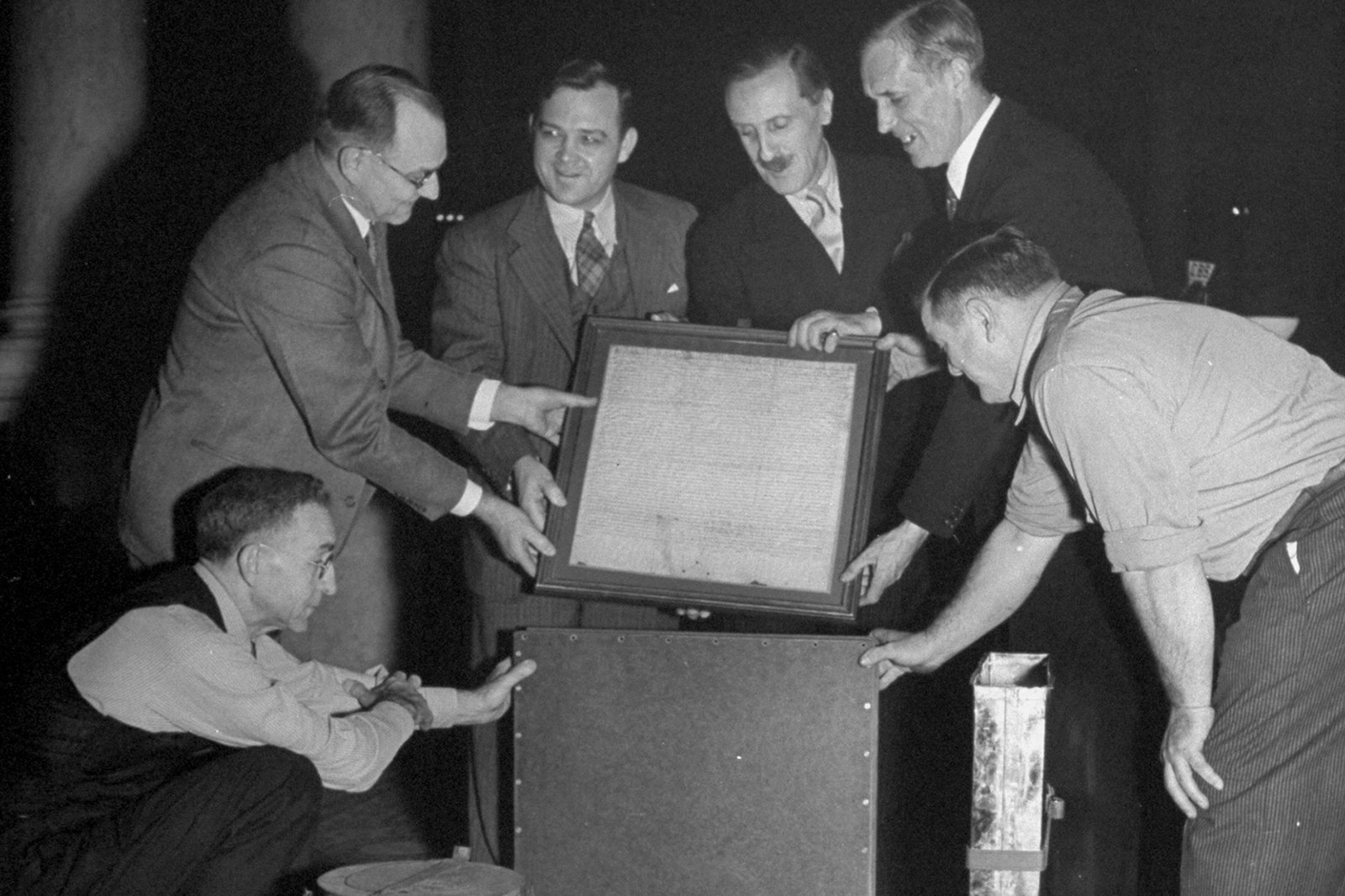 People looking through books in the burned remains of the Holland House library in London, following a blitzkrieg bombardment by Nazis during WWII.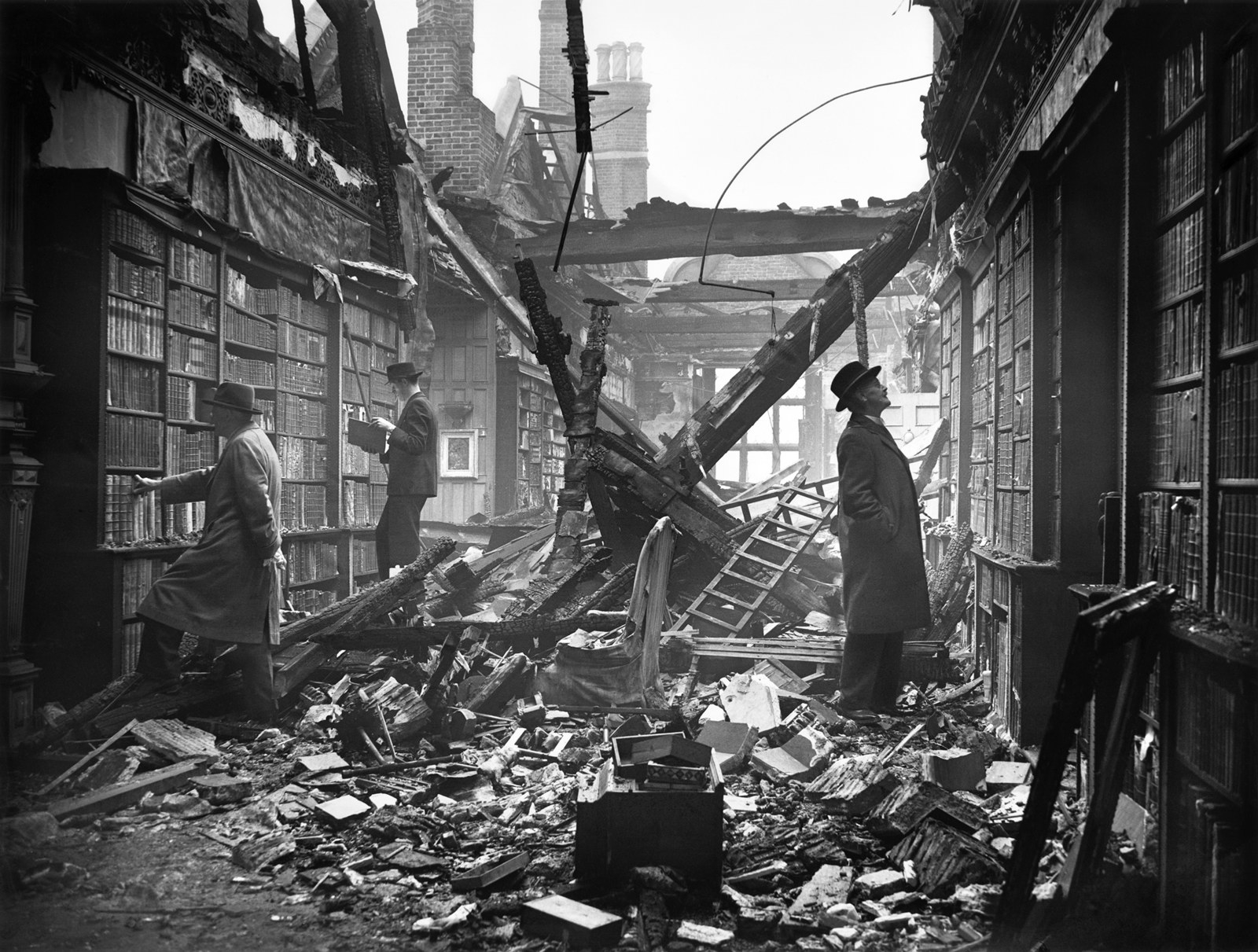 Sir Isaac Newton's death mask on view at Edinburgh University's main library in Scotland.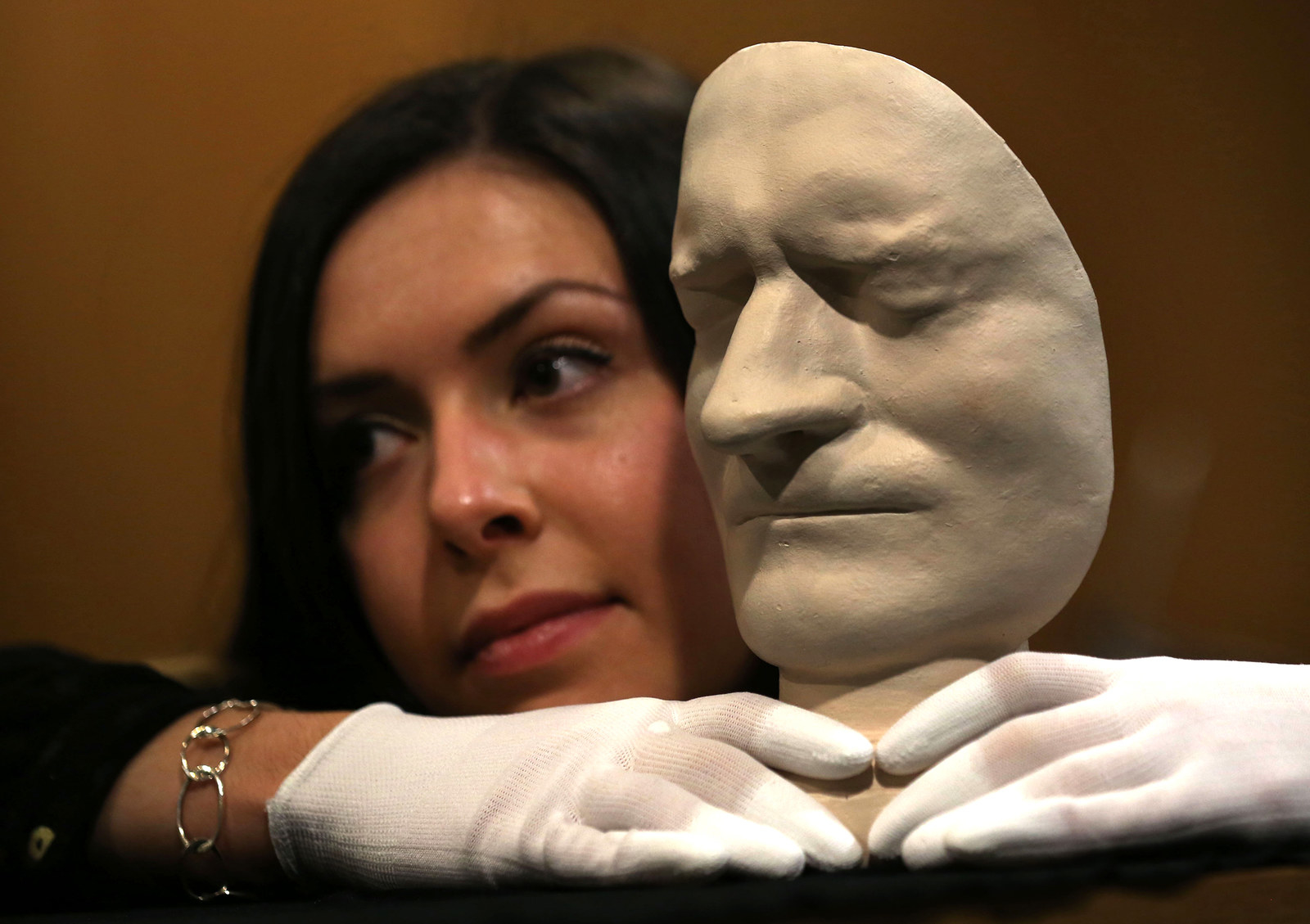 The literary labyrinth that is the George Peabody Library at Johns Hopkins University in Baltimore.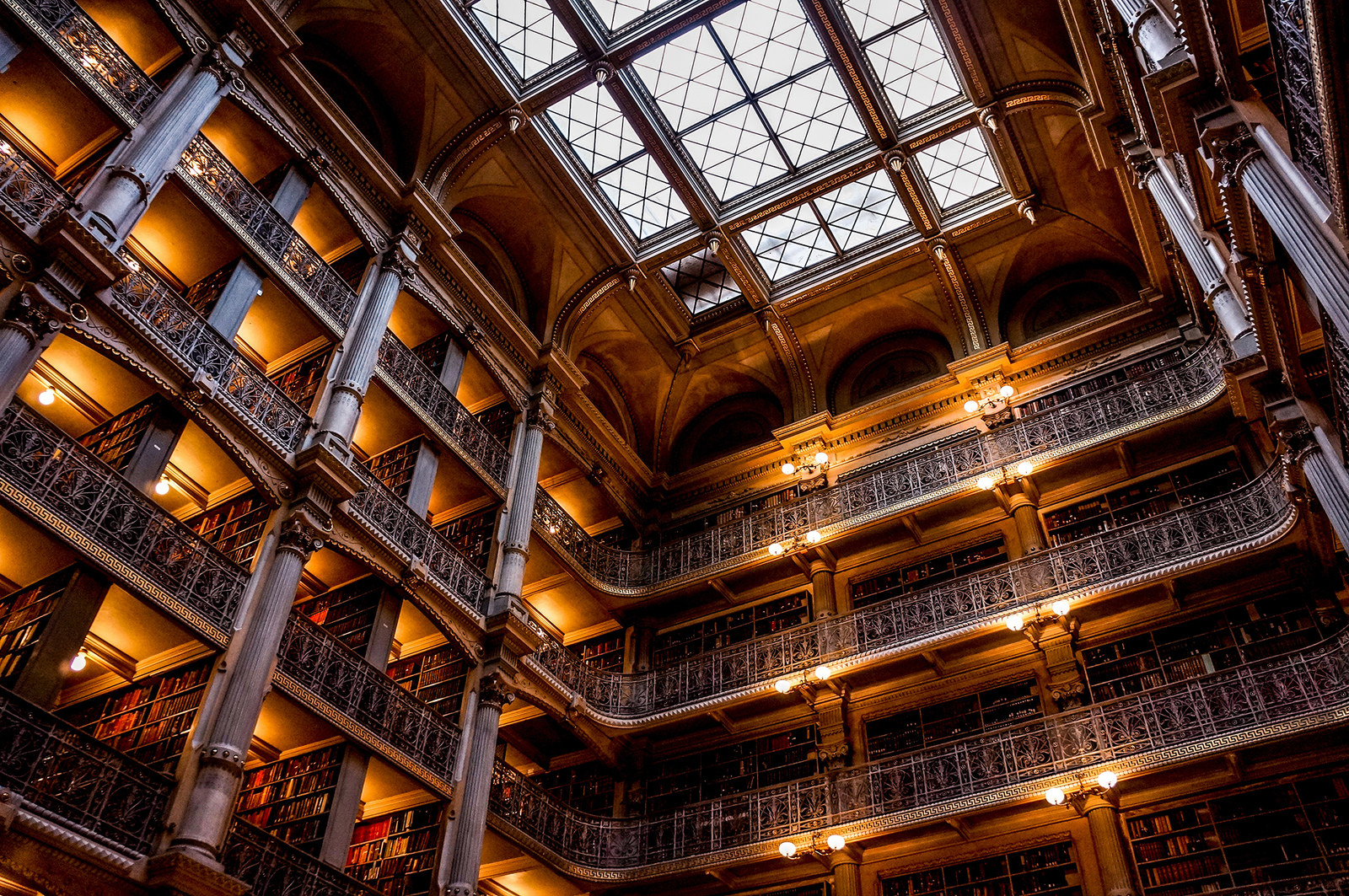 This highly efficient and minimalist library at the University of Amsterdam.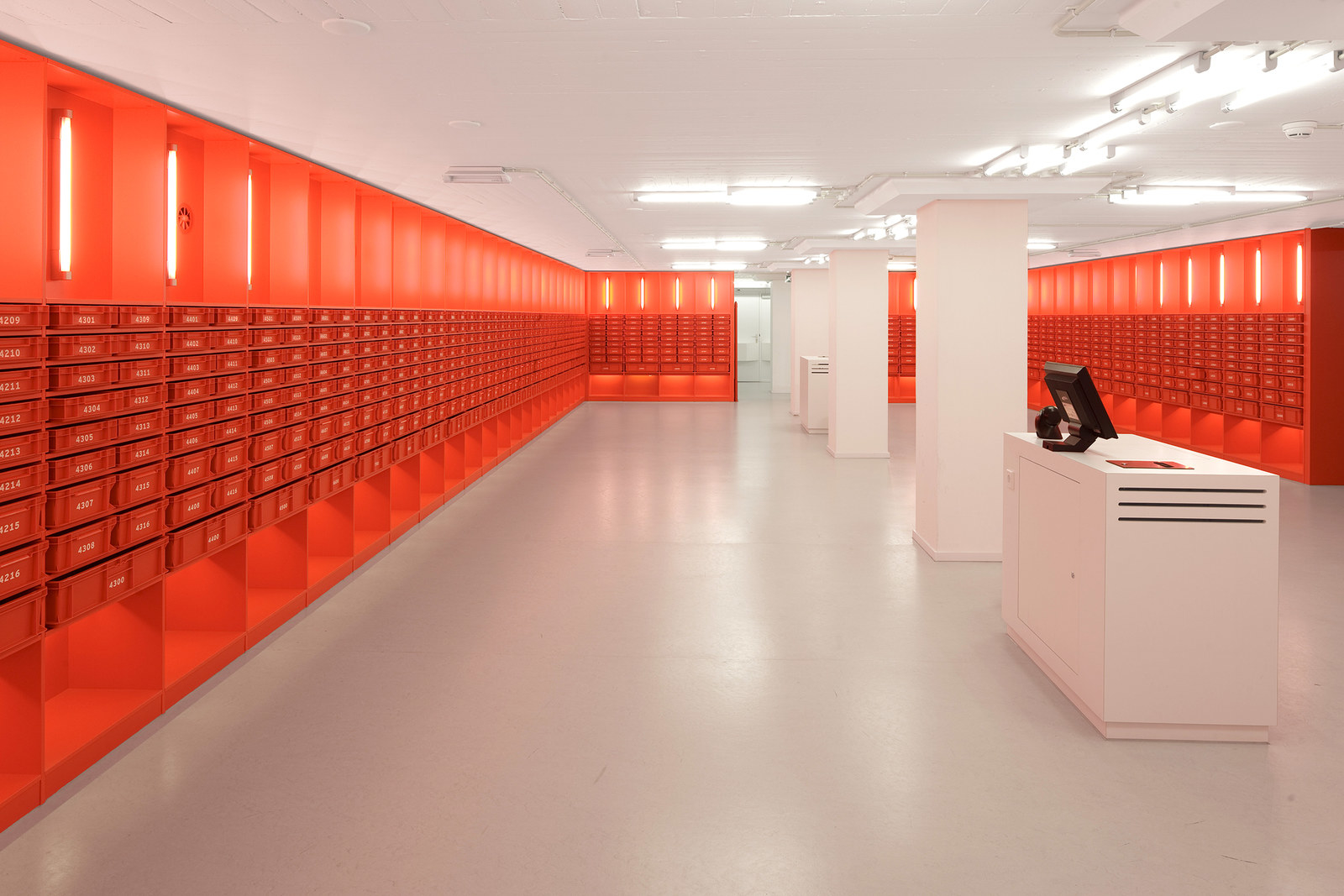 Rock 'n' roll legend Keith Richards of the Rolling Stones, strumming a few chords in his personal library.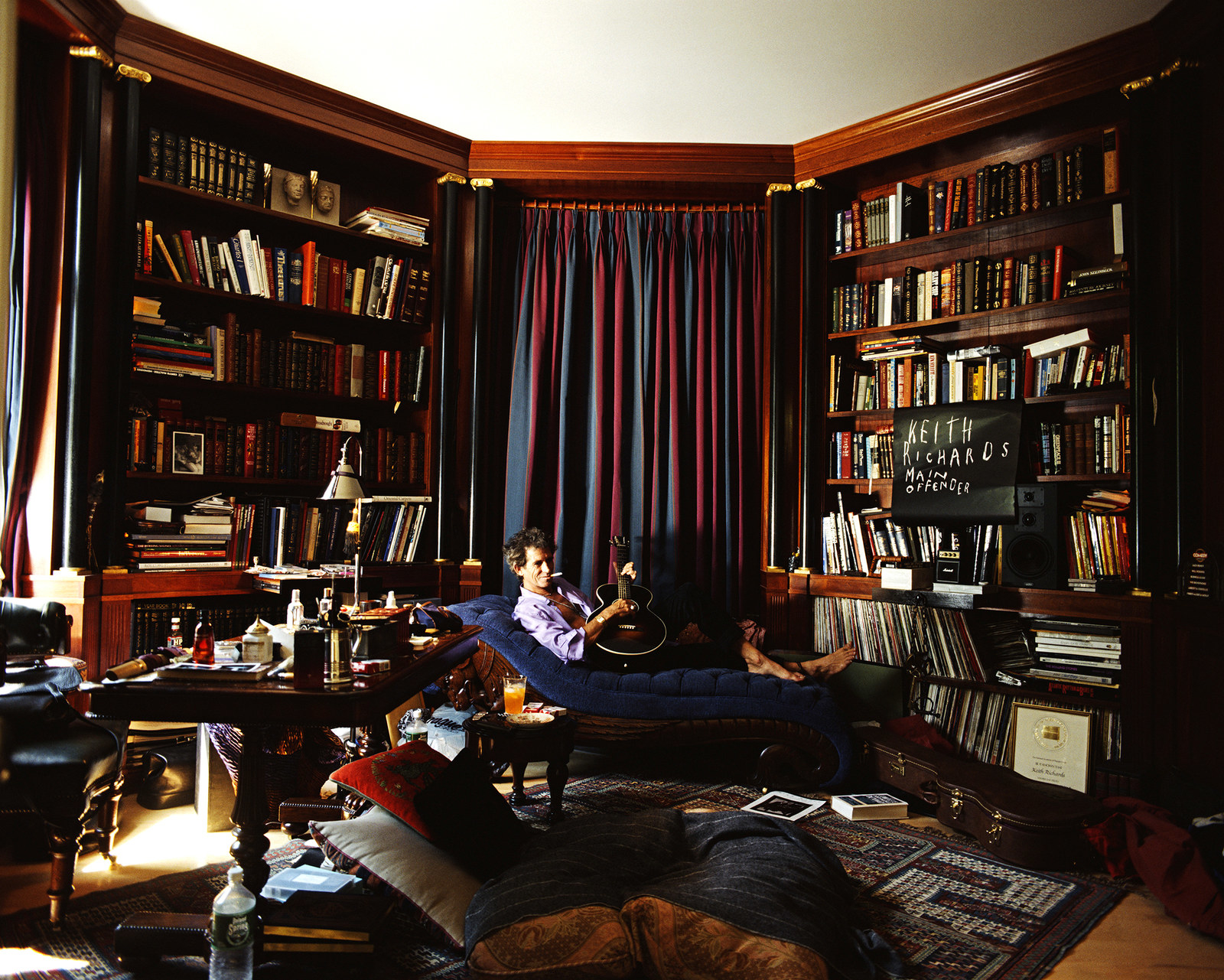 This heavenly library at the Admont Abbey monastery in Admont, Austria.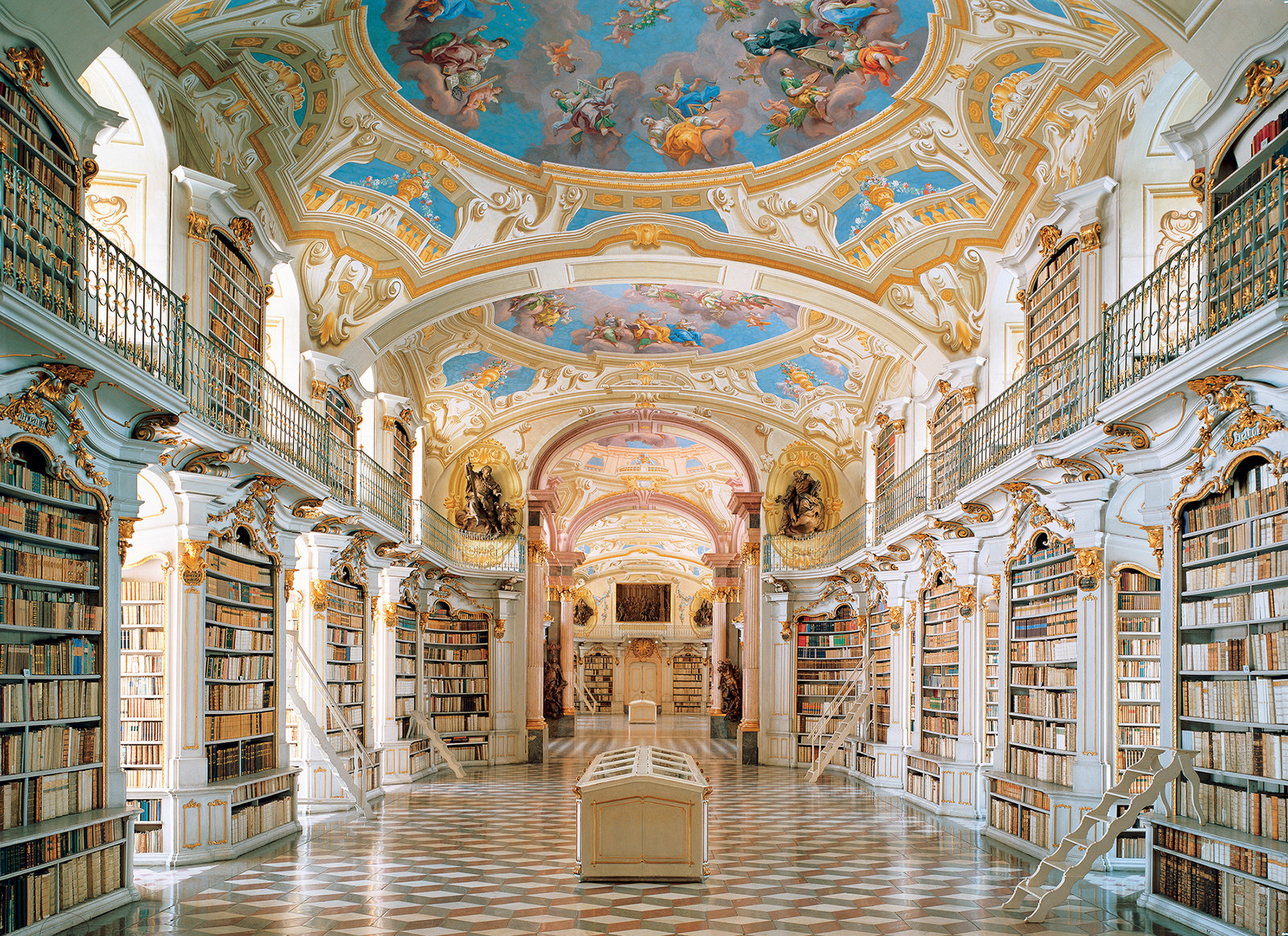 A mobile library tent set up in Odell, Oregon, for migrant farm workers during the Great Depression in 1941.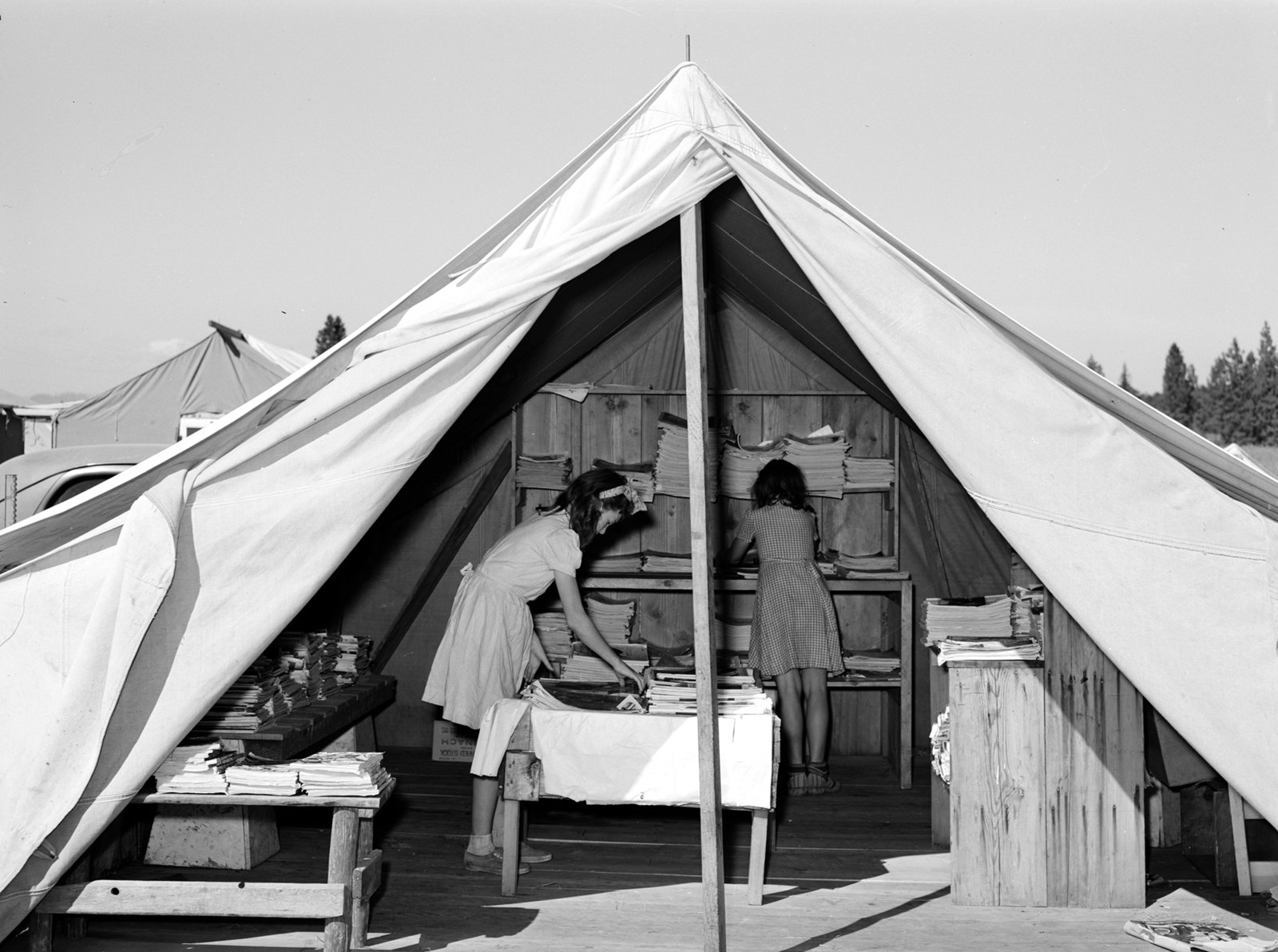 Muhammad Ali, then known as Cassius Clay, sharing a laugh with members of the Congregation of the Sisters of Charity of Nazareth in the library of Spalding University, in Louisville, Kentucky, 1963.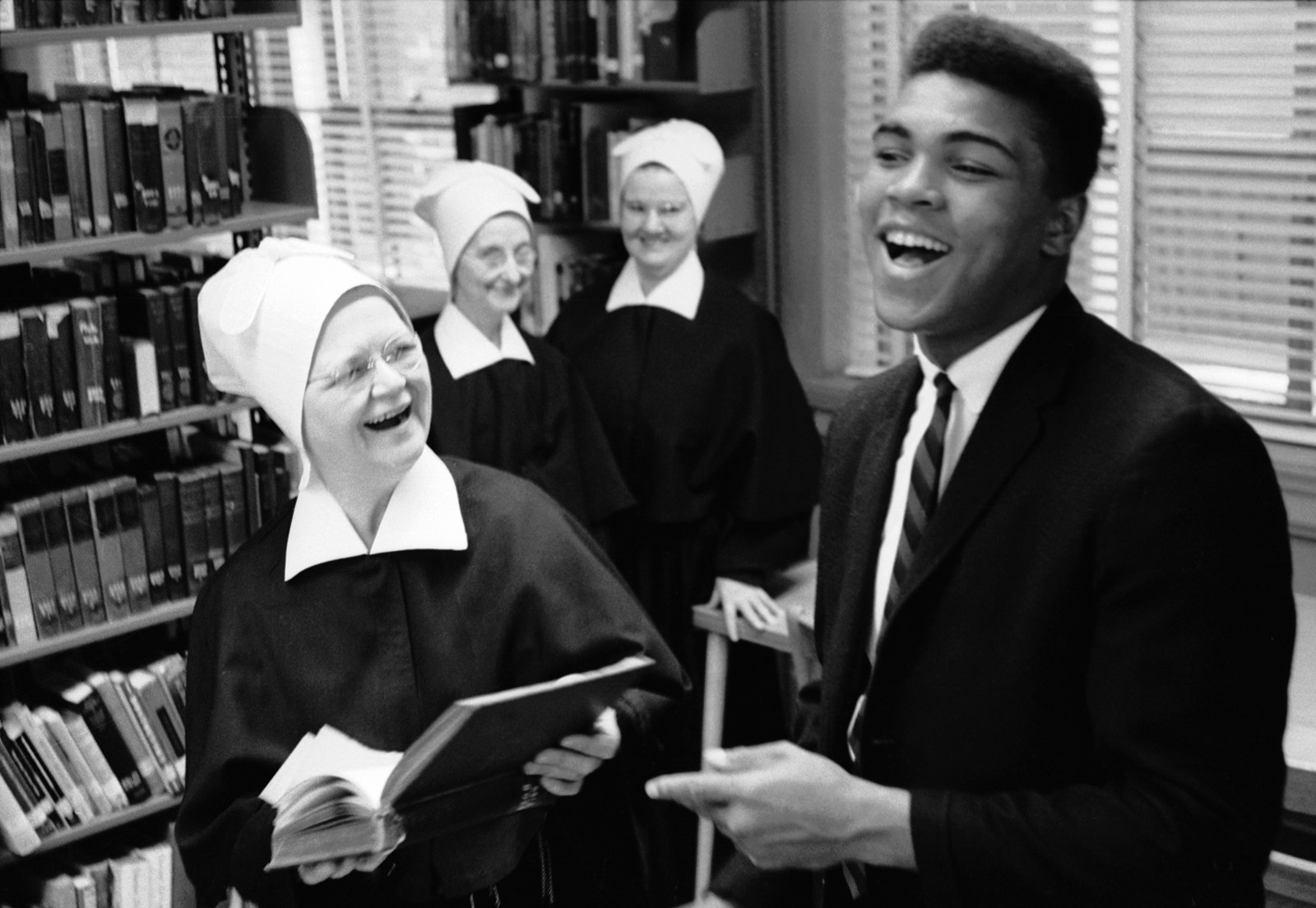 Princess Elizabeth and her sister, Princess Margaret, in the Buckingham Palace library, 1946.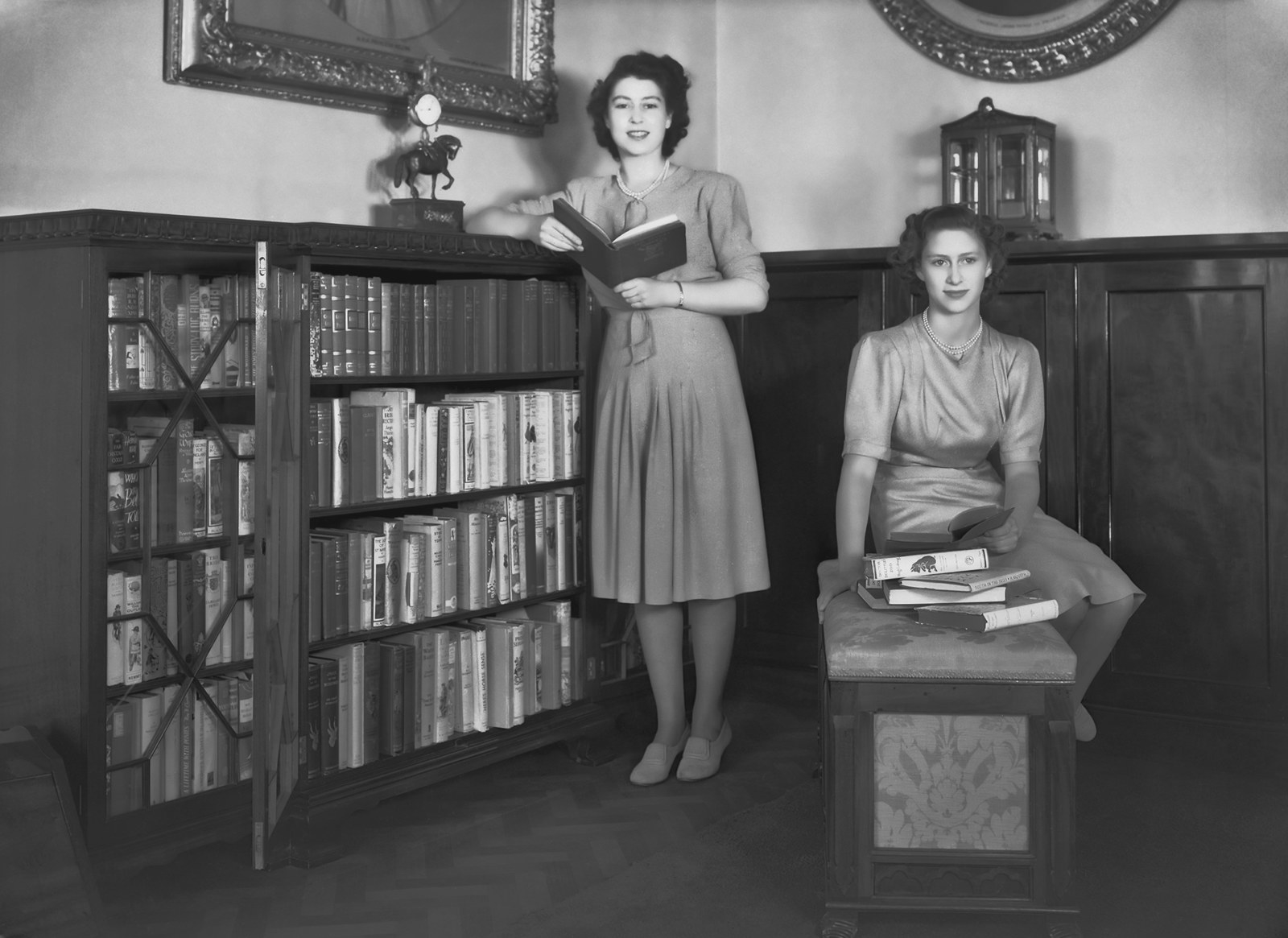 And the modern Tianjin Binhai Library, dubbed "the most beautiful library in China."