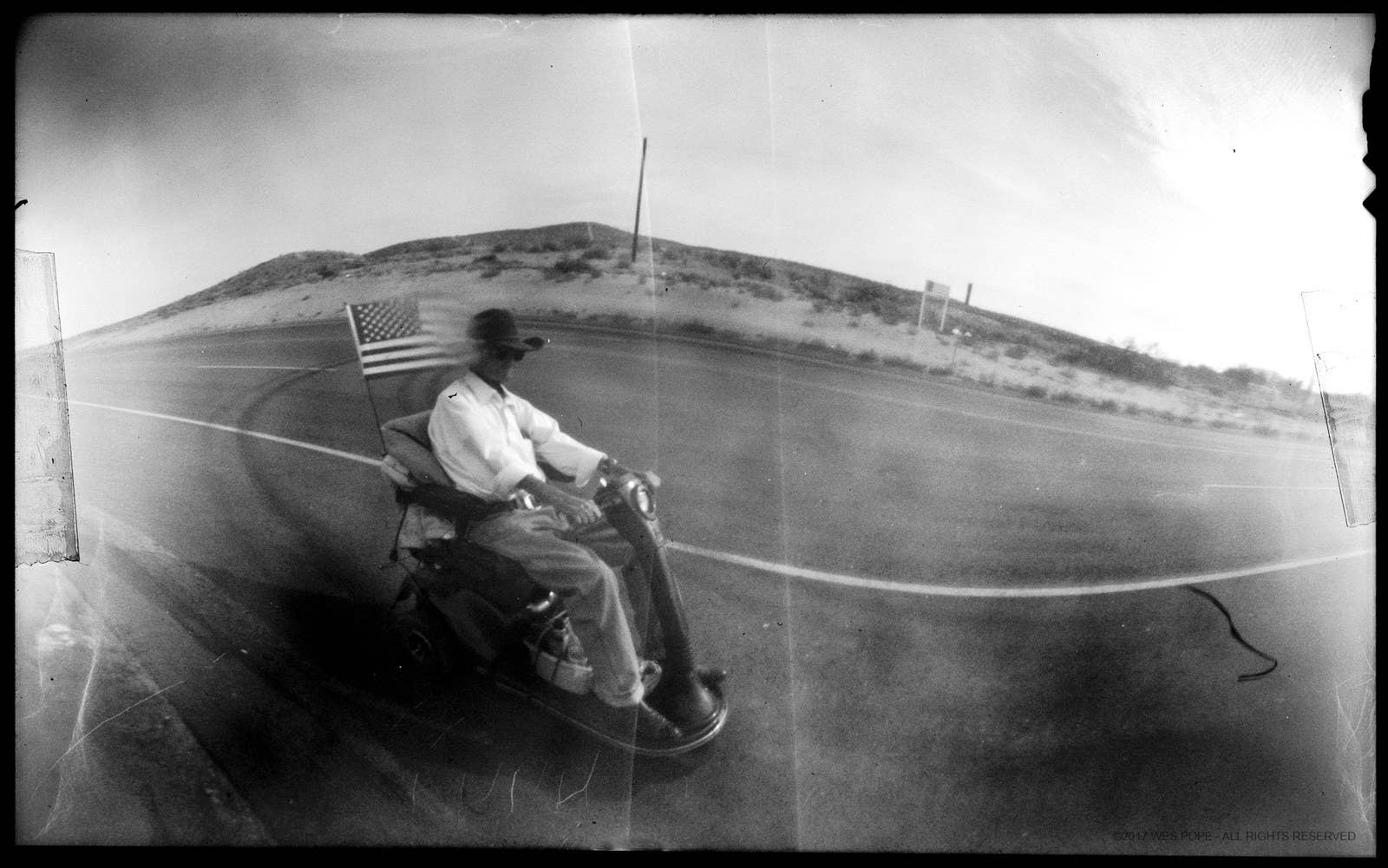 Few things are iconically American as the famed highway, Route 66. Known to many as the "Main Street of America," this 2,448 mile long road was one of the first highways in the United States, stretching from the urban metropolis of Chicago to the sun-kissed shores of Southern California.
In 1985, Route 66 was officially decommissioned in favor of the new Interstate Highway System. Still, this iconic highway attracts millions of drivers each year as part of a unique pilgrimage to experience America. One such pilgrim is photographer Wes Pope, whose new book Pop 66 captures his journey across Route 66 through pictures made with a rudimentary camera known as a pinhole camera. The results are dreamlike voyage across the US heartland and unique portrait of America today.
Pope shared with BuzzFeed News a selection of his pictures and thoughts about his personal journey out West:
Route 66 is iconic Americana, but it's not just one America. It's this organic accumulation of histories dotting almost 2,500 miles of two-lane highway, created by lots of different people, all working away at their American dreams for over more than half a century. What it became, and what has survived, is not what any one person intended. Battered utility poles and broken concrete. The boarded-up remains of defunct businesses that were once thriving monuments to mom-and-pop capitalism — and a determination to keep going, to remember.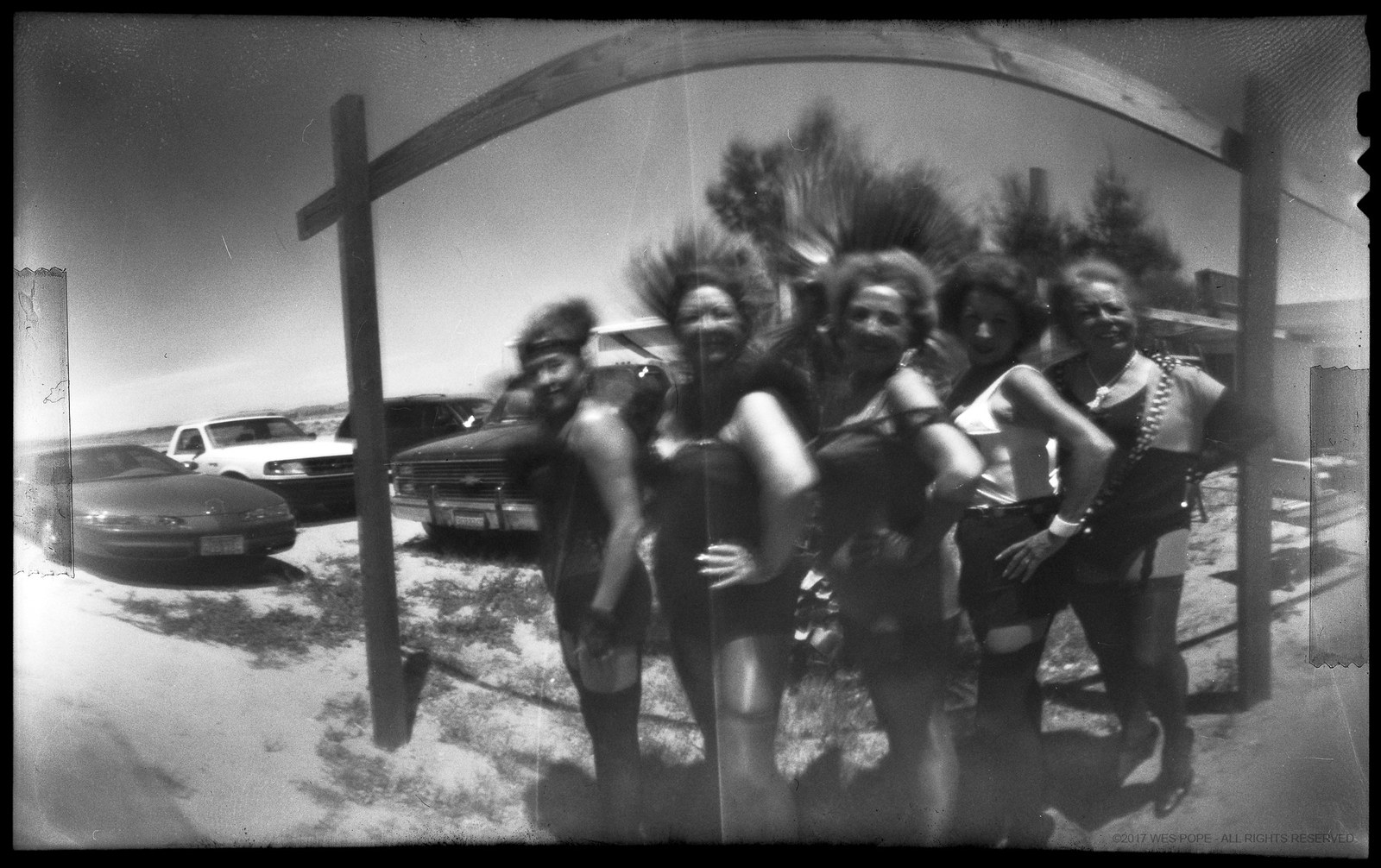 Established in 1926, Route 66 ran from Chicago to Los Angeles, making it's way across Illinois, Missouri, Kansas, Oklahoma, Texas, New Mexico, Arizona, and California. The route served as the backdrop for John Steinbeck's Grapes of Wrath, a 1960s television show, and an enduring pop song, "Get Your Kicks..." that was recorded by Chuck Berry, Depeche Mode, the Rolling Stones, and many others. Eventually the Interstate Highway system bypassed the old road, and Route 66 was decommissioned as part of the US Highway System in 1985.

Over the course of 19 years, I have definitely noticed some themes that have emerged: creativity, outsider art, mom-and-pop entrepreneurism, and, most of all, the resilience of Americans from all different backgrounds living on the margins. In other ways, I can't fully explain what this project is about — it feels like this strange dream that I am trying to capture.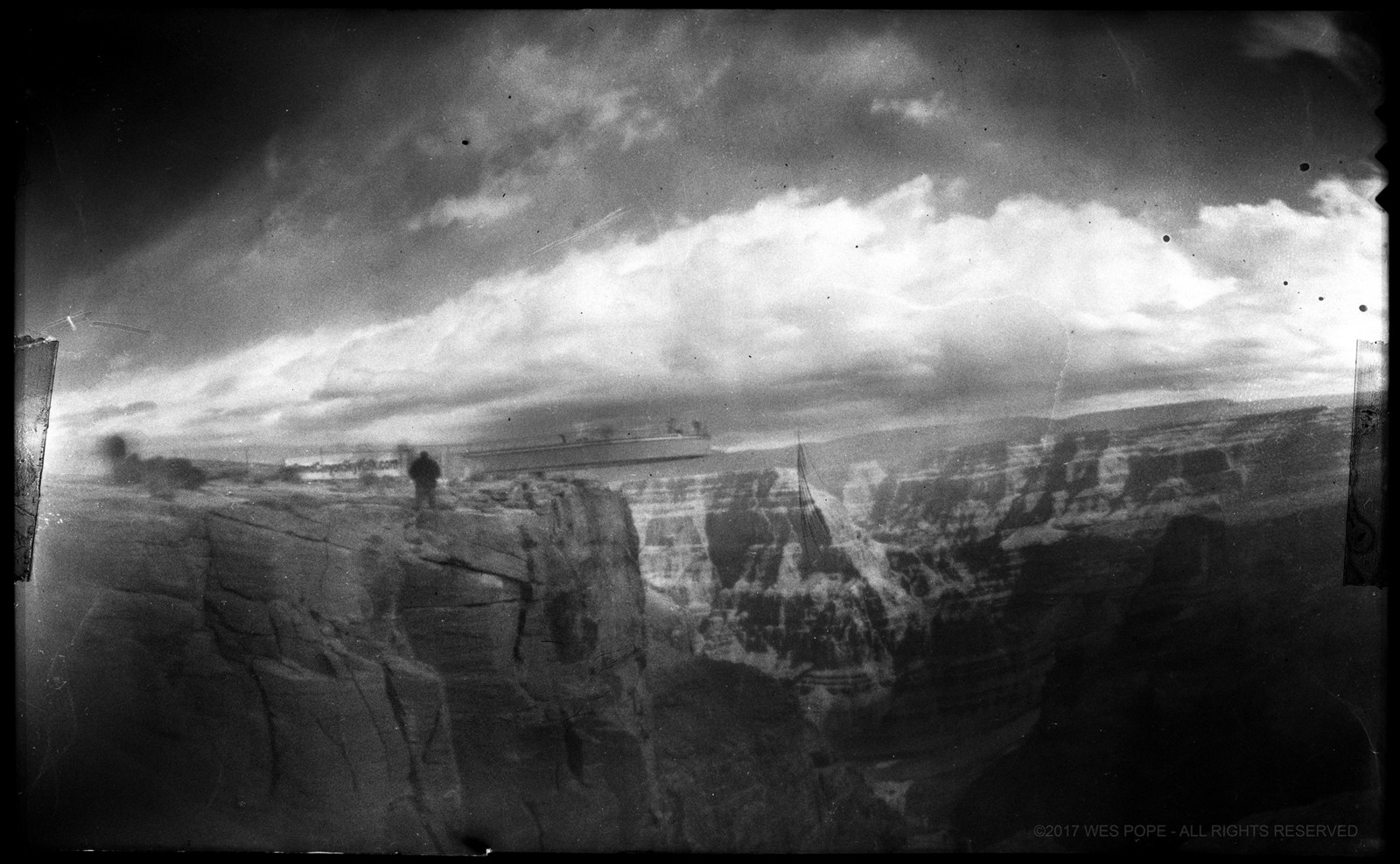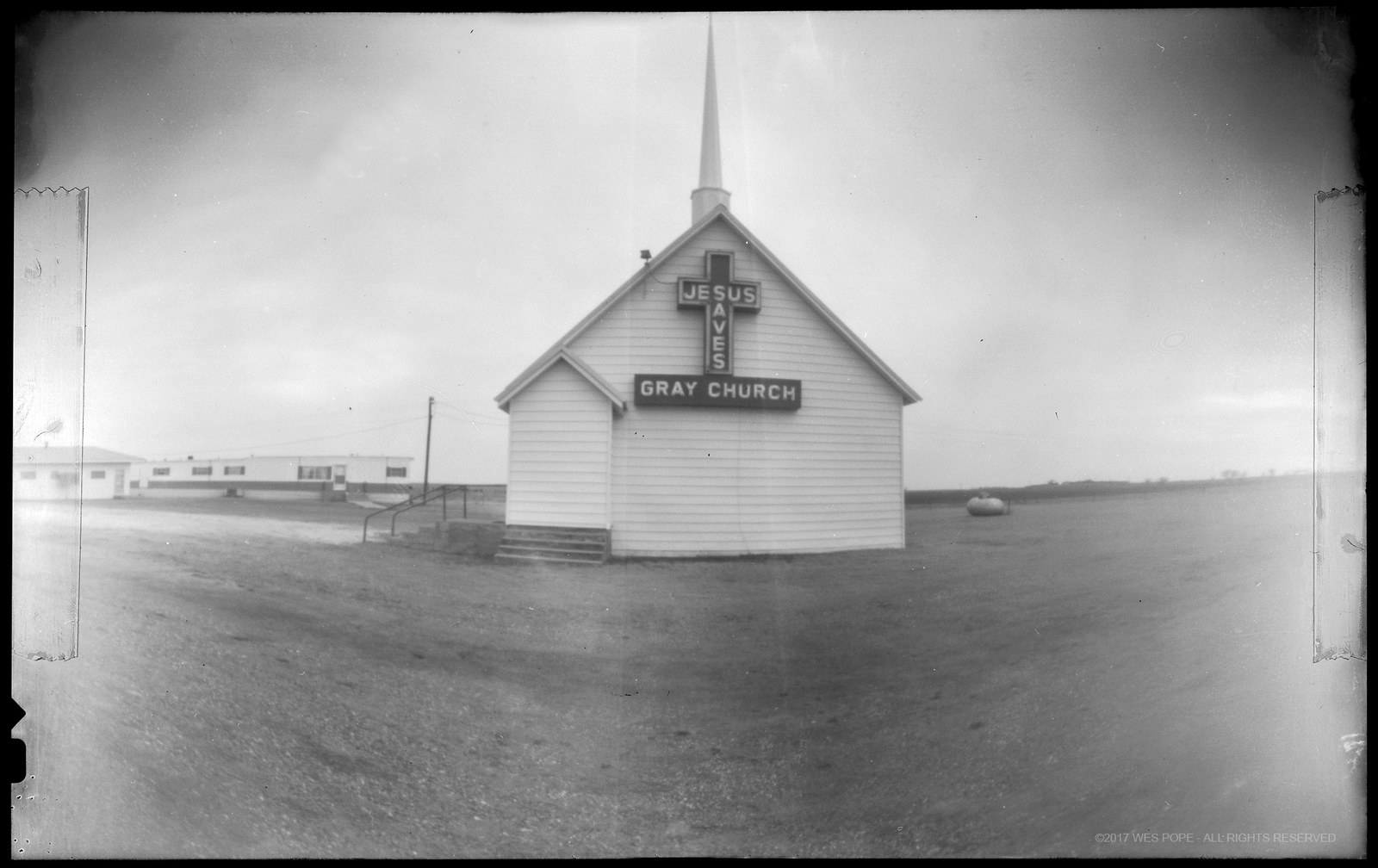 The camera used for this project uses the most rudimentary technology to create an image: a tiny round hole (literally a "pinhole") lets light into any light-tight container and will create an image inside that container that is upside down and backward on the surface opposite the hole. Film, photo paper, or a digital sensor can then be used to capture the image. I created my pinhole cameras for the students in my mother's fifth grade class in Orange County in March 1998. I then had to get from Los Angeles to Chicago and decided to use the cameras to document my trip. It wasn't a very well-thought-out plan — but it turns out I really liked the results from the first trip and decided to keep going.
I always joke that I don't make these photographs, the soda cans make the photographs, and I am just along for the ride as a facilitator. That is just a way of saying that the creative process is so much different that what I do in my regular job as a photojournalist. This project about slowing down and taking risks and not being in total control of the outcome.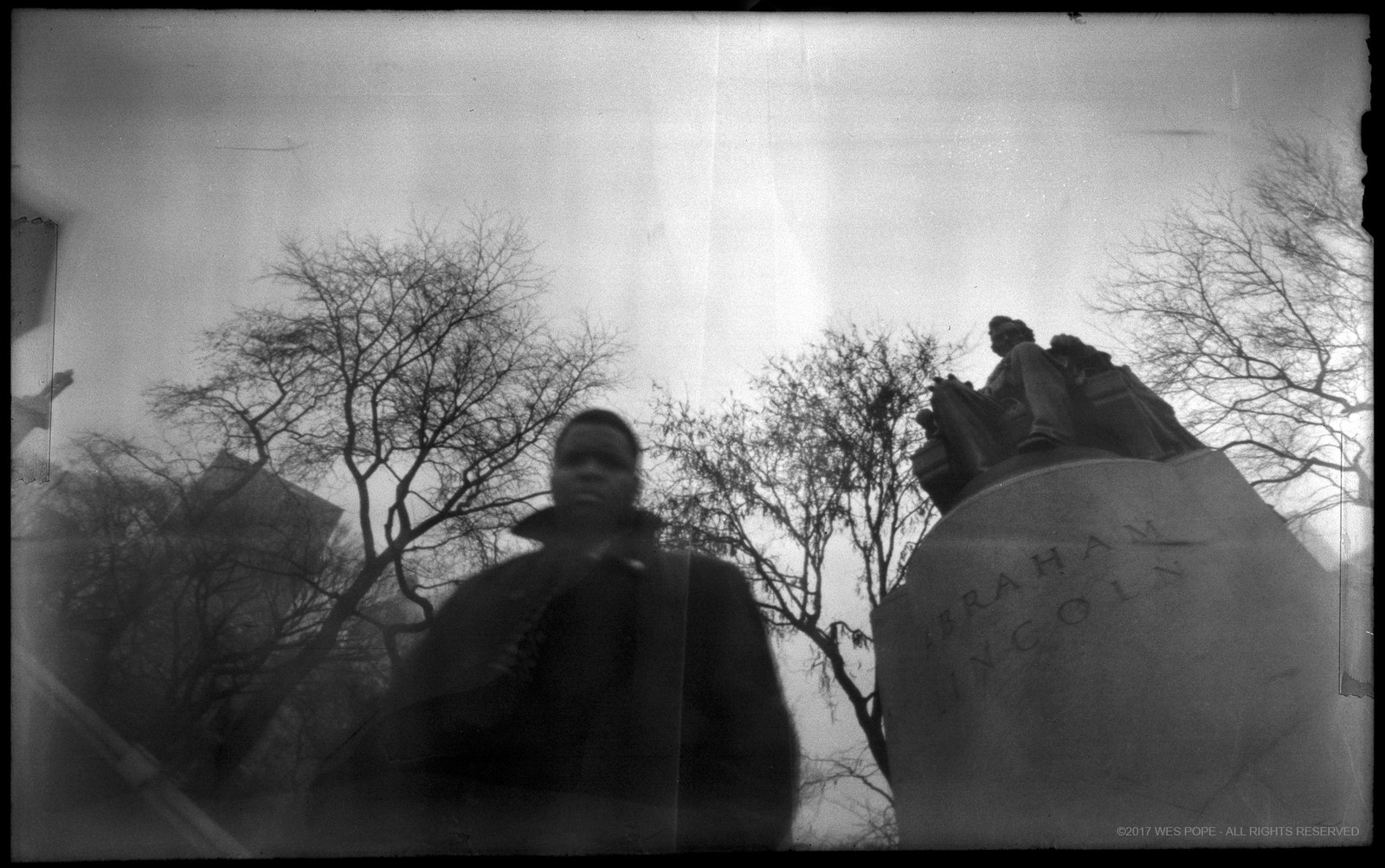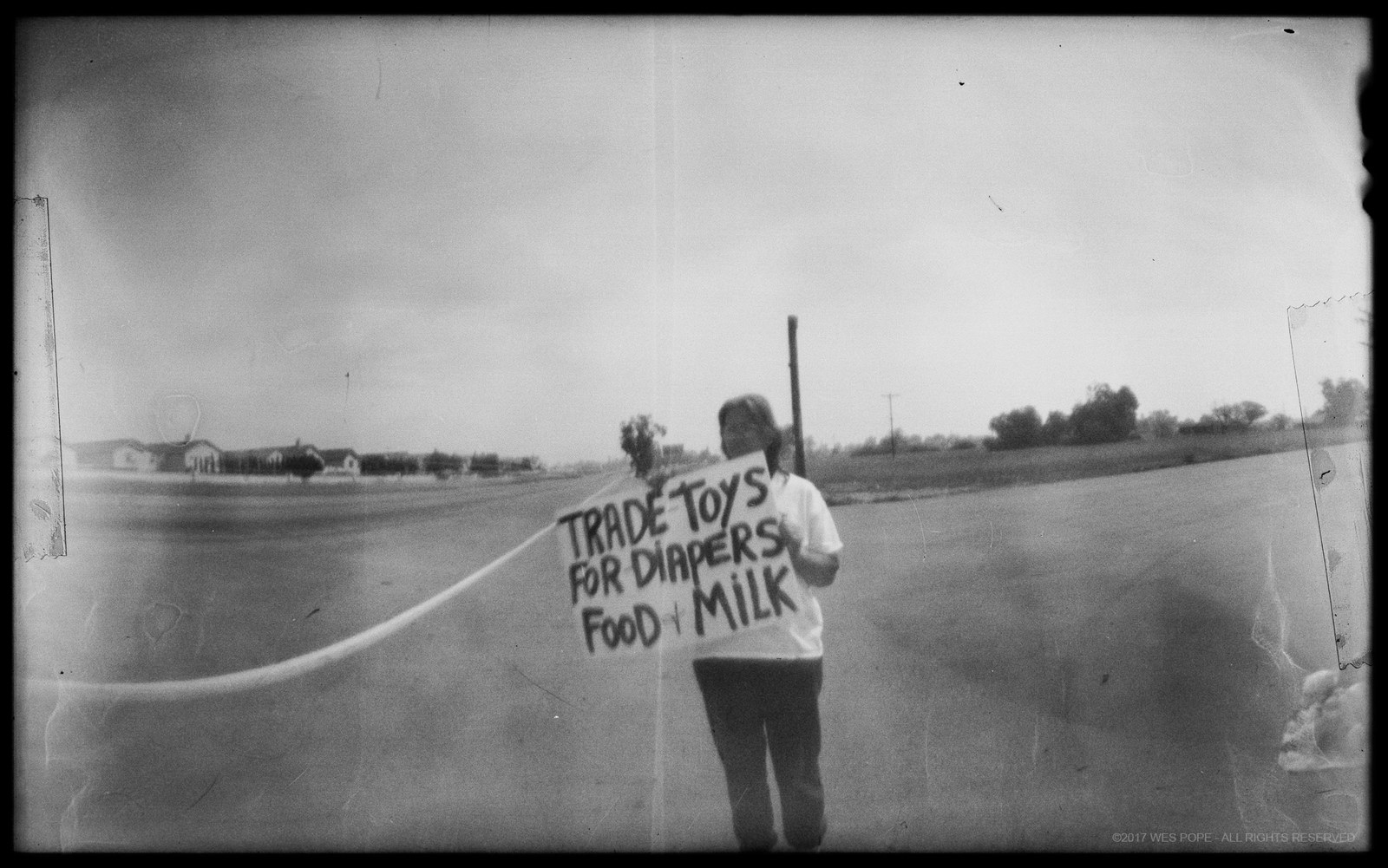 The project itself and the idea to use a pinhole camera began at my mother's kitchen table in Orange County, California, during a visit in March of 1998. It was there where I created 33 pinhole cameras made out of soda cans so that I could teach a lesson about pinhole photography in my mother's fifth grade class. Each of the students in her class took a self-portrait using one of the cameras. Following that visit, I needed to drive to Chicago to start work at the Chicago Tribune, and it so happens that Route 66 "runs from Chicago to L.A."
The idea to document my trip using the can-cameras suddenly occurred to me, it wasn't particularly well thought out. On a deeper level, this project started during my childhood on the endless family road trips we took driving around the West. My dad had converted our GMC van to run on propane and we spent nearly every summer driving around Montana, California, Wyoming, and Nevada. We were on one of these trips when my father's cancer returned and he passed away soon after my 16th birthday. The next summer, almost out of muscle memory, my mother, brother, sister, and I loaded into the van and went on a two-month, 10,000-mile trip around the country with me doing most of the driving. In many ways I feel like I have been on an epic road trip ever since.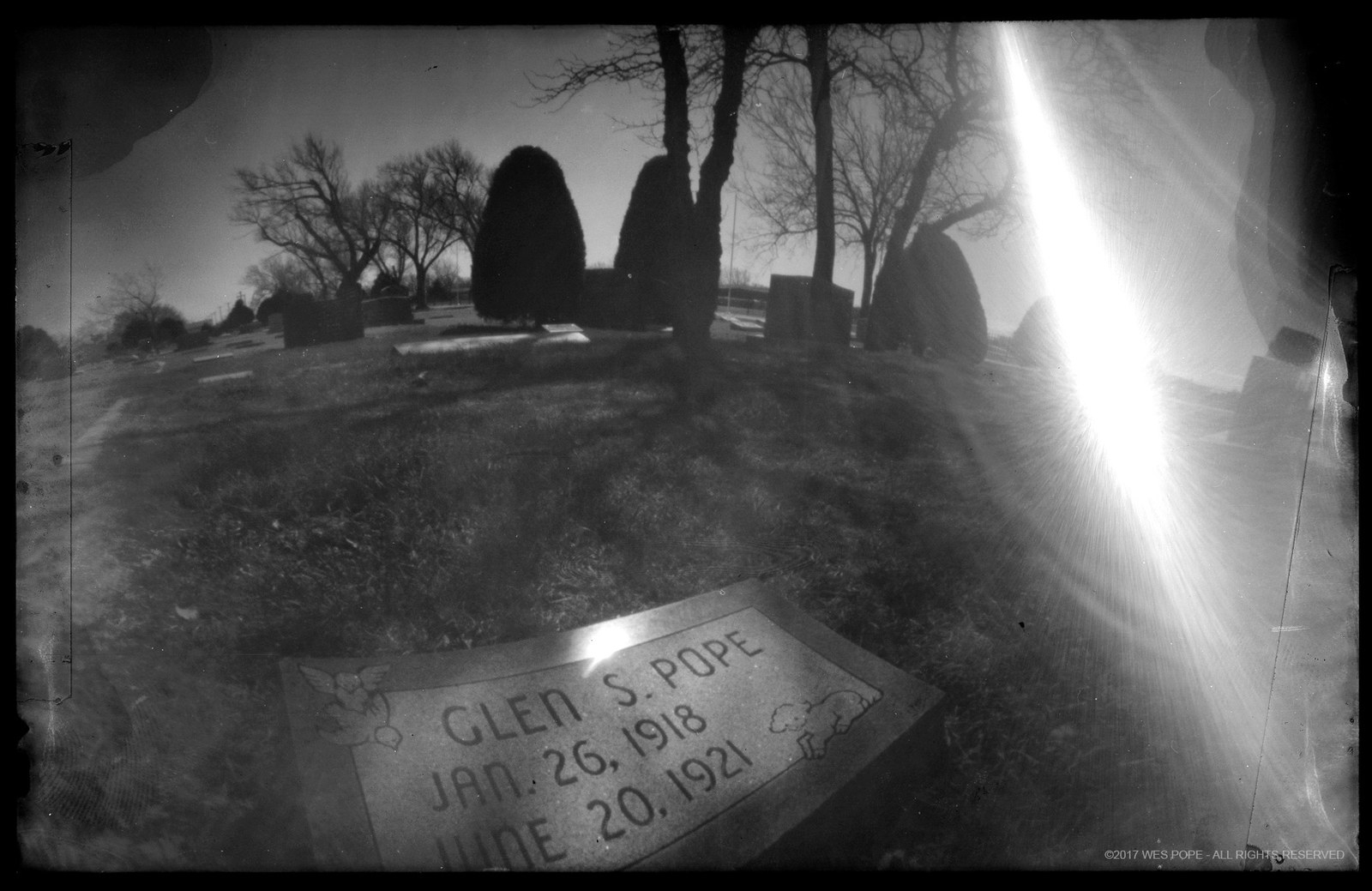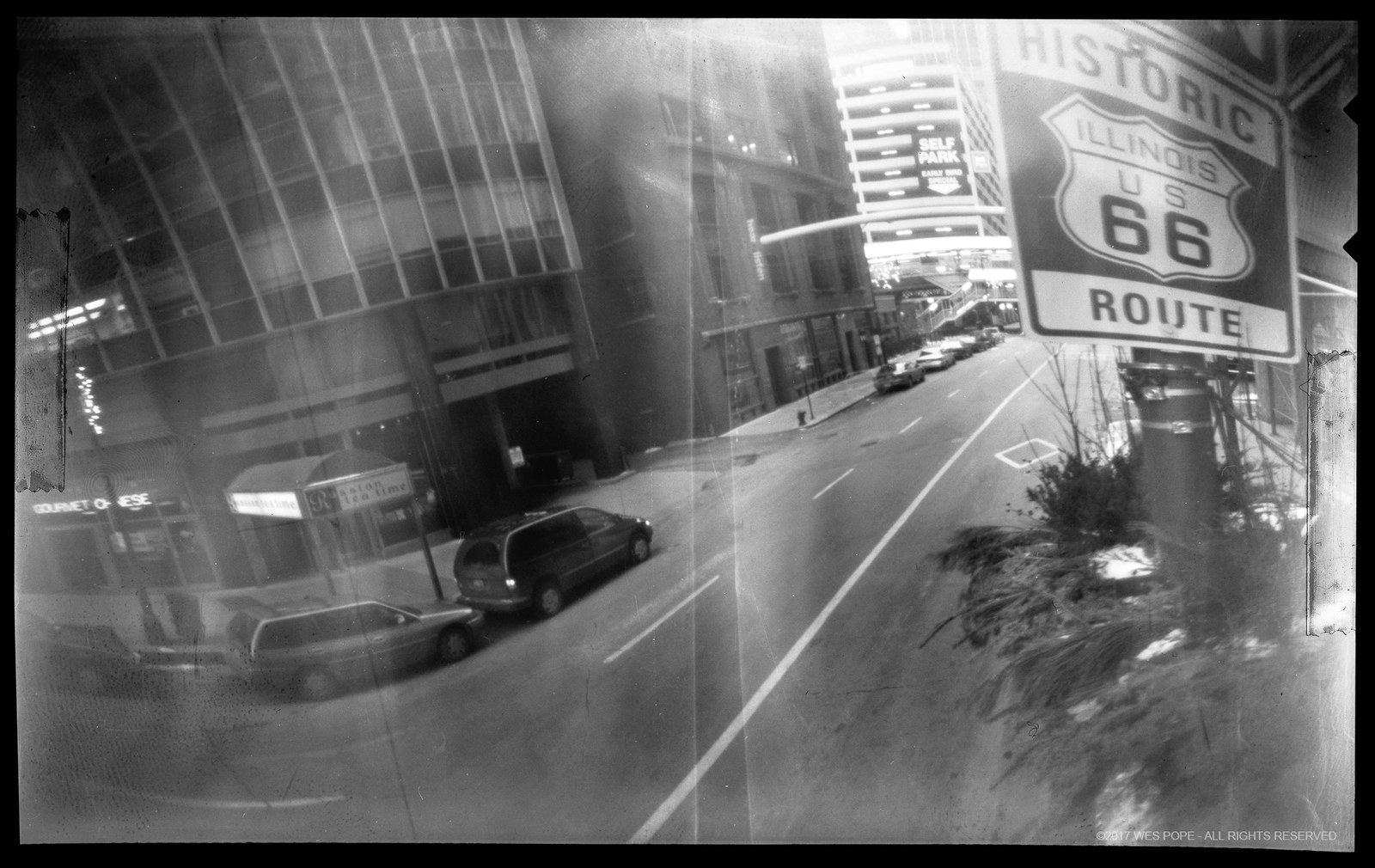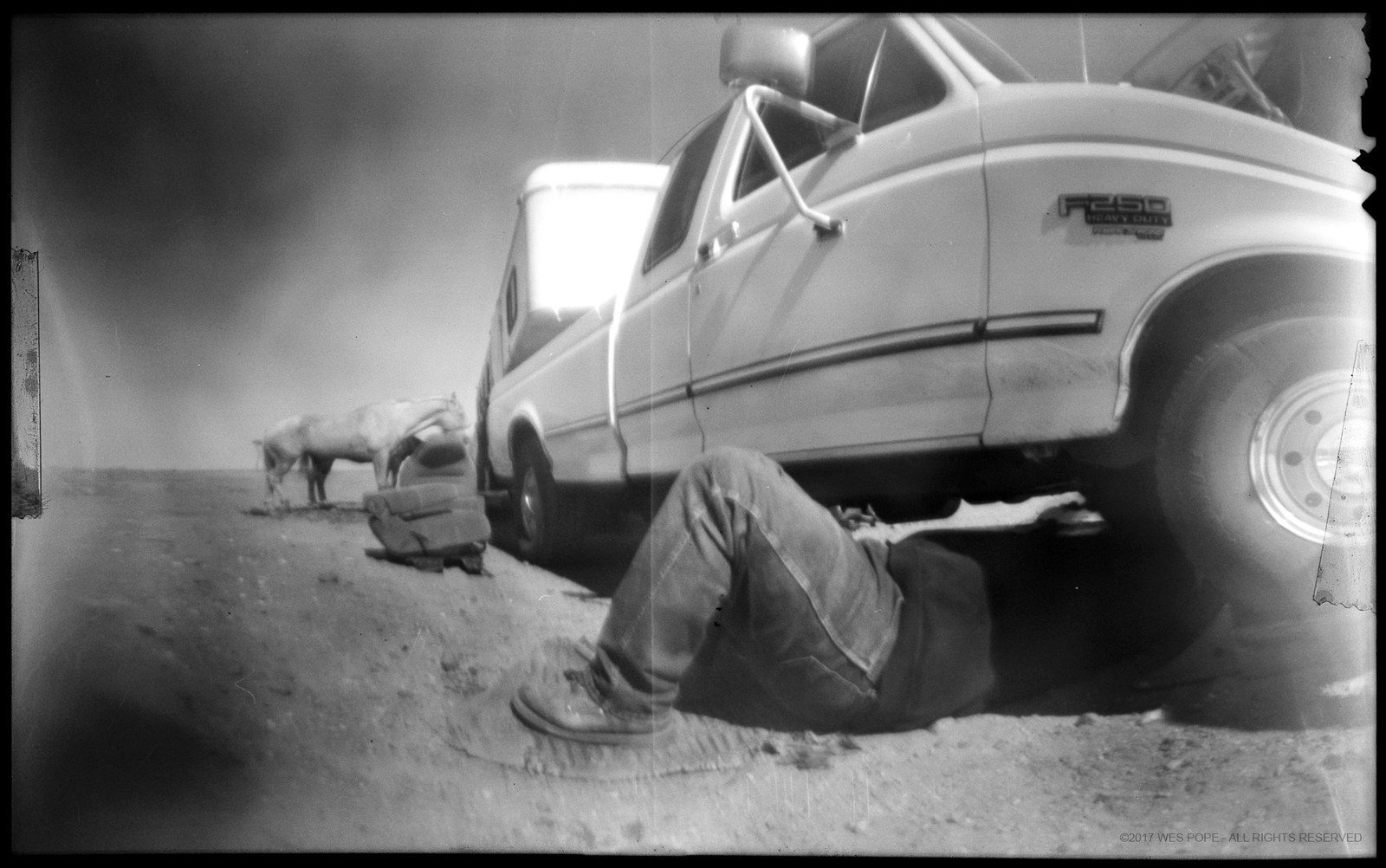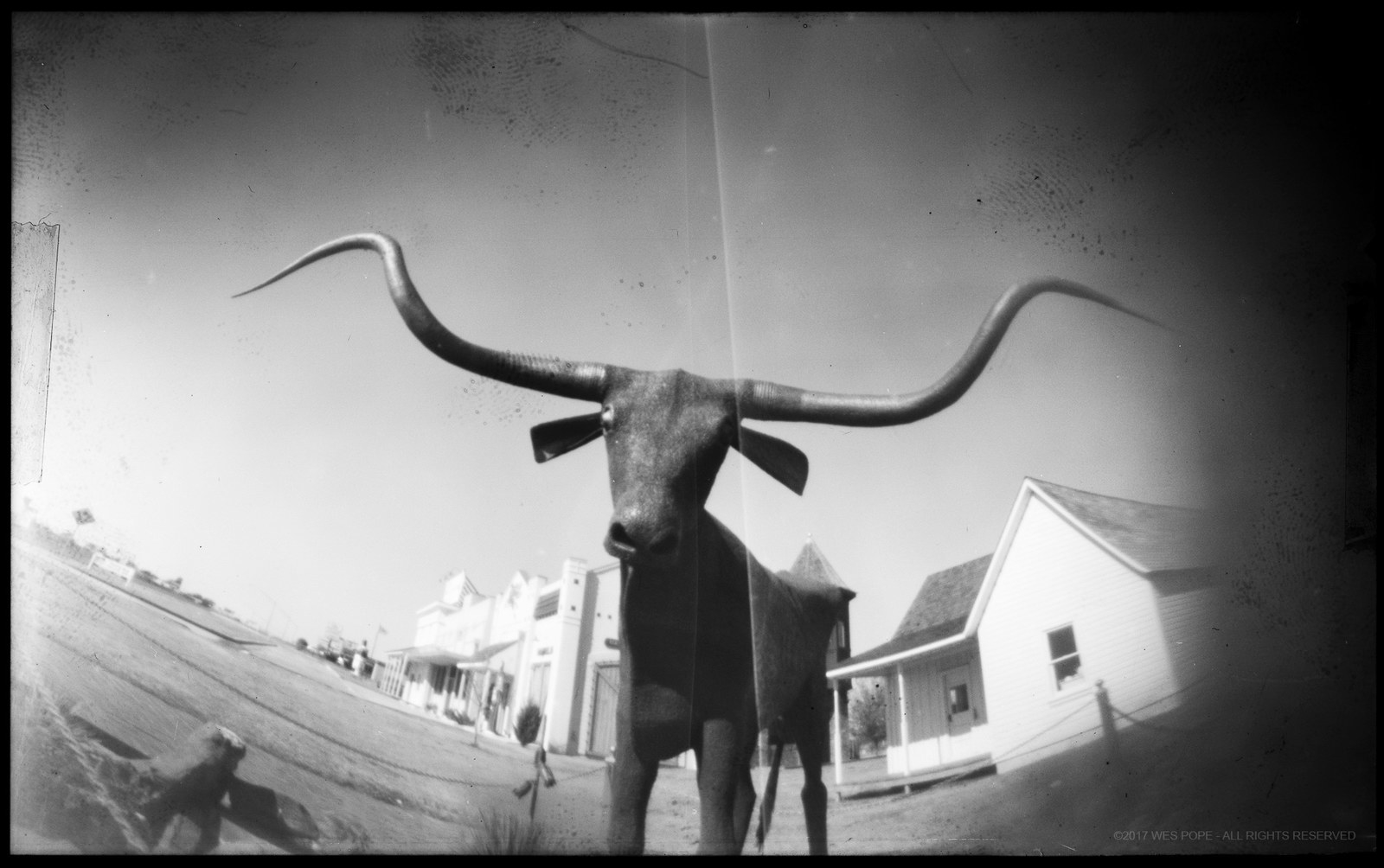 I never expected that the project would go on for so long or that Route 66 would become such an integral part of my life for nearly two decades. At first I thought the subject matter seemed a little superficial and I didn't think I would find so much depth there, but the depth came from all of the people I met along the way. The woman mowing her weeds in tiny Glenrio, New Mexico. Rodeo cowboys broken down on their way home from the national finals rodeo somewhere in the Texas panhandle. The larger-than-life characters who welded my car back together late one Saturday night in the Ozarks.

I hope that people see that there is an America that transcends red and blue states. That politics do not define who we are. Americans are creative, hardworking, resilient people, all trying to do our best with our own little piece of the puzzle. We have a complicated, sometimes very dark history around things like racism and the environment. Hopefully we can start to find pathways that unite us and start to have conversations about our past and future living together. I have this feeling that things that are tangible — car culture, nostalgia, art, travel — have the potential to make us feel like neighbors again.