Hunter Barnes is a photographer whose work explores aspects of US society that are often overlooked or trivialized. His pictures are captured in stark black and white, offering a solemn and cerebral perspective into the lives of the people he photographs.
Tickets, a new exhibition of his work at Milk Gallery in New York City, captures his journey accompanying the World of Wonders sideshow, one of the last traveling circuses in the US. The pictures offer an unadulterated look at the people and traditions slowly fading from today's popular culture. From carnival clowns and sword-swallowers to fire-eaters and live tigers, Hunter Barnes reveals the absurd and at times somber lifestyle of those who ran away with the circus.
Here, Hunter Barnes speaks on how this body of work started for him and shares a selection of the portraits included in the exhibition.
The series began for me after meeting Mr. Ward Hall, the owner of the World of Wonders sideshow. In the off-season he lives in Gibsonton, Florida, where we met at his home. Gibsonton has an extensive history in the carnival industry. He was my introduction to this world and allowed me to travel with them to Bangor and Skowhegan, Maine.
The history of the carnival and the sideshow began a very long time ago, though some of the acts have not changed. The people who carry on this tradition truly love this way of life. It's a rare thing in a modern age for someone to stay true and carry on a tradition with so much history. There is a sense of freedom to be on the road in a new town at every show. A camaraderie exists within the carnival, it's a place within their circle that is earned. The people I traveled with have an incredible love and pride for what they do. Unfortunately, it's an industry that is greatly changing and slowly fading away.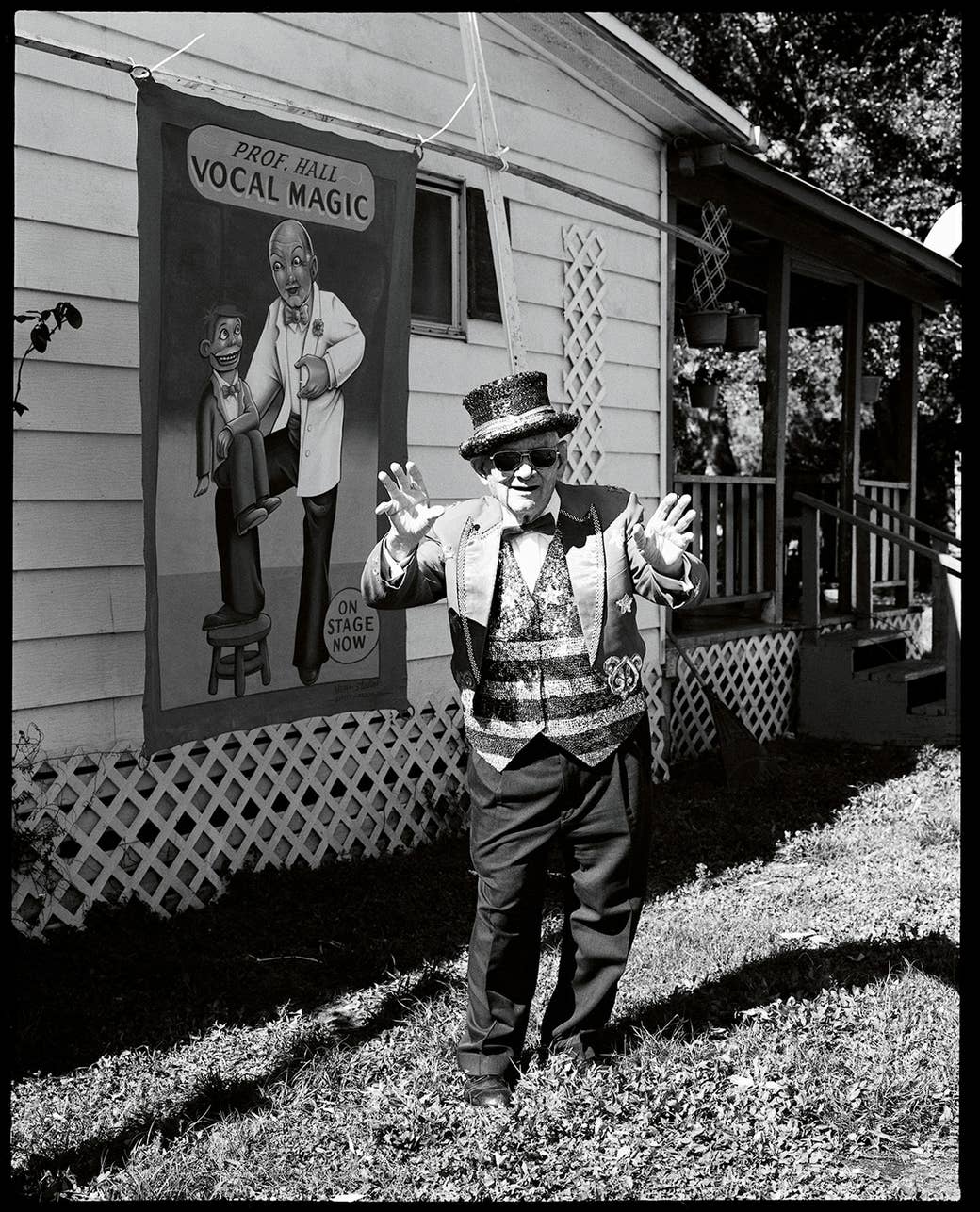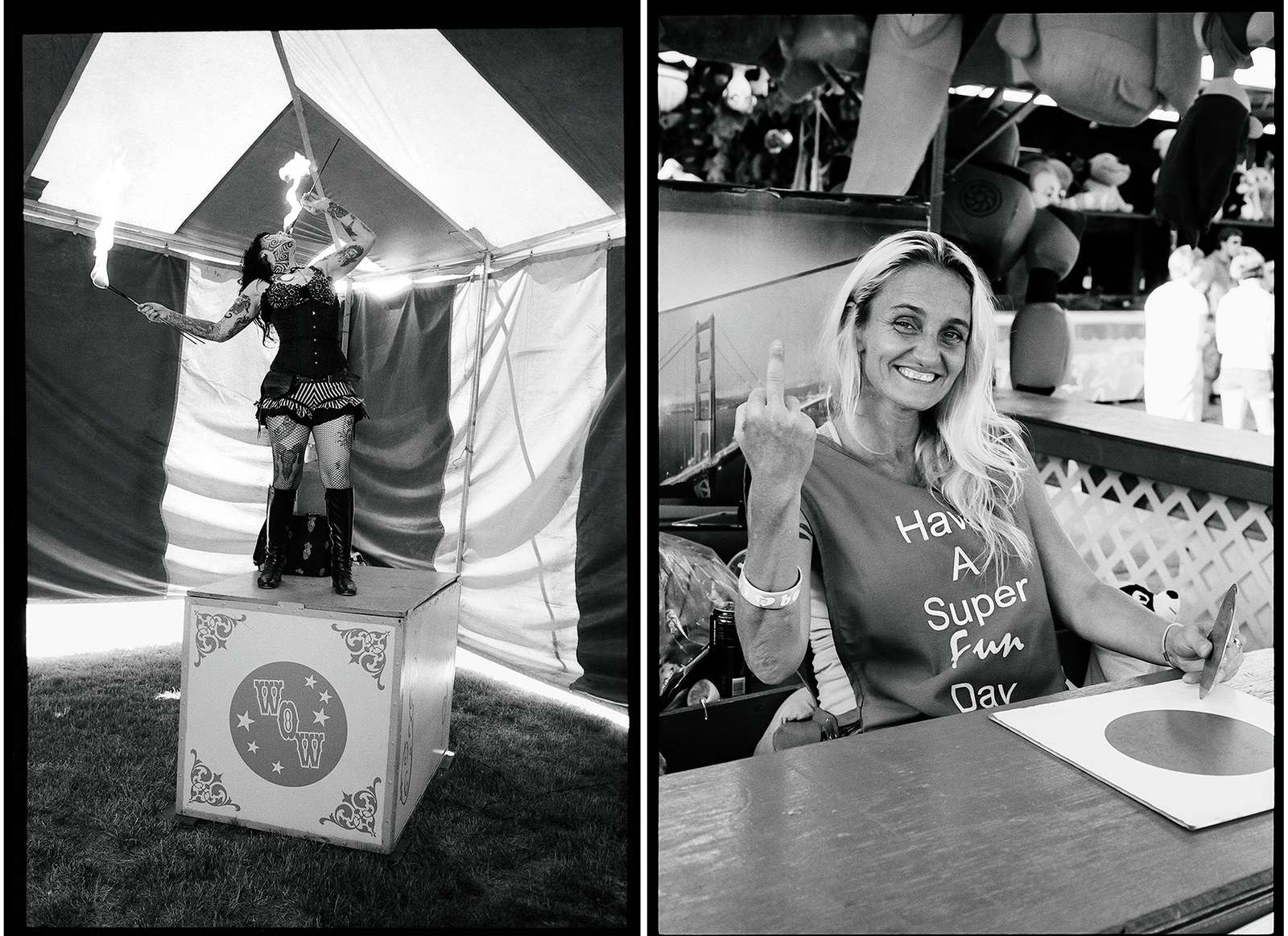 The Tiger Show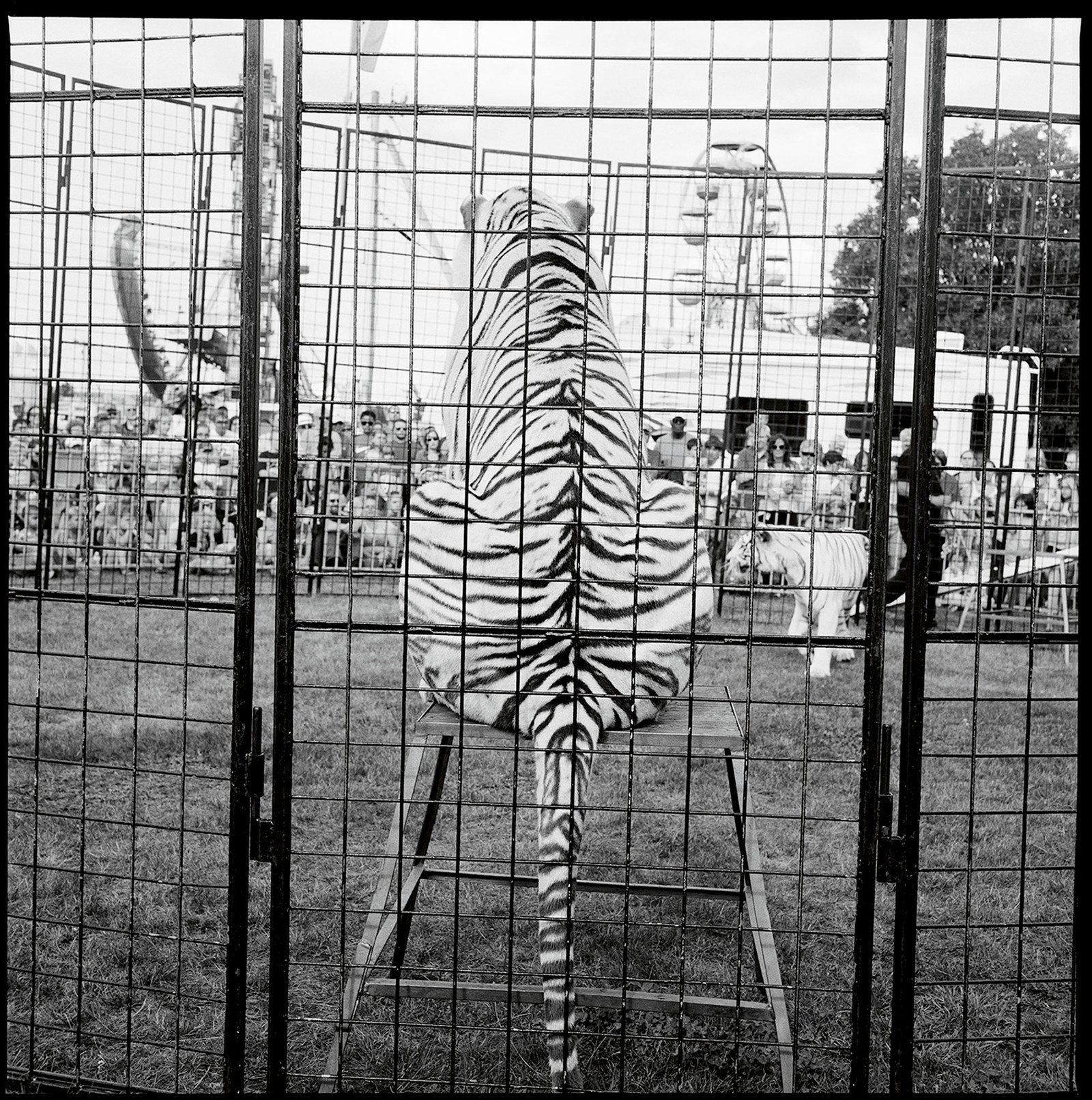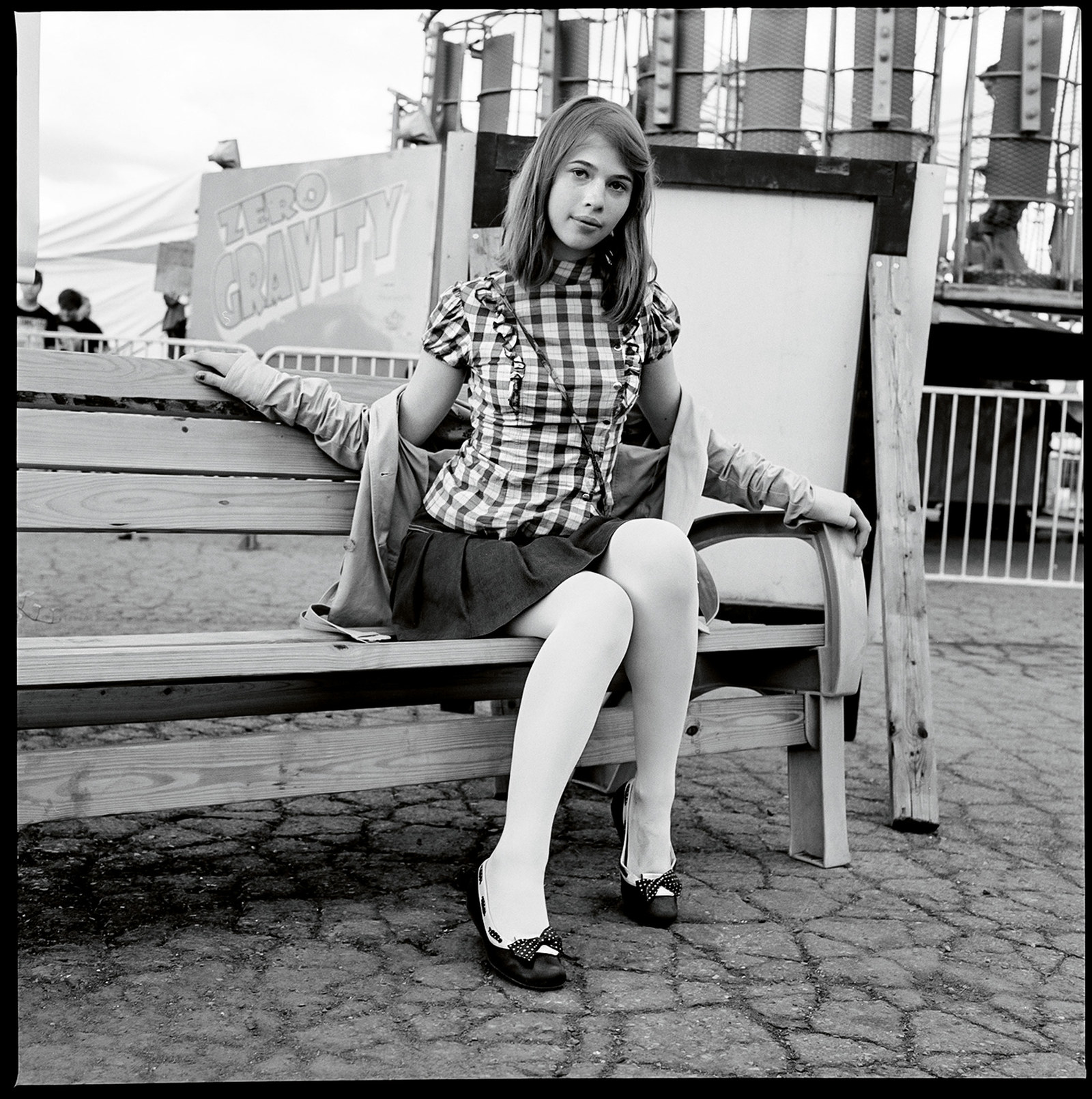 Tickets is on view at Milk Gallery in New York City from Nov. 1 to Dec. 3. To learn more, visit themilkgallery.com.