Pfeiffer Beach — Big Sur, California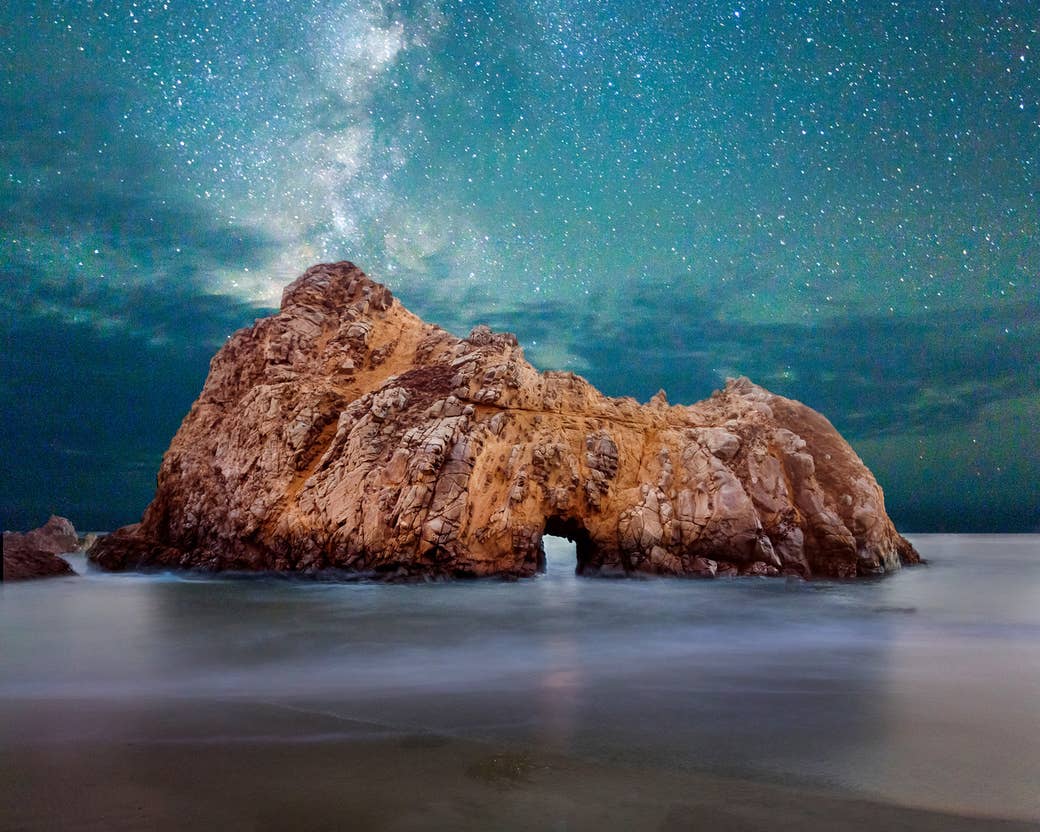 Named after pioneer woman Julia Pfeiffer Burns, Pfeiffer Beach features an unusual rock formation that looks like a doorway into the setting Pacific sun. But perhaps the most bizarre feature of this beach is its purple sand, caused by manganese garnet deposits in the surrounding environment. Unfortunately, as of Feb. 15, the beach is off-limits to the public for construction until late September.
Assateague Island National Seashore — Assateague Island, Maryland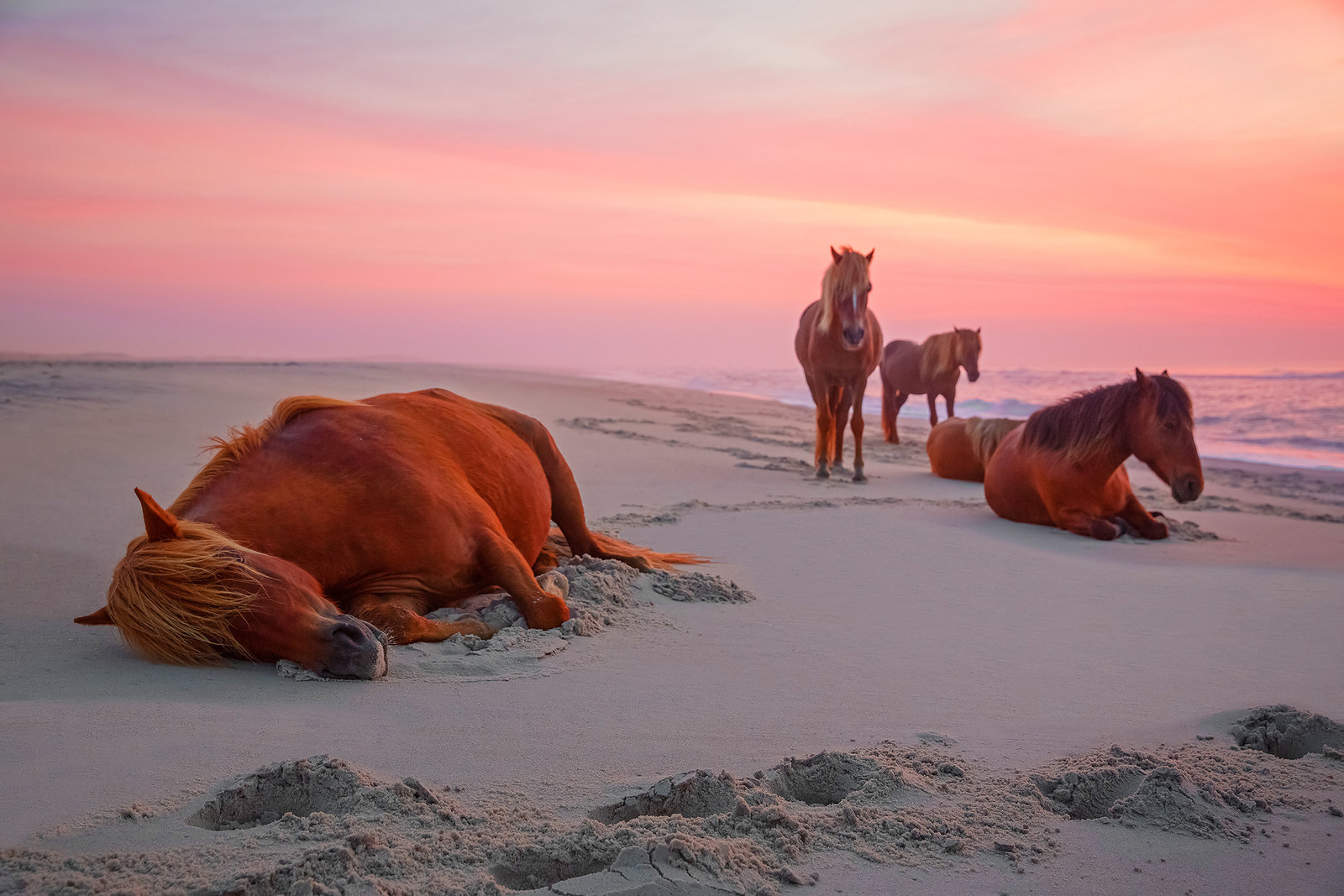 At Assateague Island National Seashore, herds of wild horses frolic among beachgoers and tourists. It's believed that these beautiful creatures arrived in the late 17th century, when locals seeking to avoid livestock taxes set them loose. Just remember, don't get too close — these are wild animals who are not above knocking you on your butt.
Bowling Ball Beach — Point Arena, California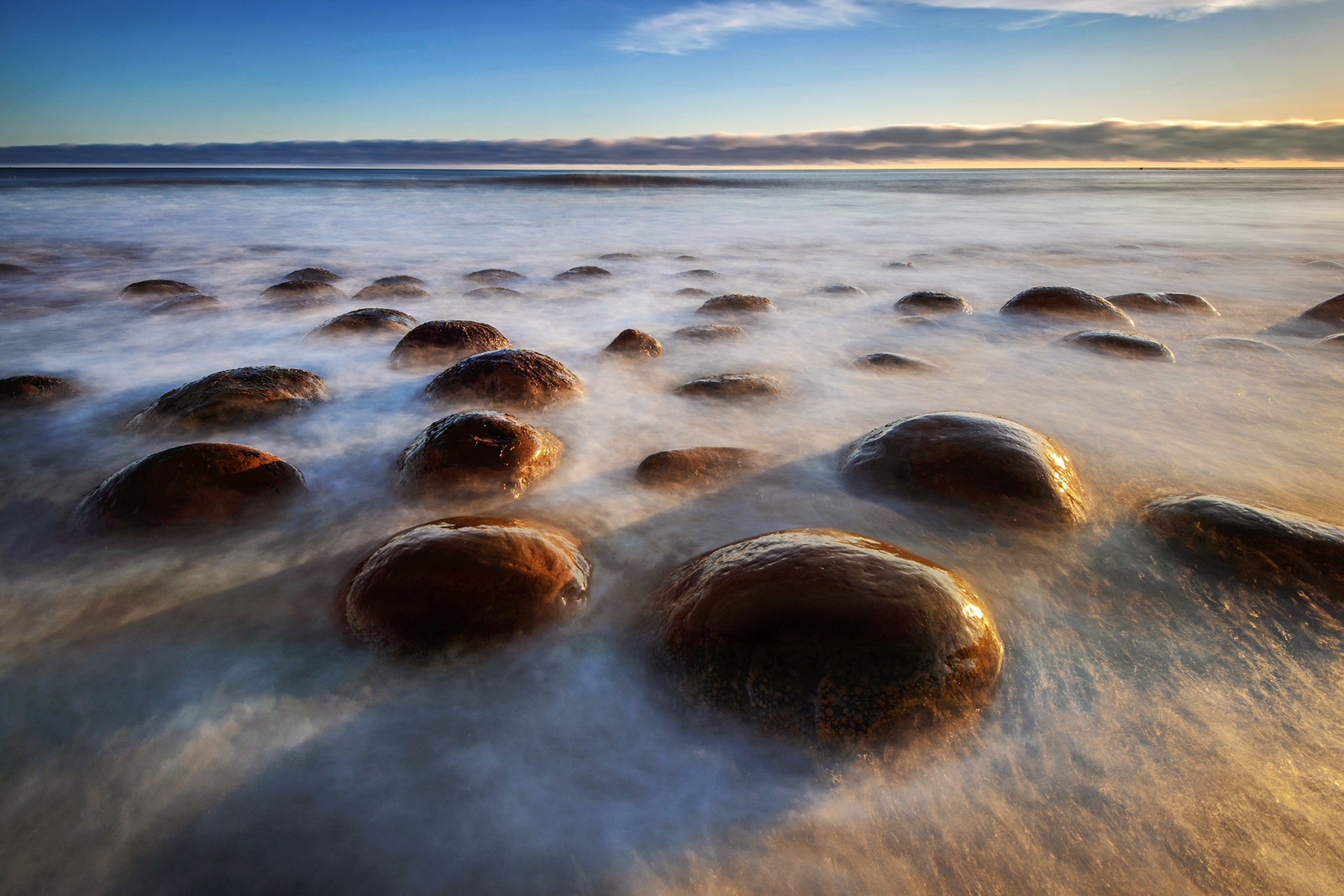 As its name suggests, Bowling Ball Beach features a number of bizarre rock formations that protrude from the water like discarded bowling balls. These are actually sandstone concretions, but to the unknowing eye they can be quite the surreal sight.

Victoria Beach — Laguna Beach, California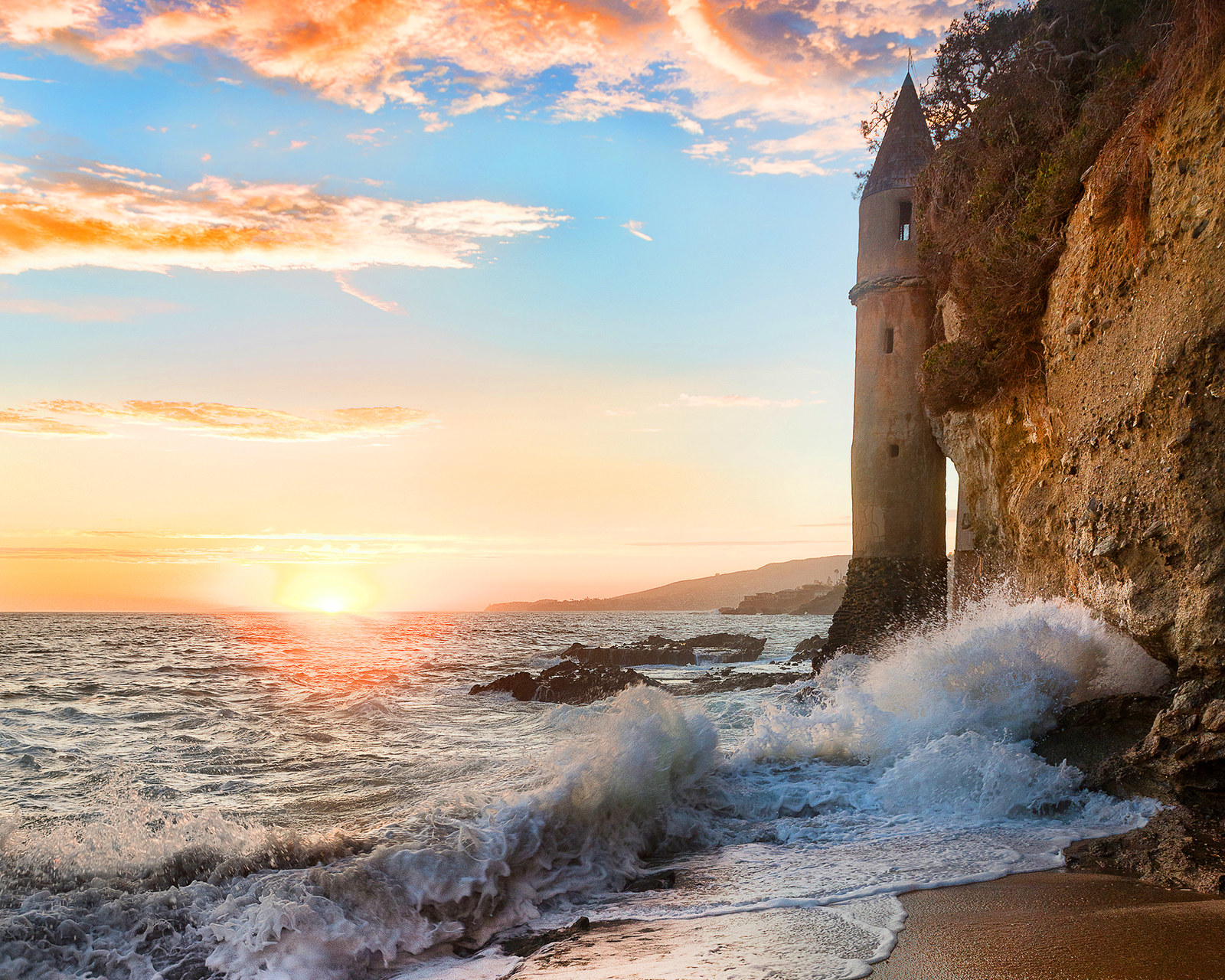 Like a film set on Game of Thrones, the defining feature of Victoria Beach is a 60-foot medieval-style tower that looks out over the Pacific. In reality, the tower isn't nearly as old as it seems — it was built in 1926 for California Senator William Edward Brown, so that he could easily reach the beach from his home on the cliffs above.
Lanikai Beach — Oahu, Hawaii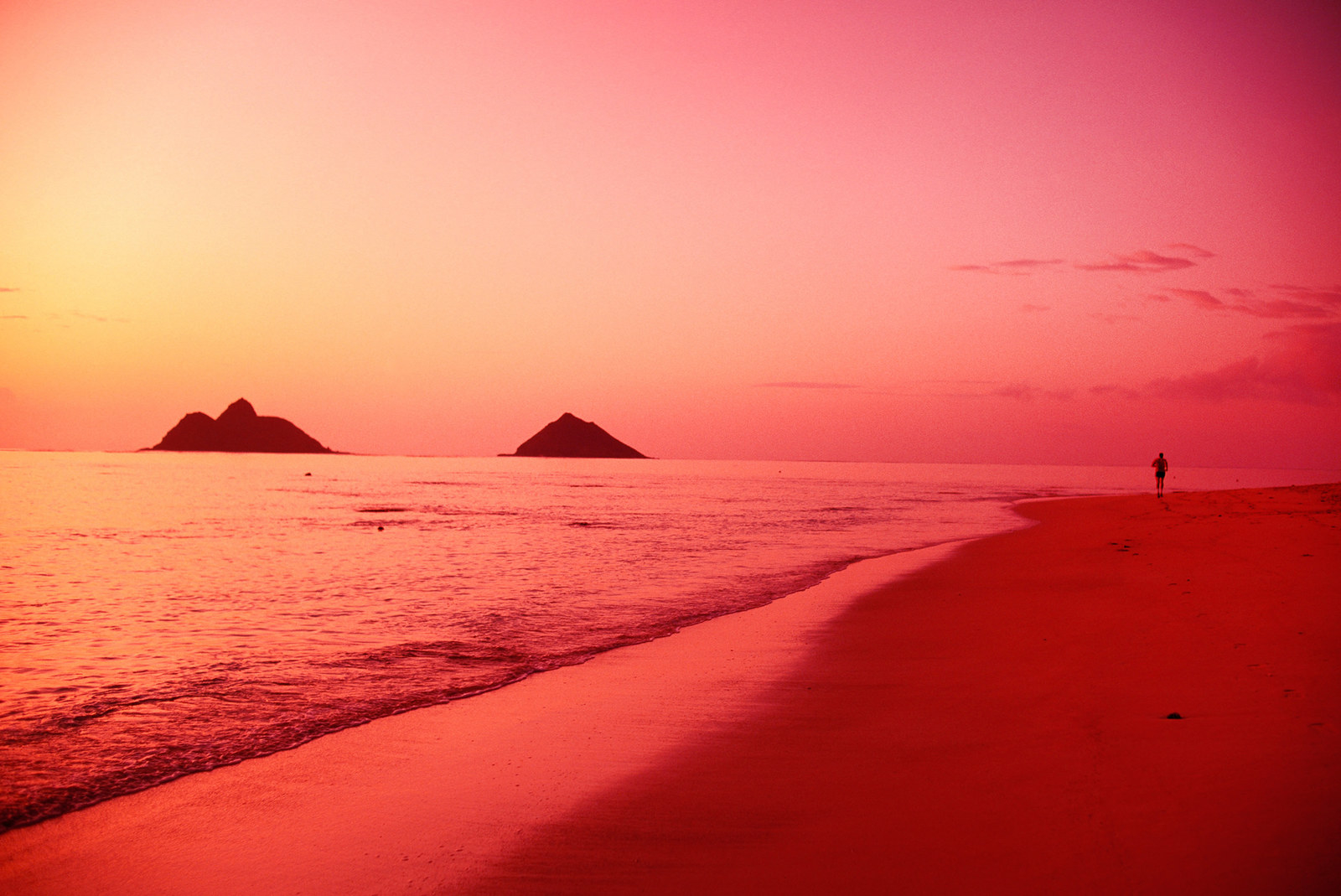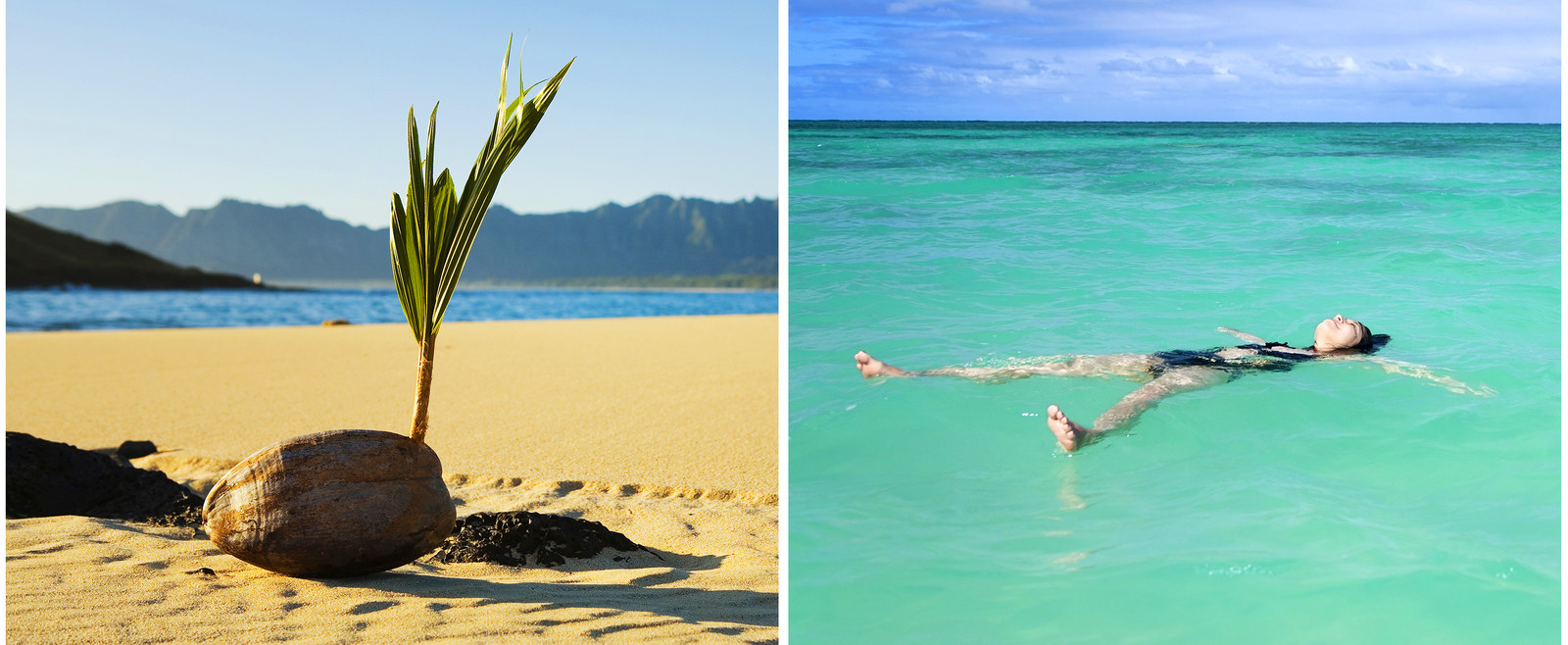 Lanikai Beach on the Hawaiian island of Oahu is one of those places that feels like heaven on Earth; in fact, its name translates to "heavenly ocean." With powdery white sand and an average water temperature of 75 to 80 degrees, this is the beach that will ruin all other beaches for you. Sorry.

Morro Strand State Beach — Morro Bay, California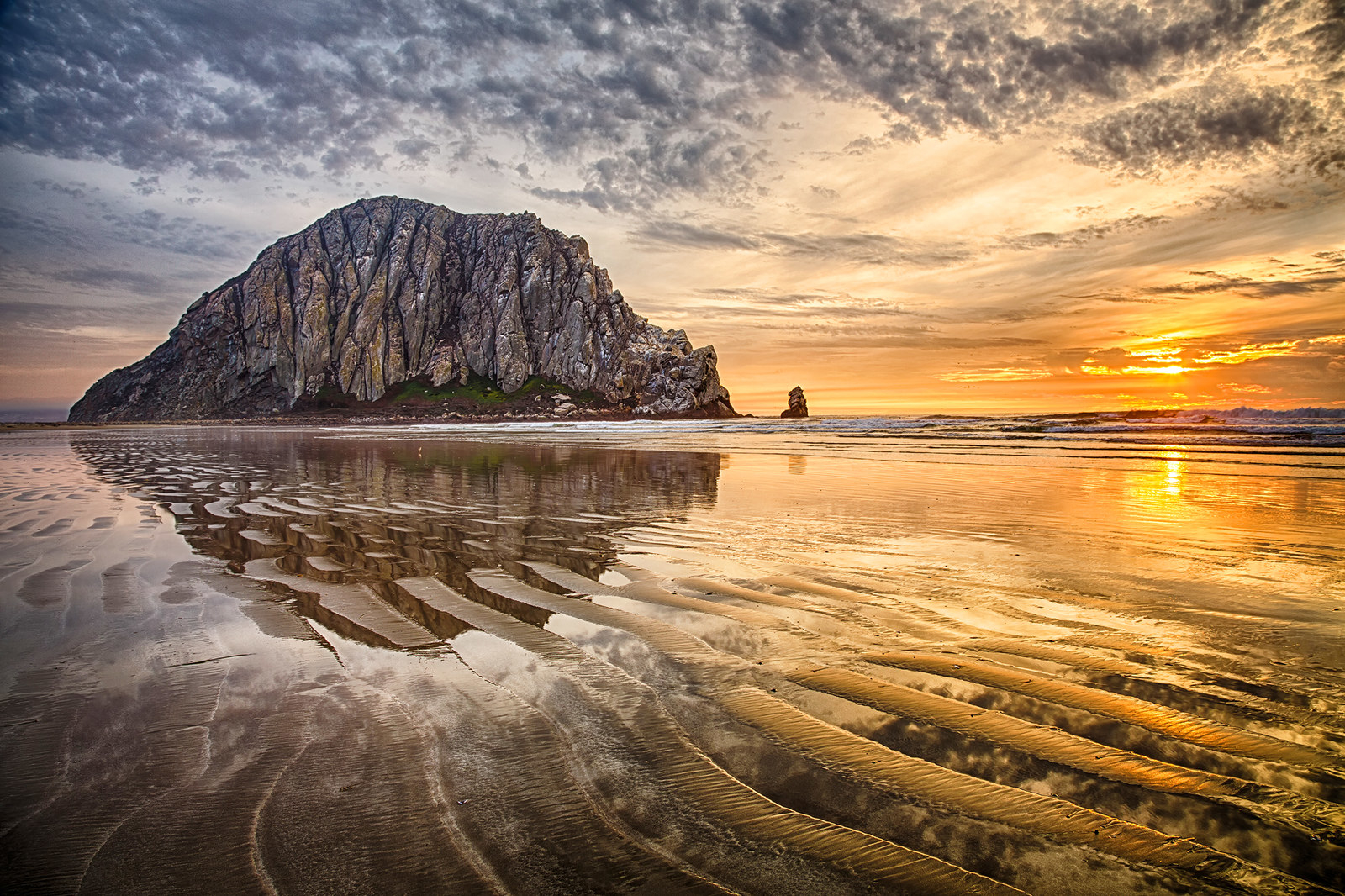 Amid sweeping sand dunes and colossal rock formations in the distance, Marro Strand State Beach offers one of the most unique beach experiences in California. At its unique geological landmark, Marro Rock, you might even catch a glimpse of some cute and furry sea otters that call the bay home.
Glass Beach — Fort Bragg, California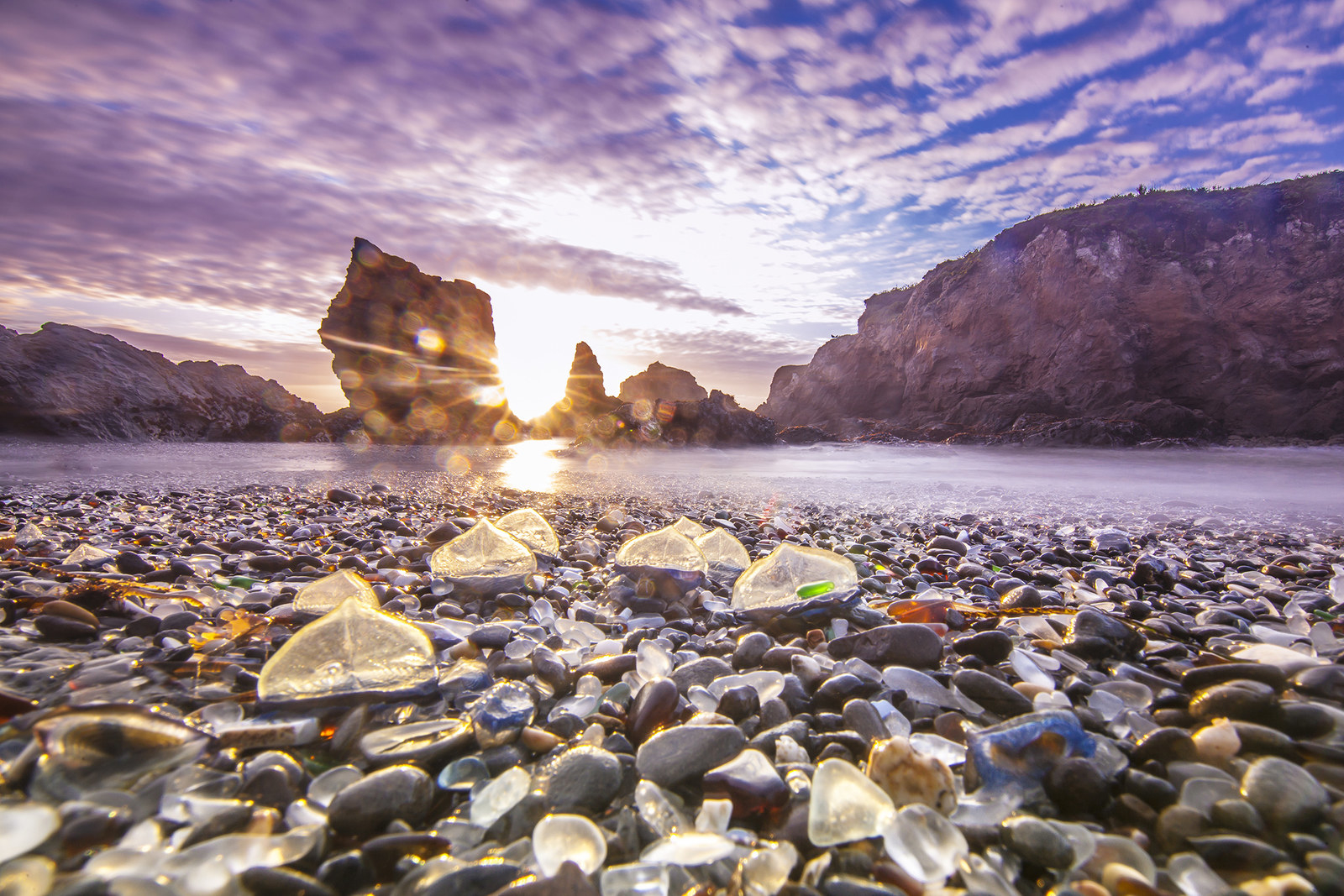 From the early to mid-20th century, many locals would often toss their trash off the California coastline like it was a giant scenic dumpster. Everything — from glass bottles to batteries and even automobiles — was just tossed over the edge, with very little concern for the environmental hazards involved. Decades later, Glass Beach became the place where many of the smoothed-over fragments of glass would wash ashore in a dazzling kaleidoscope of color. In an ironic twist, these glass fragments are now protected by state law as a cultural feature of MacKerricher State Park.

Kalalau Beach — Kauai, Hawaii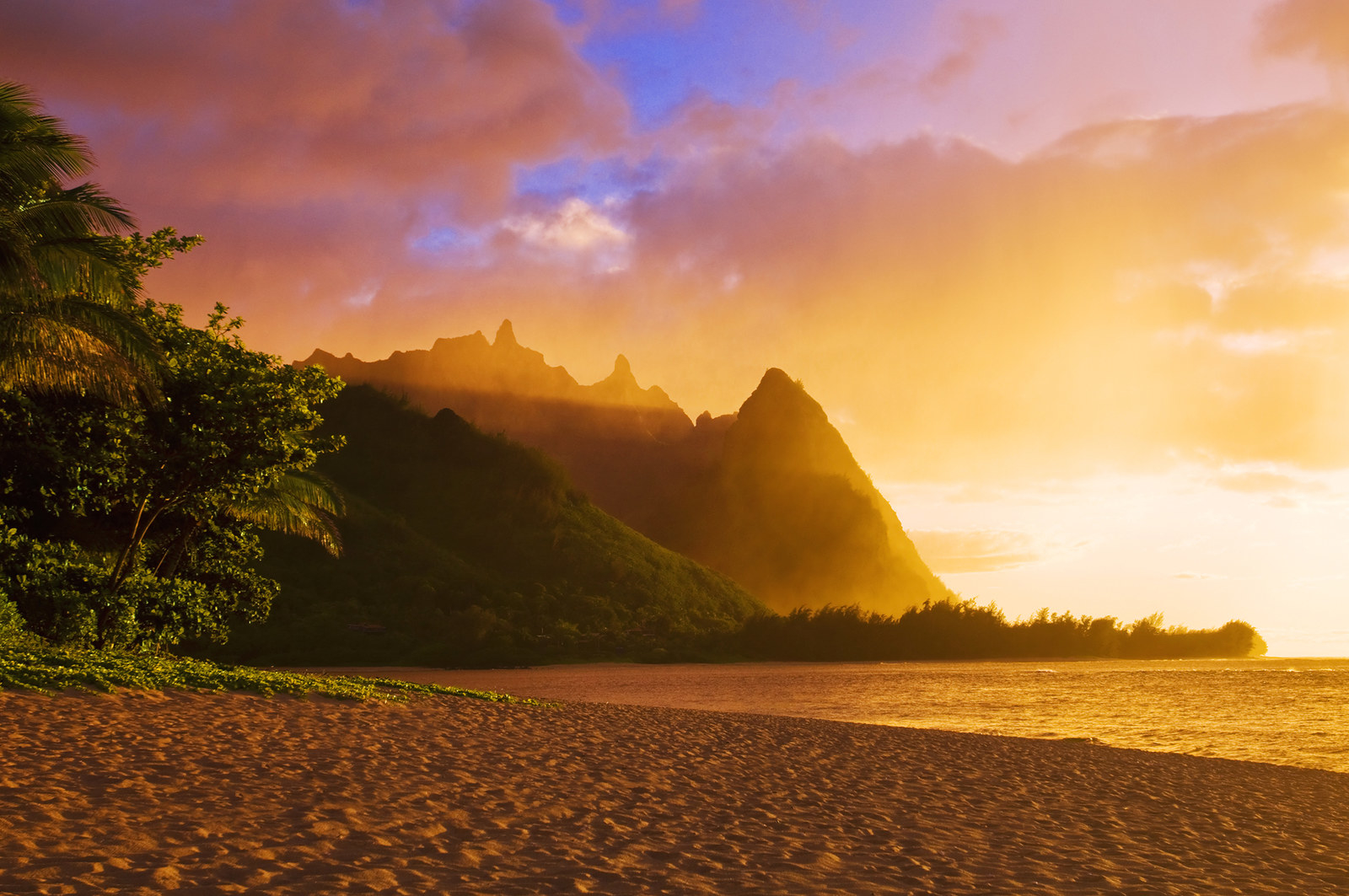 Stepping onto Kalalau Beach is like stepping back into prehistoric times. Located in the Nā Pali Coast State Park, the beach is situated on 6,175 acres of protected land along the northwest side of Kauai. Perhaps the most daunting aspect of the beach is the towering Nā Pali, or high cliffs, along the shore that rise over 4,000 feet above the waves.

Papakolea Beach — Big Island, Hawaii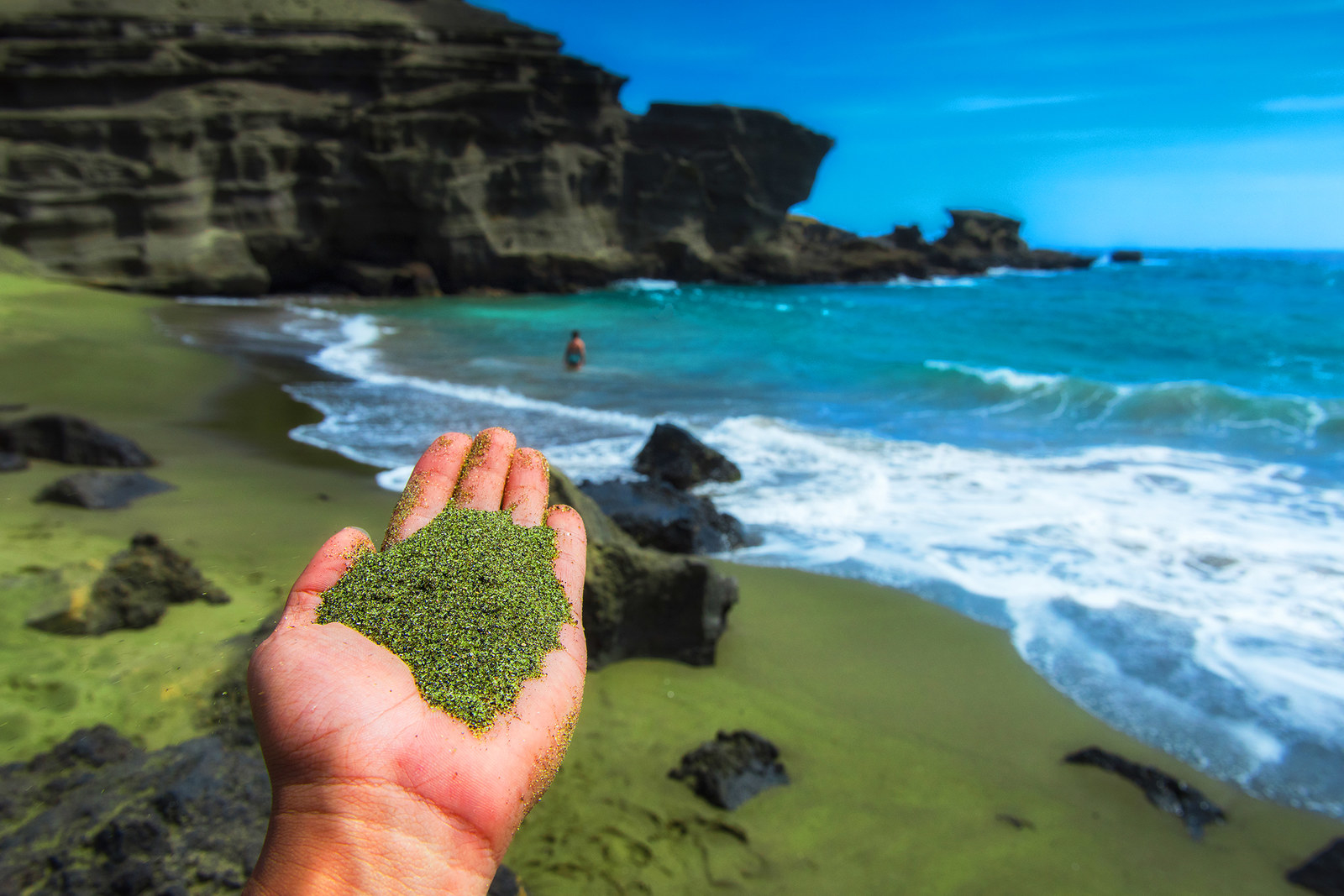 There are only four green beaches in the world — one of which is Papakolea Beach, located near South Point on the Big Island of Hawaii. While it might look like the beach is radioactive, the green color actually comes from the weathering of tholeiite basalt, leaving billions of minuscule green crystals to dig your toes into.
Cannon Beach — Cannon Beach, Oregon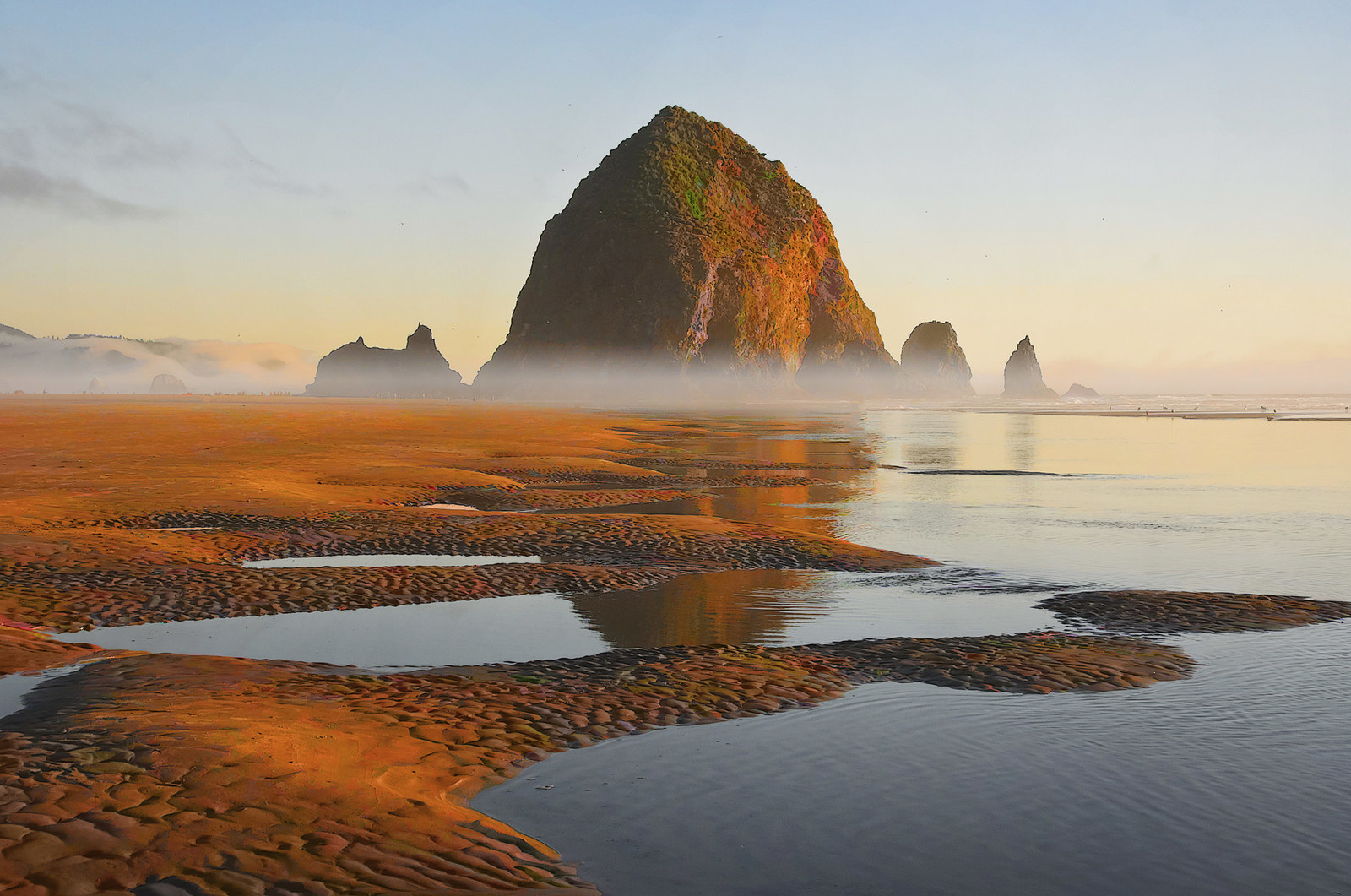 The first recorded visit to Cannon Beach was by William Clark in 1805. Since then, this beautiful beach spot has harbored a reputation for its stunning landscapes and surreal rock formations. The beach was originally dubbed "Elk Creek" by locals, but picked up its new name after a naval schooner sank and its cannon washed ashore.
Keawaiki Bay — Big Island, Hawaii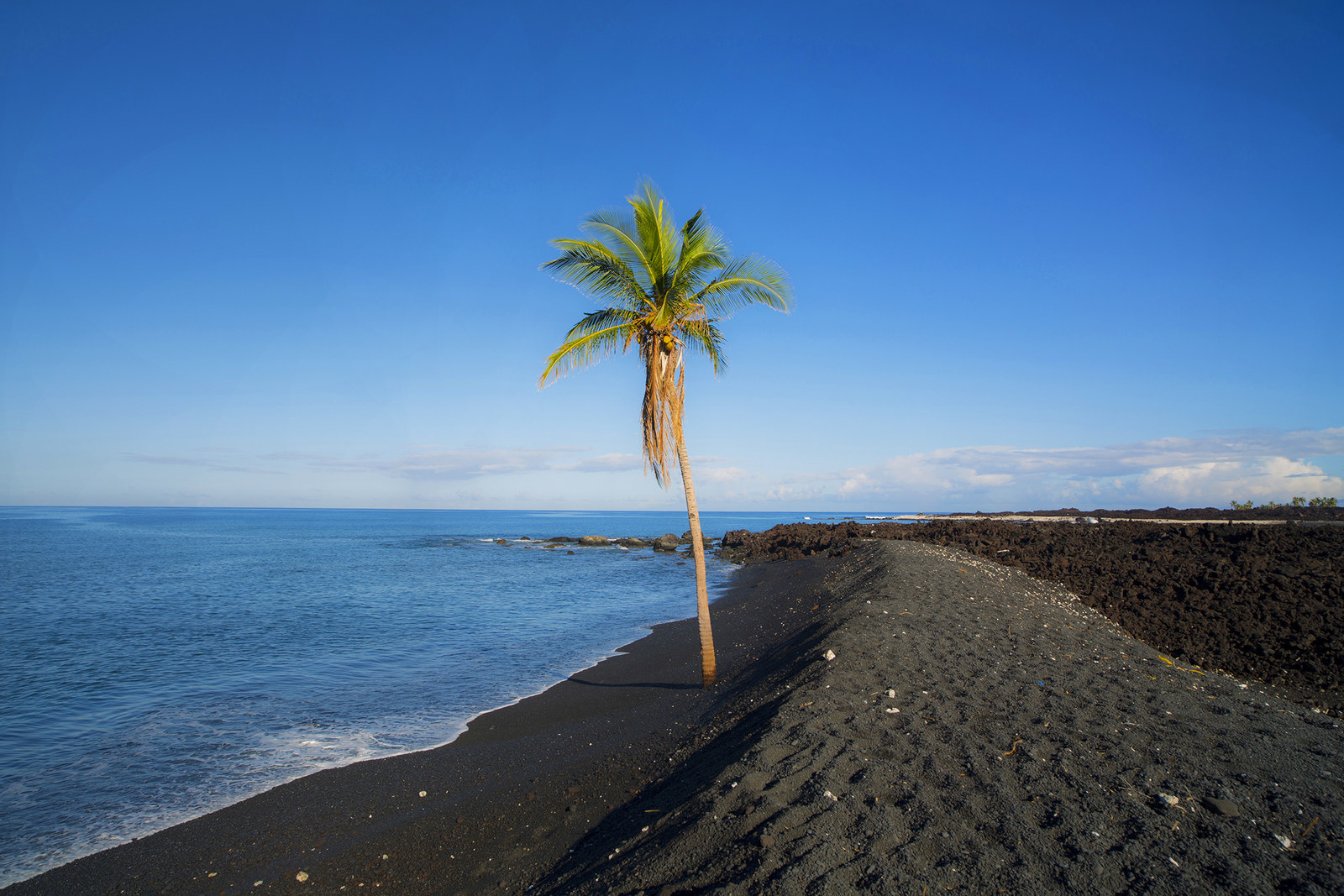 On Keawaiki Bay, a lone palm tree presides over a mesmerizing scene of black sand and serene oceanfront. The sand gets its stunning color from the volcanic stones that created the islands of Hawaii. If you're lucky (seriously, you're pretty lucky to be on this beach in the first place), you'll even catch a few sea turtles basking in the warm paradise sun.
Cape Alava — Olympic National Park, Washington

A trip to Cape Alava is like visiting an entirely different planet. Its unique geological formations, lush forests, and exotic wildlife make this beach one of America's most bizarre coastal experiences. When perusing the beach, keep your eyes open for ancient petroglyphs of fierce hunters, colossal whales, and sailing ships.
Want more? Check out more stunning beaches at Getty Images.