Women and girls from Iraq's Yazidi minority have spoken out about their experiences of sexual abuse and slavery at the hands of Islamic State of Iraq and Syria (ISIS) fighters and supporters in a new report by Amnesty International, released Tuesday.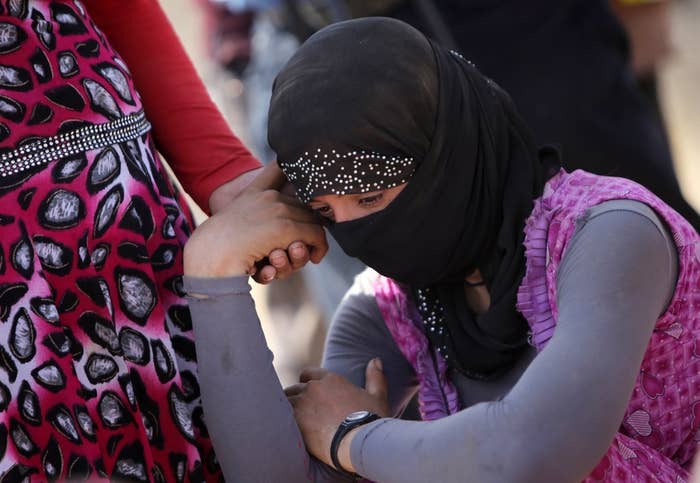 The report — titled "Escape From Hell" — said that, while ISIS targeted all those who stood in their way as they took large swaths of Iraq and Syria earlier this year, it is the Yazidi people of northwestern Iraq's Sinjar region who were subjected to "particularly brutal" treatment.
The report said this was part of a "deliberate policy of ethnic cleansing in northern
Iraq" by ISIS. The Yazidis are ethnic and religious minorities, separate from the Muslim majority in Iraq and Syria.
Amnesty International said that the group had "systematically" raped, imprisoned, and physically and emotionally tortured Yazidi women and girls, forcing them into sexual slavery and marrying them off against their will.
Hundreds, possibly thousands of Yazidis were abducted from Sinjar region by ISIS as they attempted to flee their homes. Hundreds of men were either killed or forced to convert to Islam under threat of death, while younger women and girls were separated from relatives and sold or "gifted" to ISIS fighters and supporters, Amnesty said.
Last month, BuzzFeed News reported on a video which appeared to show ISIS fighters bragging about how they would receive their "share" of Yazidi slaves.
Amnesty International's Senior Crisis Reponse Adviser Donatella Rovera said, "Hundreds of Yazidi women and girls have had their lives shattered by the horrors of sexual violence and sexual slavery in IS captivity."
"Many of those held as sexual slaves are children — girls aged 14, 15 or even younger. IS fighters are using rape as a weapon in attacks amounting to war crimes and crimes against humanity."
Amnesty interviewed 42 Yazidi women and girls who had escaped from captivity, and four more by phone who were still imprisoned by ISIS.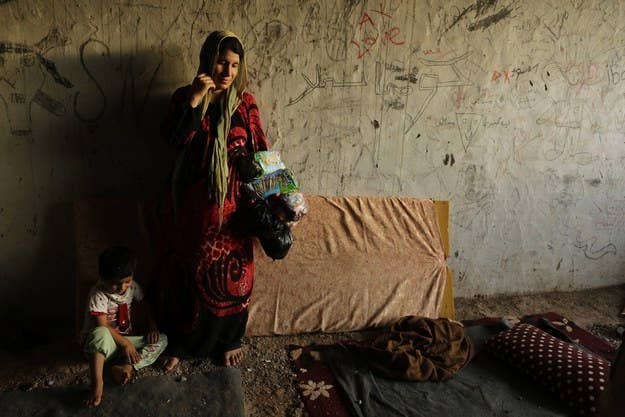 Fifteen-year-old Arwa, who has 62 relatives still in ISIS captivity, told Amnesty about her experience at the hands of her captors alongside a group of other girls:
They did to me what they did to many other girls. I was raped. My cousin was not molested; they wanted to take her to marry her to a man but in the end they left her with us and then we managed to escape.

One of the girls said she was not raped but I don't know if it is true; I hope it is true.

Another did not talk about what happened to her. The others were raped. The men were all Iraqis. They said that if we killed ourselves they would kill our relatives.
In September a young Yazidi male had told Amnesty that his 19-year-old sister Jilan had committed suicide in ISIS captivity in Mosul.
Interviews carried out in compiling the Amnesty's report confirmed that Jilan had indeed committed suicide:
We were 21 girls in one room, two of them were very young, 10-12 years. One day we were given clothes that looked like dance costumes and were told to bathe and wear those clothes.

Jilan killed herself in the bathroom. She cut her wrists and hanged herself. She was very beautiful. I think she knew that she was going to be taken away by a man and that is why she killed herself.
Jilan was one of several young women that Amnesty discovered had preferred to commit suicide than be forced into slavery at the hands of ISIS.
Some the girls who spoke to Amnesty said that, while the majority of their ISIS captors were Iraqi or Syrian, a number were from Western nations.
Four of the women and girls who were interviewed said they had been held in the homes of a pair of Australian ISIS fighters of Lebanese origin. One of the fighters was living with his Australian wife (also of Lebanese origin) and children.
Most of the captors were reported as being in their twenties or thirties, but a handful were much older, with some in their mid-fifties. Some interviewees said their captors were not ISIS fighters, but were simply ISIS supporters.
The report notes that ISIS had made "no attempt" to hide details of its atrocities, and had in fact gone to "great efforts to publicize" them. A Q&A section in an ISIS pamphlet detailed how taking women as sexual slaves is part of ISIS policy: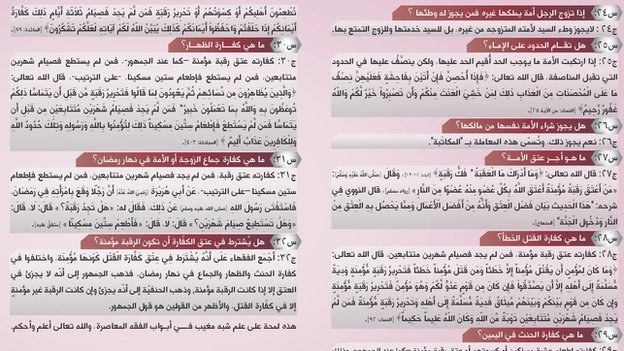 "Unbelieving [women] who were captured and brought into the abode of Islam are permissible to us, after the imam distributes them [among us]… If she is a virgin, he Escape from hell [her master] can have intercourse with her immediately after taking possession of her.

However, if she isn't, her uterus must be purified [first]… It is permissible to buy, sell, or give as a gift female captives and slaves, for they are merely property, which can be disposed of… It is permissible to have intercourse with the female slave who hasn't reached puberty if she is fit for intercourse; however if she is not fit for intercourse, then it is enough to enjoy her without intercourse…"
The BBC reported that the pamphlet is at odds with mainstream Islam, although is well-researched with Qur'anic verses and hadiths, and includes "reports of what the Prophet Muhammad said or approved."
Amnesty said that those Yazidi women who escape sexual violence face further stigma when they return, and don't tell their families they have been raped for fear their "honour" will be tarnished.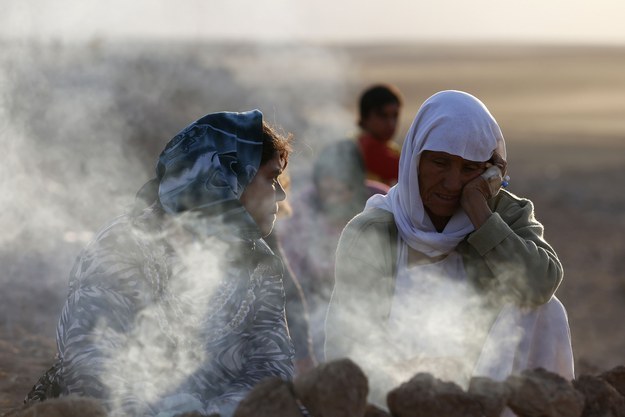 Some of those who were sexually abused in captivity said that, as they don't feel able to discuss the violence they endured with those close to them, they have nowhere to turn for support and advice. This is a particular problem for those with family members still in captivity.
In a statement, Amnesty's Donatella Rovera said those Yazidi women and girls who escape sexual slavery are not receiving adequate support: "The Kurdistan Regional Government, UN, and other humanitarian organizations who are providing medical and other support services to survivors of sexual violence must step up their efforts.
"They must ensure they are swiftly and proactively reaching out to all those who may need them, and that women and girls are made aware of the support available to them."