U.N. Gets Green Light For Syria Chemical Weapons Probe As Russia Lifts Objections
The U.N. Security Council had unanimously adopted a resolution approving a joint probe alongside the Organization for the Prohibition of Chemical Weapons in August, but Russia's late response delayed the official start.
The UN is set to launch an investigation into the use of chemical weapons in Syria after Russia lifted its objections to the probe on Thursday.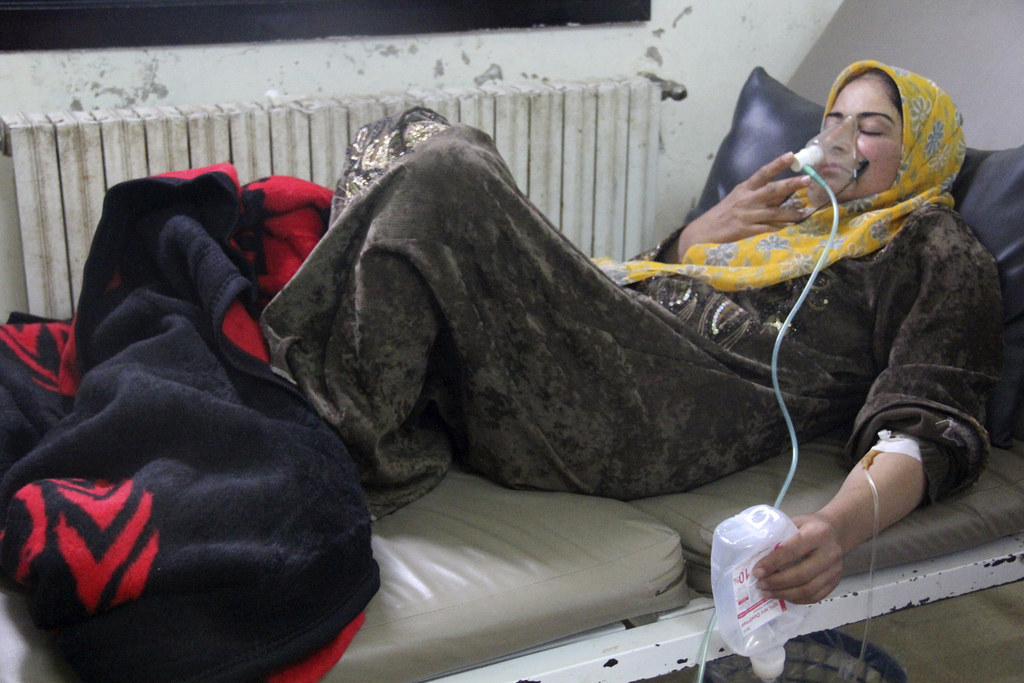 The United Nations Security Council had unanimously agreed to adopt a resolution approving a joint inquiry by the UN and the Organization for the Prohibition of Chemical Weapons (OPCW) on August 7.
But when U.N. secretary general Ban Ki-moon asked for the security council's approval to recruit three independent experts for the investigation, Russia delayed its response, which further held back the launch of the inquiry, AFP reported.
U.N. diplomats — anonymously cited by Reuters and AFP — said that Russia had "technical" questions about the investigation, and that Ban had then written to Russian representatives to assure them that Damascus would be consulted on the probe.
The authorization eventually came late this week in the form of a letter — seen by Reuters — from Russia's ambassador to the U.N., Vitaly Churkin, to Ban.
Ban confirmed that the green light had been given in a statement Thursday, and said that he and the OPCW's director general "shall, without delay, undertake all steps, measures, and arrangements necessary for the speedy establishment and full functioning of the Joint Investigative Mechanism."
There is a hope among Western powers that the joint investigation will assign blame to specific individuals, which can then be used to prosecute members of the Syrian government for war crimes, Reuters said. However, both Russia — one of Bashar al-Assad's biggest supporters — and China have blocked referrals on the Syrian conflict to the International Criminal Court.
In April 2013, the United Kingdom and France both informed the U.N. that there was credible evidence that the Assad regime had used chemical weapons in Syria's civil war. The U.S. government came to a similar conclusion in August of the same year.
Later in 2013, the Syrian government agreed to destroy stockpiles of chemical weapons in a bid to avert U.S.-led airstrikes in the country. However, since then, the OPCW has said chlorine gas has been used "systematically and repeatedly" in Syria, although it is barred from apportioning blame, Reuters said.
A previous U.N. inquiry — also barred from assigning blame — concluded that deadly sarin gas had been used in Syria.
Syria has always denied using chemical weapons.