At least 126 people are dead after suicide bombers attacked two mosques in the Yemeni capital, Sanaa, according to multiple reports.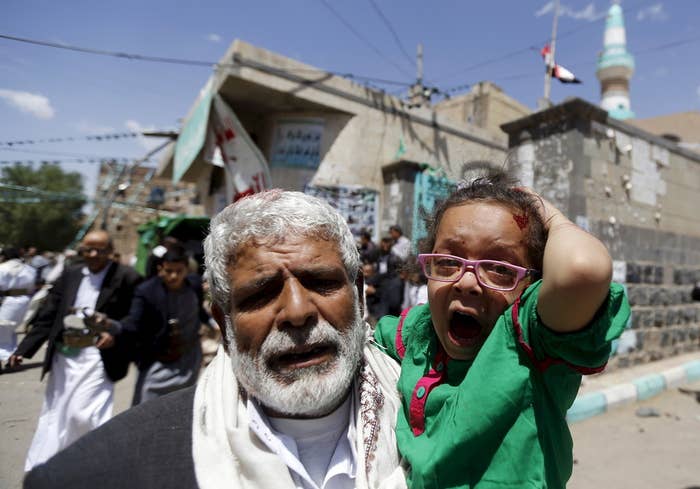 The bombers attacked the rebel-controlled Badr and al-Hashoosh mosques during midnight prayers on Friday, the Associated Press reported, citing TV channel Al-Masirah — owned by the country's Houthi Shiite rebels.
Jihadi monitoring organization SITE Intelligence Group said Sana'a Province, a Yemeni division of ISIS, claimed responsibility for the attacks, declaring them "the tip of the iceberg that is coming."
Al Qaeda in the Arabian Peninsula (AQAP), long one of the strongest of Al Qaeda's branches, issued a statement of its own, denying involvement in the attack.
Witnesses said that two bombers attacked inside the Badr mosque, according to AP.
Reports on casualties vary at this stage. On Friday afternoon, Reuters reported that 126 people had been killed, citing medical sources. However, a Houthi-run TV station has aired reports of 137 dead and 345 wounded, according to AP.
Medical sources said that senior Houthi cleric Al-Murtada bin Zayd al-Muhatwari was among those killed, Al Jazeera reported. Two more Houthi leaders, Taha al-Mutawakkil and Khalid Madani, were injured.
The editor-in-chief of the Yemen Post, Hakim Almasmari, told Al Jazeera: "Dozens of people have been injured or killed. We will understand the exact numbers of [the] dead and wounded soon. These are two very central and commonly used mosques."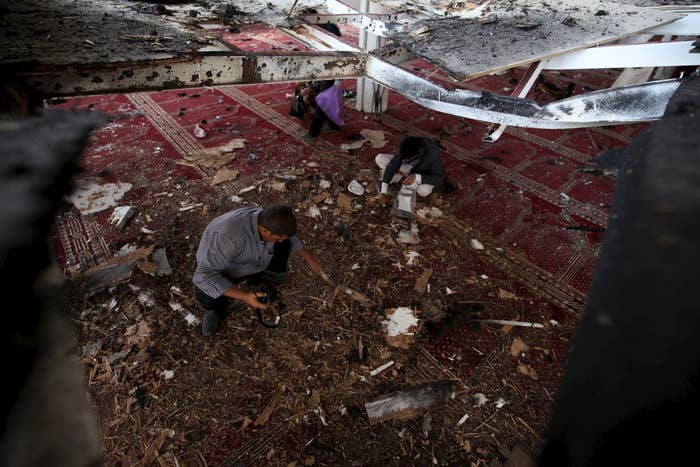 Mohammed al-Ansi, a witness at the al-Hashoosh mosque, in north Sanaa, told AP that the blast sent him flying two meters through the air.
"The heads, legs and arms of the dead people were scattered on the floor of the mosque," al-Ansi said, adding: "blood is running like a river."
Yemen has been the scene of a violent power struggle between the Houthi group and the country's U.N.-recognized President Abd-Rabbu Mansour Hadi, who has fled to the nation's south to set up a rival seat of government.
The attacks come the day after gun battles raged in the southern city of Aden between Houthi fighters and forces loyal to Hadi.