Masked Gunmen Abduct 18 Turkish Workers In Iraq
The men, who were dressed in military uniforms, reportedly bundled the construction workers into SUVs in Sadr City, Baghdad, before driving away. One Iraqi was also reportedly taken.
A group of masked gunmen dressed in military uniforms abducted 18 Turkish workers from an under-construction sports complex in Baghdad Tuesday night, Turkey's deputy prime minister and Iraqi security officials said.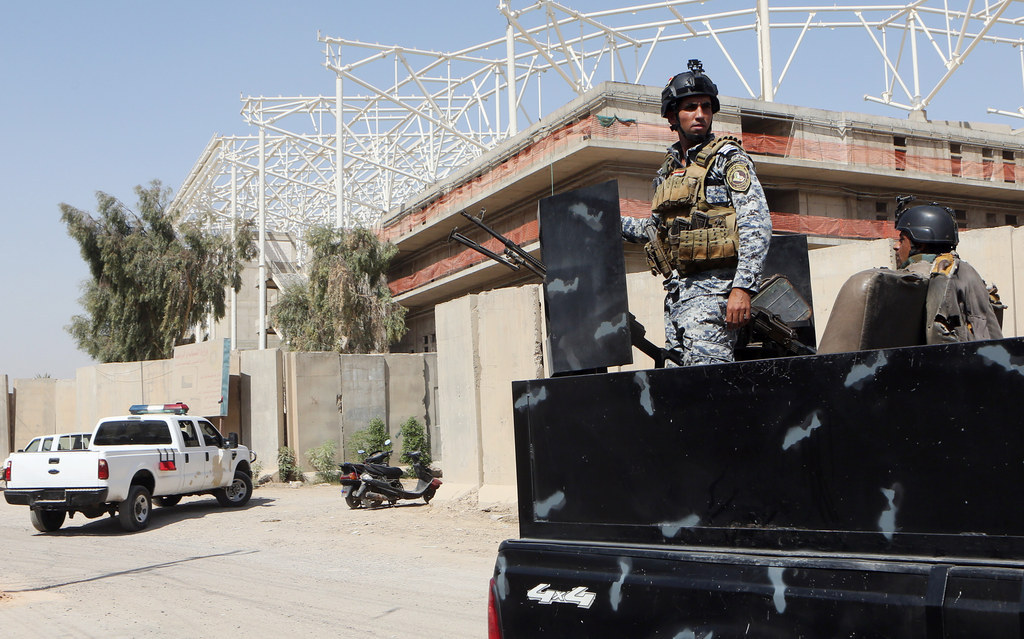 Deputy prime minister Numan Kurtulmus confirmed the workers are employed by a Turkish construction company, and were working on a site in a largely Shiite district in Baghdad's Sadr City, Turkey's state-run Andalou Agency reported.
"It's still a very fresh development. We don't have detailed information. Iraqi officials do not know how the incident happened and who perpetrated it," Kurtulmus told reporters.
The company, Nurol Holdings, issued a statement confirming armed men in military fatigues had taken their employees during a raid on an under-construction stadium, Andalou said.
Turkish foreign ministry spokesperson Tanju Bilgiç told Hurriyet Daily News that 14 of the kidnapped Turks were construction workers, three were engineers and one was an accountant. He added that the Turkish government was in contact with Iraqi authorities over the incident.
Iraqi officials, speaking anonymously to AP, said the armed men stormed the site while the workers were sleeping. They reportedly broke down doors and disarmed the guards, before bundling the workers into SUVs. One Iraqi was also taken, the officials said.
Saad Maan, a spokesperson for the Interior Ministry in Baghdad, told AP that Iraqi authorities were investigating the incident, and that a security team had been dispatched to the area.
The abduction comes days after Turkey joined in US-led airstrikes on ISIS targets in Syria, and allowed the US-led coalition to use its airbases. It has also launched an aerial campaign against Kurdish militant group the Kurdistan Workers' Party (PKK) in northern Iraq.
Sadr City is a stronghold of Iraq's pro-government Shia militias, who are helping the US-led coalition's attempts to combat the ISIS threat.
In 2014, 46 Turkish citizens were abducted from the Iraqi city of Mosul, shortly after it fell to ISIS militants. They were released unharmed three months later.