Updated — Oct. 10, 9:01 a.m. ET
The Islamic State of Iraq and Syria is in control of 40% of the Kurdish city of Kobani in Syria, CNN reported Friday.
According to the Syrian Observatory of Human Rights, ISIS militants took control of the Kurdish forces headquarters Friday. The organization also said that the extremist group now controlled 40% of the city located near the Turkey border.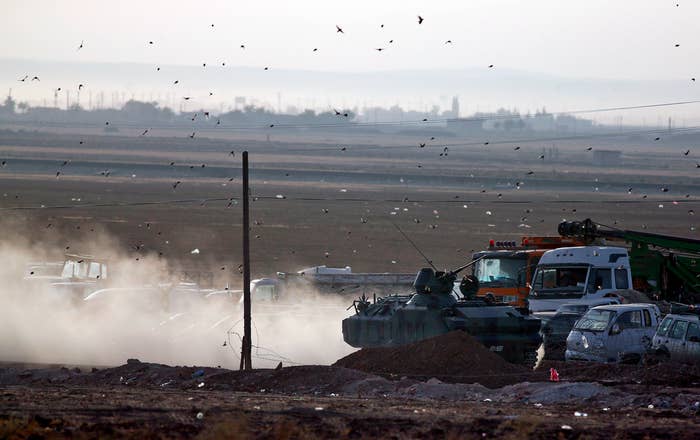 Jenan Moussa, with Arabic Al Aan TV, reported that ISIS had overrun Kobani's police building and court.
"The capture of the headquarters will allow the jihadists to advance on the border post with Turkey to the north of the town," Syrian Observatory Director Rami Abdel Rahman told Agence France-Presse.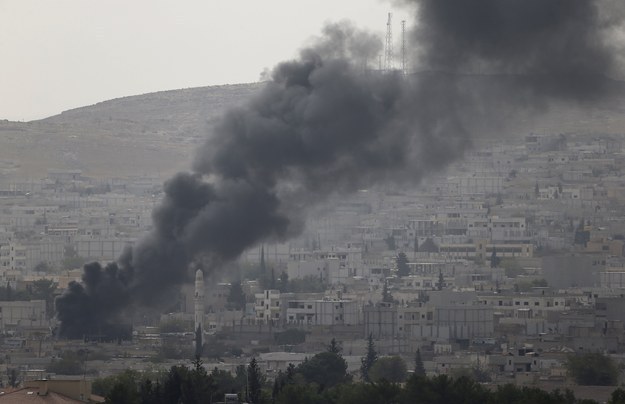 Turkish President Tayyip Erdogan said today that the embattled town of Kobani, just over the border in Syria, is "about to fall" to ISIS militants, Agence France Presse reported.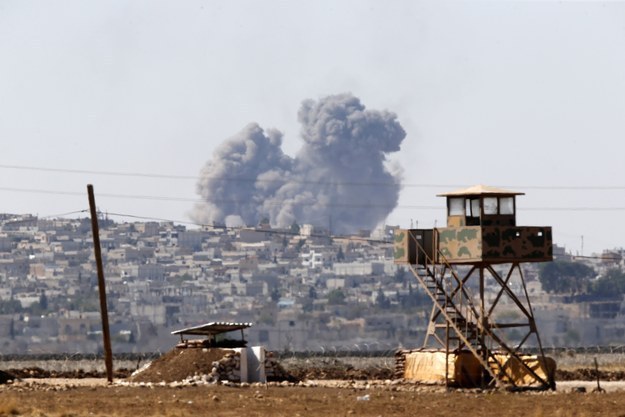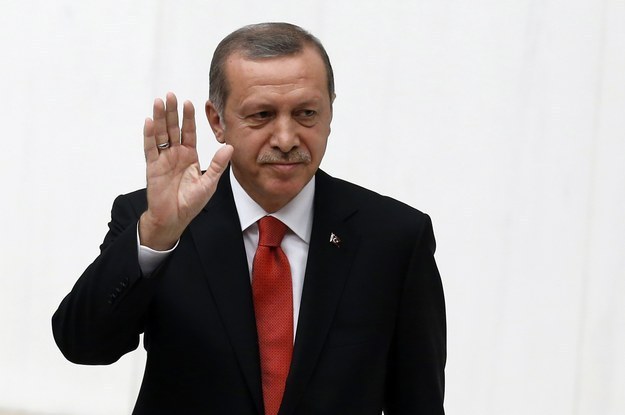 The U.S. has conducted several airstrikes in the town, but ISIS continues to make gains in Kobani, with fighting spreading to a southern district of the town today, the BBC reported.
Turkey is a NATO member with a sizable military, and Erdogan is facing increasing pressure to intervene and defend Kobani.
Karwan Zabari, a U.S.-based representative of the Kurdish regional government, told the BBC, "If this continues, if there's no international aid, military aid arriving for the residents of Kobani, and these Kurdish fighters that are fighting in Kobani, it could fall into the hands of ISIS."
Clashes between Turkish police and Kurds attempting to cross the border into Syria to defend Kobani have been breaking out for a number of days, and tear gas has been used.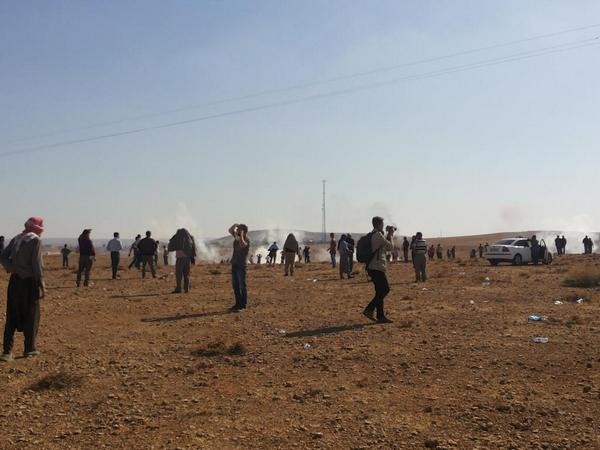 Protesters in several Turkish cities clashed with police overnight after taking to the street to implore the Turkish government to intervene, the BBC reported.
The crisis has further exacerbated long-held tensions between Kurds and the Turkish government.
Tayyip Erdogan is the Turkish president. An earlier version of this post misidentified him as prime minister.