South African Judge Clears Shrien Dewani Of Honeymoon Murder
The British businessman was accused of arranging the killing of his wife, Anni, during their honeymoon in 2010.
A South African judge has dismissed the case against British businessman Shrien Dewani, who was accused of arranging the murder of his wife, Anni, during their 2010 honeymoon.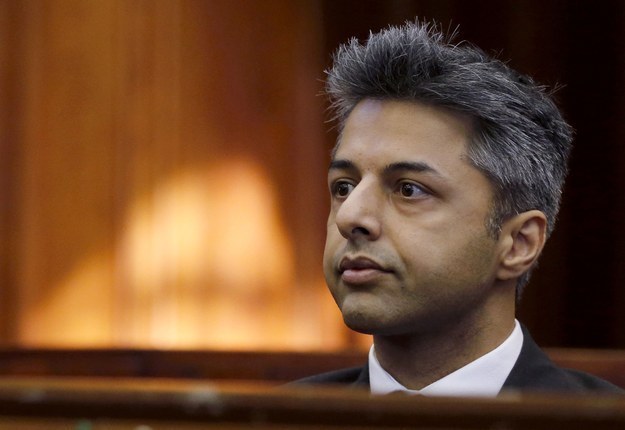 Judge Jeanette Traverso condemned the evidence given by the prosecution's chief witness in Western Cape High Court, Cape Town, saying it was "far below the threshold" of what a reasonable court could convict on, the BBC reported.
Anni, maiden name Hindocha, was killed in a botched carjacking in Cape Town in November 2010.
Prosecutors said Dewani, who is bisexual and admitted to having affairs, wanted to escape the relationship, so plotted the killing of his wife.
The evidence offered by Zola Tongo, a taxi driver who was the prosecution's main witness, was "highly debatable" and "riddled with contradictions," Judge Traverso said. Dewani's lawyers had appealed for the judge to dismiss the case last month.
Tongo was convicted for his part in Anni's death, along with Mziwamadoda Qwabe and gunman Xolile Mngeni. Tongo said Dewani had paid him to hire two men to murder his new wife.
Dewani was finally extradited to South Africa from the U.K. in April this year after a three-year fight.
He denied murder, kidnapping, conspiracy to commit kidnapping, robbery with aggravating circumstances, and defeating the ends of justice.
Dewani is now set to return to the U.K. as a free man, without ever having taken to the stand himself.
In a statement read outside of Western Cape High Court, the Hindocha family said: "We feel really, really sad because we have not heard the full story. Shrien lived a double life."
Speaking to Sky News, Anni's sister Ami Benborg said: "The justice system has failed us."