Russia launched its first airstrikes in Syria Wednesday, hours after the upper house of parliament unanimously voted to give President Vladimir Putin permission to deploy its armed forces. The Russian Defense Ministry released this video of the strikes:
Speaking Wednesday afternoon, President Vladimir Putin said that the airstrikes were to help President Bashar al-Assad's offensive.
He added that Russia was "not going to plunge into this conflict head-on," and that his military's involvement would last as long as Assad's offensive does.
Putin also said he expected President Assad to attempt to reach a political settlement to the conflict by entering talks with the Syrian opposition rebels — who are backed by the West.
Later in the day, U.S. Secretary of State John Kerry said he had a "constructive meeting" with Russian officials, adding the two countries' militaries would also meet in coming days.
"It is imperative to find a solution to this conflict and to avoid escalating it in any way," Kerry said.
Kerry added there was much work to do to reach a political solution.
Speaking to Russian media Wednesday, Defense Ministry Major-General Igor Konashenkov said the country's warplanes were targeting ISIS, TASS Agency reported.
Konashenkov said Russia had "started an operation to deal pinpoint strikes against ground targets of the IS terrorist group in the territory of the Syrian Arab Republic."
An unnamed senior U.S. defense official told CNN that the first airstrike had taken place in the city of Homs.
Russian Foreign Ministry spokeswoman Maria Zakharova spoke to Russia's LifeNews TV station and said that claims there were civilian deaths from the airstrikes are part of an "information war," the AP reported.
"All this is the same sort of information attack, the same sort of information war, of which we hear so many times and which, it appears, someone prepared well," Zakharova said.
According to a rebel commander and activists, the Russian airstrikes have mostly hit civilians and moderate rebel positions, the AP reported.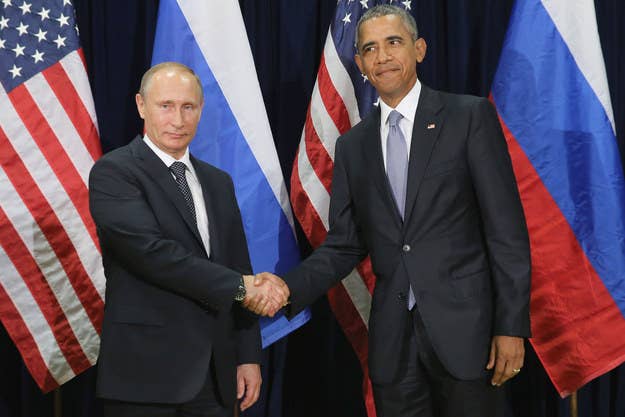 Earlier in the day, Kerry said the U.S. supports efforts to fight ISIS and other terror groups, but would have "grave concerns" if Russian airstrikes were carried out in areas where these groups were not operating.
"The US supports any genuine effort to fight ISIL and al Qaeda affiliated groups," Kerry said.
He added that "if Russia's recent actions and those now ongoing reflect a genuine commitment to defeat that organization, we are prepared to welcome those efforts and find a way to deconflict our operations."
Kerry also said the U.S. talks with Russia would focus on de-escalating the conflict.
"But we must not and will not be confused in our fight against ISIL with support for Assad," he said.
U.S. State Department spokesman John Kirby said that a "Russian official in Baghdad this morning informed U.S. Embassy personnel that Russian military aircraft would begin flying anti-[ISIS] missions today over Syria. He further requested U.S. aircraft avoid Syrian airspace during these missions."
"The U.S.-led coalition will continue to fly missions over Iraq and Syria as planned," he added.
Earlier Wednesday, Putin's chief of staff, Sergei Ivanov, confirmed that the upper house of parliament had granted the president's request.
Ivanov told reporters after the vote: "The Federation Council unanimously supported the president's request — 162 votes in favor [of granting permission]," according to TASS Agency. Russian law requires Putin to seek authorization for military action from the parliament's upper house, which is a rubber stamp pliant to his every will. The last time parliament granted such a permission was last year, when Russian troops seized the Crimean peninsula from Ukraine.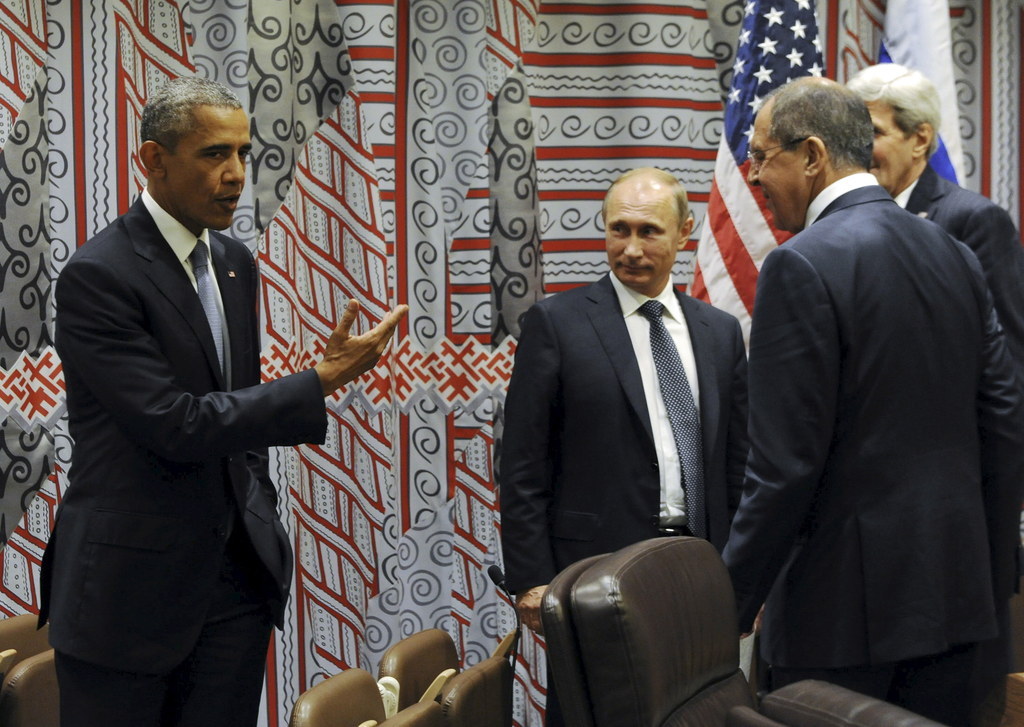 Syrian President Bashar al-Assad requested Russia's intervention, Ivanov added. He said that this demonstrated a "principal difference between the approaches of the Russian Federation and its Western partners: They don't observe international law, and we do." The move could pit Russia against both ISIS militants and the various Islamist rebels fighting Assad's troops, which it says are also terrorist groups.
A statement from the Syrian presidency Wednesday afternoon confirmed Russia was acting on Assad's request: "The sending of Russia air forces to Syria was carried out upon the request of the Syrian state via a message sent by President al-Assad and President Putin which included an invitation to send Russian air forces within the framework of President Putin's initiative to combat terrorism."
Speaking at the United Nations on Monday, Putin said it was an "enormous mistake to refuse to cooperate with the Syrian government and its armed forces, who are valiantly fighting terrorism face to face."
That stance has repeatedly seen him clash with U.S. President Barack Obama, who says Assad must leave office for the conflict to end. In recent weeks, however, Obama has softened his stance as Russia — Syria's major international ally — has built up an air base with some 2,000 personnel near the coastal stronghold of Latakia.
Ivanov said that ground troops would not be deployed, and that only Russia's air force would be used, echoing comments Putin made last week.
"The military goal of the operation is exclusively air support of the Syrian government forces against ISIS," he said.
Ivanov declined to provide specifics of the operation, but said it would "not go on infinitely and has specific time constraints."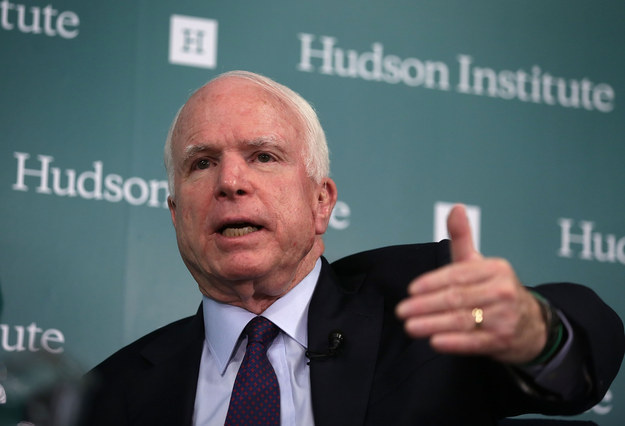 In the U.S. on Wednesday, senators on both sides of the aisle expressed concern and outrage concerning the airstrikes claiming to target ISIS militants.
Sen. John McCain told BuzzFeed News that if the U.S. had in anyway cleared these strikes, it would be "one of the darker chapters in American history."
"The whole purpose of Russian activity is to keep Bashar Assad in power ... It's a shameful chapter, but it's a culmination of the United States creating a vacuum and allowing these things to happen," McCain said.
The Arizona Republican later took to the Senate floor to blast the Obama administration.
Sen. Bob Corker, chairman of the Senate Foreign Relations Committee, said reports that the Russian strikes were targeting rebel forces, not just ISIS, shows that the White House hasn't done enough to contain Putin.
"We've been in the region a great deal. Putin has credibility. We have none," Corker said. "Putin pays no price whatsoever for advancing his foreign policy interests. He knows he's going to pay no price. It works for him from a standpoint of certainly gaining momentum in the region, but it also works for him back home where domestic ratings continue to soar."
The Tennessee Republican added: "I said the other day in a hearing that I thought what Russia was doing was possibly being done with a wink and a nod by the administration. I cannot confirm that they've approved these strikes. No one has shared that information with me."
Democrats on the Foreign Relations Committee also expressed concern, but were careful not to criticize the administration.
"I know there is concern about Russian activity in Syria as it relates to support for the Assad regime," said Sen. Ben Cardin, the ranking Democrat on the committee. "We certainly want to get a consolidated effort against ISIS in Syria, but we also want a centralized government without Assad. So it's a mixed message. To the extent that the Russian presence is to bolster Assad, it's a major concern to us. We don't see a resolution in Syria under an Assad regime."
Connecticut Democrat Chris Murphy, a member of the Foreign Relations Committee, said Russian intervention in Syria "clearly complicates matters" for the United States.
"There's nothing they say you can take at face value," Murphy said. "They tell us today they are only striking ISIS, but no one will be surprised to find that tomorrow they are launching airstrikes against opposition forces. Russia is not an honest player. They don't tell the truth about their intentions or operations and that has to be our operating premise."
Russian public opinion has backed Putin's efforts to found an "anti-terrorist coalition" including Iran, Iraq, and Syria, but lacks the enthusiasm it had for direct military operations in Ukraine.
Nearly 70% of Russians oppose Moscow providing direct military aid to Assad, according to a recent poll by the independent Levada Center. Several soldiers face treason charges after refusing deployment to Syria, according to the news site Gazeta.ru. On Wednesday, the newspaper Kommersant reported that several dozen irregular special forces veterans who fought on the side of rebels in Ukraine were preparing to deploy to Syria.
The Kremlin claims its actions are motivated in part by the threat posed to it from the more than 2,000 Russian-speaking radicals it says are fighting alongside ISIS. Putin's speech on Monday, met with breathless hype in Russia's state media, also made it clear that Russia's Syrian gambit seeks to end its international isolation over the war in Ukraine and its support for Assad.
Obama met with Putin on Monday after avoiding a summit for more than two years, then ordered the Pentagon to open a channel with Russia to "avoid conflict in the air" with the U.S. forces carrying out strikes against ISIS on Tuesday.
"I think the effectiveness of such an operation will be limited by definition. The planes that have been deployed there — Su-25, Su-24 — are old models, and even though they have been upgraded somewhat they are used to carry out strikes at high altitude," said Ruslan Pukhov, an arms trade expert who advises Russia's defense ministry.
Pukhov added that Russian pilots were far less experienced in carrying out the high-precision airstrikes required against ISIS and other radical groups in Syria than U.S. and European pilots with experience in Iraq, Libya, and Yugoslavia.
"What our Western partners picked up over the course of 15 years, we have to learn on the run," he said.