Reeva Steenkamp's Father Says Oscar Pistorius "Must Pay" For Her Murder
It is the first time the visibly emotional Barry Steenkamp has taken to the stand in the Pistorius trial, which opened in March 2014.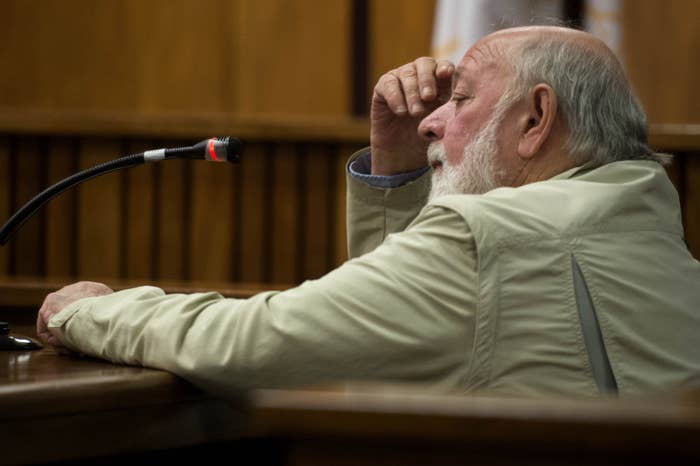 The father of murdered model and TV presenter Reeva Steenkamp spoke of the pride he had for his daughter, and the family's pain at her death, during one of the most emotionally charged testimonies of the Oscar Pistorius trial during the athlete's sentencing hearing on Tuesday morning.

Speaking under questioning from prosecutor Gerrie Nel, Barry Steenkamp told the court in Pretoria, South Africa, that the Olympic and Paralympic sprinter "must pay" for the murder.
He said he still thinks about his daughter — who was shot dead on Valentine's Day 2013 — "morning, noon, and night," and that his life "changed completely" after her death.
He has pictures of her throughout his home and speaks to her daily, he said, and "little things throughout the day" still remind him that "Reeva is with me all the time."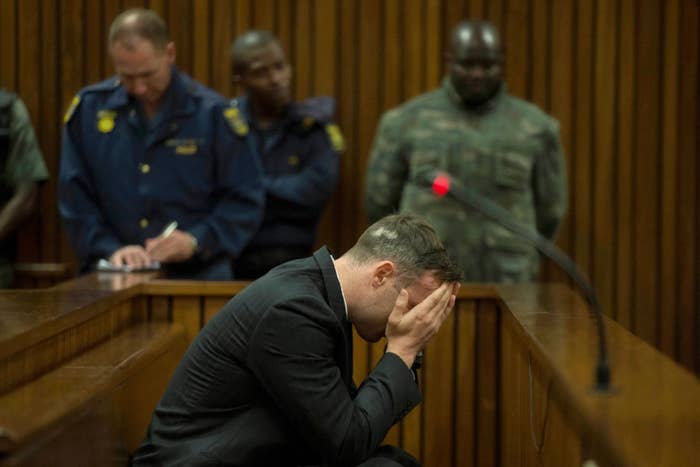 Visibly shaking and crying throughout, he also described the events in the family home the day they heard of her murder.

He said he was at work when he found out about his daughter's death: "I got a phone call from June [Reeva's mother}, and I couldn't really understand what she was so upset about: screaming and shouting. At first I thought one of our animals had got killed and she said come home immediately, come home.
"On my way home, I tried to fathom what she had to tell me, and then I realised she mentioned Reeva ... and that's when I started the panic."
"And driving home I realised more and more that Reeva had been killed," he said. "It hit me then. It's like it happened yesterday."
Steenkamp also spoke of his anguish at imagining the pain Reeva must have experienced at the time of her death.

"What she must have gone through in those split seconds," he said. "She must have been in so much fear, pain."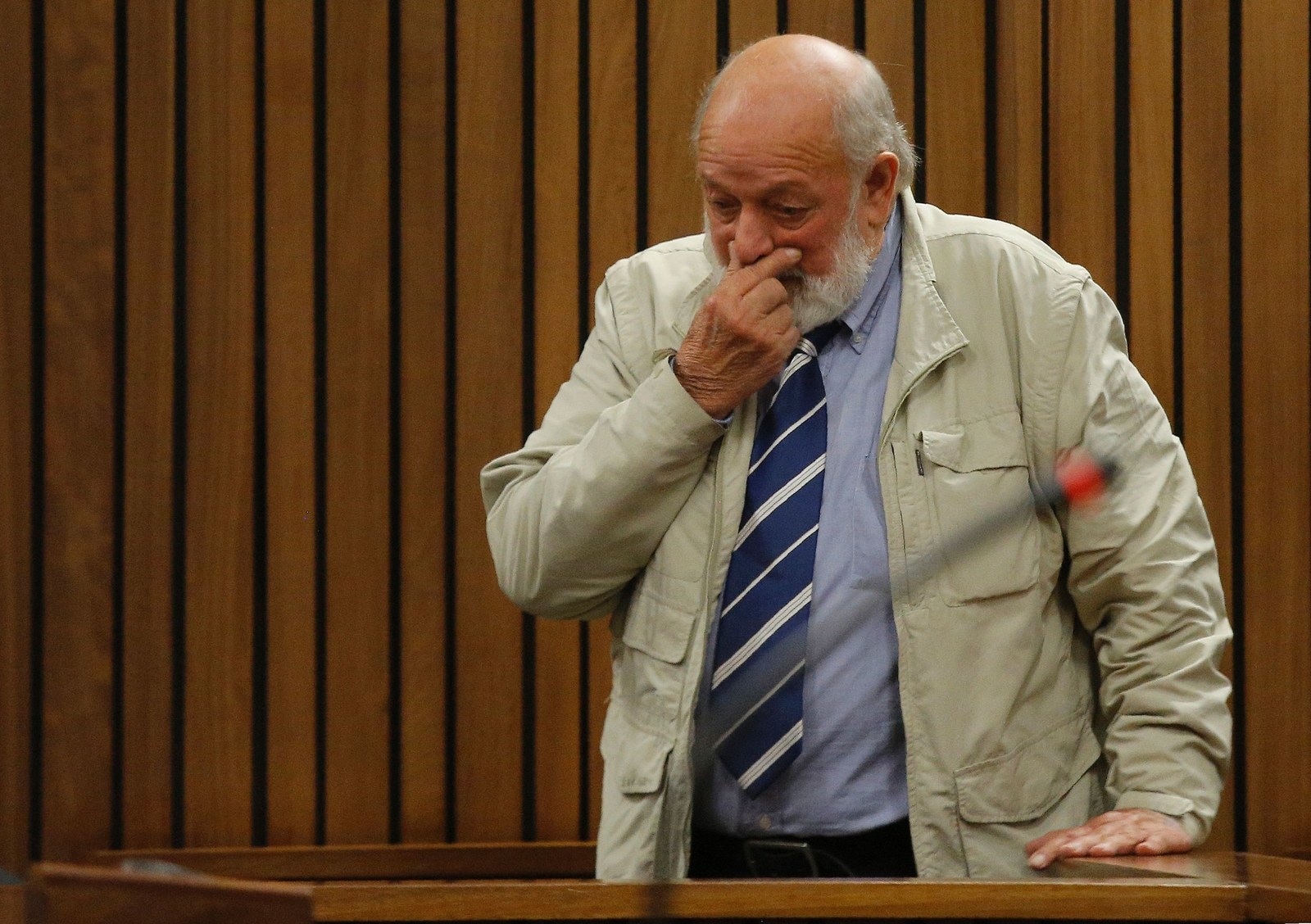 "That is what I think about all the time. I visualise it. I can see it myself. It must have been absolutely, utterly awful."
He said he had only seen one photograph of Reeva's murder that had been produced in the courtroom, and said he wanted the world to see the images to prevent crimes of that nature from happening again.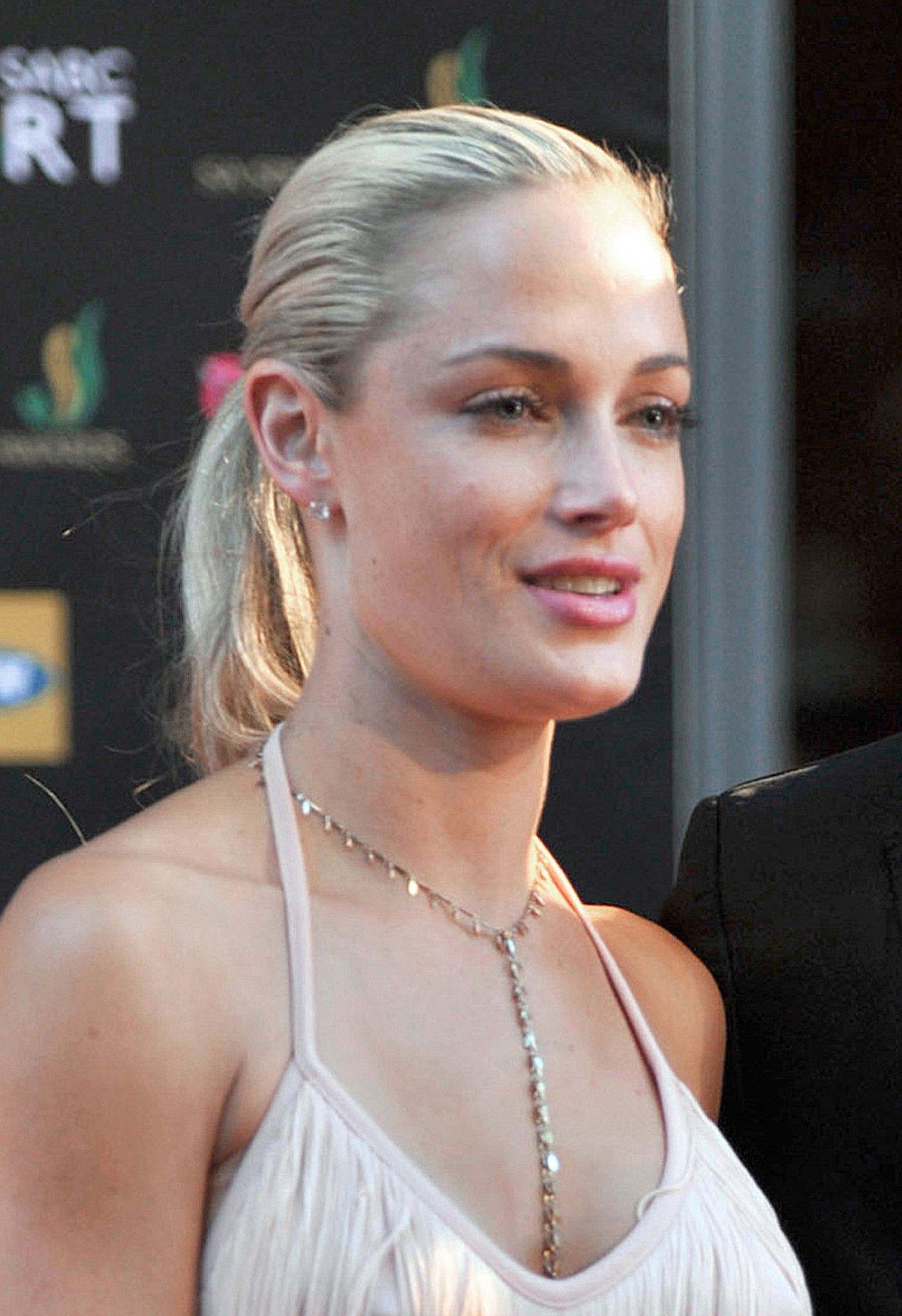 "A lot of people will disagree with me and think I'm callous, but what I would like people to see are the wounds inflicted on Reeva, and see the pain she went through."
He also told the court about the effect Reeva's death had on his physical health — he had a stroke shortly after the incident — and his mental health, and said he had become a near-recluse and had self-harmed.
He said he had jabbed a needle for his diabetes medication into his arms and stomach "to see if I could feel the same kind of pain...but no."
Steenkamp also answered questions on the effect the incident had on his wife June, who has been more publicly visible through proceedings.
He said she grieves "every day" and "feels just as much as I do," adding that he still hears June crying at night and talking to her daughter.
Barry Steenkamp also revealed that in future, he would like to talk to the athlete, and that his wife had forgiven Pistorius. However, he added that forgiveness does not "exonerate you from any crime you've committed."
He said it had been more difficult for him to forgive, but that he "feels the same: that Oscar has to pay for that he did. He has to pay for it."
However, he stopped short of insisting the court give Pistorius a maximum sentence.
The double-amputee runner sat with his head in his hands during Barry Steenkamp's testimony, and his brother Carl tweeted the sympathy he had for Reeva's father.
Pistorius was initially jailed for culpable homicide in 2014, and was released into house arrest after exactly a year. However, the prosecution appealed the sentence and his conviction was changed to murder, for which the sentencing hearing is currently taking place.

Five days have been set aside for the hearing in the Pretoria courtroom, and proceedings — presided over by the original trial's Judge Thokozile Masipa — are expected to conclude Friday. He will face a sentence of up to 15 years in prison.