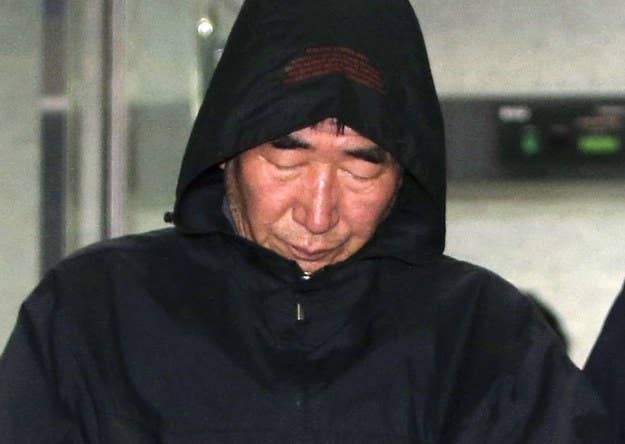 South Korea prosecutors said Monday they're seeking the death penalty for Lee Joon-seok, the captain who abandoned his sinking ferry in April, Yonhap News Agency reported.
The 68-year-old captain was indicted on charges of murdering nearly 300 people as the ship, "Sewol," sank of the southern South Korean coast while traveling between Incheon and Jeju.
During a trial at Gwangju District Court on Monday, a prosecutor said: "The captain, as the man in charge of the ferry Sewol, abandoned his duty that he should not leave the ship until every passenger has left the ship."
Prosecutors have blamed Lee and 14 other crew members for abandoning the ferry and jumping aboard rescue vessels after telling passengers to stay put.
The death penalty is rare in South Korea, and has not been used in 17 years.
Life imprisonment is being sought for three crew members who are under the same charges of Lee.
Prosecutors are asking for sentences ranging between 15 and 30 years for the 11 other crew members, under charges of abandonment and violation of a ship safety act, Yonhap reported.
CNN reported that one of those potentially facing a 30 year prison sentence is a female crew member who was at the ship's helm at the time of the sinking.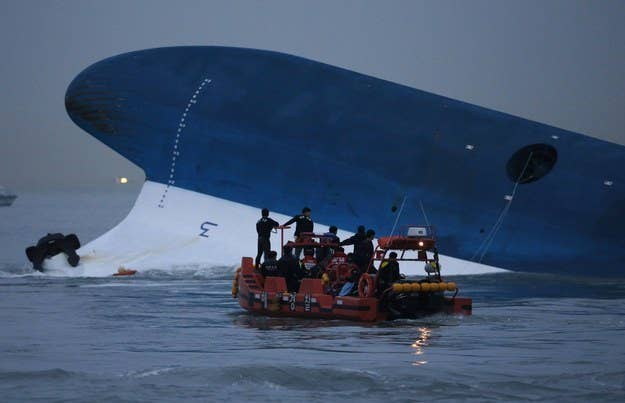 Many of those who died in the Sewol disaster were students at Danwon High School in Anwan.
More than 470 people were on board the ship at the time of the sinking. Of those, only 174 people were rescued, and 10 people are still listed as missing.