Prosecutor Says There's No Evidence The Man They Arrested After The Dortmund Bus Attack Was Involved
However, the man — identified as 26-year-old Iraqi Abdul Beset A. — has had an arrest warrant issued against him as he is suspected of being a member of ISIS.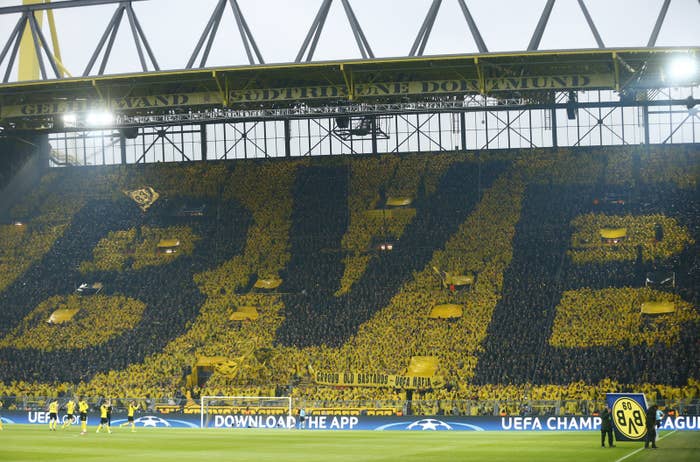 There is no evidence a man arrested on Wednesday following the attack on German soccer team Borussia Dortmund's bus was involved in the incident, authorities have said.

However, the German federal prosecutor said in a statement on Thursday that an arrest warrant had been issued for the man — a 26-year-old Iraqi identified as Abdul Beset A. — as he is suspected of being a member of ISIS.

The man is suspected of leading a unit of 10 in Iraq in 2014, tasked with "preparing abductions, abductions, extortions and also killings," the statement said.

He will appear in front of a federal court on Thursday, which will make a decision on the warrant.

Abdul Beset A. was arrested after the search of his home and that of a second suspect's on Wednesday following Tuesday evening's attack.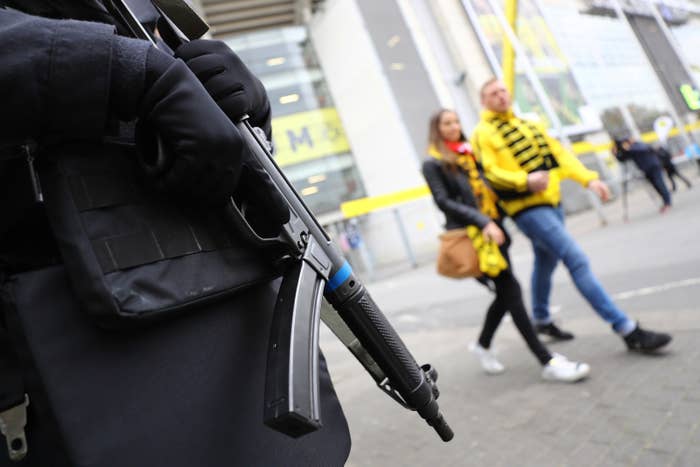 Three explosions hit the Borussia Dortmund team's bus as they left their hotel for on their way to a UEFA Champion's League quarter-final first leg against Monaco at the Westfalenstadion on Wednesday, injuring their player Marc Bartra.

The match was replayed on Wednesday evening, with Dortmund losing 3-2. Following the game, manager Thomas Tuchel criticized Europe's Swiss-based soccer governing body UEFA for the timing of the rescheduled fixture, which started less than 24 hours after the attack took place.

"We were told by text message that UEFA was making this decision. A decision made in Switzerland that concerns us directly. We will not forget it, it is a very bad feeling," Tuchel said, according to BBC Sport.
"Of course we have to keep it going, but we still want to be competitive. We do not want to use the situation as an excuse," he added.
"We wished we would have had more time to deal with what happened, but someone in Switzerland decided we must play."

Responding to Tuchel's remarks, UEFA said in a statement there had been "complete agreement with clubs and authorities" over the timing of the rescheduled match.
"We were in touch with all parties today and never received any information which suggested that any of the teams did not want to play," the statement added.