Oscar Pistorius To Be Released From Prison Next Week, Placed On House Arrest
The parole board in the Kgosi Mampuru prison in Pretoria, South Africa, said the Paralympic athlete would be moved to house arrest on Oct. 20.
Paralympic athlete Oscar Pistorius will be released from prison and moved to house arrest on Oct. 20, a South African parole board said Thursday.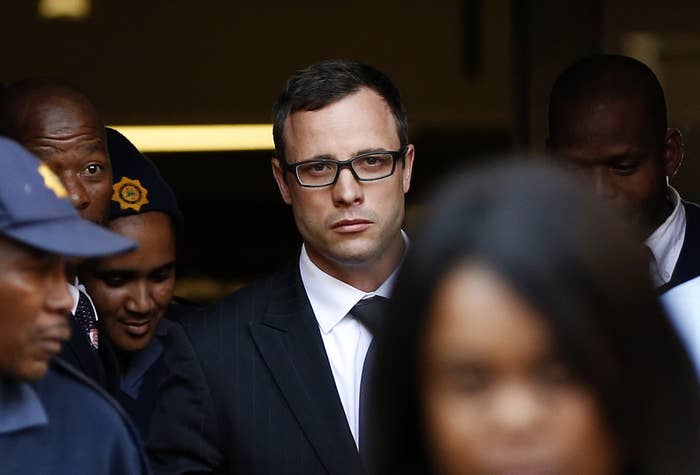 The announcement comes after the track champion — who also competed in the London 2012 Olympics — served just one year of his five-year jail sentence for the 2013 culpable homicide of his girlfriend, Reeva Steenkamp.
The Kgosi Mampuru prison parole board made the decision Thursday to grant his parole, South Africa's eNCA reported.
Koen told Eyewitness News: "They just want justice to take its course. We will not be making any further submissions. The original submission that we made to the parole board, we will resubmit."
The family said the prison term served is not appropriate for someone who has taken a life, Eyewitness News reported.
Pistorius shot Steenkamp through the bathroom door of his home on Valentine's Day 2013, but said he had mistaken her for an intruder.
The prosecution appealed the verdict, saying Pistorius should have been convicted of murder instead.