More Boats Carrying Migrants Deported From Greece Have Arrived In Turkey
A second group of people deported as part of a controversial EU scheme arrived in Izmir, Turkey on a ferry Friday morning. The deportations were met by protesters, some of whom threw themselves into the harbour at Lesbos to try and stop the boat's departure.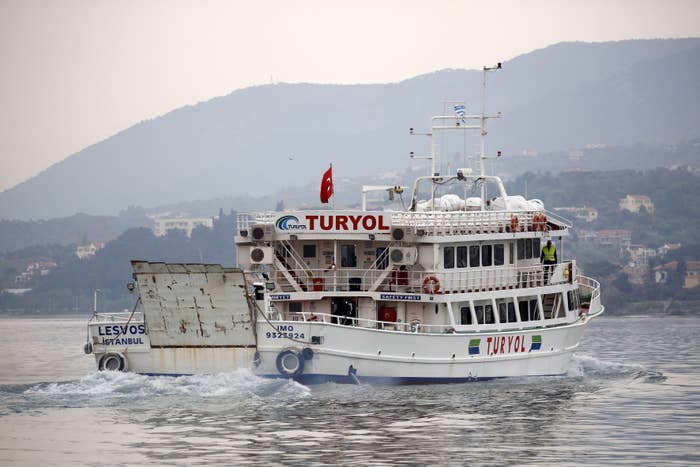 A second boat carrying migrants deported from Greece as part of an EU deal arrived in Turkish port of Izmir on Friday morning.
A passenger ferry carrying 45 Pakistanis made the short journey across the water from the island of Lesbos, with a further 79 being placed on a second vessel which was due to make the crossing later on Friday, AP reported.
Each migrant was accompanied by an officer for the European Union's border force, Frontex.
Pro-migrant activists in Lesbos tried to stop the ferry departing the port at Myteline by jumping into the water to try and block the boat's path.
The activists grabbed the boat's anchor chain, before being fished out and detained by authorities, according to the BBC.
Those demonstrating at the port were heard shouting "EU! Shame on you"," according to the BBC.
The first boats carrying deportees under the controversial scheme arrived in Turkey on Monday.
The EU-Turkey deal means that migrants who have arrived in Greece across the Aegean Sea from Turkey since March 20 are likely to be sent back if they either do not apply for asylum or if their claims are rejected.
The one-in-one-out agreement means that for every person returned, EU countries must take in another who has made a legitimate request.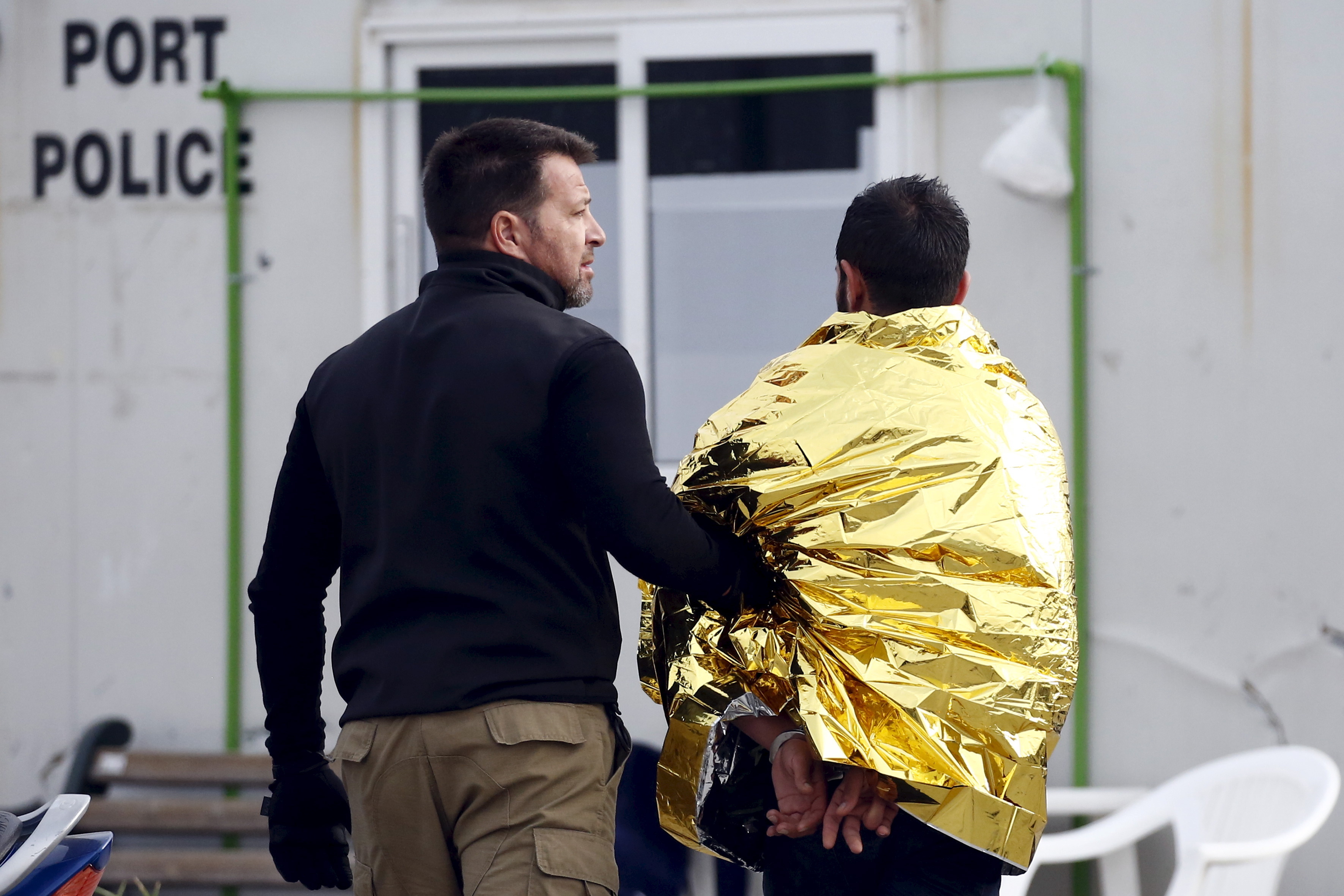 Of those returned to Turkey, those not fleeing the Syrian conflict will be taken to deportation centers, while refugees will be taken to camps where they will take the place of people being directly resettled within the European Union.

However, the implementation of the deal has been beset by delays, and Greece has seen a rush of people making asylum claims in the country, the BBC reported.
There were also clashes at a port in the nearby Greek island of Chios overnight Thursday as police cleared a camp at the main port, where dozens of migrants had been camped out for a week after fleeing a detention camp, according to the AP.
There were also scuffles between rival protest groups, with journalists at the scene reporting that right-wing demonstrators threw fireworks at a group of refugees.
Advocacy group Amnesty International has condemned the implementation of the deal, and on Thursday slammed conditions in detention centers on Lesbos and Chios and branded Greek authorities as "ill-prepared."
In a statement, Amnesty's Deputy Director for Europe said:
"Refugees are trapped here with no light at the end of the tunnel. A setup that is so flawed, rushed and ill-prepared is ripe for mistakes, trampling the rights and well-being of some of the most vulnerable people.

People detained on Lesbos and Chios have virtually no access to legal aid, limited access to services and support, and hardly any information about their current status or possible fate. The fear and desperation are palpable."
The group released a report into conditions on Lesbos and Chios on Thursday, and discovered that there was only one asylum service caseworker in Chios who had only been able to process 10 out of 833 asylum applications by Apr. 6.