At Least 10 Killed In Twin Bombings At Luxury Somalia Hotel
Several government officials were inside a hotel in central Mogadishu when Islamist militants initiated a combination car-bomb and suicide bomber attack, officials said.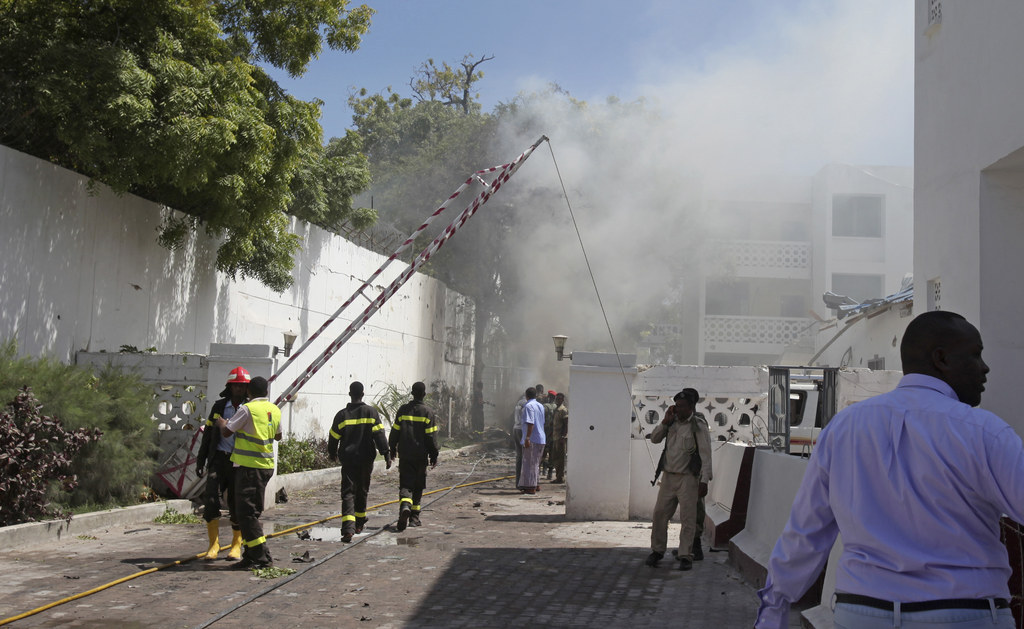 Lawmaker Omar Ali and Mogadishu Deputy Mayor Mohamed Aden were among those who died in a multi-pronged suicide attack during a meeting of government officials in a luxury hotel in the center of Somalia's capital on Friday, according to one lawmaker and police.
"We can confirm that more than 10 persons, including politicians and soldiers were killed in that horrific attack," Capt. Mohamed Hussein, a senior Somali police officer, told the Associated Press.
There were many other government officials inside the Central Hotel when Somali Islamists launched the attack, officials said.
Deputy Prime Minister Mohamed Omar Arte was injured and hospitalized along with several other high-ranking government officials, police Capt. Mohammed Hussein told the Associated Press.
Police major Nur Muhamed told Reuters: "There were ministers and legislators inside the hotel. I have seen many people with injuries, including a lawmaker."
Hussein said that a car bomb exploded outside the city's Central Hotel, and then gunfire was heard as the attackers apparently stormed the building along with a suicide bomber.
A spokesman for militant group Al-Shabaab claimed responsibility for the attack. Sheikh Abdiasis Abu Musab told Reuters: "We are behind the attack. We targeted government officials in the hotel, this is part of our operation in Mogadishu."
As Al Jazeera reported:
Friday's assault was the second on a hotel in Mogadishu in less than a month. On January 22, three Somali nationals were killed when a suicide car bomber blew himself up at the gate of a hotel housing the advance party of the Turkish President Recep Tayyip Erdogan who visited the country days later.

...

Al-Shabab controlled much of Mogadishu during the years 2007 to 2011, but was pushed out of Somalia's capital and other major cities by the AU forces.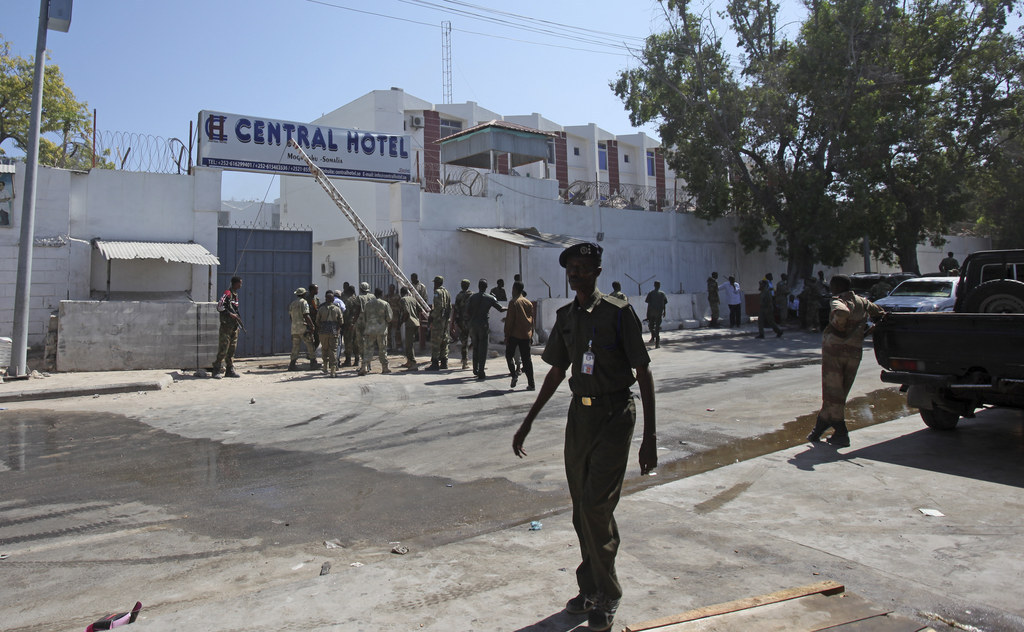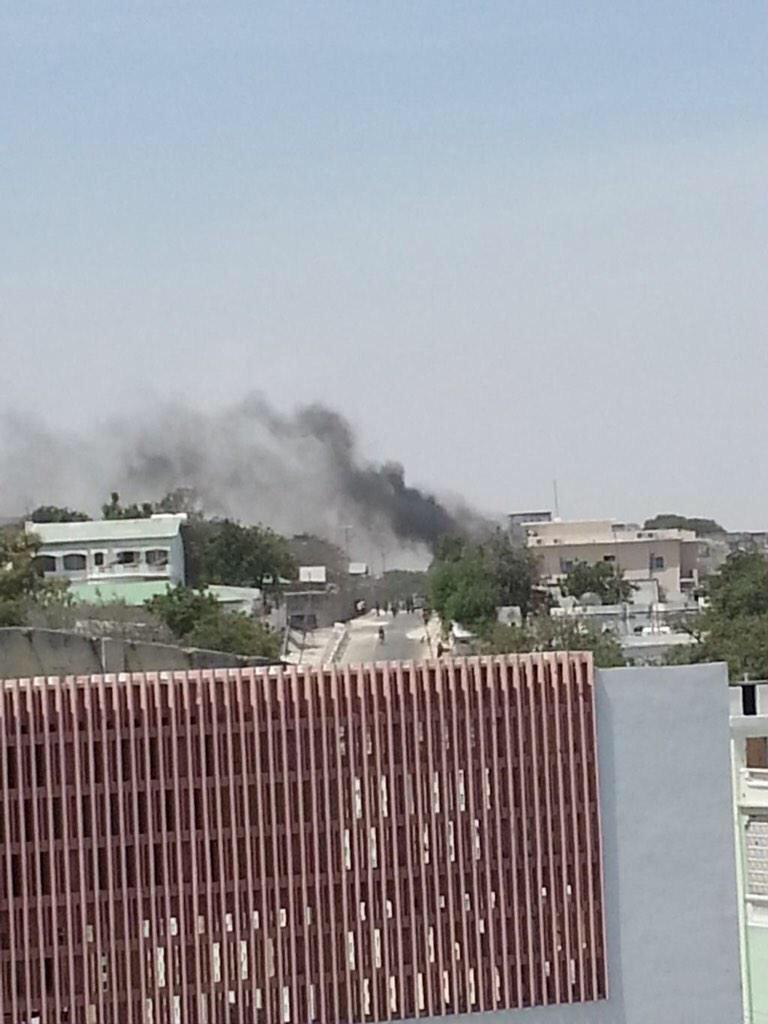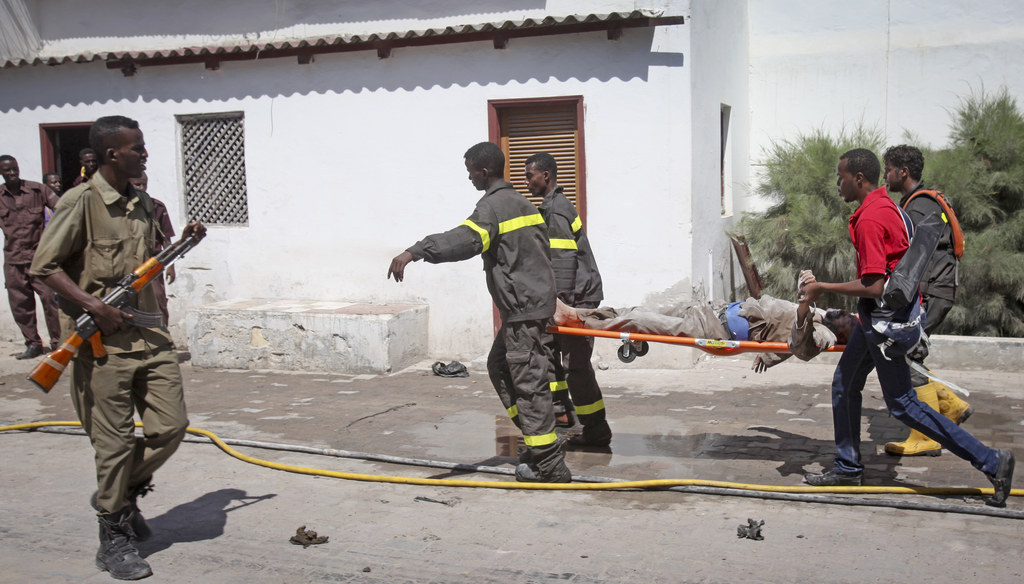 A freelance journalist tweeted this photo of the supposed car used in the attack: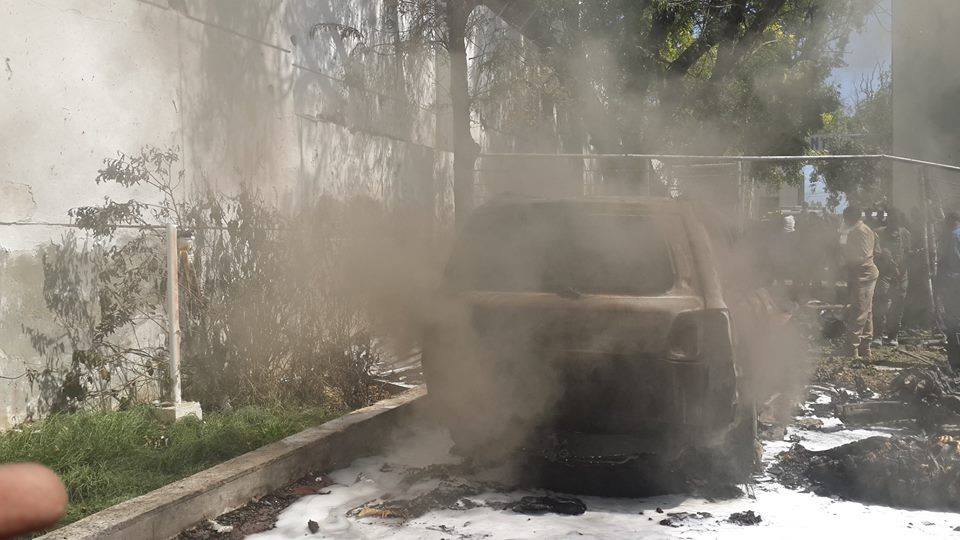 This statement is from the official account of the Somali presidential palace: