Three bombs hit Baghdad on Wednesday, killing dozens of people in the bloodiest day the Iraqi capital has seen this year.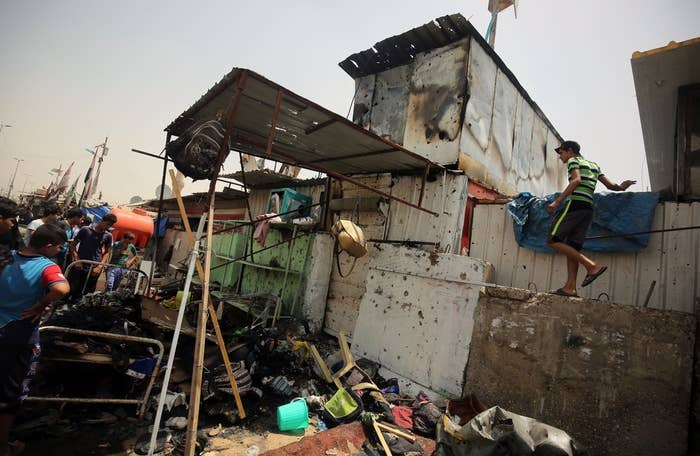 On Wednesday morning, ISIS claimed responsibility for a huge car bomb that tore through a busy Baghdad commercial area in the Sadr City suburb on Wednesday morning, killing at least 63 people.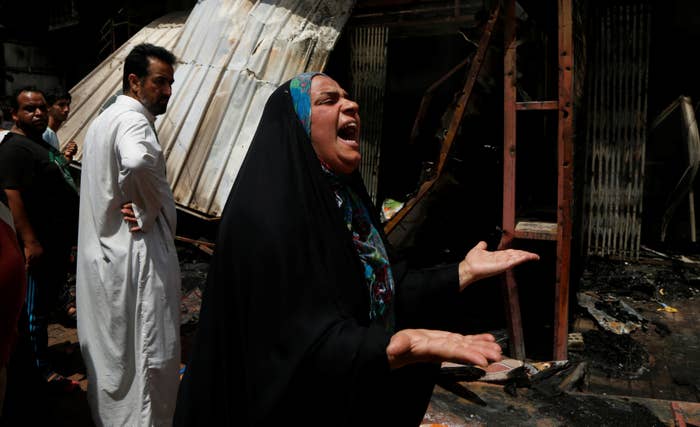 Grocer Karim Salih, who managed to escape the blast without injury, told the Associated Press the bomb was planted in a fruit and vegetable truck, which was parked by a man who disappeared into the crowds of people:
"It was such a thunderous explosion that jolted the ground. The force of the explosion threw me for meters (yards) away and I lost conscious for a few minutes".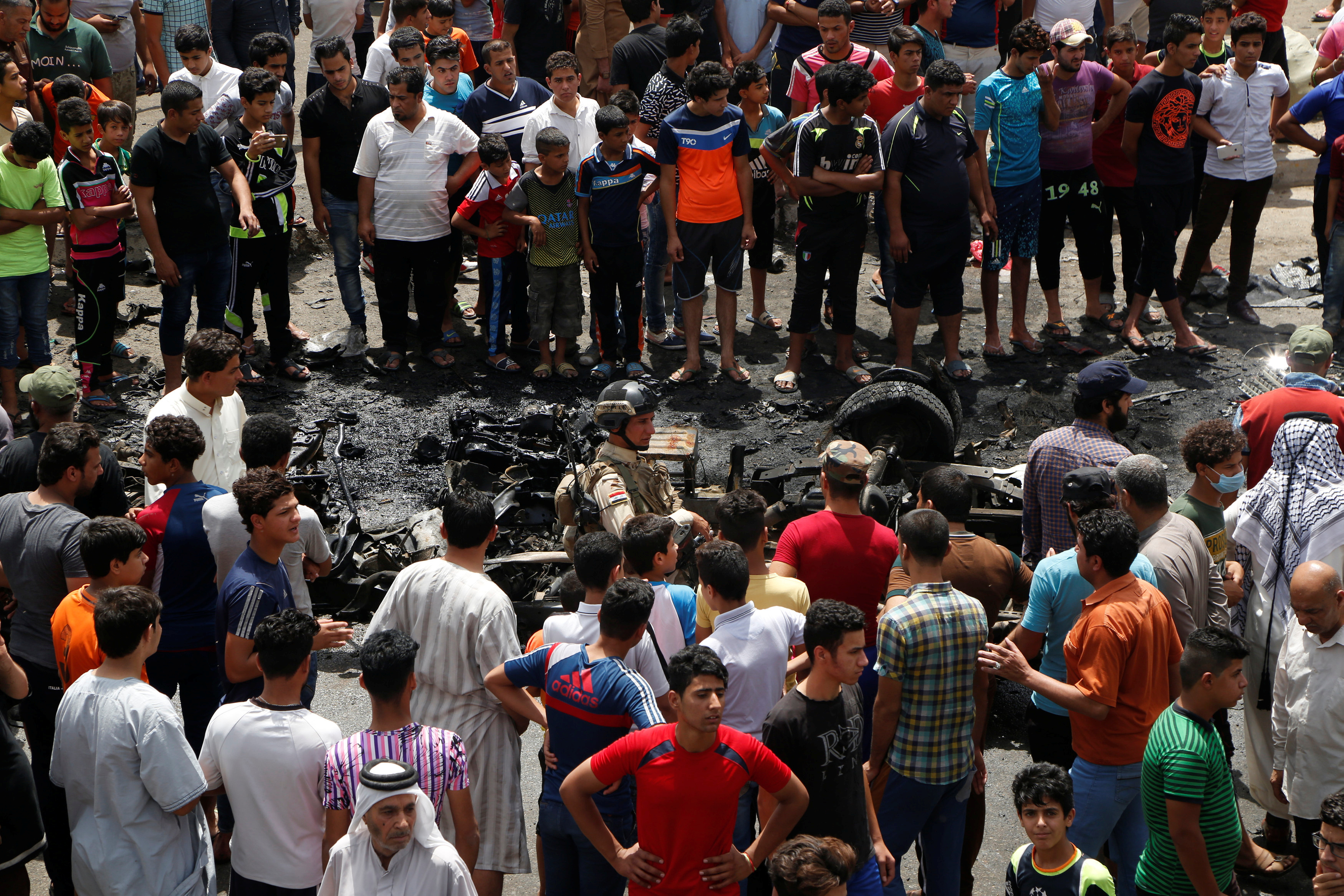 Some reports suggested many were critically injured, and that the death toll was expected to rise further. Many of those killed include women and children, the BBC reported.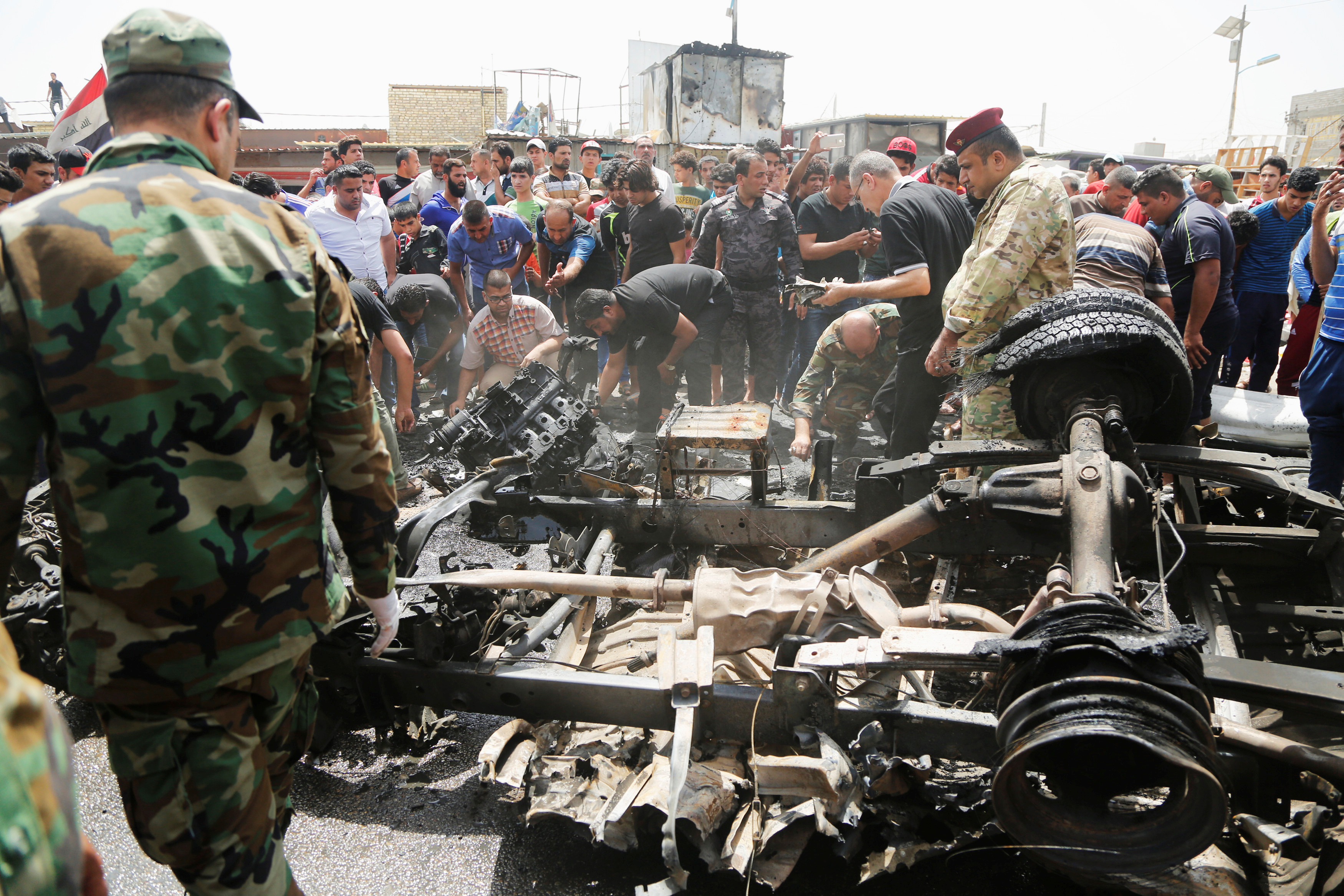 Sadr City is a largely Shiite neighborhood in the north of Baghdad. ISIS is a Sunni militant group that sees Shiites as apostates.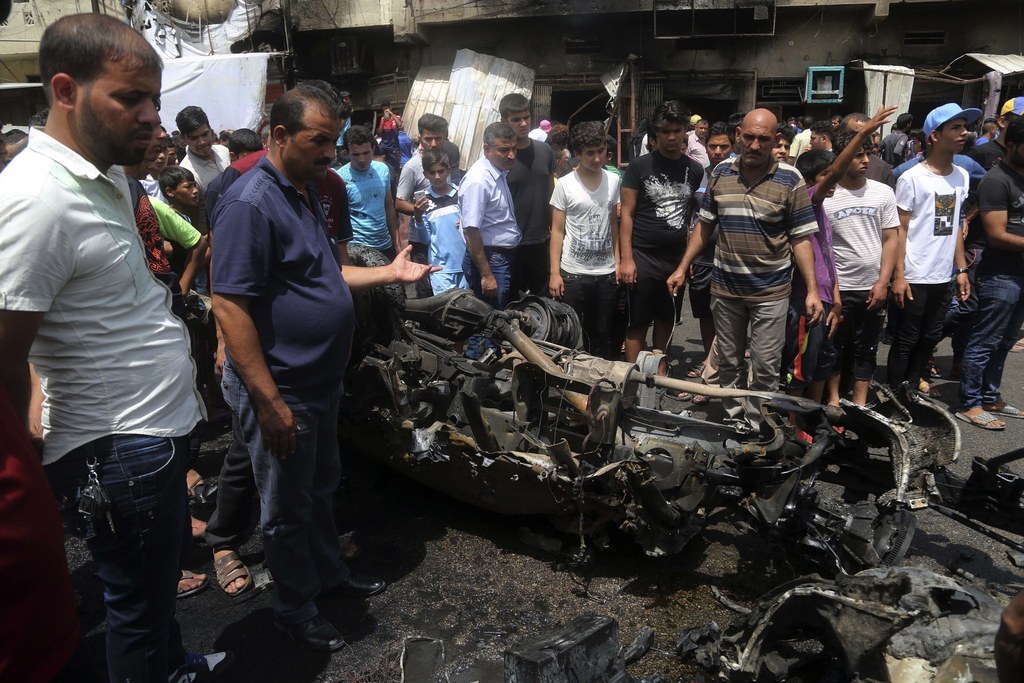 An AP reporter in Baghdad described a scene of shocked residents walking through the mangled wreckage to help the victims amid blood-stained streets and smoke billowing from ground floor buildings.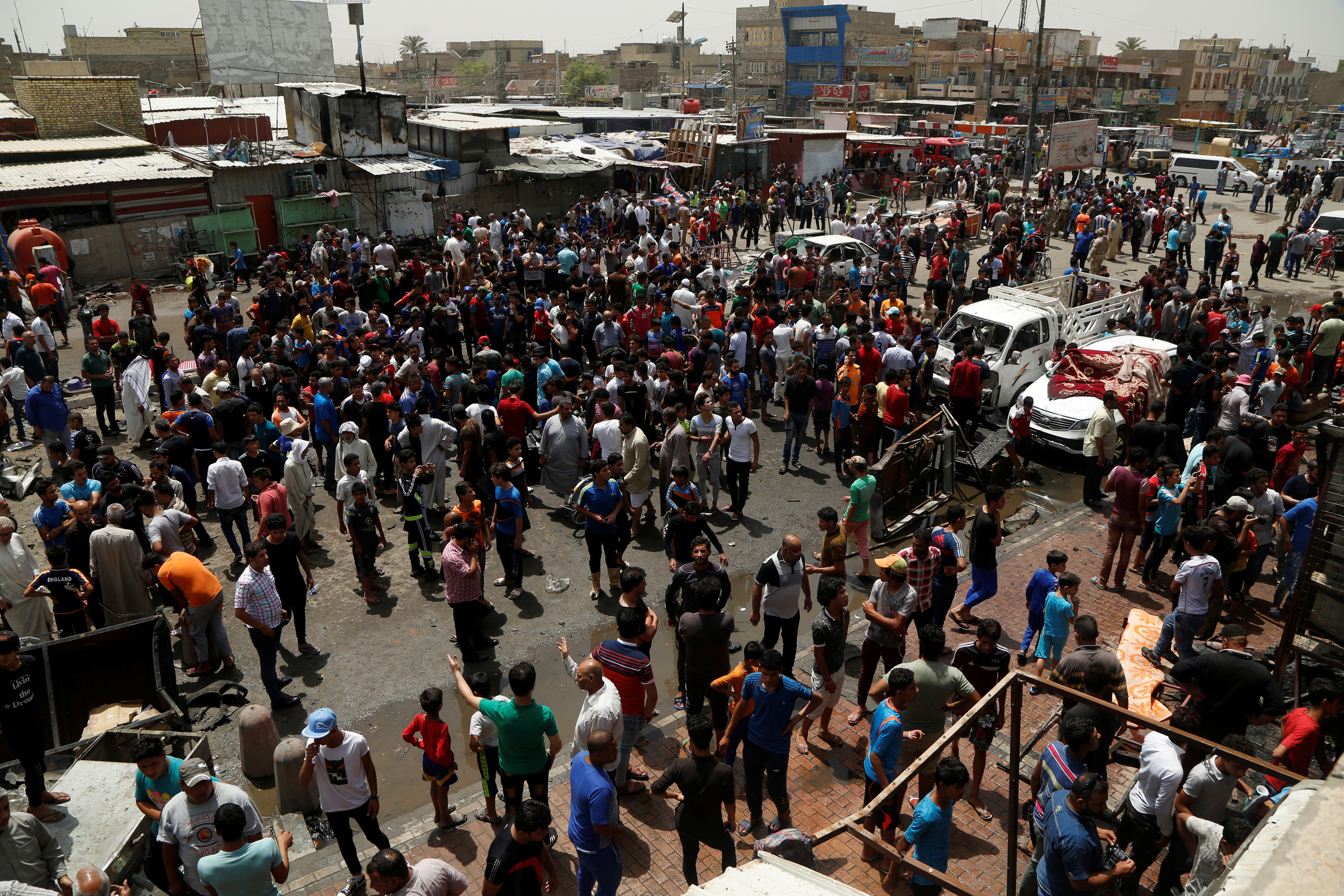 This video posted on Facebook shows the damage in the aftermath of the attack.
الخوة النظيفة / Via Facebook: video.php
On Wednesday afternoon, two more explosions hit the city in quick succession.
The second blast hit the district of Kadhimiya. Anonymous police and medical sources reportedly told AP that 18 people had died when a police station was targeted, with 5 of those killed policemen. However, Reuters reported that the death toll was 15. Some 34 people were injured, AP reported.
A short while later, a third explosion hit a commercial thoroughfare in western Baghdad. Police sources told AP and Reuters that 7 people had died.
There were no immediate claims of responsibility for the afternoon's attacks.
The previous deadliest attack in Baghdad this year was when twin blasts hit a market in Sadr City in February, following the death of an influential cleric. Some 70 people died.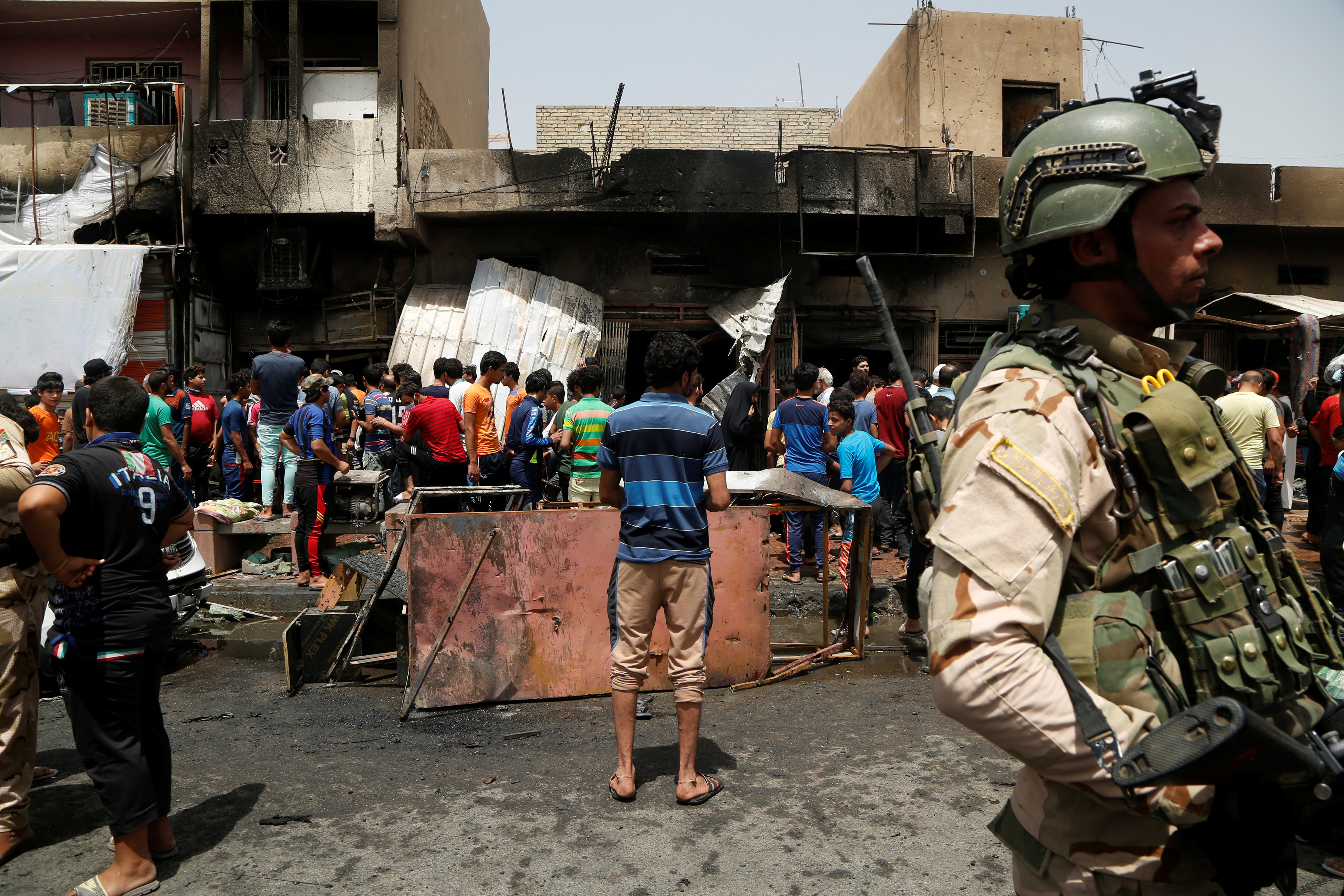 While ISIS has suffered a number of territorial defeats in Iraq recently, Wednesday's bombing shows it is still capable of launching bombing attacks in the country, particularly in crowded urban centers.