Former Korean Air Executive Jailed Over In-Flight "Nut Rage" Is Freed By Appeals Court
Heather Cho, the airline's former vice president and the daughter of its owner, was found guilty in February of violating aviation safety law for allegedly ordering a taxiing plane to return to the gate after an argument over how she was served macadamia nuts. Update: An appeals court on Thursday freed Cho, finding that she did not actually change the flight route.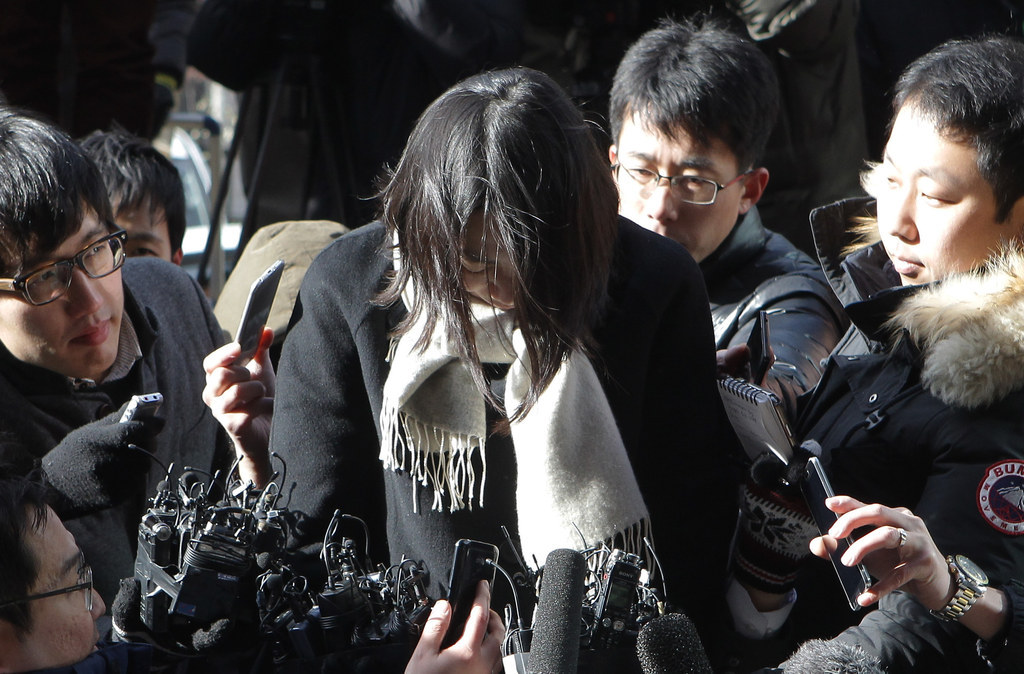 A former Korean Air executive who was jailed for an infamous case of in-flight "nut rage" was freed Thursday by an appeals court, Agence France-Presse reported.
In February, a court in Seoul, South Korea, sentenced Heather Cho — who allegedly ordered a taxiing plane back to the gate following an argument over how she was served macadamia nuts — to one year in jail for obstructing aviation safety, Yonhap News Agency reported.
Cho Hyun-ah — also known as Heather Cho — faced charges on five counts, but was found guilty in February of the most serious: Changing the route of a flight. Prosecutors had sought a three-year sentence, while Cho had wished to receive a suspended jail term, Yonhap said.
Cho is the company's former vice president and the daughter of the firm's chair, Cho Yang-ho. She resigned all of her roles at Korean Air and its subsidiaries in the days after the incident on Dec. 5, when Cho went into a rage while on the Seoul-bound flight while taxiing at New York's John F. Kennedy airport. The source of her ire: Being served macadamia nuts in a bag, as opposed to a plate.
Cho reportedly wanted the crew member to be removed from the flight, and ordered the pilot to turn back to the gate.
The incident caused outrage in South Korea, and sparked debate about the role of the family-run conglomerates — or "chaebols" — behind many of the biggest businesses in South Korea.
Prior to February's ruling, Cho submitted six letters of apology to the Seoul courtroom in an attempt to avoid jail.
However, Judge Oh Seong-woo said on Feb. 12: "It is questionable whether Cho truly feels remorseful. The so-called nut rage case trampled on the integrity of humanity."