Charlie Hebdo's Editor Posthumously Publishes Book On Islamophobia
The book by Stéphane "Charb" Charbonnier was completed two days before the deadly terror attack on the magazine's Paris offices in January.
A book by Charb — the late editor of the satirical newspaper Charlie Hebdo — on Islamophobia was published on Thursday, France 24 reported.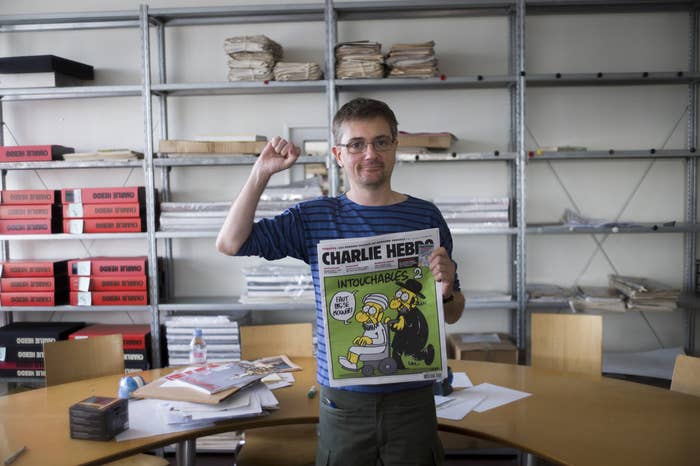 The essay — titled "Letter to the Islamophobia swindlers who play into the hands of racists" — was completed two days before a deadly string of terror attacks rocked Paris in January. Charb was one of 11 people killed when gunmen Saïd and Chérif Kouachi stormed the newspaper's offices on January 7.
In the short book, Charb — real name Stéphane Charbonnier — expresses his concern that the battle against racism has been replaced by a fight against "Islamophobia," which he sees as defending Islam as a religion more than Muslims as citizens, according to The Local France.
He suggests that a term more appropriate for denouncing hatred of Muslims would be "Muslimophobia."
He argues that "a lot of those who campaign against Islamophobia don't actually do it to defend Muslims as individuals, but to defend Prophet Mohammed's religion," France 24 reported.
His essay also sharply criticizes the media: "Any scandal that contains the word 'Islam' in its title sells. A terrorist is scary, but if you add that he's an Islamist, everyone wets themselves."
He also wrote in defense of the magazine's frequent use of cartoons of the Prophet Mohammed and other religious figures. He said: "One day, for a laugh, I will have to publish all the threats I received at Charlie Hebdo," France 24 reported.