Car Bomb Kills Three People At Mogadishu Hotel
An attacker blew himself up at the gate of a hotel being used by a delegation of Turkish officials in the Somali capital.
A deadly suicide car bombing attack has hit a Mogadishu hotel being used by a Turkish delegation visiting the Somali capital, AP reported.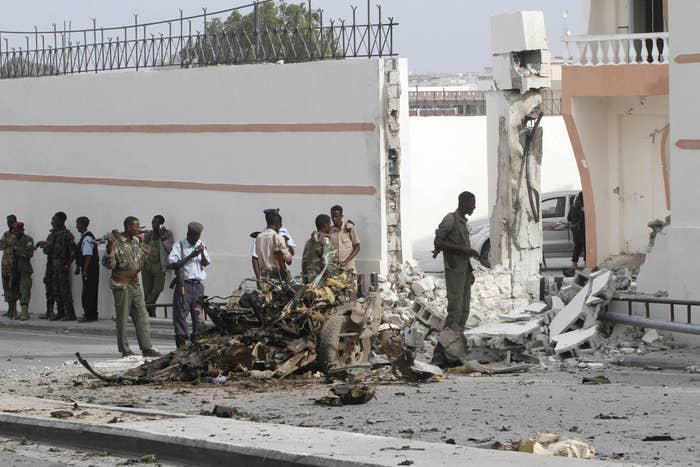 Speaking at the World Economic Forum in Davos, Switzerland, on Thursday, Turkish Prime Minister Ahmet Davutoglu said three Somalis were killed in the attack.
Captain Mohamed Hussein of the Somali police said the bomber rammed a car laden with explosives into the gate of Mogadishu's SYL Hotel.
The Turkish delegation of around 70 people were unharmed in the attack, according to a Somali intelligence official cited by AP.
Davutoglu said it was not yet clear whether the delegation was the target of the attack.
The blast will raise security concerns in the city ahead of the visit of Turkish President Tayyip Erdogan on Friday. Davutoglu was unable to confirm whether or not Erdogan's visit would go ahead.
There was no immediate claim of responsibility for the attack, AP said, although it bears similarities to those previously carried out by the Al-Shabaab group, who are fighting the Somali government and African Union forces in the troubled east African nation.