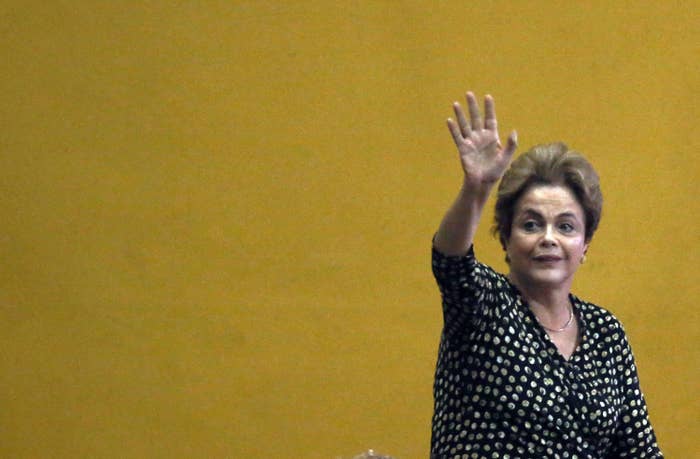 Brazil's senate has voted to impeach President Dilma Rousseff, following a marathon debate which ran from Wednesday into early Thursday morning.

A total of 55 senators voted in favor of the motion, with 22 against, in an electronic ballot.
Rousseff will be suspended from the presidency and will face a trial. Vice-president Michel Temer, the 75-year-old head of the PMDB party, is to assume office while the trial takes place.
The trial could last as long as 180 days, according to BBC News, and would mean that Rousseff's suspension runs into the 2016 Rio de Janeiro Summer Olympic Games.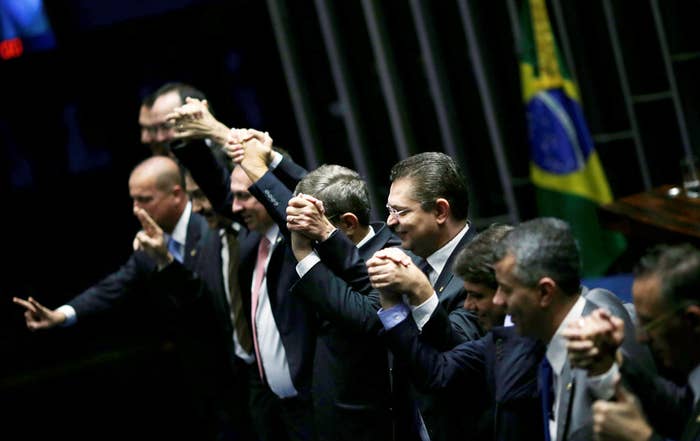 The trial must conclude whether Rousseff should be removed from office permanently by the end of that timeframe.

Rousseff has faced allegations that she illegally manipulated public finances ahead of her 2014 re-election. She has denied those claims.
The vote is the culmination of months of political fighting, and comes following a scandal surrounding financial impropriety at the state-owned oil firm, Petrobras.
Speaking publicly for the first time after the vote in a live TV address, Rousseff said the process was "fraudulent" and "a coup," adding "never will I stop fighting."

She urged her supporters to "mobilize," saying the government was "undergoing sabotage."
Her official Facebook account had earlier denounced the "coup," quoting Attorney General Jose Eduardo Cardozo's description of the vote as a "historic injustice."
Rousseff's enemies have insisted she is implicated in the scandal, and that the only way to tackle the country's socio-economic woes is to remove her from office.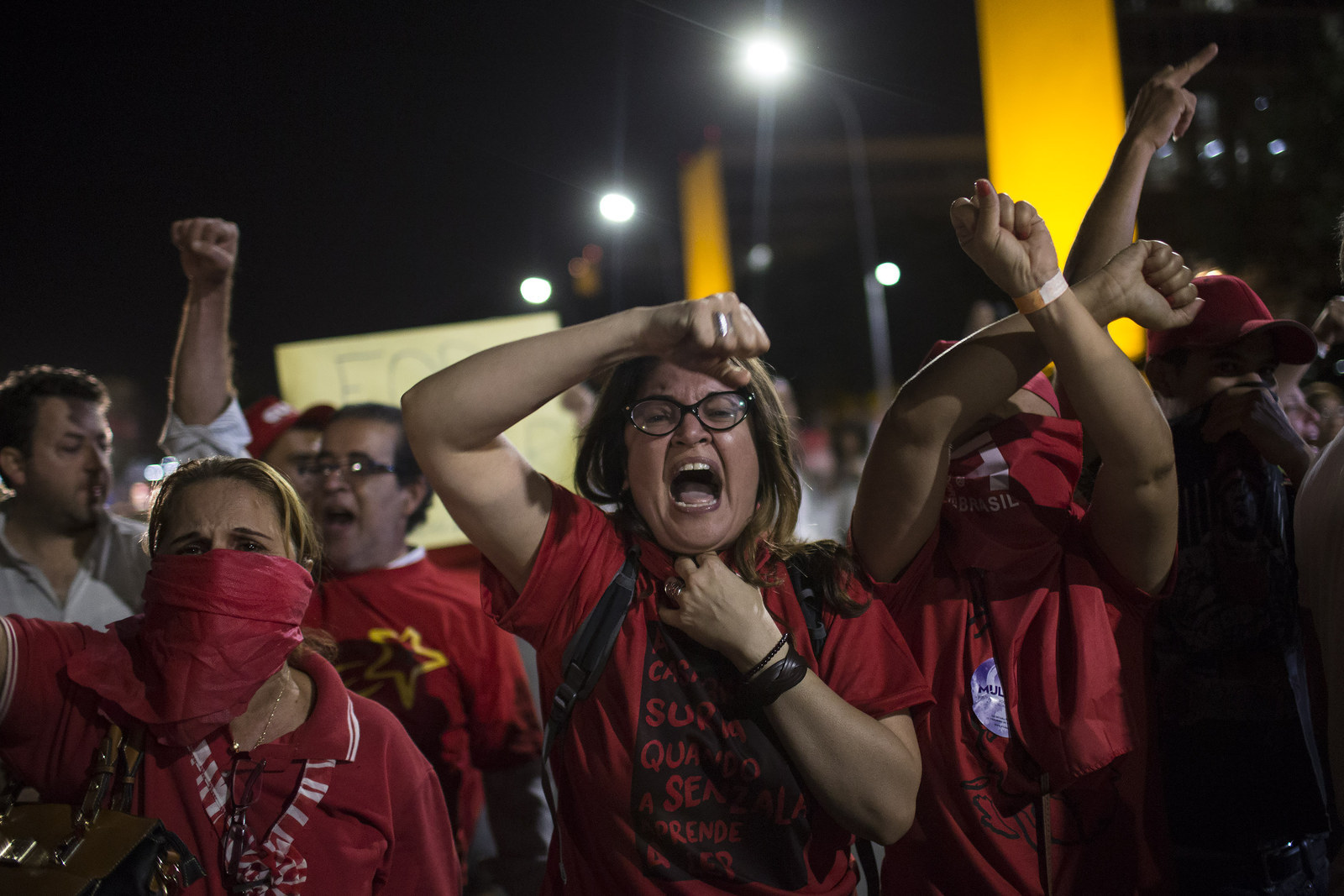 Speaking in the chamber overnight, former presidential candidate of the opposition Social Democratic Party, Jose Serra, said: "Did anyone think that we would get to 2018 with a recovery under this government? Impossible. The impeachment is just the start of the reconstruction," AP reported.

Humberto Costa, leader of Rousseff's left wing Worker's Party in the senate, brandished a photo of the president as a young Marxist guerrilla facing military proceedings during the country's 1964-1985 dictatorship, and argued the move to impeach was Brazil's political old guard trying to reassert its power, and roll back the the party's left wing policies.
"The Brazilian elite, the ruling class, which keeps treating this county as if it was their hereditary dominion, does not appreciate democracy," he said.

Rousseff — the country's first woman president — made a failed last-ditch appeal to stop proceedings at the country's Supreme Court earlier this month.