Bangladeshi Authorities Arrest "Mastermind" Of Secular Blogger Murders
Three suspected militants have been detained by security forces in Dhaka for the killings of Avijit Roy and Ananta Bijoy Das. Their alleged leader is said to be a British citizen.
Three men were detained by security forces in Bangladesh Tuesday over the murders of two prominent secular bloggers, who were among four online critics of religious extremism to have been hacked to death in the country since the start of the year.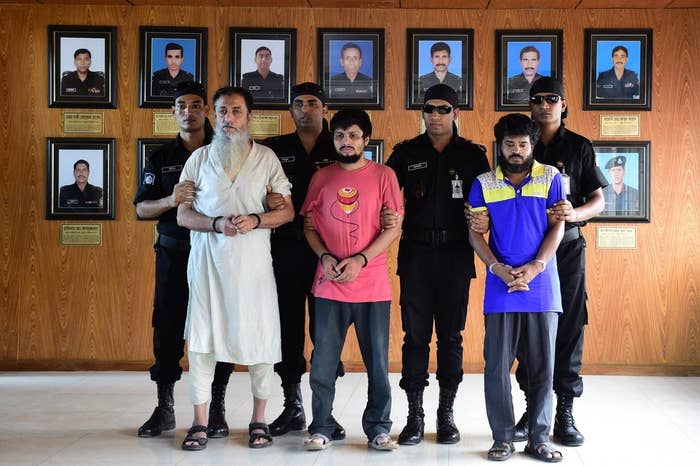 One of the arrested men is 58-year-old Touhidur Rahman, a man believed to be a British citizen and accused of being the "main planner" of the attacks on Avijit Roy and Ananta Bijoy Das.
He was arrested along with two other men — Sadek Ali and Aminul Mallick — who are believed to have been "active members" of the Ansarullah Bangla Team, which was banned in May over the killings.
Bangladesh's Daily Star newspaper describes Rahman as being the alleged mastermind and financier of the group.
Maj. Maksudul Alam, deputy director for the Bangladeshi Rapid Action Battalion's (RAB) legal and media wings said: "We've arrested them in the capital today. We can confirm that Rahman is a British citizen of Bangladeshi origin. He is the main planner of the attacks on Avijit Roy and Ananta Bijoy Das."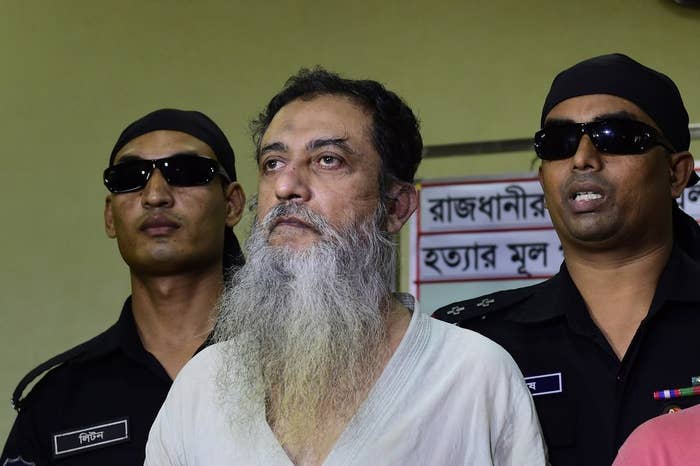 Alam added that Rahman had "told" authorities he was a British citizen. In a statement to BuzzFeed News, a U.K. Foreign and Commonwealth Office spokesperson said: "We are aware of reports that a British national has been arrested in Bangladesh and are seeking clarification from the authorities. We stand ready to provide consular assistance."
Das was the third online critic of religious extremism to be killed in Bangladesh when he was murdered in May.
Avijit Roy — a Bangladeshi-American — was hacked to death in an attack in Dhaka in February in which his wife was also injured.
Earlier this month, two men were arrested over the killing of blogger Niloy Chakrabarti in the Bangladeshi capital.